It was still 2016 when I started writing this post. But as usual, life happened. Procrastination happened. And alas, I completely forgot about it. I put it off for awhile and I ended up taking days to finish this post. It's a perfectly apt way to round up 2016, my worst blogging year since I started in 2010, as it reflected my writing pattern.
I'd love to say something profound, and I'd even want to brag how I ended the previous year with a bang. But I spent the last two days of 2016 binge watching Gilmore Girls, in bed in my pajamas, something I have done every other weekend last year. Do I regret it? Definitely not.
I didn't even do half of what I said I would do in 2016, but I ended up doing some unexpected things. It wasn't a bad year. Though it's not the best, it's stupid not to be thankful for all the blessings and opportunities the year opened for me. Though there were times that I almost digressed back to my old self and questioned whether my actions are symptoms of depression (apparently not!), I grew up a little and realized that trudging on is better than wallowing. Besides, you can't possibly go through quarter life crisis twice!
Despite all the memes saying it was the worst and in spite of all the crying, shouting, and delivering lame jokes everyday, 2016 wasn't that bad.
I didn't get to blog much.
This year, my blog experienced two downtime! It was offline for around three months and then for a week just recently. And when you have stopped blogging for that long and already lost your rhythm, it's difficult to go back to the old routine. Like what I mentioned earlier, there are too many unfinished posts sitting on my Drafts.
I hope that I'll have more time to blog this year, if only I could set my priorities straight. I think I'll always be blogging, but the maintenance cost is too much for a hobby. Okay, that's a joke because traveling is a hobby and it definitely costs more than my blog maintenance, heh.
But still, I got to write more.
For the first half of the year, I was actively writing for Tripzilla. While on the second half, I devoted more time on Philihappy. It's overwhelming to be part of communities of writers who are passionate about what they do, passionate about the things they write. There are days when I feel sad because I no longer write full time, but at least there are still opportunities for me to do what I love most.
I'm not sure if I'll ever be a professional writer, and I don't know if I can still pursue that path. But after reading Stephen King's On Writing last year, I'm confident you'll still find me writing ten or twenty years from now. I'm too in love with the craft even though it doesn't love me back.
I started traveling again.
Since I started a new job in 2015 with no savings to speak of, I didn't get to travel much. But for 2016, I vowed to explore more and I did! I visited quite a lot of places for the first time. I'm thankful to have a new set of travel buddies, and this year, I got to travel with my sister again. Also, I got to travel with Alex for the first time! It was definitely one of the highlights of my year.
From visiting Taiwan, which is the stuff my high school dreams were made of, to exploring more local places such as Cebu, Pangasinan, La Union, and Baler! However, I did end up craving for more Me Time after weekends of not having one.
I learned how to surf.
For someone who doesn't know how to swim, I couldn't believe it was possible for anyone to teach me how to surf. Of course, I'm still not good at it but I can at least stand on my board. I thought I was unteachable! You know what's even more surprising? I went on a surfing weekend twice.
As much as I'd want to share my surfing photos, the ones I have are way too embarrassing even for someone as classless as me.
I learned about SEO more than ever.
This might sound geeky but I have learned so much this year more than I thought I possibly could. I'm not a technical person, but I am challenged to be one this year. To think that there's so much more to learn is overwhelming. If I knew I'd find myself in this field, I wouldn't have changed my minor subjects in college.
Oh, I also attended my first ever SEO conference. It made me feel very professional, hehe.
I stepped out of my comfort zone.
For an introverted homebody with a severe case of social anxiety, I'm proud to say that I have come a long way. Of course, it took more than a year to get here, but the steps I took this year still amaze me.
It may be a small step for some, but going on an impromptu roadtrip with my high school classmates, without a single one from my barkada present, is a pretty huge leap from the teenage me who refused to talk to her seatmate just because he's a boy. Though I'm far from being one of the boys, I no longer go on a panic attack when I need to talk to one. Traveling overseas with my boyfriend's friends without my boyfriend? I almost backed out, but I'm glad I didn't.
It's not just when it comes to traveling, too. I think 2016 was the year when I fought hard for what I want. It's the year of being braver and crossing self-imposed boundaries, and I honestly believe that everything that happened made me stronger and a little tougher.
A better version of myself? Maybe. I just know that it's okay to bare my fangs from time to time and not be sorry for it. I don't always have to be Little Miss Sunshine, right?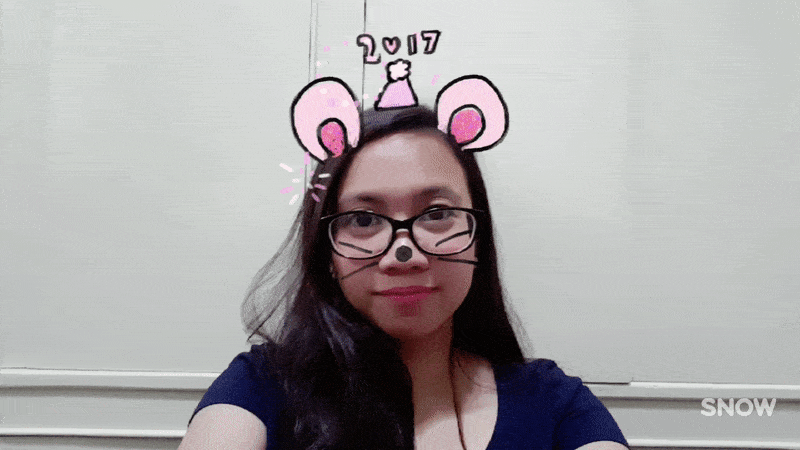 Goals, Goals, Goals
I'll keep my 2017 personal  to-do list short and sweet, because I never finish them anyway.
Start another passion project. The idea is already there. All I need are resources and time!
Visit South Korea and Japan. Please, please, please let this come true this year.
Travel solo. Anywhere, even just for a weekend!
Invest, invest, invest. I am getting older and I seriously need to invest more.
Update this blog at least twice a month. Let's keep it realistic, lol.
Monetize my blogs. This means also reviving Asian Fixations, which isn't a p0rn site, btw.
Trim down my closet. Having a more minimalist wardrobe seems like a mature idea.
Do a general cleaning of my dorm room. My mother would be proud.
Watch 52 Asian movies. Priorities, people.
Learn a new skill. And actually finish a Udemy or Edx course.
Be more active. Jog at least once a week. See? My goals are realistic.
Run a marathon. Again!
Climb five mountains. I'm no mountaineer, so let's aim for the mountain with only 3/9 trail difficulty or less.
Read at least 20 books. Managed to read 52 books before, but why is this so hard to do now?
Start a small business. As a kid, I was very entrepreneural and I want to be one now that I'm an adult.
Save! With all the things I want to do this year, this almost seems impossible. But let's make it work
Obviously, I was joking when I said I wanted to keep my list short. We only have 12 months, 52 weeks, 365 days this year, and I'll try to make everything fit. Hopefully, my New Year's resolution of not browsing on social media every morning before work can help with the productivity.
2016 was a busy year, but I want 2017 to be a much busier year. I want to be fully consumed with everything I want to do. I want to be drunk in so much passion and motivation. Yes, I will feel tired. But it will be the good kind of tired. I want to pull all-nighters and to lose sleep and skip meals because I am so consumed with that things I want to do that I have to do it at all costs.
Somewhere in between my long list of goals, I aim to be a more mature individual, but please do not let me lose my punny and silly side. I have always been terrified of growing older and becoming like the adults in The Little Prince. I want to crack corny jokes even when my I'm already old and dying. I am afraid of being a bore and losing my thirst for adventure and my curiosity for the unknown. As much as I want to be a more responsible 20-something, at heart I want to be a 20-year-old forever, filled with bright-eyed wonder and still foolishly idealistic.
I have a lot of hopes for 2017. Though it feels like I am drowning half of the time, I do think this will be a good year. Last year was challenging, but there were people who trudged on with me despite all the difficulties and made every day not just bearable, but even fun.
2016 wasn't my best year, and there were days that I was emotionally, physically, and mentally tired that giving up and leaving everything behind seemed to be the only choice. But I'm glad I fought tooth and nail to end 2016 still happy, still me. And to those who had been a part of my 2016, I only have one thing to say to you: