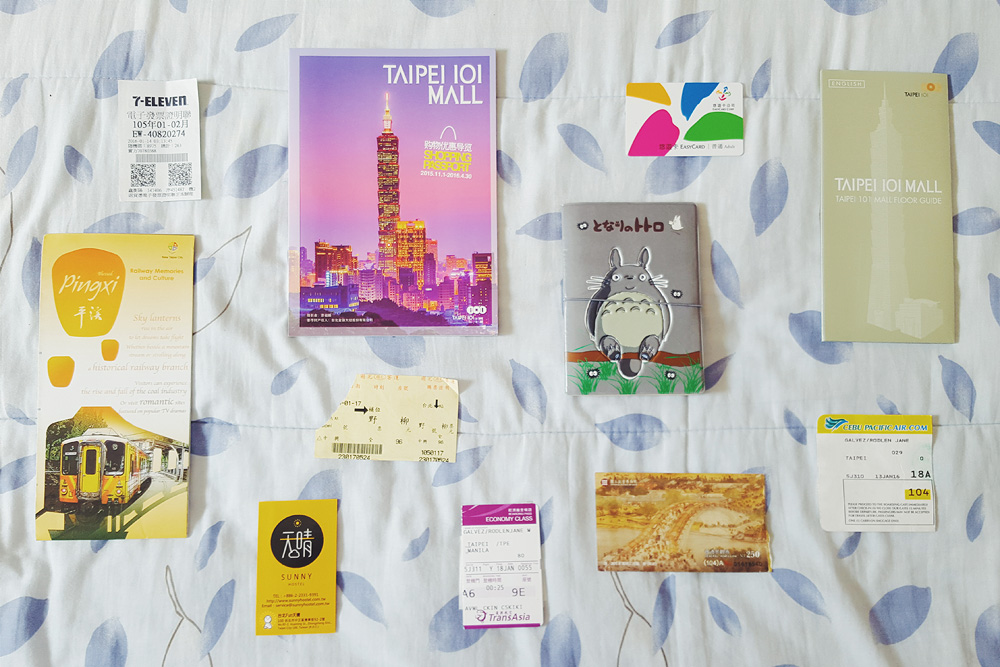 Our trip to Taiwan was short, too short. Even though it almost didn't push through due to unexpected events weeks prior to the trip (we got our Visas two days before the trip!), good thing we decided that the trip must go on no matter what! And we were so glad we did, because Taipei has only amazing things to offer and we definitely enjoyed the trip down to our last hour.
At the start of the trip, our planned Taiwan itinerary was jam-packed from 8:00 AM till late at night. It was far from what really happened, heh. This is indeed a leisurely trip, and looking back, there's really no way I'd change any of it. From riding the wrong bus to losing and finding our way in the city, this is how traveling should be like. It's the little detours and the events outside the itinerary that make it all worthwhile.
I really enjoyed Taiwain, and now that a whole month has passed, I can't wait to go back. My friends and I are already planning a yearly visit because there are still so many places to go and so many food to eat. I'm not sure if it's possible, but I want to give it a try.
Here's our Taiwan 4-day itinerary. It covers not just Taipei but nearby cities, too, like Tamsui, Xinbei and Ruifang.
DAY 1: First Day in Taipei
Sun Yat Sen Memorial Hall
Long Shan Temple
Ximending
Day 2: Cultural and Gastronomic Adventure in Taipei
Presidential Office
Chiang Kai Shek Memorial Hall

National Theater
Concert Hall
Liberty Square

Lunch at Shilin Station
National Palace Museum
Day 3: Outside Taipei
Taipei Public Library Beitou Branch
Beitou Hot Springs
Lunch at Tamsui
Fisherman's Wharf
Jiufen
Day 4: Last Day in Taiwan
There were so many places to visit in Taipei alone, but I'm pretty sure we covered the basics during our 4 days and 3 nights in the country. Taiwan is a completely different matter, though. The new feature Destinations on Google pretty much tells me that I have more reasons to return, and I must return asap. I just typed in "Taiwan Destinations," and I want to cry. So much to see, and always so little time.
I'll definitely blog all of the places included in the travel itinerary in detail. I'll be using the Winter in Taiwan 2016 to track this specific travel. So if you want to see the progress of this series, you can just use that tag. Hopefully it wouldn't take me so long to blog everything, unlike what happened to my Autum in Korea Travelogue that me more than a year to finish! (In fact, there are still photos and stories waiting to be published from my last visit to Korea.)
Honestly, I was too shy to join our Taiwan trip. Though I've met Marianne, Dex, and Cherith back in college, I rarely saw them without Alex. But instead of letting my introversion get the better of me, I braved the challenge of mingling with new friends and visiting a new city. Besides, I really want to visit the place where my fixation on Asian dramas, music and movies started! And yes, it was Meteor Garden that greatly motivated this trip. #NoShame
Taiwan had been everything I imagined and more. I didn't expect it to be so chilly, but I'm already missing the 14-degree weather. I miss the quiet and safe streets, and I miss the food.  Oh my goodness, the food!
I cannot wait to rave more about everything, because I promise you I will.