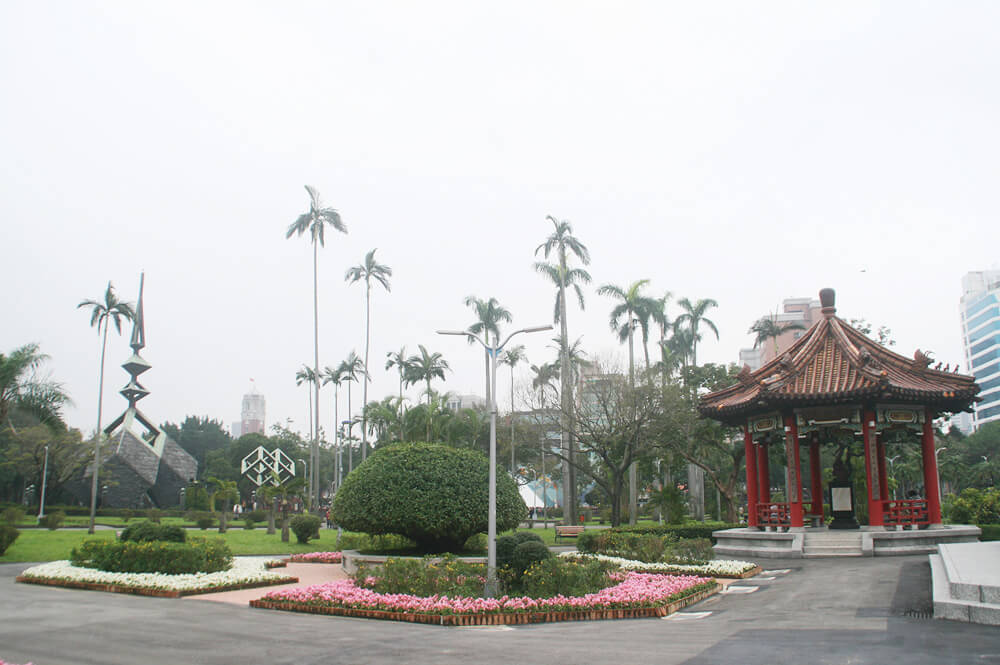 Before I went to Taipei, I thought there's nothing much to do in the city. But during the trip planning and the actual trip itself, we realized that four days are still not enough to see everything. But despite the lack of time to explore the capital, we still decided to go easy on ourselves and start our first day quite late instead of the planned 8:00 A.M. No regrets, though! We had an awesome first day.
After going around the neighborhood looking for a cheap place for lunch, we finally started our tour! 228 Memorial Peace Park in Taipei wasn't part of our itinerary, but it's right next to our hostel and it's also where the nearest subway stations was located. So of course it had to be our first stop.
Too bad we didn't know then what the park signifies, but it's apparently the oldest park in Taipei! It's been through so much history and went through so many name changes, and it still stands. It's also a beautiful place, and we were lucky we saw it everyday during our stay.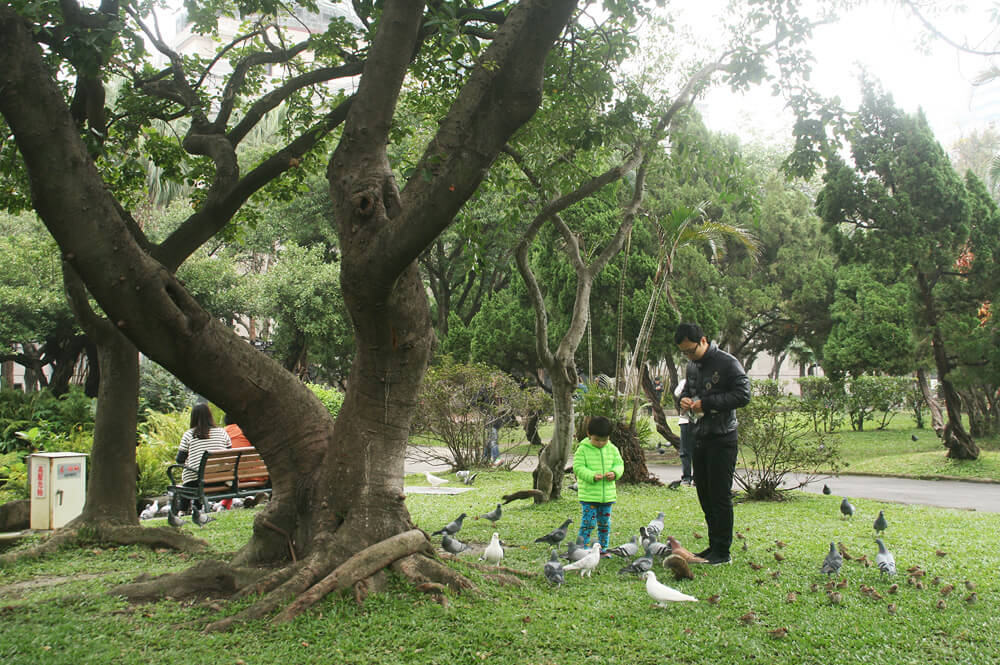 It's cute how this father and child bonded over it.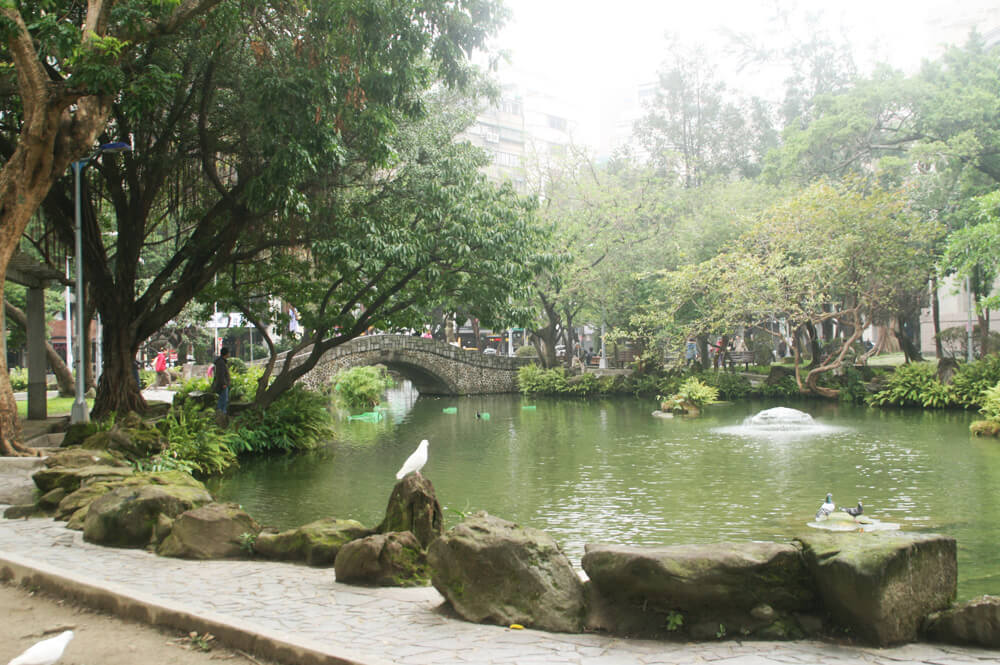 There's a pond right at one of the entrances, and many locals spend their mornings feeding the animals around the park. There were tons of squirrels and doves, and they weren't scared of the visitors at all.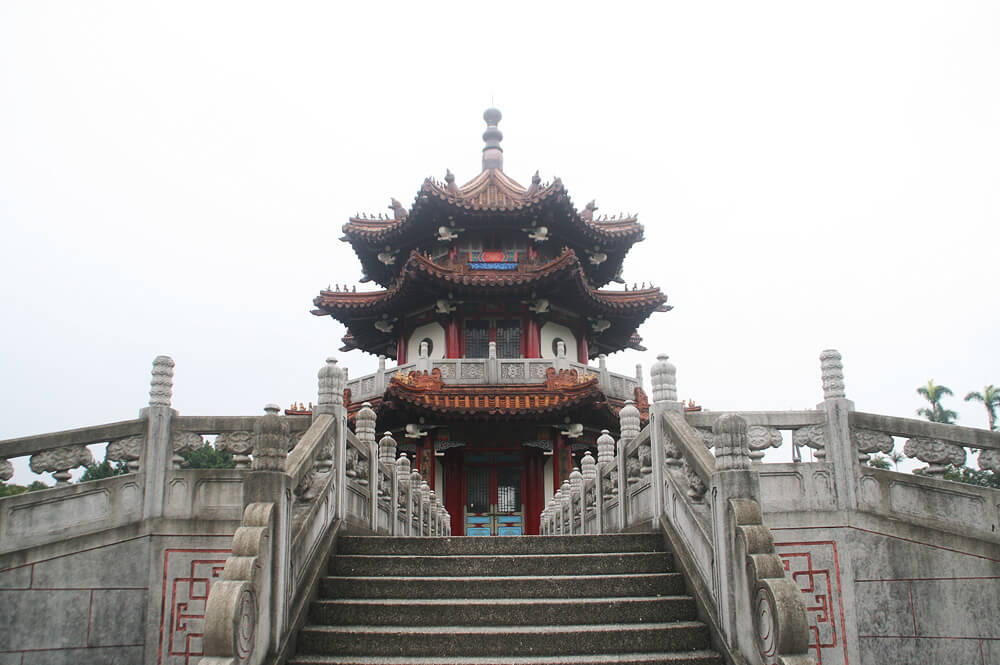 I'm pretty sure this isn't the one that inspired the movie Spirited Away, but doesn't this give you so much Ghibli feels? We didn't fully see the beautiful Jiufen, which inspired the movie, but at least we saw this. It's so beautiful! It's in the middle of a small pond, and there are small pagodas surrounding it, too. It's the center of the park and rightly so. It really looked grand with its intricate architecture.
We spent quite a lot of time having a photoshoot right at this spot. It's so photogenic that we even saw couples having their moment, too.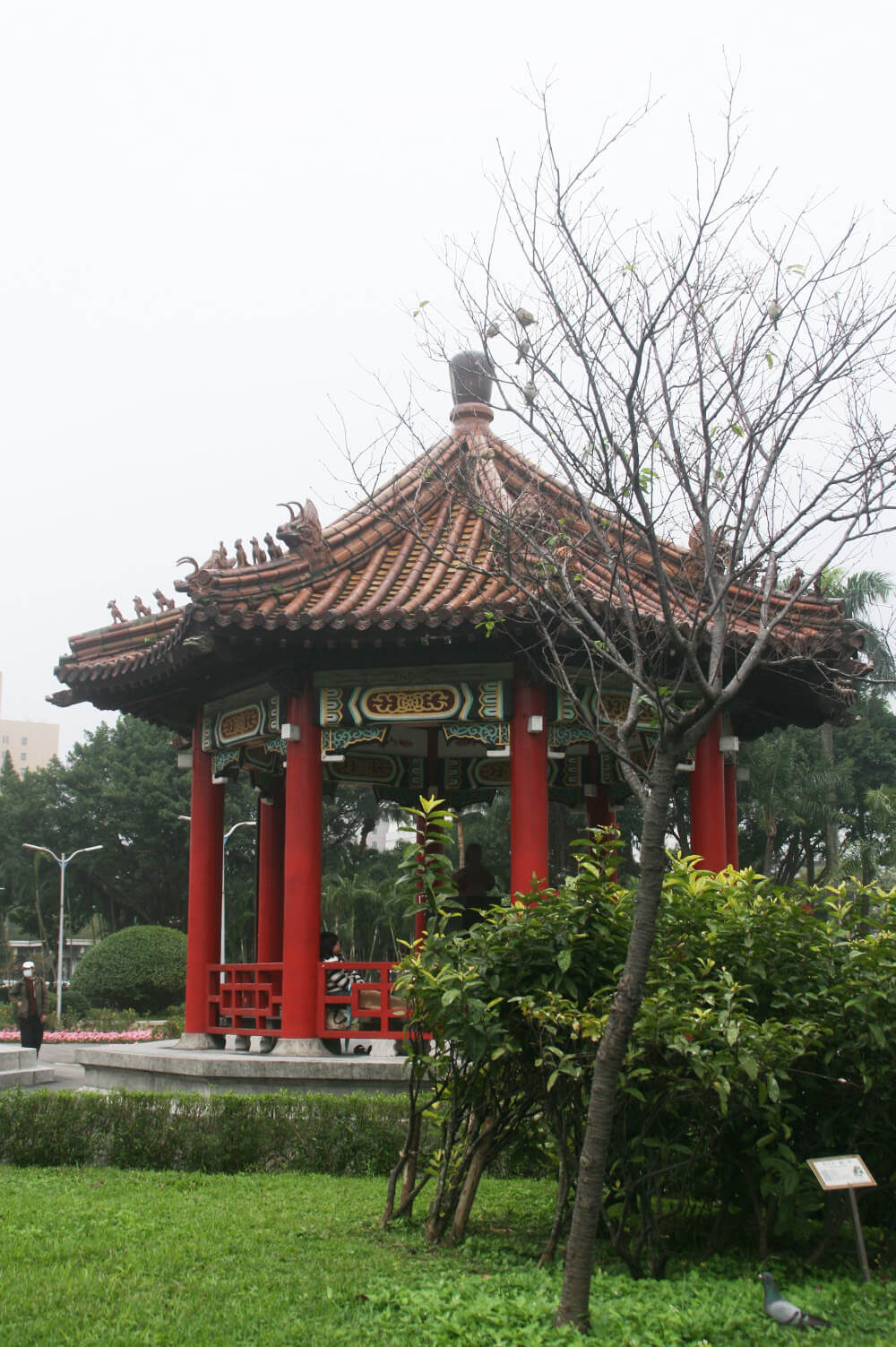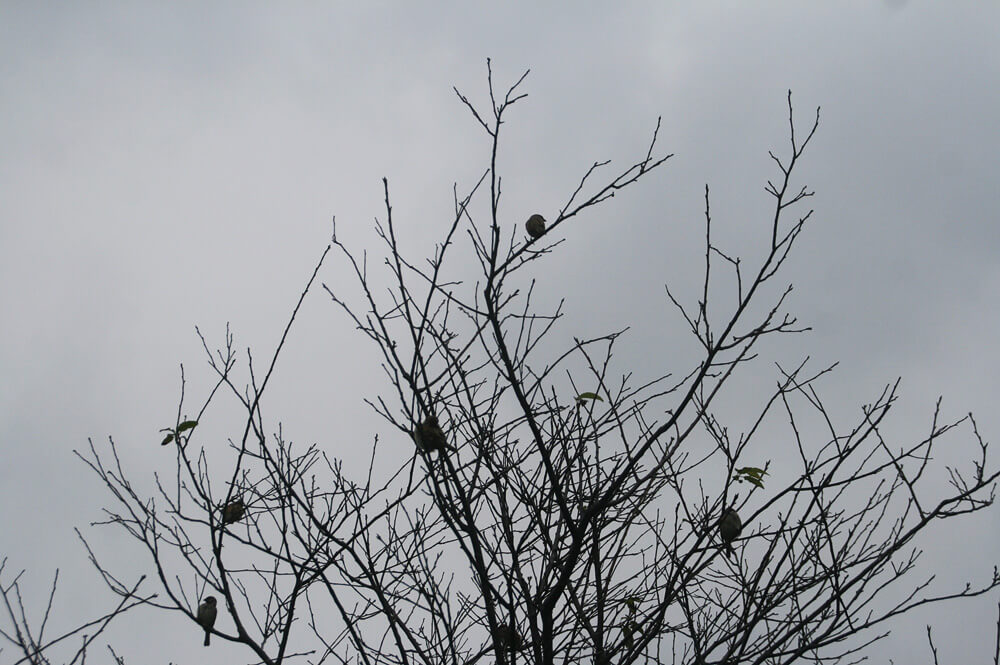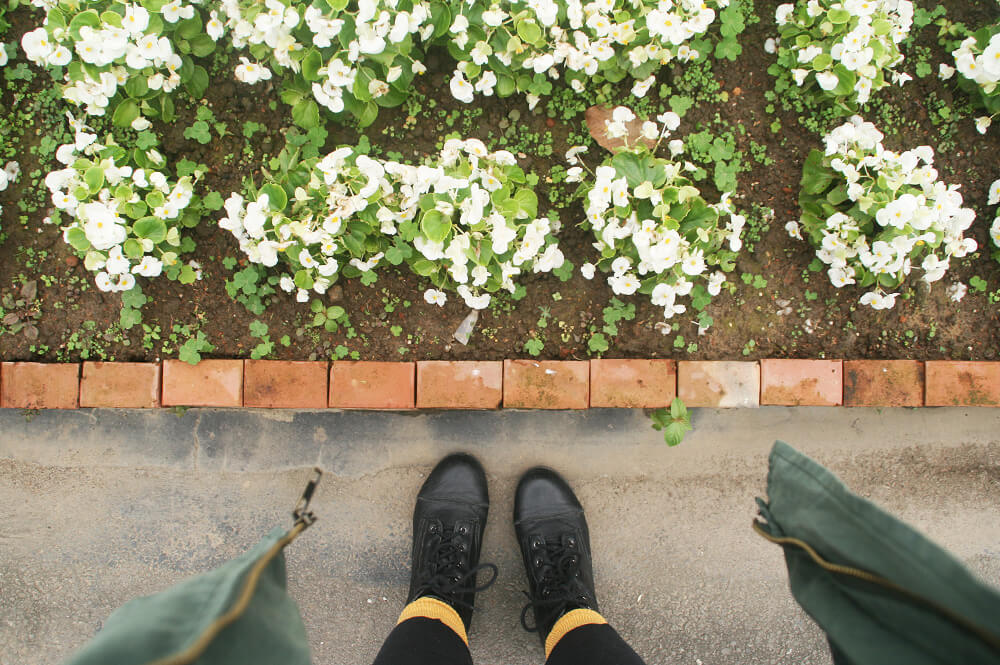 We called this the Geometry Tower, because we didn't know better. It's seriously a stand out though!
The monument was built to commemorate the February 28 Incident, also known as February 28 Massacre or 228 Massacre, in 1947 that marked the Taiwan's White Terror period, where an estimate of 10,000 to 30,000 civilians were believe to be killed. It's a critical part of Taiwan's history of independence, and it was only in the '90s when the incident was formally and officially acknowledged. The 228 Massacre Monument was built by the Taiwanese architect Cheng Tsu-tsai.
It's pretty chilling to read just now all that transpired during the February 28 Massacre, where Nationalist troops would knock on doors and indiscriminately start shooting the first people they saw. So many lives were shed for the Taiwanese Independence, and it's nice that they have something like this to stand as a reminder. My knowledge is pretty basic to say anything more about it, but it doesn't take a genius to understand the significance of the monument and the park.
There was an inscription in the monument but it was in Chinese, and we couldn't understand it. I hope they'll provide an English inscription to educate not-so-knowledgeable tourists like us.
Apparently, the old radio station inside the park was turned into a museum, but we didn't get to visit that! Too bad, isn't it? Why didn't I think of Googling about this place when we were still there?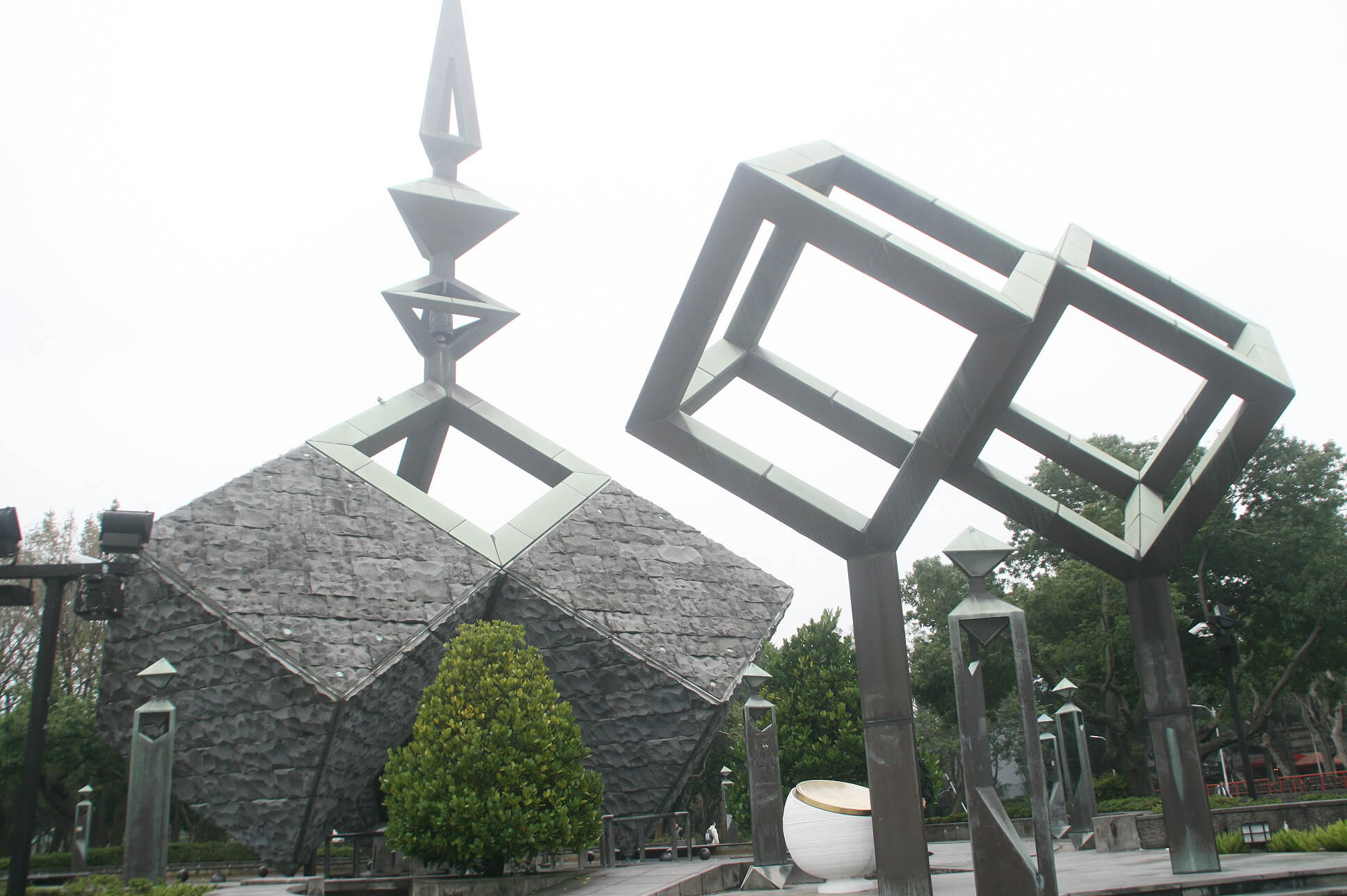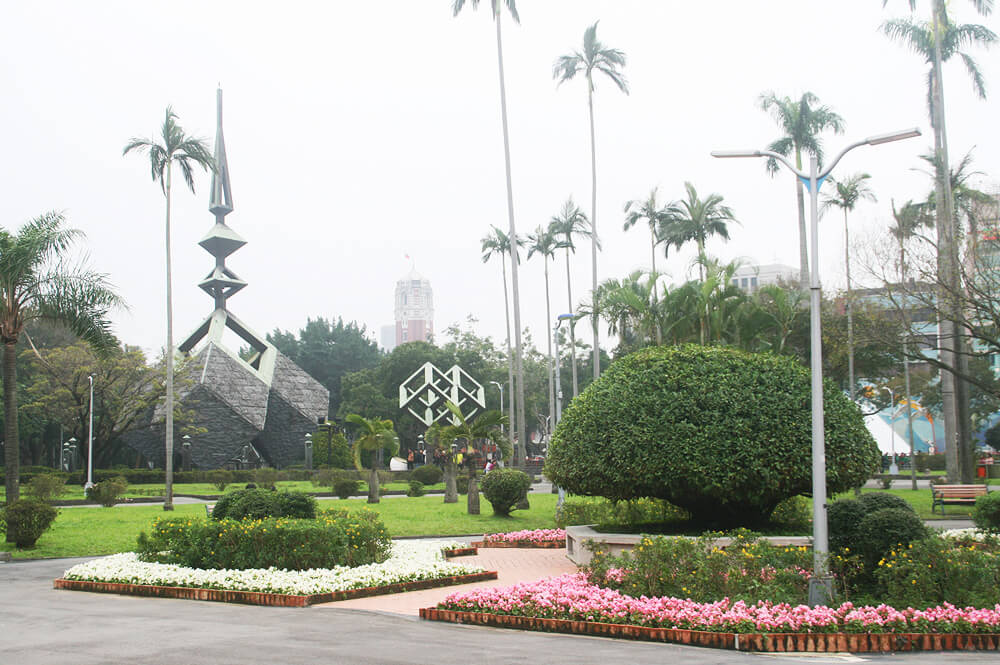 Aside from its cultural and historical relevance, it's really a pretty park that locals obviously frequent. I think this is one of the things I'm always jealous of other countries. I've said this before, I really wish we have beautiful and numerous parks like this in Manila.
228 Memorial Peace Park
Opening Hours: 10:00am – 17:00pm (I think it's open 24/7, though! We go home at 10:00 PM everyday and it's still open.
Admission Fee: Free
Directions:
By Bus: Bus number 15, 18, 22, 220, 247, 257, 276, 287, 3, 621, 640
By Subway: National Taiwan University Hospital Station (Red Line)