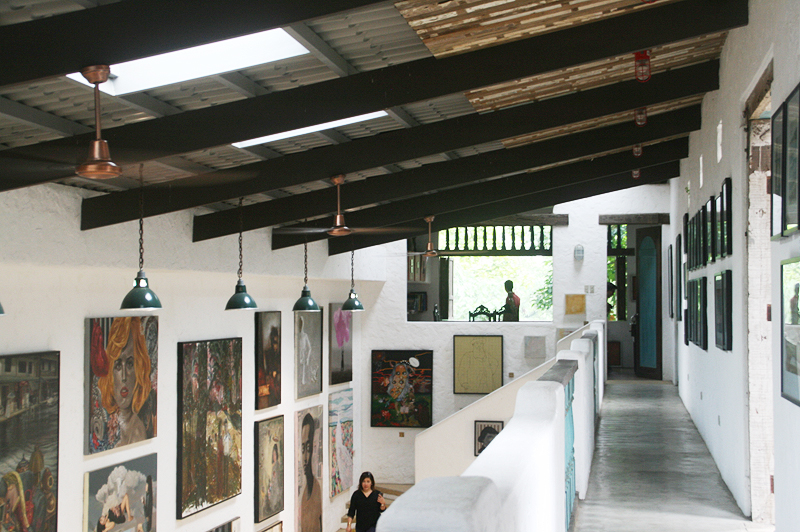 I've heard of Pinto Art Museum through word-of-mouth, or more like through Instagram posts. I'm not a very artsy-fartsy person, as I'm someone who has trouble understanding what a painting or any artwork aims to convey. But the white, wide spaces and interesting art installations I see floating around the interwebz were enough to pique my interest.
After months of planning with friends, we finally visited the museum on Jinky's birthday! Aside from being tons cheaper than paragliding in Carmona Ridge, Cavite (hehe), it's also just an hour away from the city.
I couldn't find online a decent direction on how to get there, but Pinto Art Museum is relatively easy to reach via public transportation. At Valero St. in Ayala, Makati,  we looked for a UV Express going to Antipolo, and boarded one passing through Ynares Center. From the Ynares Center, we rode a tricycle going to the museum. The total travel time was just an hour or so, but going back to Makati took us a longer due to heavy traffic.
Still, Pinto Art Museum is a very worthwhile place to visit especially on a lazy Saturday. Even for people who aren't that into galleries will find something they like. [Read more…]