Waking up at 5 in the morning doesn't seem possible when you get home everyday past 11PM and don't go to sleep until way past midnight. But for our last day in Busan, we decided that we will wake up before the sunrise at Haeundae Beach no matter what.
Initially, it was just Kimpee and me who planned to watch the sunrise, but Jinky and Iris decided to go with us, too. I was in charged of checking the time the sun rises in Busan, and Kimpee was tasked to wake us up in the morning. Good thing we stayed in Hi Korea Hostel because it was just minutes away from Haeundae Beach.
Barely conscious, we dragged ourselves from the hostel to the beach. It was freezing! I didn't get to check the temperature, but I had never felt colder in my life. On our way, we saw joggers dressed so thinly, and some were even wearing shorts. We hugged ourselves even tighter.
When we arrived at the beach, we didn't know what to do because it was so dark. We thought the sun would rise at 5:30 and it was already past the time. Yet, the sun is nowhere in sight.
It wasn't so scary since there were already joggers running the length of the beach and there were lights on the road. We didn't really know what to do because it seemed like the sun had no plans of showing.
While we were discussing what to do, an ahjumma (older lady) approached us. She was friendly and asked us where we're from. She was excited to learn that we're from the Philippines, because apparently her brother's staying here.
When she told us to come with her, we hesitated at first because how can we just follow a stranger? But we detected no sign of danger from the kind lady so we just went along.

Ahjumma guided us towards the right side of the beach that leads to paved rocky parts, with trees overhanging the path. Since it was dark, we had really no idea how it looked. We only learned later on that we walked by a beautiful part of the beach.
We had some difficulty communicating with her,  but we understood that she's taking us to the APEC House, pictured above. It's where presidents stay whenever they visit Busan. Basically, it's quite a prestigious building. I must say that the architecture looked grand. I can just imagine staying in it, with the view overlooking the sea. There's even a pagoda where you can just relax.
Though my photos may seem like it's already light out, it was still pretty dark. She also took us to a park where a lot of elderly folks go to exercise. There were exercise equipment available for anyone, and we tried those, too!
Ahjumma, who was really nice to us, had to say goodbye when she met some of her buddies. It was adorable how they all seem to know each other. They were all so energetic, too.
Before saying goodbye, she gave Iris her scarf and gloves! I told ya, Koreans are nice folks.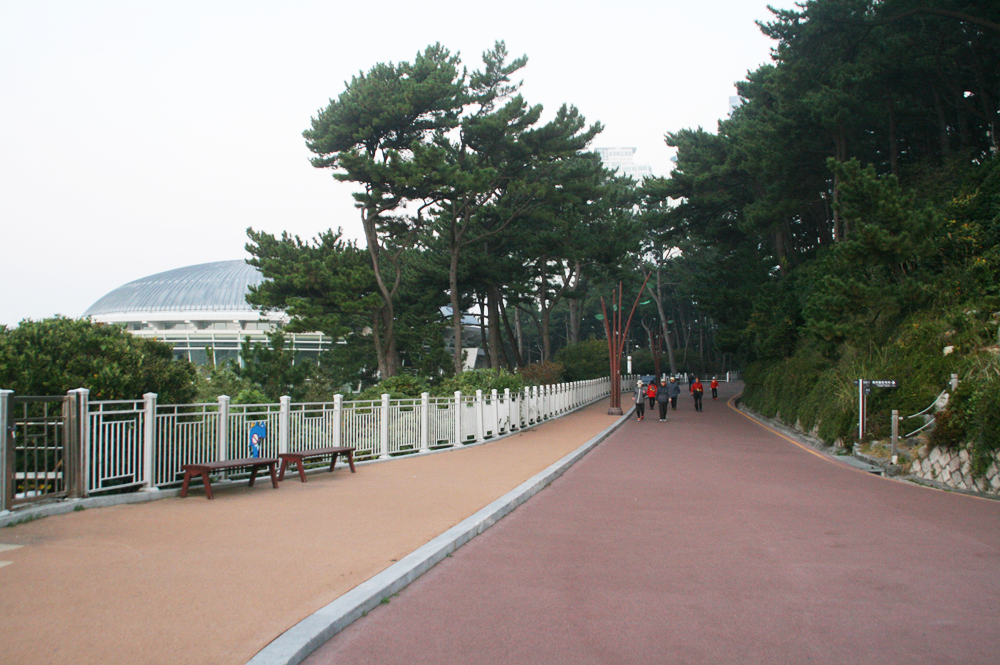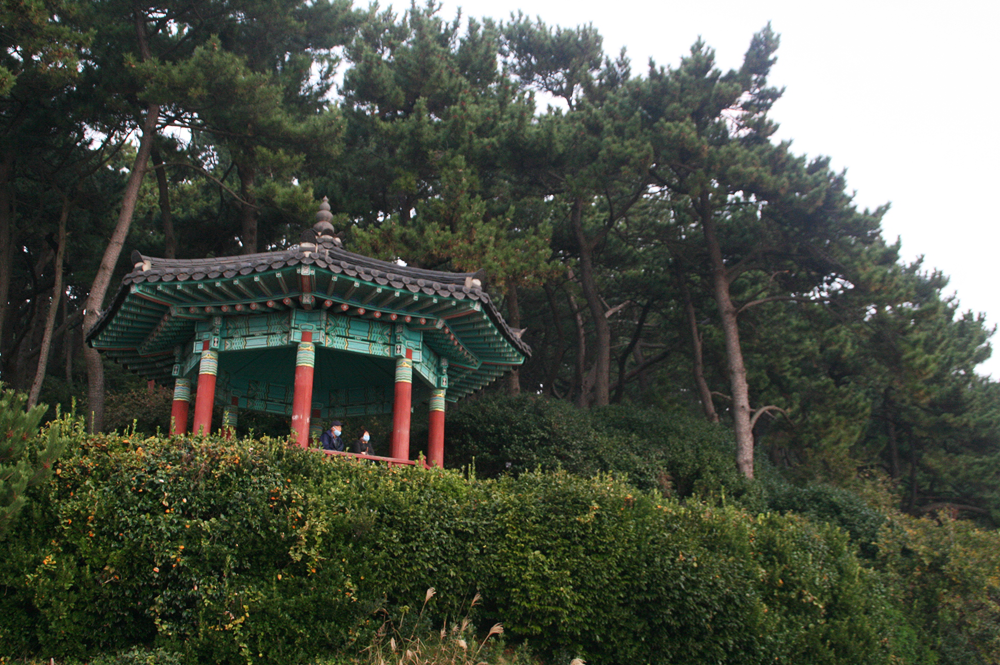 I seriously have no idea where we got our energy that morning. We were all hyper and excited. When it got a little warmer, but still unbelievably cold, we started being silly and goofy. I wonder what the ahjummas and ahjusshis were thinking wen they saw us ridiculously posing so early in the morning.
Once it starts to get lighter, we decided to go back to our hotel. We also gave up on seeing the sun because it's almost 7AM and still no sun? However, on our way it almost felt like a miracle when the sun appeared over the horizon!
I was probably the one who felt most grateful because I was the one who reported the wrong time the sun would rise. I accidentally searched for the sunset and the not the sunrise. Oops.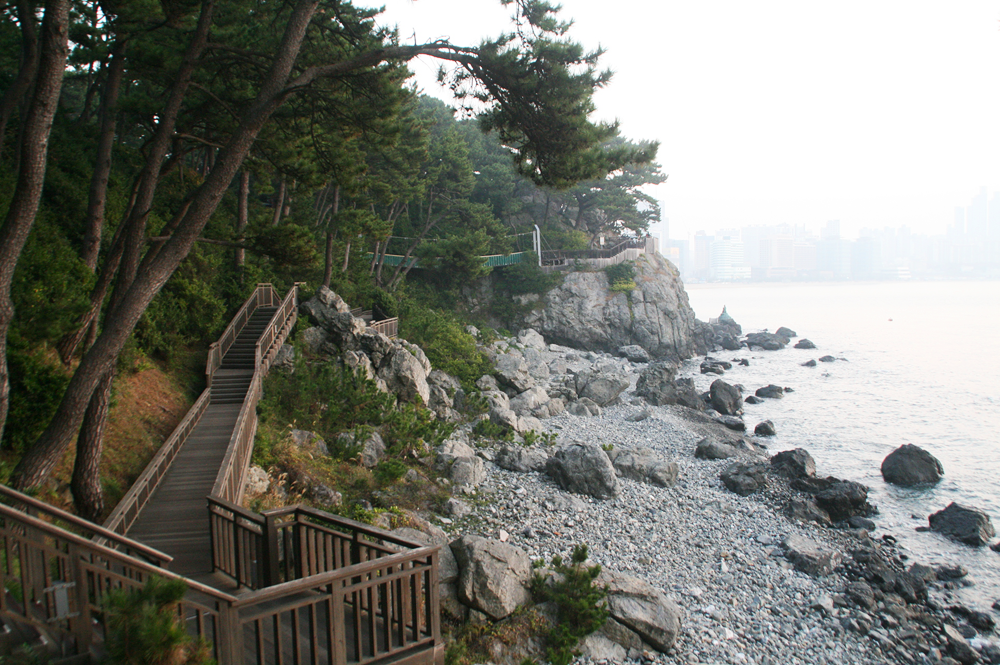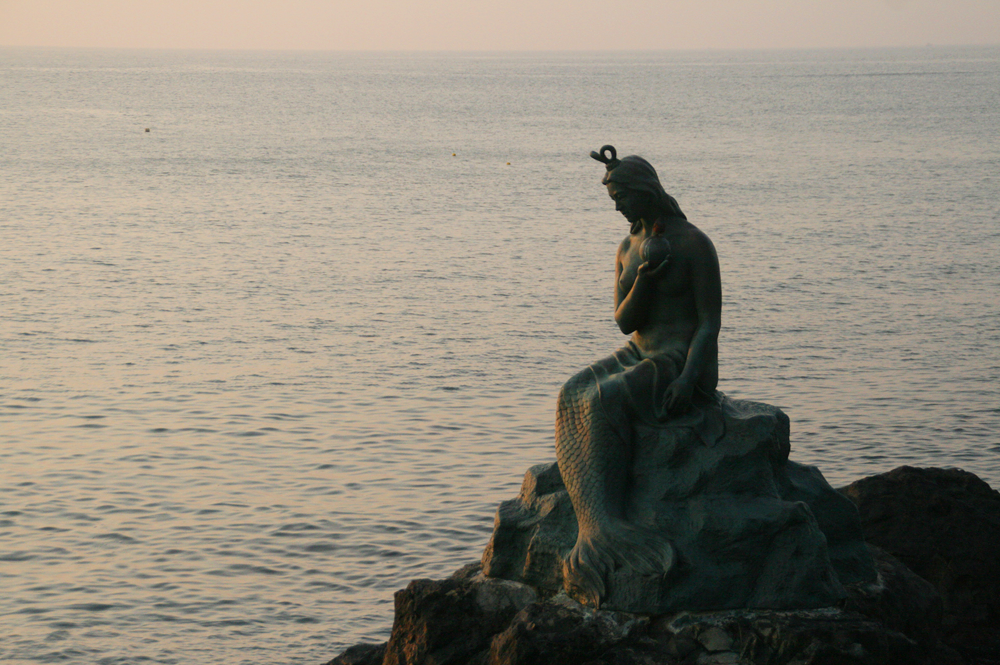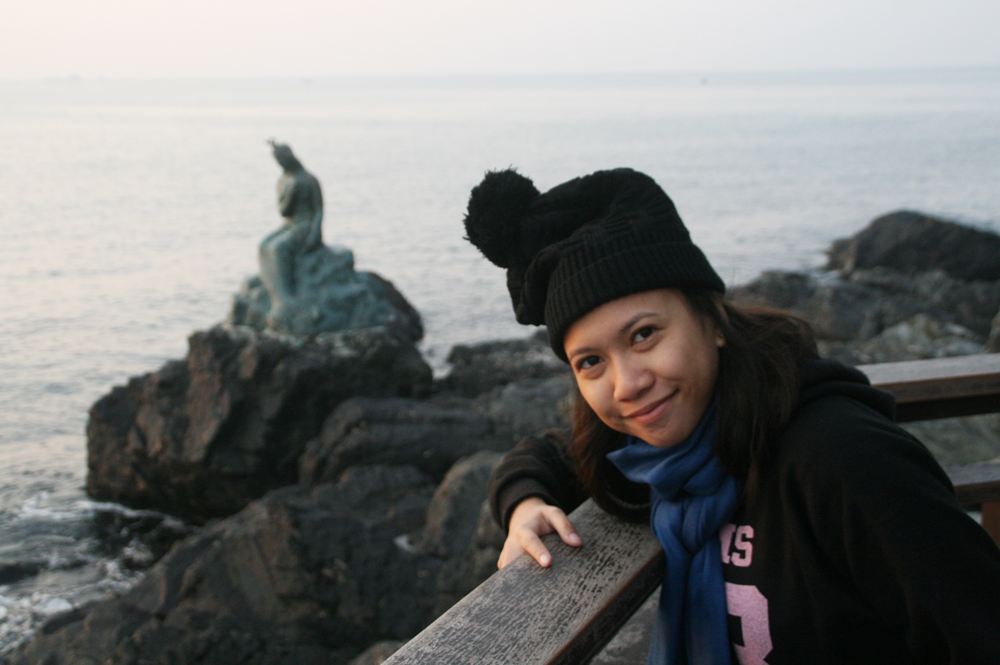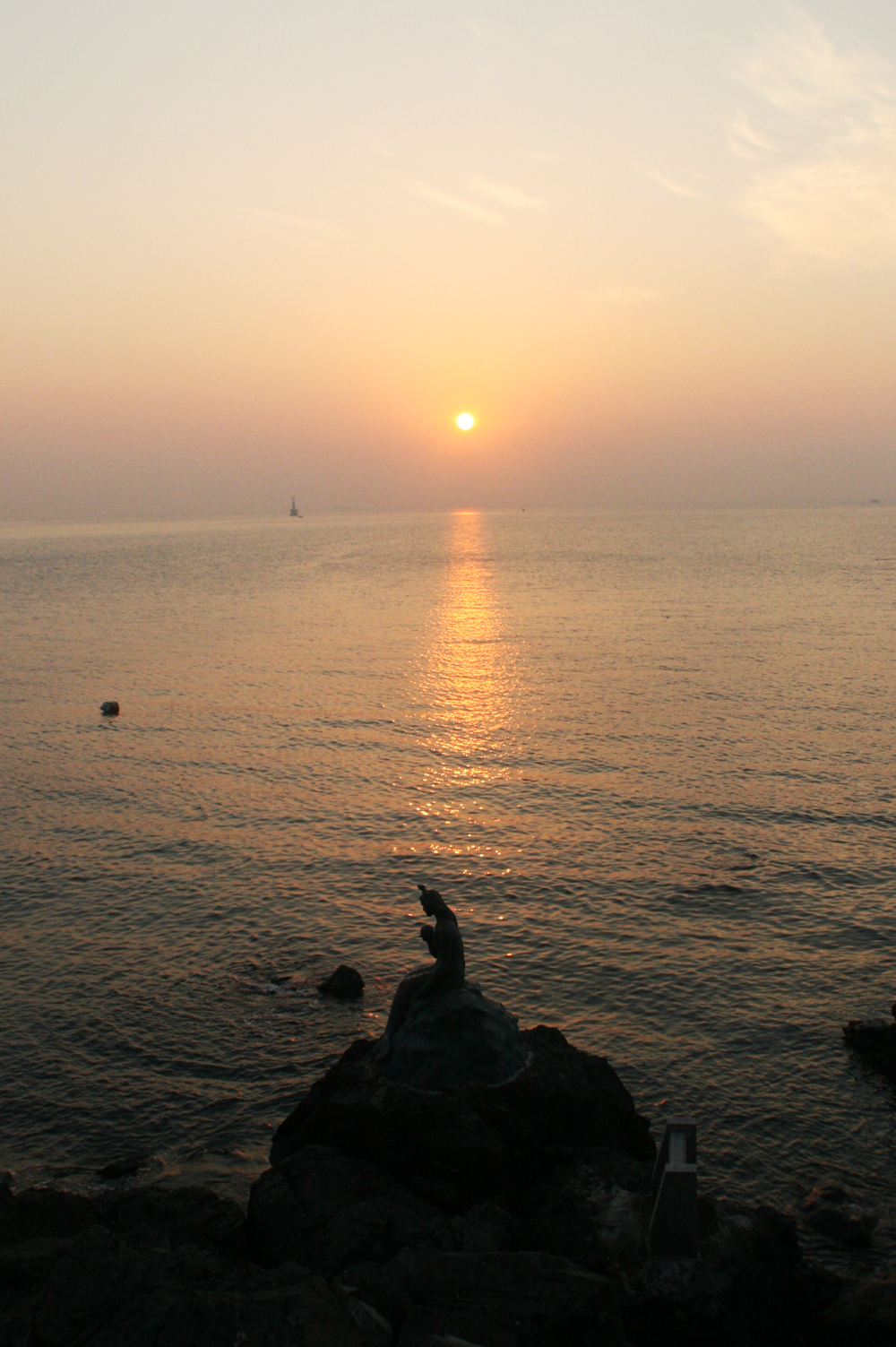 There's a mermade statue by the beach. It symbolizes the legend of Princess Hwangeok, the Korean counterpart of Denmark's Little Mermaid. It depicts the story of the mermaid princess who misses her prince. Thus, she's gazing towards the sea, longing for him. Pretty dramatic.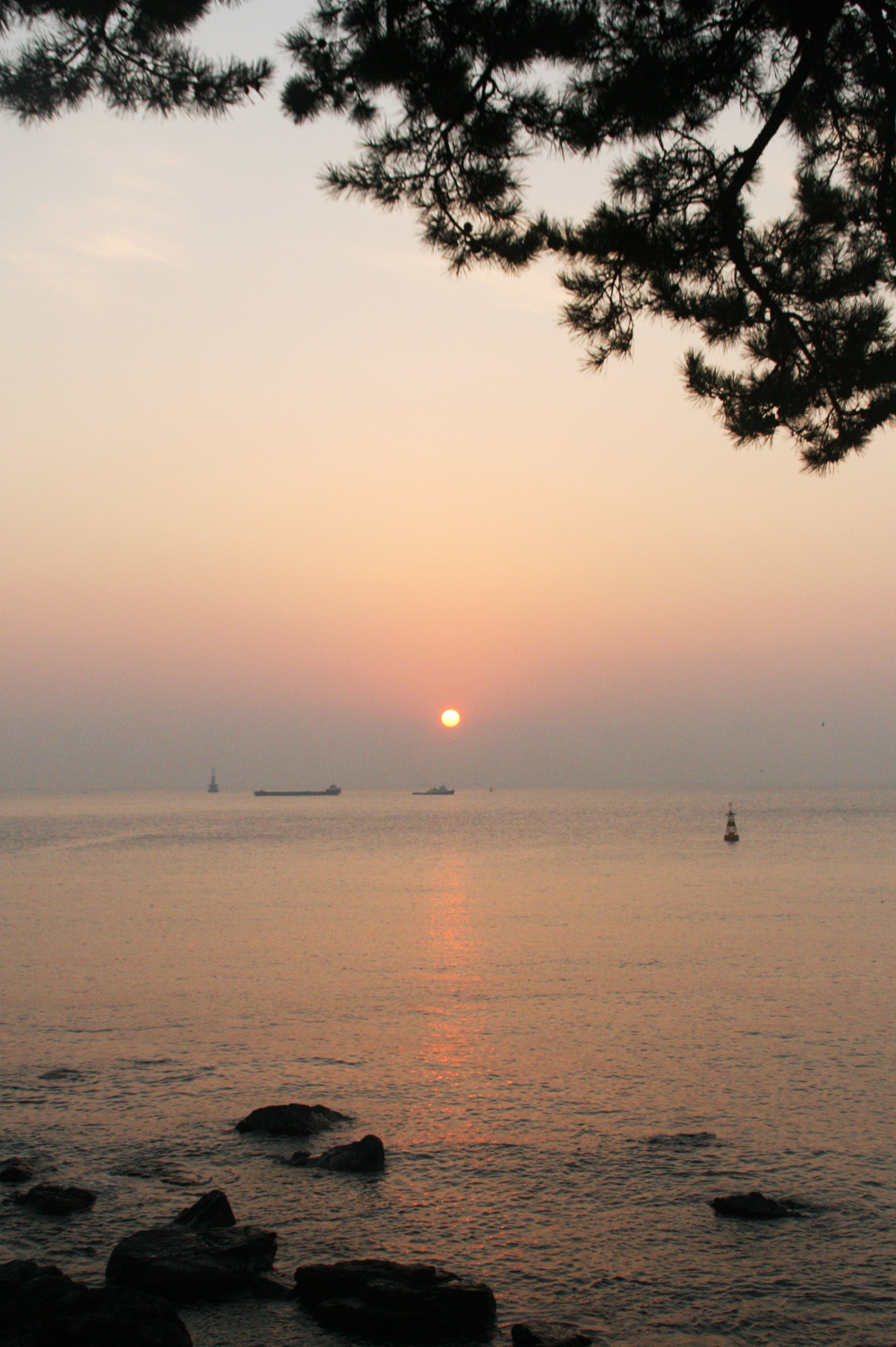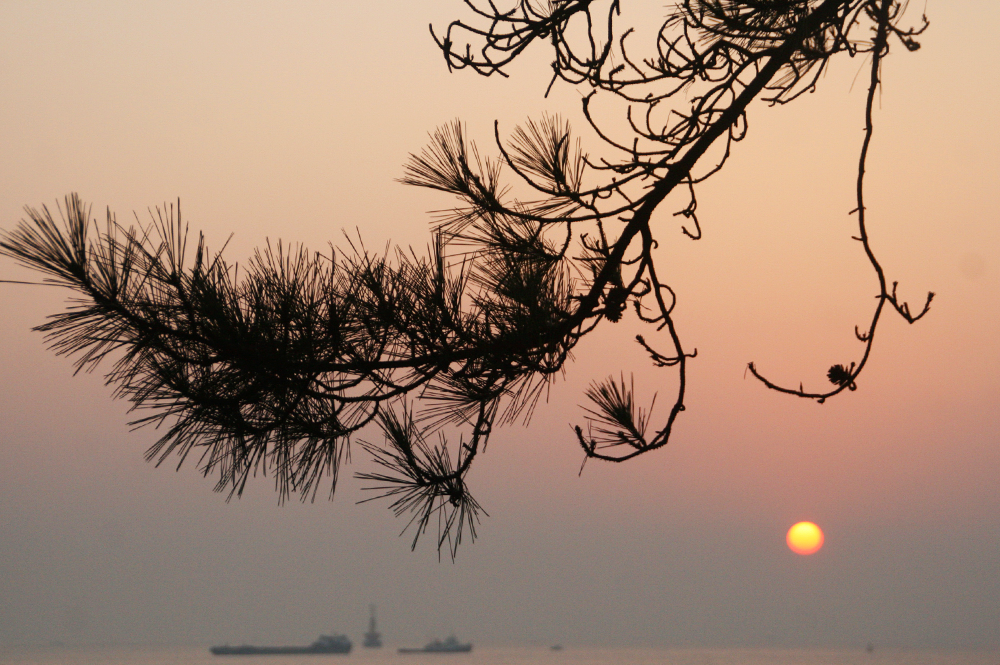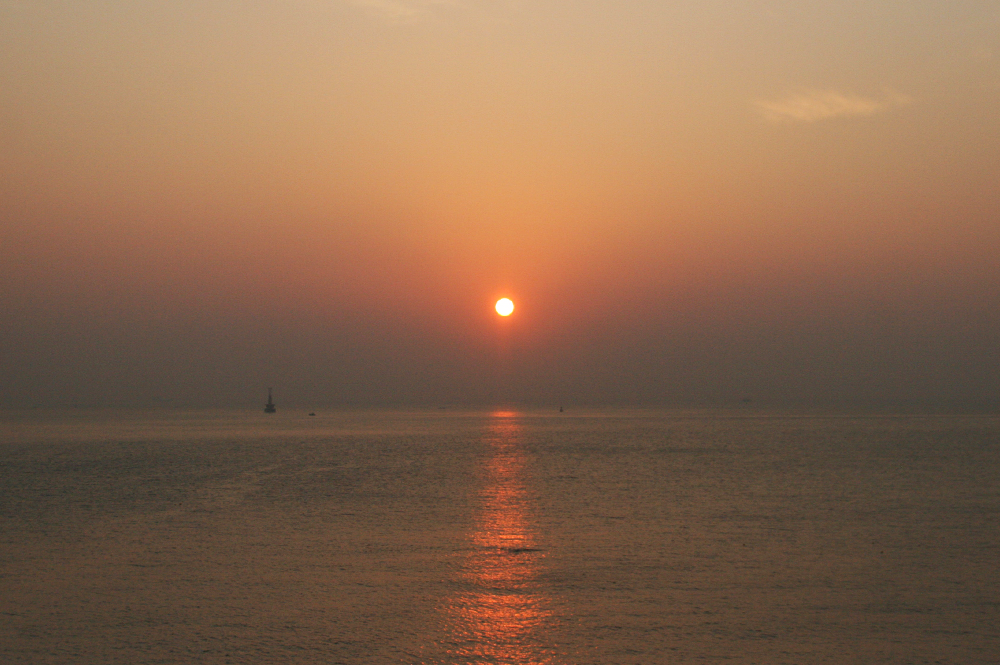 Our way back home took us longer than expected because we stopped a couple of times along the way just to admire the sunrise.
I used to be a morning person, but I'm now someone who sleeps way past the average bedtime (see: 3AM) so waking up early to catch the sunrise rarely happens. But I'm so glad that I decided to drag myself out of my comfy bed, because the view at Haeundae Beach was beautiful beyond words. We also saw many others who laid out blankets in the rocky banks and those who just sat at the sand watching the sun rise.
It made me wish I live near the beach.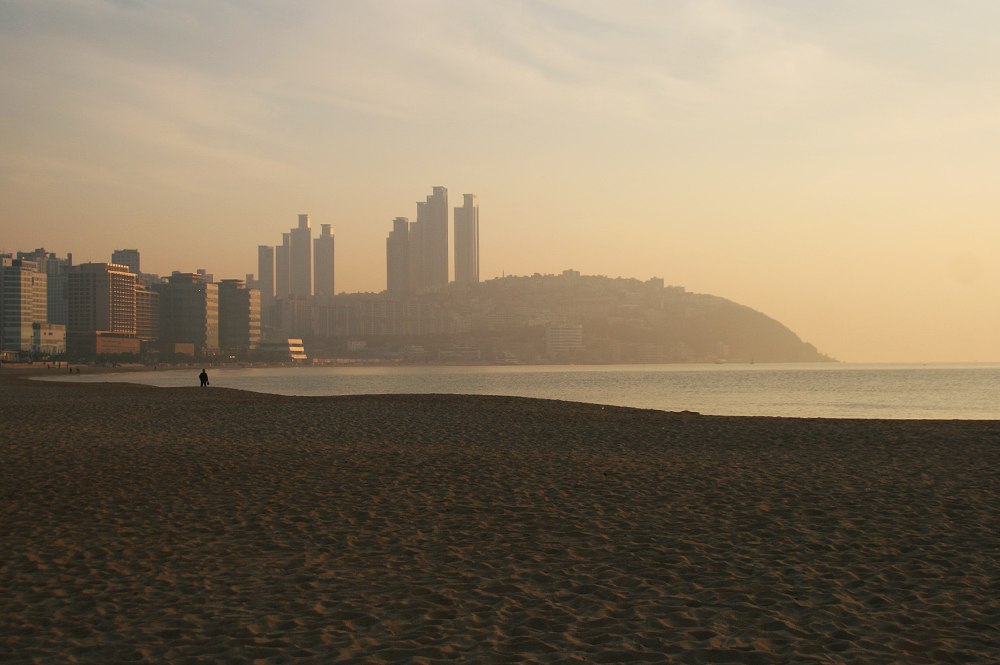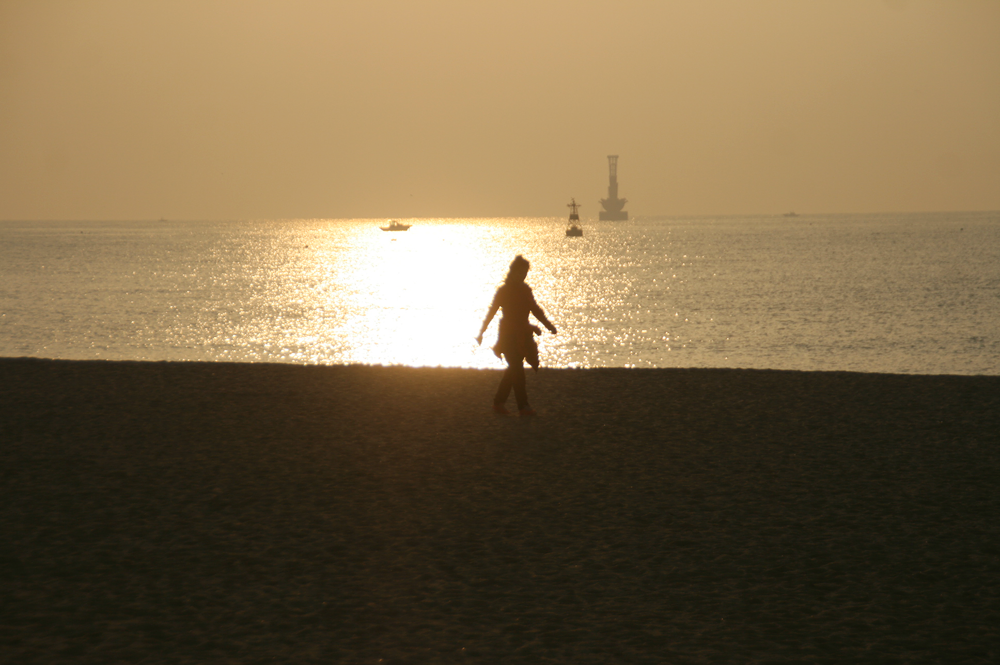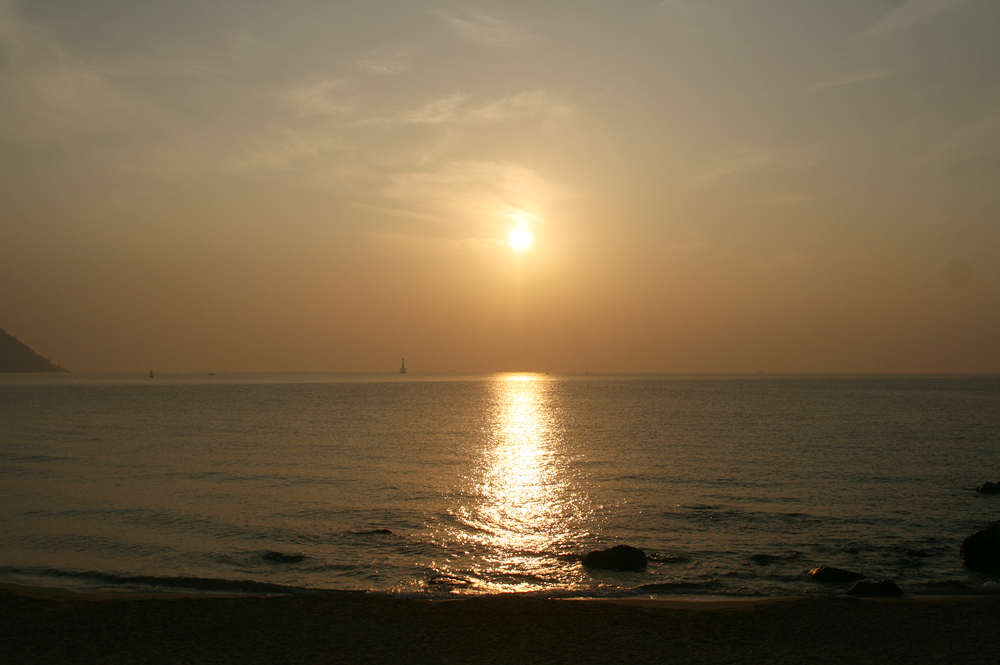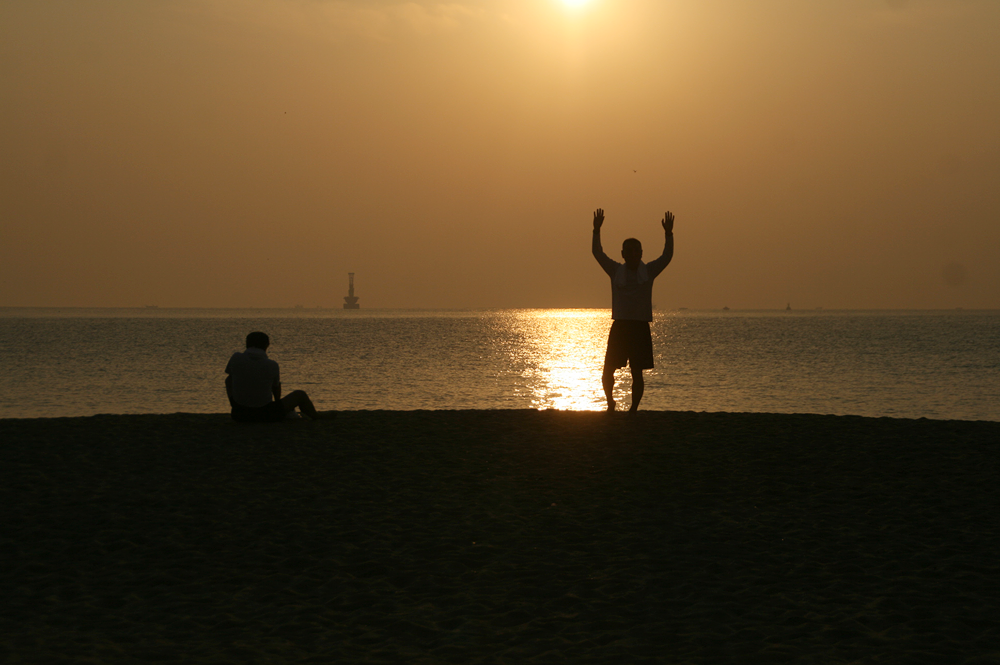 While I was taking photos of the sunrise, a man noticed me and started waving his hands. He probably thought I was taking his photo, so I really did. I bowed after I took his photo, and he bowed at me as well. For some reason, it made me realize that human connection can be made even without talking, even from a distance. It weirdly warmed my heart.
It was our last day in Busan, and it was definitely a good one. After a refreshing walk at the beach, we were energized for the long day ahead of us.
Haeundae Beach (해운대해수욕장)
264, Haeundaehaebyeon-ro, Haeundae-gu, Busan
Directions on how to get to Haeundae Beach:
* Via airport limousine bus
Airport Limousine Bus #6002 at 12A Bus

 

Station.

 

Drop off at Hongdae Subway Station

 
* Via subway
Take the subway Line 2 and drop off at Hongdae Station, exit 5 or 7.
Follow this map to reach Haeundae Beach.