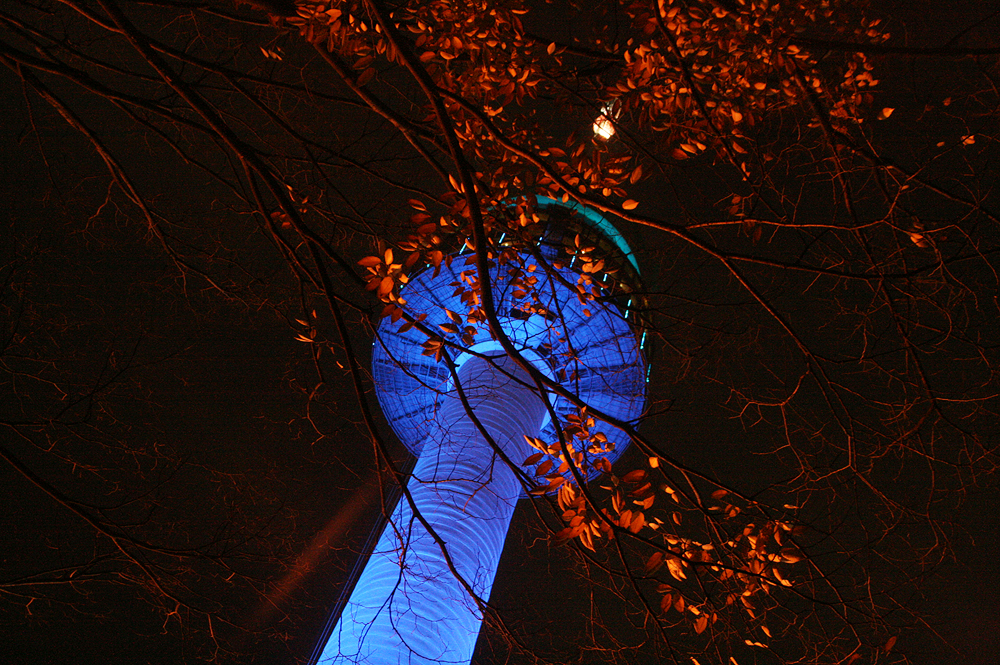 N Seoul Tower never disappoints. Be it spring, summer or fall, the place looked romantic. So on our first day in Seoul, we trooped up Namsan Park to have a grand overview of Seoul.
As much as we tried to catch the sunset, we were running quite late since we only arrived in Seoul that afternoon. We disregarded our planned itinerary and just decided to head straight to N Seoul Tower. Even at night, the red and golden leaves on the trees mesmerized us. We braved the cold and hiked up the slope leading to the tower.
Good thing the Seoul's skyline at night was more than a nice consolation.
It was our first taste of autumn in our entire lives, and we soaked it up as much we possibly could. After leaving the humidity and high temperature in Manila, we loved the cold weather and the path of fallen leaves that welcomed us.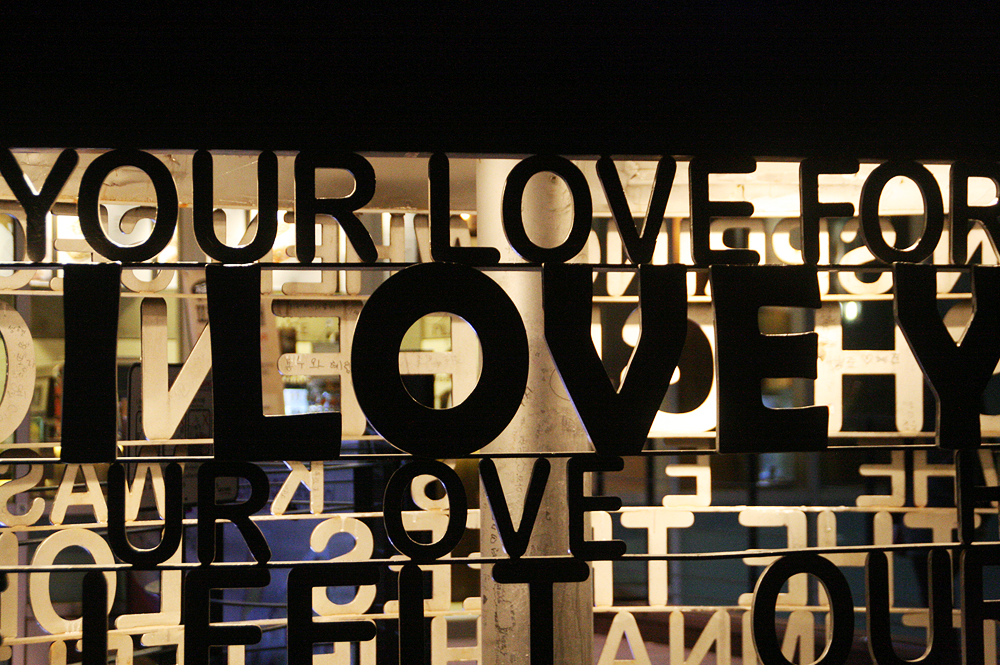 Unlike my first two visits, we decided not to go up the tower. I know, right? WHY THE HELL NOT. Mostly because we'd like to think we're budget travelers and we wouldn't be missing too much if we just stayed down the tower.
We spent quite a lot of time goofing around the Locks of Love and disturbing lovey-dovey couples with our Asia's Next Top Model poses. I couldn't be any happier that Jinky had a camera and a much better one than mine. Haha! I'm finally in group photos!!!!! Kimpee was kind enough to lug around the tripod in our trip, so yay for tons of group photos!
Even though first day in Seoul was really just a night, it was still a pretty great one. It was a quick trip but it was probably the best way to start our week in Korea, a sort of introduction to the city we'd call home the next days.
Even though we get on each other's nerve from time to time, I cannot think of a better company on those seven days. Though every night, we dragged our feet back to our hostel, we still went home our hearts filled with joy and love fort the places we usually just see in dramas.
So on our first night, we laughed our way up to Namsan Park and after that, we head off to Myeongdong.