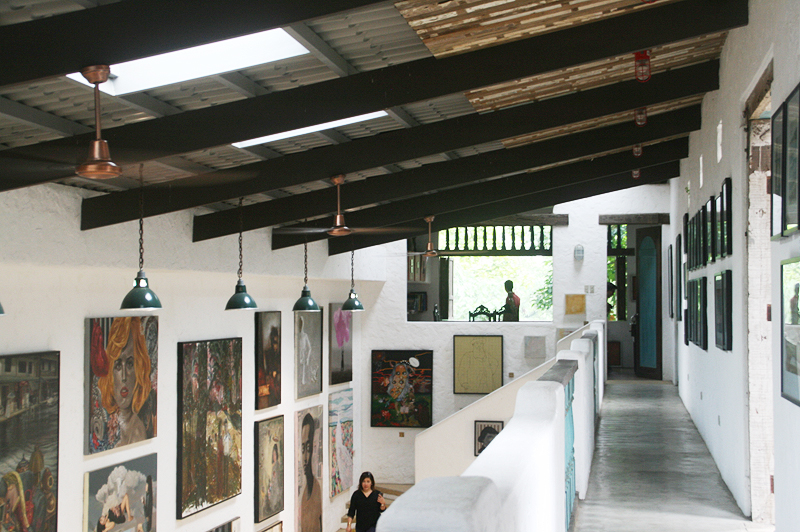 I've heard of Pinto Art Museum through word-of-mouth, or more like through Instagram posts. I'm not a very artsy-fartsy person, as I'm someone who has trouble understanding what a painting or any artwork aims to convey. But the white, wide spaces and interesting art installations I see floating around the interwebz were enough to pique my interest.
After months of planning with friends, we finally visited the museum on Jinky's birthday! Aside from being tons cheaper than paragliding in Carmona Ridge, Cavite (hehe), it's also just an hour away from the city.
I couldn't find online a decent direction on how to get there, but Pinto Art Museum is relatively easy to reach via public transportation. At Valero St. in Ayala, Makati,  we looked for a UV Express going to Antipolo, and boarded one passing through Ynares Center. From the Ynares Center, we rode a tricycle going to the museum. The total travel time was just an hour or so, but going back to Makati took us a longer due to heavy traffic.
Still, Pinto Art Museum is a very worthwhile place to visit especially on a lazy Saturday. Even for people who aren't that into galleries will find something they like.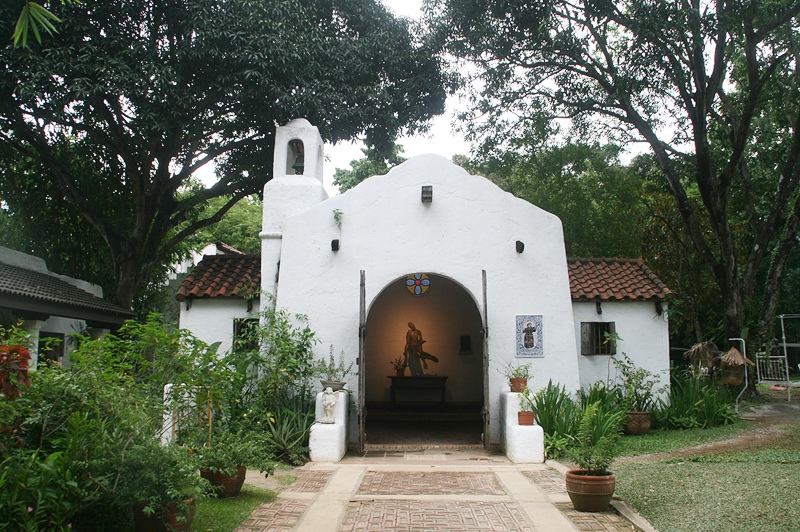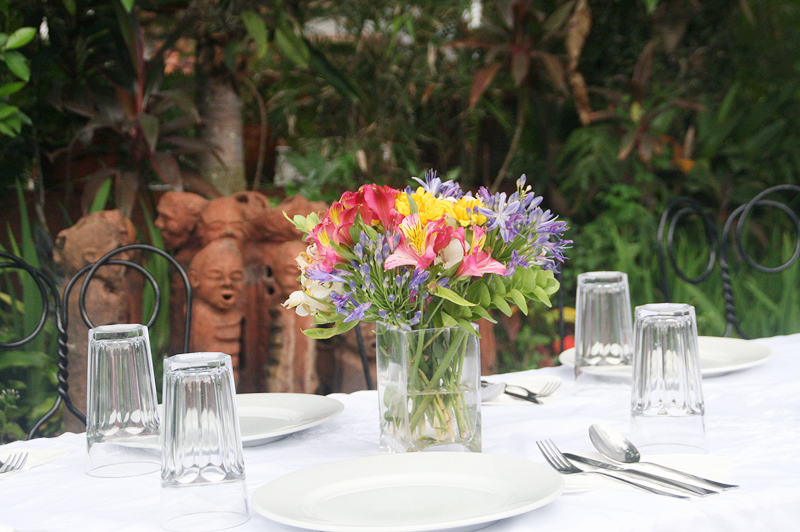 Ayessa told us that there are tons of people visiting Pinto Art Museum now, but I didn't expect that there would be visitors in every nook and corner of the place. It didn't stop us from enjoying the art pieces and the view, though.
The museum is big enough to accommodate the heavy foot traffic everyday. We arrived at around 3 in the afternoon, and even then, there were more people coming in. There are six galleries but those weren't the only attraction. There were so much to see and so much visit, but we did it in less than three hours.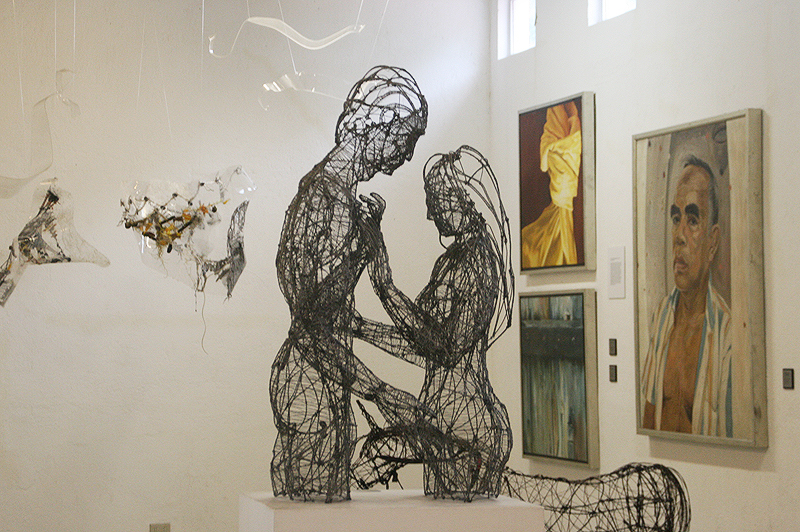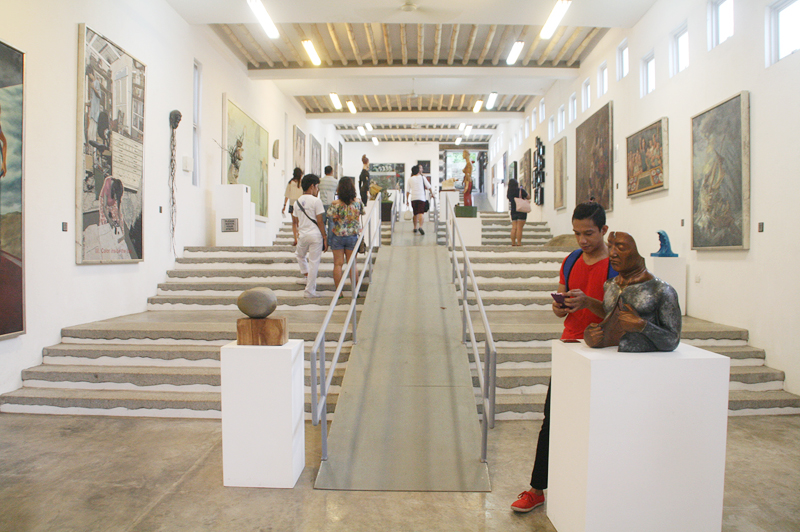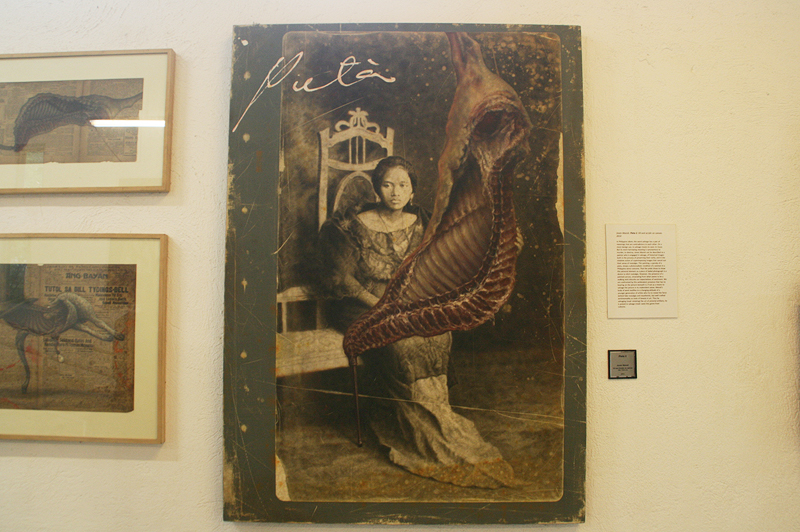 As someone who has very little understanding of art, the nameplates and descriptions were very much appreciated. I can admire and be in awe of a creation, but it's interesting to know the thought process put into creating an art piece.
But still, there are pieces that are so wonderfully woven and so intricate that I can only step back and shake my head in envy. How can anyone be so creative? How can anyone come up with something so out of this world?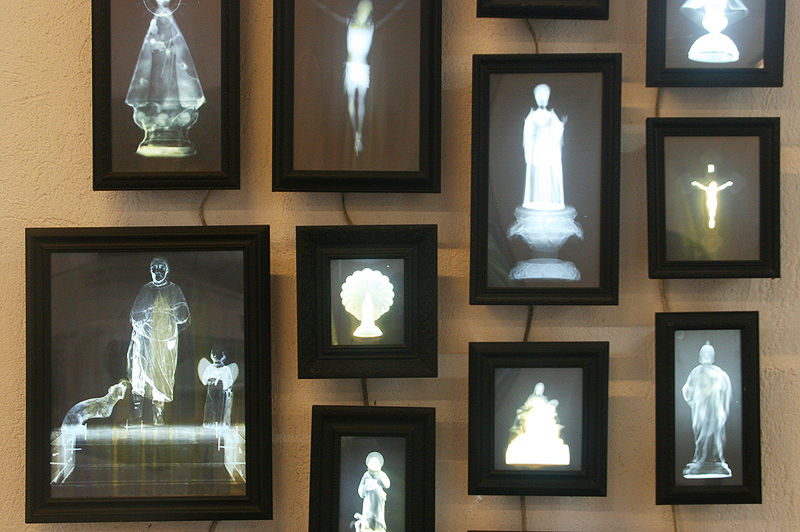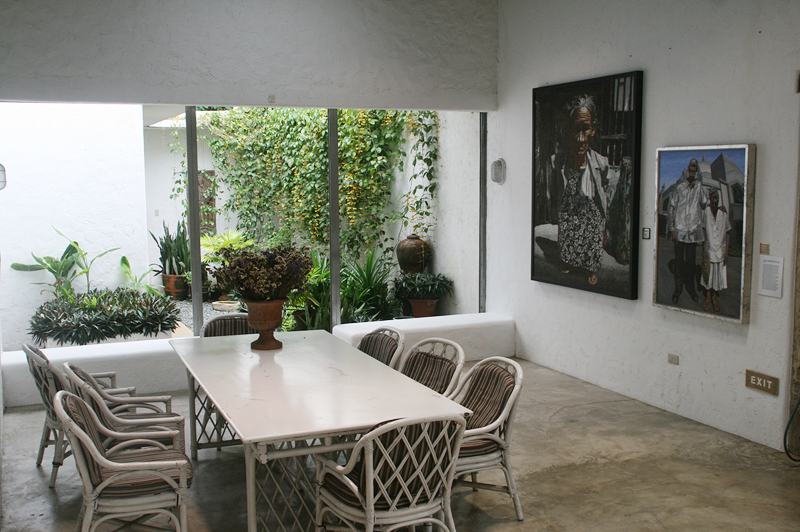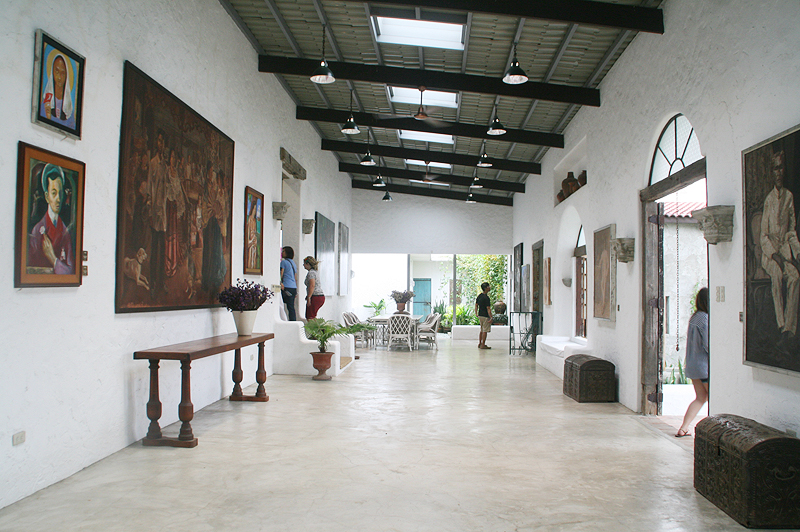 I can't pick a favorite gallery, but some art pieces stood out. For example, I was drawn into this one painting which I thought had the word "Puta" written on it. But I guess my mind is just too corrupted, because after reading the description, it turned out that it's actually "Pieta." Heh heh.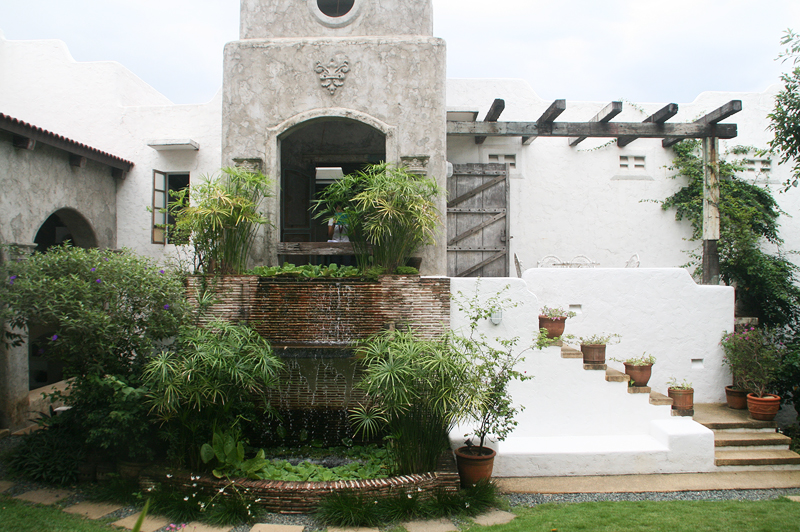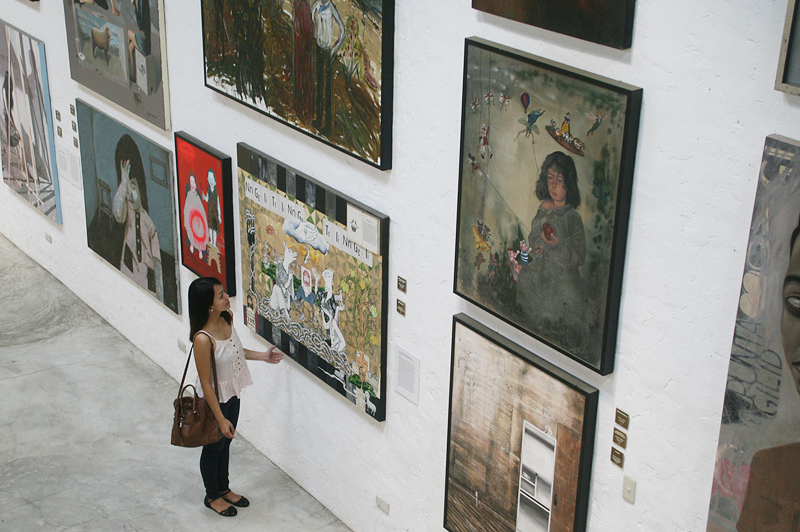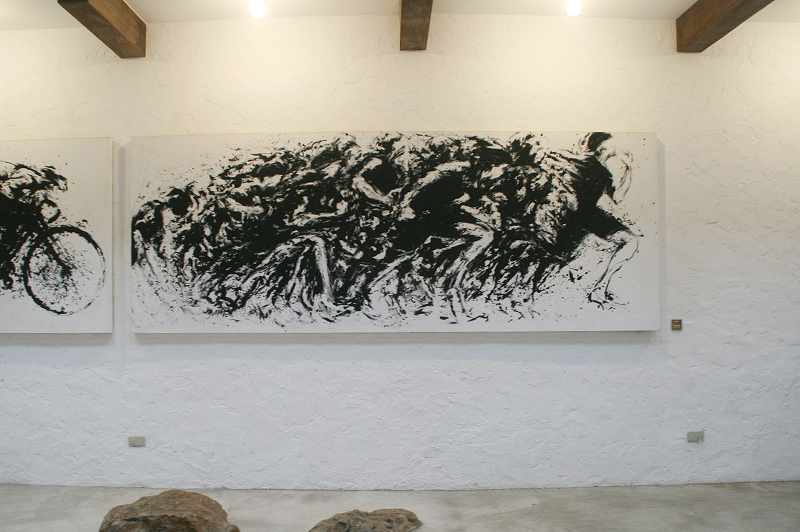 Another favorite!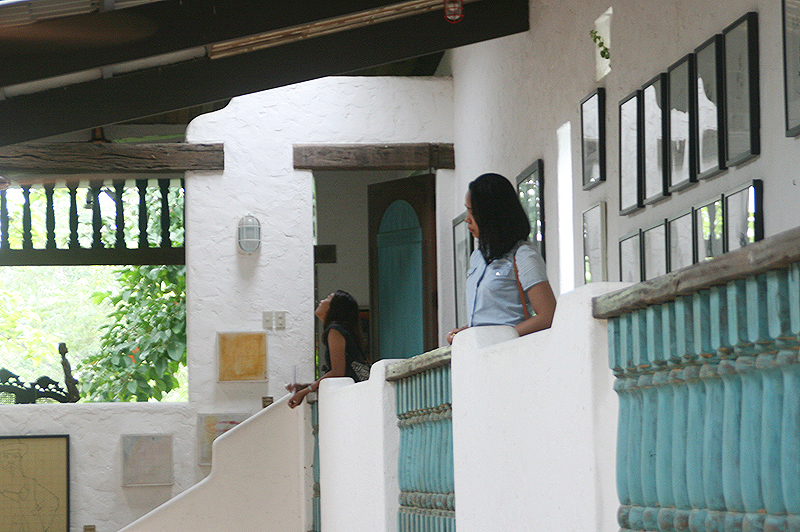 What I loved about Pinto Art Museum is how you'll find a quirky artwork in places you least expect. We looked out one of the windows and saw little golden statues springing up from the walls.
Aside from the art pieces, I also love how picturesque the place could be. So yes, it's actually the perfect dating spot if you guys are into this sort of thing. My boyfriend isn't, that's why I went with my girl friends, lol. But still, it was a perfect afternoon with the best people ever.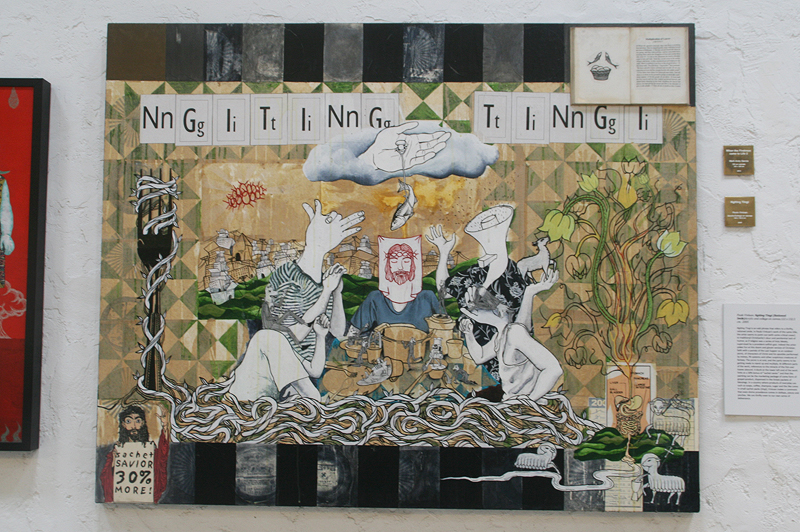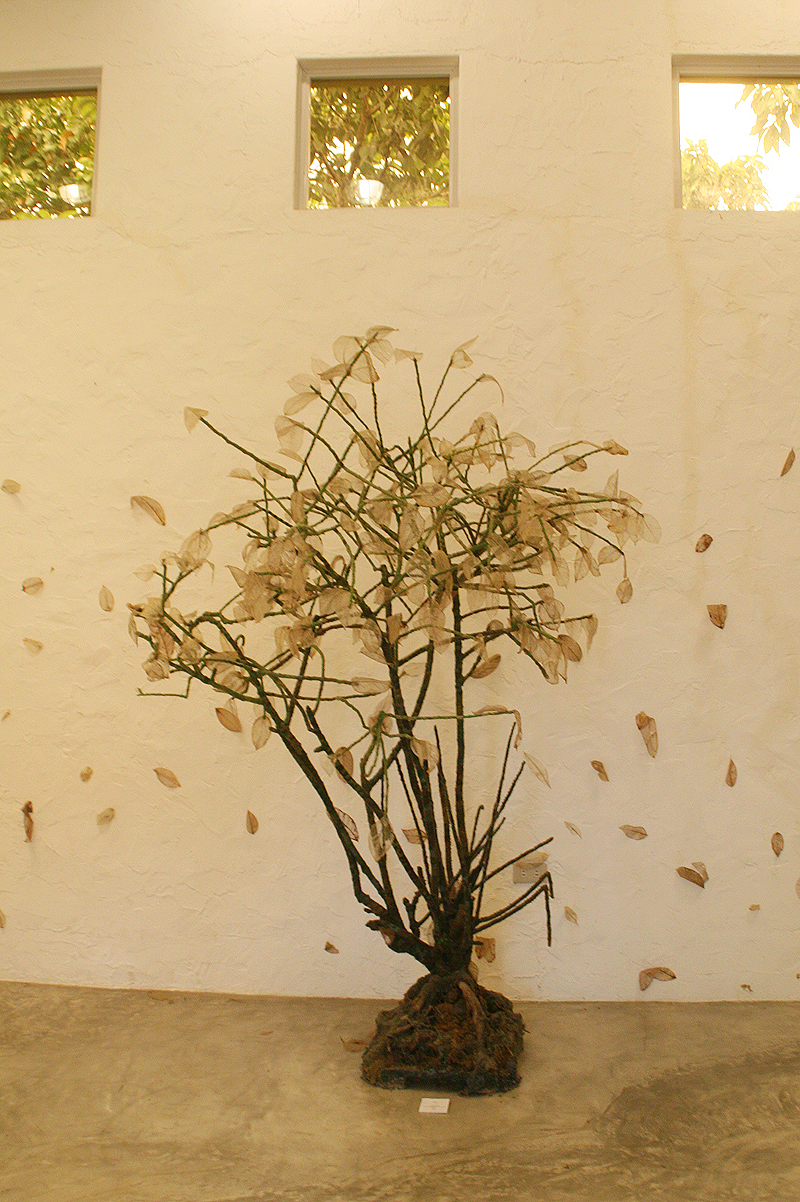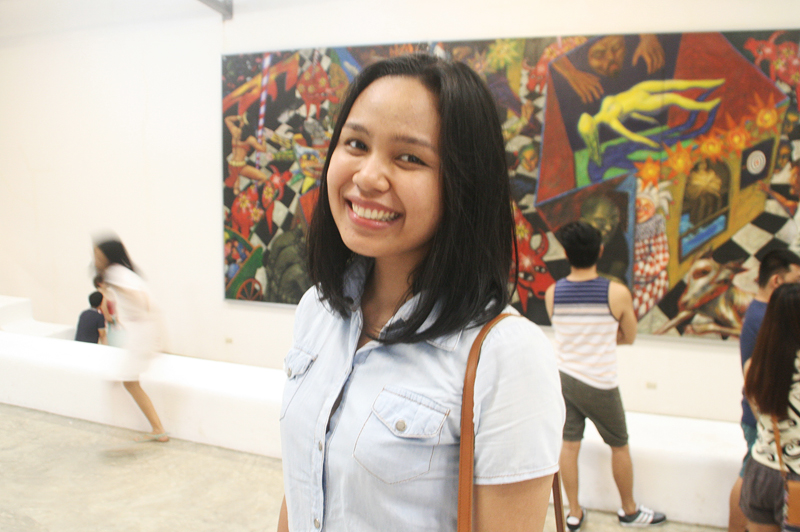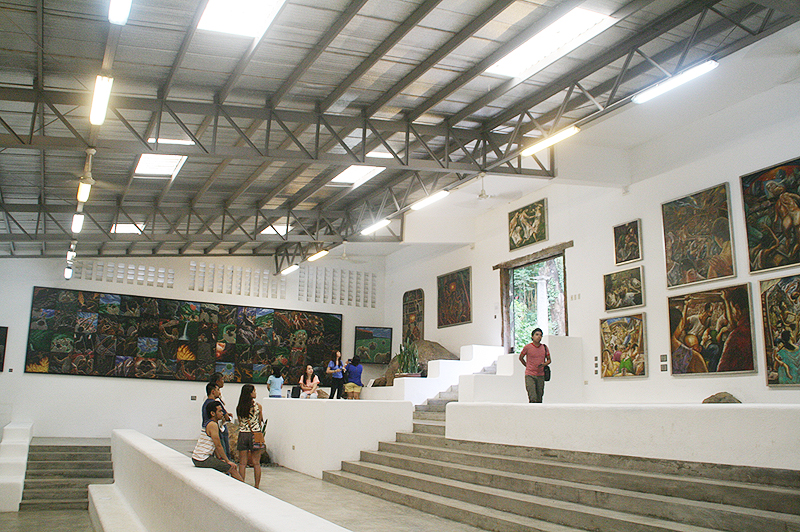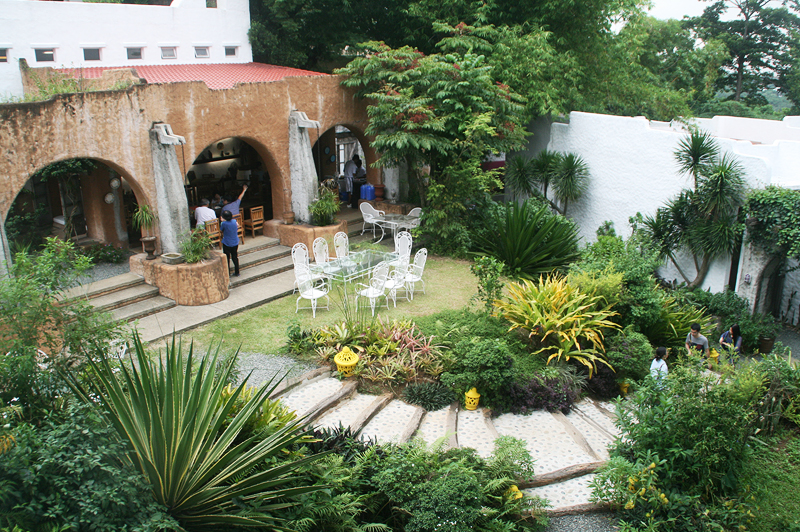 It was definitely a Satuday well-spent. Since I started working nights, I barely get to go out. I miss hitting the road and traveling far from the city. Now, the only greenery I get to see on a regular basis are the expanse of field lining up SLEX on my way home to Laguna. So yes, despite the lack of sleep, I'd visit it again in a heartbeat.
Thank goodness there are awesome places to visit just nearby. Since I'm now living a very lethargic lifestyle, a little weekend activity is very much welcome. (If you have a good idea where I should go to next, send me an email or hit me up on the comment section!)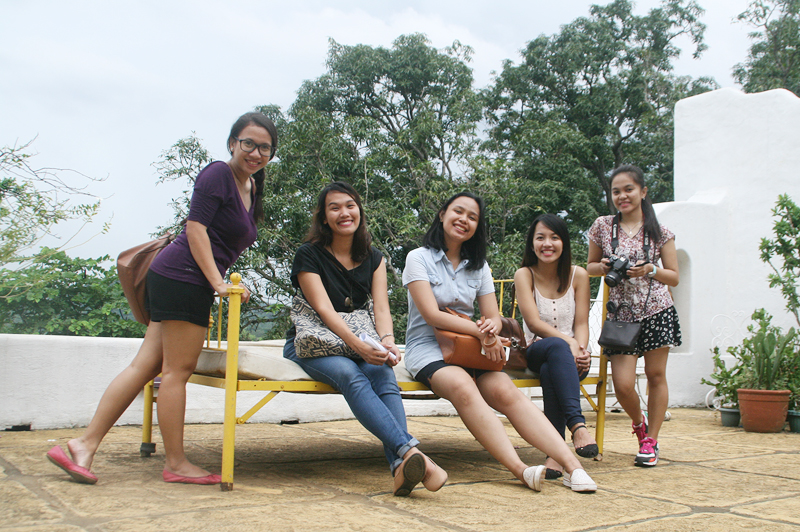 Address: 1 Sierra Madre St.,
Grand Heights Subdivision, Antipolo, Rizal
Number: (02) 697-1015