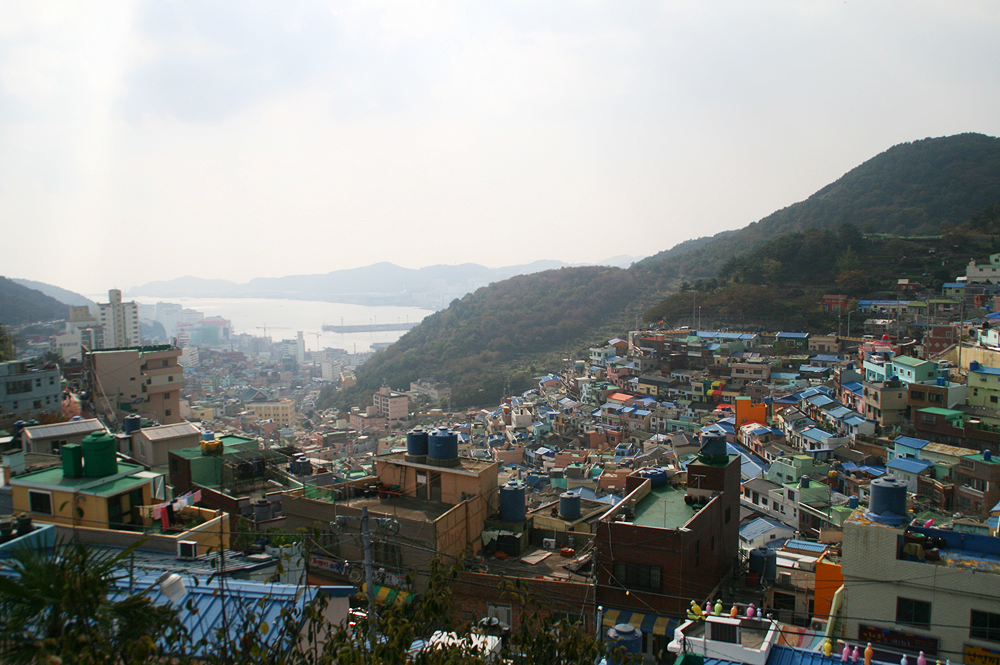 When I reached the top of Gamcheon Culture Village, I wanted to shout, "Hello Busan!"
The view was pretty spectacular, and I knew that we made the right decision to visit the village and to forgo other popular attractions in the province. Nestled in a residential area of Taegukdo Village, Gamcheon has blossomed into a popular tourist attraction, far from the shanties that it used to be, back when it served as a home for war refugees.
I did a little research before going, and it was interesting to learn that after the Korean War, hundreds of families flocked to this little area in Busan to start a new life. The village is named after the religion Taegeukdo, in which most, if not all, the residents were followers. Now, the number of residents had drastically decreased from 20,000 to around 10,000, leaving most of the houses empty. Though the Taegeukdo temple in the area is still visited by believers, most of the residents of the village are no longer followers of the faith.
The local government had been hands on in transforming the little village into an arts and culture hub, while still maintaining its traditional identity. True to this, the commercialization has made little changes in the landscape of Gamcheon, only making the blank walls and streets a lot livelier with colors.
These days, the main roads are flooded by tourists, but some nooks and crannies are untouched by commercialization. I'm pretty the Hallyu wave helped popularize the village, thanks to shows like Running Man and We Got Married using it as a filming location. [Read more…]