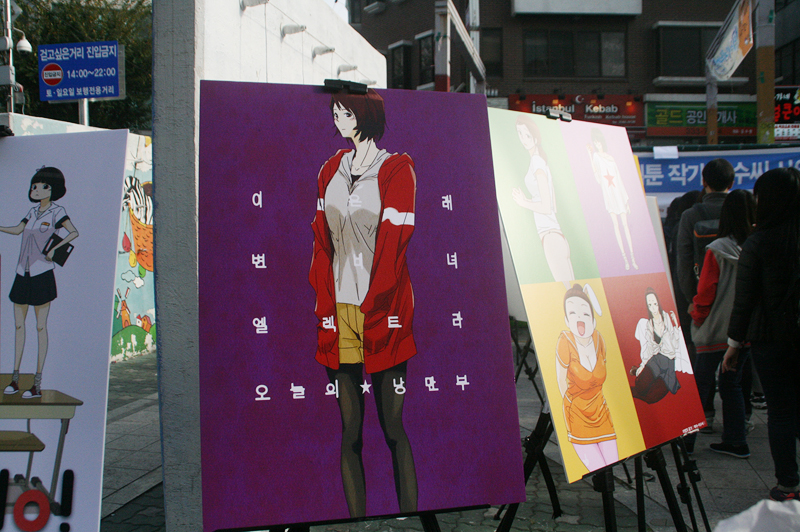 Buzzing with youthful activity all day and all night, Hongdae and Edae are two university neighborhoods that serve as great destinations when you're looking for something more laidback.
Despite staying in Hongdae during our visit to Seoul, we didn't spend a lot of time exploring the neighborhood. We had an hour or two everyday, but that's not enough to see all the corners of the quirky neighborhood.
Hongdae is the collective term for the neighborhood surrounding Hongik University. Here, you'll find all kinds of cafes, shops and restaurants. It's actually a pretty good alternative to Myeongdong when you want to go shopping. However, it's all the activities that make the place seem so alive. I thought it's just every Saturday, but apparently it's buzzing everyday with live bands and youth groups holding events.
On our fourth day, we went back to Hongdae after spending the morning at the Ihwa Mural Village. I was pretty excited because it was the first time I'd meet up with an online friend! [Read more…]