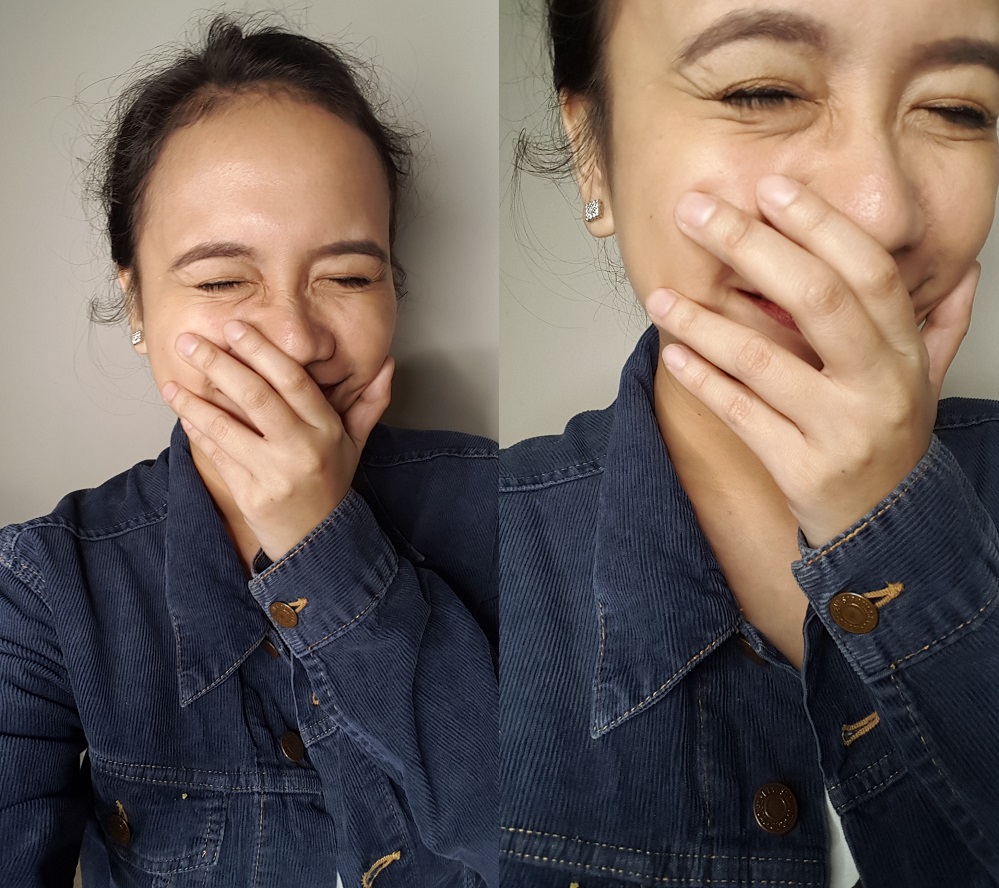 I will always remember 2018 as the year I struggled and survived. It was a pretty amazing year because of all the lessons I learned, and I am amazed and awed at how I thrived through what could possibly be the most challenging year so far.
I met the worst and best versions of myself last year, and I am thankful to the people who stayed despite everything. I am not sure how my loved ones put up with it.
It was a wake up call early last year that helped me get my shit together. It didn't happen immediately and most probably not that apparent that I went through changes. Sometimes, it's still a struggle to keep my focus and motivation, and I have to constantly remind myself that all this is not for naught.
Looking back, a lot of things that  happened last year didn't to make it to my blog. Well, I didn't really blog much so most of the things I did, saw, experienced, felt, and witnessed didn't really make it here. I'm hoping my yearly roundup would be enough reminder that 2018 was a difficult year, but definitely still a good one.
When I was trying to write this post earlier this year, I had the sudden motivation to unearth the boxes under my bed. It was embarrassing to read my old diary entries. However, it was also enlightening to see how much I have grown but also how little I have changed. I still have ugly handwriting, and I still like KPOP. I still have too many feelings, and I still resort to writing to express my thoughts and emotions.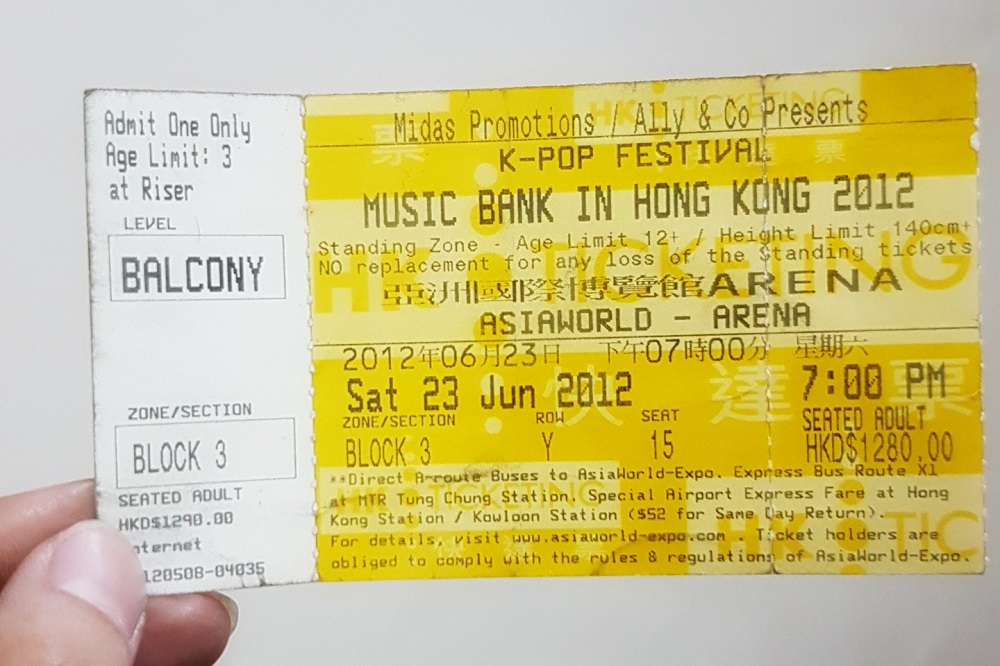 Music Bank in HongKong
During my unboxing of old trinkets, I also saw the ticket for my first KPOP concert.
A couple of years ago, I went to my first KPOP concert and it remains to be my favorite one. I remember people stopping me from doing it, because I was only 22, had no savings, and it was abroad. But I didn't let anyone stop me. It was my first trip out of the country without my family, and I'd be lying if I say I wasn't scared. However, I knew it's what I wanted and a chance like it would rarely happen again. (Six years later, it still hadn't.)
Looking back, I'm glad I made that choice. I'd do it again in a heartbeat. I sometimes ask myself if it's something that I can do at this moment, and I can only answer with difficulty, that probably not anymore. Maybe I could, but I'd have to weigh all my options and expenses first and probably not in the same impulsive manner. After all, I have more responsibilities now.
People say that we should work hard and save hard while we are young and able, and luxuries like this one is just a waste of money, time, and energy. It was the same thing back when I traveled a lot. People kept questioning my travels, and I know a lot of people seem to think that I was wasting my money for spending too much on traveling when I haven't proven and established anything yet. But you know, I only regret the moments I hesitated and didn't go for what I want. Not once did I regret spending money on traveling or my hobbies.
There's a backward notion that you should only enjoy life when you're older and financially secure. But do you really have to wait till you're in retirement to experience life and do things for the first time? If you have the means to do it, then why shouldn't you?
In 2018, my love for KPOP was reignited after two years of hiatus, and it was probably one of my best decisions last year. Being a KPOP fan became a bright spot in a year full of heavy sighs and frustrations. It was a happy relief in between stressful meetings and even more stressful days.
Constantly listening to KPOP was a great reminder that there are people who fearlessly chased after their dreams. Just when they were about to give up, a line was thrown their way and they were given an experience of a lifetime. In a way, I wanted to help them fulfill their dreams, thus, the concert tickets and album purchases. And in return, they definitely help me find and fulfill mine.
It may seem silly that I spend my hard-earned money on concert tickets, albums, and merch, but if it brings me joy and motivates me to do better at whatever I do, then why regret it? I already spent more than a year thinking I don't have the right to treat myself and feeling guilty for doing things that go against the norm. I refuse to continue doing so.
I deserve to be happy. I deserve to do the things that can make me happy.
Now that I'm 28 and held down by responsibilities, I'll tell anyone who's young and free to go after what their heart desires. If you have the chance, the means, and the privilege to do it, give it a shot. I did and I didn't regret it one bit.
It may seem like 2018 was such a bleak year for me, but a lot of amazing things also happened! My sister getting married, Alex and I celebrating eight happy years together, finally having the courage to leave my comfort zone, having the courage to speak in front of people, watching tons of concerts, and getting promoted!
I actually did a lot of growing up last year.
I finally moved.
After living in a room with no windows for 7 years, I decided to move to a condo unit with strangers who eventually became friends. I think the change in environment of where I live had a positive impact on me. So this is how it feels like to live with people I actually like and talk to.
My old dorm room was horrible, but it was comfortable and it offered me shelter. I was too lazy to move, and I wanted to avoid the hassle of packing up everything and adjusting to a new environment. But I knew it was holding me back, and I'm just glad that I let people convince me to move.
I'm grateful for newfound friends and for a new place I can call home. My priorities won't allow me to afford a room of my own, but what I have right now is more than enough.
I hit a new milestone in my career.
After stepping up and deciding on what I want, it was pretty amazing how things started falling in place. I learned so much this year in and out of the office, and I finally stepped out of my comfort zone. There are still so many things I want to do, and 2019 is opening up to be another year of growth and opportunities.
One of my dreams is to teach and train people, but I ended up developing a debilitating stage fright back in high school that carried on to my college years. A decade later, I think I'm finally getting over it. This year, I volunteered for one of our office initiatives to go to communities and teach digital marketing. I also joined True Ideas, where I spoke in front of my officemates to talk about, well, an idea. It was the most embarrassing moment of my life in Truelogic, but I had so much fun. There are things I want to do that's related to this, and I'm praying for the courage to accomplish it this year.
I still want to write, and I'm grateful for the opportunities given to me to pursue it. But this year, I'm working on creating more chances for me to do the kind of writing I want and enjoy.
2018 was my testament that so many things can happen if only we step out of our comfort zones.
I found my light.
It's hard to believe that there's a time when I started to doubt everything and question everything I'm doing. I had a moment of immobility, when I thought that nothing I do matters anyway. At one point, I even thought that I no longer had dreams because I didn't think I deserve one, which lead me to being demotivated, depressed, and uninspired.
It was a sad place to be, and I realized that having no dreams was one of the worst things that could happen to anyone. We all deserve to have a dream and to hold on it. Thankfully, I snapped out of it and started dreaming and moving again. I never want to go back to that place.
I admit I'm not very headstrong. Maybe it's because I was pampered and sheltered growing up that the littlest difficulties can stress me out. But I'd like to think that the ups and downs I faced the past few years shaped me into a stronger and better person.
This year I'm thankful for parents who always believe in what I can do and sincerely pray and root for my happiness. I'm thankful for having a sister who's a source of strength and joy, and a constant reminder of everything good in life. I'm thankful for Alex, for having him in my life, for never giving up, for always being there, for having the patience to handle my quirks, for always turning a bad day into a really good one. I'm thankful for friends and officemates who push me to be better and for accepting me, corny jokes and all.
I'm thankful for a God who didn't give up on me, for a God who waited and is still waiting. I'm grateful because despite all the misfortunes and challenges life has thrown my way, I know that I'm still one of the lucky ones.
This year I found my light. And when I get distracted, distraught, depressed, or demotivated, I will turn to this light and I know I won't be lost.
Adulting can feel suffocating at times. There are so much expectations, and it often feels like the world expect you to be mature and serious every hour of everyday. But I never want to not be silly. And I refuse to listen to anyone who will try and stop me.
Underneath all the responsibilities and stress of adult life, it's easy to forget the person that we used to be. And in our desperate attempt to stay afloat, we forget that there's a person that we want to be.
Last year, I hoped for things to be better, and it did. I didn't achieve all my goals for 2018, but I'm in a much better place than last year. And isn't that enough measure of how well the year went?
2018 was the year that I remembered my roots and my dreams, and the year that I have decided and realized what kind of person I want to be. They are two completely different persons, and I'm still trying to figure out how to merge them together. But I am getting there. It's difficult, but I will get there.
So far, 2019 is shaping up to be a pretty good year, and I'm happy to report that I'm living out my birthday wish. For 2019, I'm still hoping to never lose the feeling that I am young and capable enough to try and do whatever I wish to do. And when it's difficult to believe that I can and I will, I hope that my light will guide me.
Like always, I wish the same for you, my dear reader.
Kim Na-Young's "Becoming an Adult"