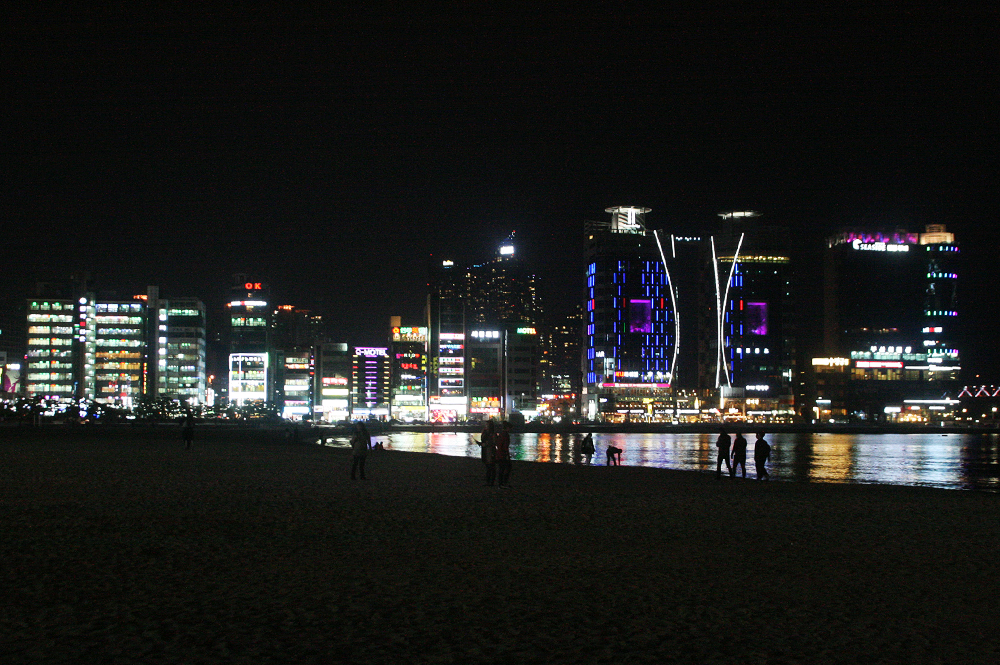 When I think back on our travel to Korea, I always fondly remember our night at Gwangalli Beach.
It was the last destination for a very tiring day. After being disappointed that we failed to arrive at our previous itinerary stop before closing time, we were desperately hoping that the beach wouldn't disappoint. There are tons of beaches in Busan, and we decided to head to this one first.
Despite lacking sleep and energy, I can't help but think it's definitely one of our best nights in Korea. We didn't really do anything in Gwangalli Beach, we just sat there and talked and ate and laughed and sang our hearts out. I guess we're the group of friends who just can't keep quiet when we're together. We're actually a bunch of introverts, but we bring out the extroverts in each other. That's probably the sweetest thing I can say about my friends, heh.
There were no stunning scenery nor were there attractions. We couldn't even take decent photos since it was too dark out. Yet, I only have warm and happy memories when I remember that night. This probably sounds so sappy, but it was indeed such a good memory. [Read more…]