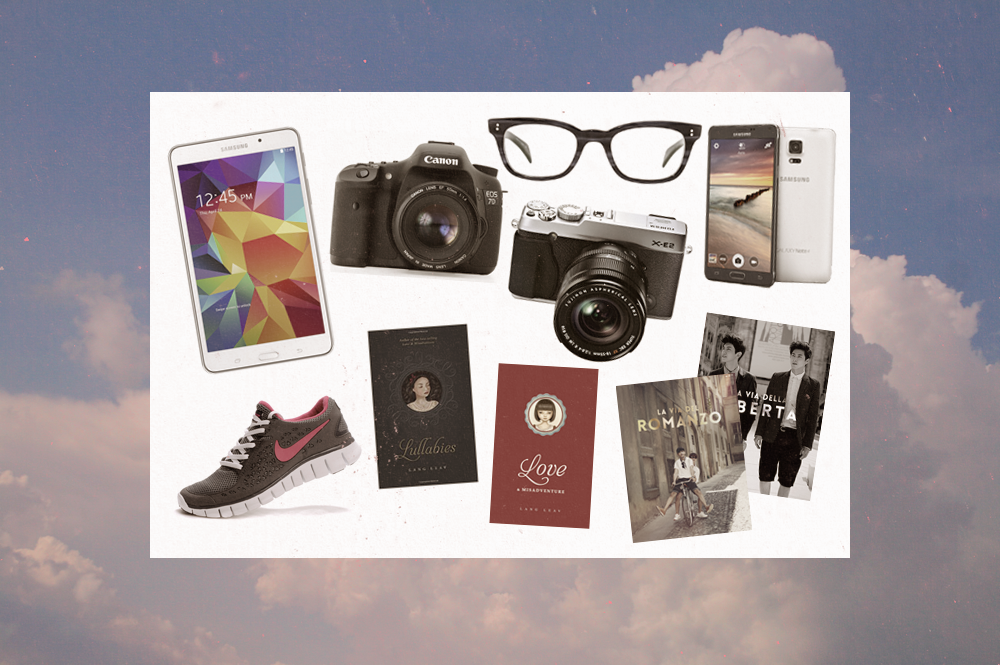 This might be the shortest wishlist I will ever write, but it doesn't mean it's the cheapest!
I came up with a timeline of my upcoming expenses in 2015. Basically, I have plotted out when I'd buy everything on this list. Just thinking about it made me wonder if I was thinking sane. At this point, I'm starting to think I won't be able to afford anything on this list. But hey, there's nothing wrong with hoping/planning, right?
Financially, 2014 has been incredibly difficult (what year wasn't?!).  Maybe it comes with age, maybe because I really don't know how to handle my money. But money comes as quickly as it goes. One minute it's the start of 2014 and I'm figuring out how to save more, the next it's the end of 2014 and I'm struggling more than ever. Then again, I've always been an impulsive buyer.
On a more positive note, I've crossed out quite a lot from my birthday wishlist! Oh, so that's where my money went!
1. Samsung Galaxy Tab 4
Judging by the size of the photo, you know that this one's on top of my list. I've wanted a tab for the longest time so I can read my manga and watch my kdramas on a bigger screen anywhere, anytime.
2. Canon 7D or Fujifilm E-X2
The Fujifilm camera was on my previous list, too. Sadly, it's too expensive that I have to save up for it. I want this camera since it's compact, which can be an advantage when traveling. However, the Canon user in me just finds the Canon 7D particularly amazing. The two camera are within the same ranged (see: too expensive!!!). If my Canon 600D dies on me earlier than anticipated (it's broken in so many places!), then I'd probably settle for a Canon 700D, which is a fraction of the price of the 7D and E-X2 but still pretty good.
3. New frames
Badly need one! The one I wear everyday is too loose already.
4. Samsung Galaxy Note 4
My contract with Globe has ended, and there's an ugly crack on my Note 2's screen. I considered going for a Sony Xperia Z3, but I just love Samsung's camera and functionality.
5. Running shoes
I don't really care what brand. Be it Nike, Adidas, or New Balance, I'll go for it. It all depends on which one goes on sale first. I need to get back to running!
6. Lang Leav's Love & Misadventure and Lullabies
Or I can just borrow. Other books in my wishlist are Robert Galbraith's The Silkworm and Rainbow Rowell's Landline.
7. TVXQ's Ti Amo photobook
"Itigil mo na 'yang Dong Bang na yan!" – My sister
Sorry, but I can't. I still want a DVD of their Time, Tone and Tree tours, which I sadly couldn't find in my last trip to Korea.
Woohoo! I already placed my order. I can't wait to get my hands on the journal when my package arrives on December 2!
I'm not really expecting anyone to give these to me as a gift. I guess I just have to work harder and spend less on unnecessary stuff such as face mask.
Also, I'm trying to save for a solo month-long vacation in Korea that my mother still don't know about and probably won't let me. I have planned it all in my head. I just wish I'll make it come true somehow.
Till my next wishlist, everyone!