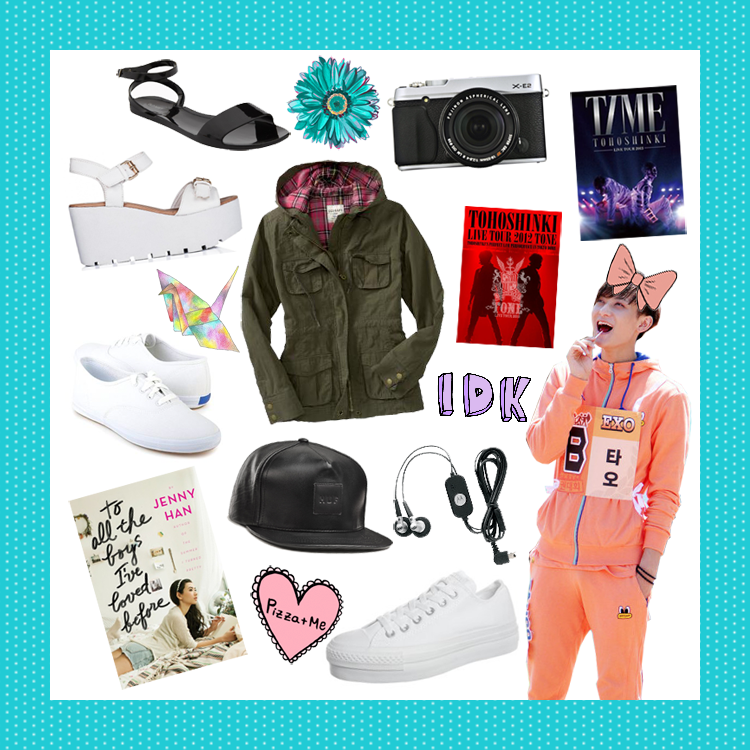 This is the first time in years that I didn't post a birthday wishlist before my birthday. I know, such a shocker! Good thing it's still my birthday so I'm totes allowed to still post a wishlist even though I should be working on other things such as my Seoul backlog. Anyway.
I'm not sure what happened that I'm suddenly interested in anything white. I guess it just looks clean and looks great with everything. Or maybe I spend too much time on Tumblr style blogs. When I was a bit younger and had more sense (yes, it works backwards for me!), I don't wear anything white. I loathed my all-white high school uniform and never considered going to a university that will require me to wear a white uniform. Pretty much the only reason my mother couldn't convince me to take up Nursing, hehe. I'm messy, disorganized, burara.  I recently bought a white leather backpack that has now turned creamy. Wearing anything white is a no-no. But it's so pretty I can't help but want to.
I think the only reason I put the other items on my wishlist is so that the photo above won't look too plain. Ahem. Off with the list!
Jelly sandals because the flood rainy season is here
Tohoshinki's Time and Tone concert DVDs because I failed to find a CD store in my trip to Seoul last month
Fujifilm X-E2 that you'll probably see again in my wishlist next year : (
A white platform sandals because I small
A plain white platform Converse sneakers because I small
A white Keds sneakers because I love love love my black pair
A green parka because ya'know, Philippines is so wet lately
A black leather snapback because I'm a poser
Jenny Han's To All the Boys I've Loved Before
A tablet or an iPad for ebooks! (not pictured)
A pair of trusty earphones (not in-ear!)
Laptop speakers because mine are busted (not pictured)
And a Huang Zitao I can carry in my pocket
I actually have a few more items on my wishlist but I received them already! I'm so happy! : )
Now, I wonder to whom should I send this list. Hee.