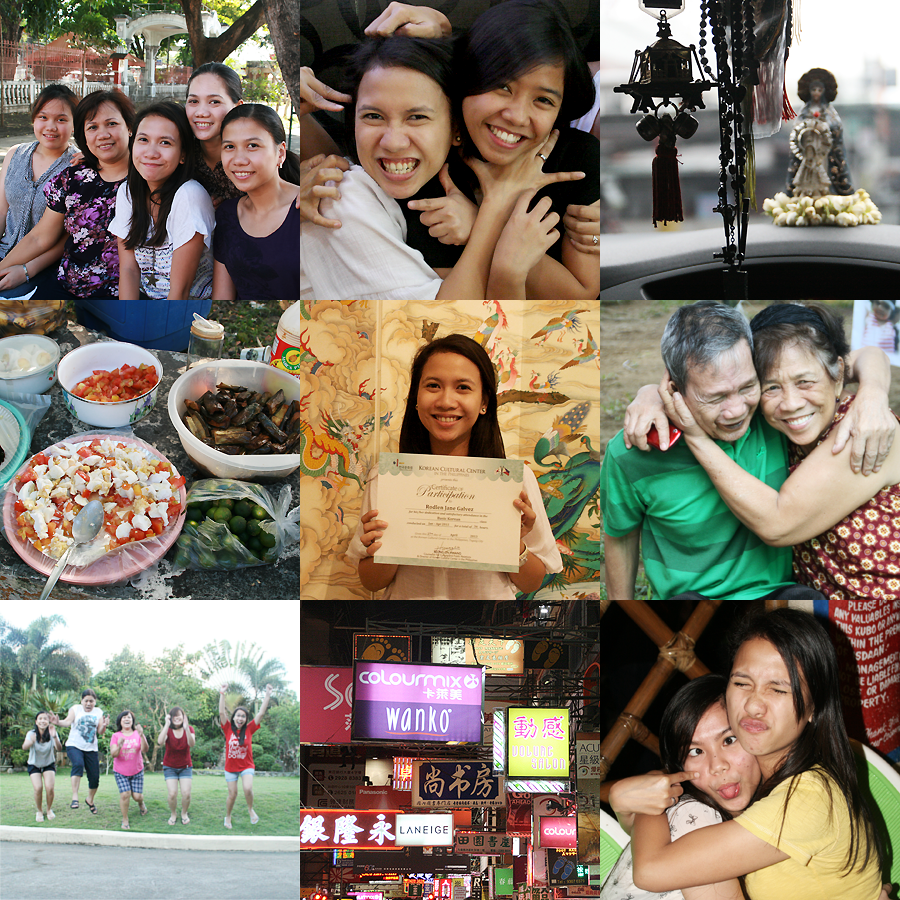 It's sad to end 2013 in such a somber note when the rest of the year had been incredibly great to me.
This year was pretty challenging, because it was the year that I really questioned which direction I want my life to take. Do I want to be a SEO Specialist the rest of my life? Or to be a teacher? Or a writer that I've dreamed of since I was young? Or should I consider being a lawyer since that's everyone but myself seems to want?
It's the last day of the year, and I still have no answer to the question that bugged me from the very first day. There were actually nights when I cried myself to sleep, because I seem to be heading nowhere. Questioning one's worth is not exactly the best feeling there is.
But despite my quarter life crisis, I was still happy. I'm surrounded by the most amazing family ever, and I have great friends, old and new. I have Alex. Even though I had low days, I have people who can immediately cheer me up. And it's sad that I'll end 2013 with one less important person in my life. It's something that hasn't sunk in yet, but hopefully, I'll get there.
I used to wonder how it would feel to mourn while the rest of the world is high on holiday spirits. Now I know. I wish I still don't, but here we are.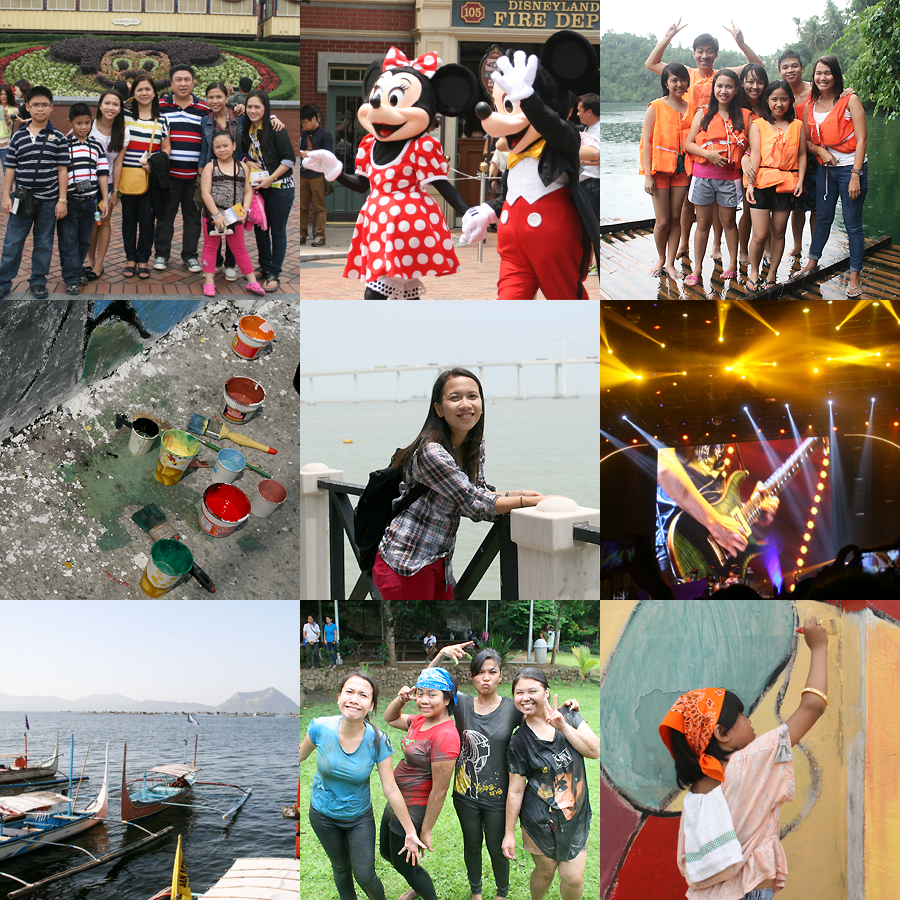 This year taught me to value my family a lot more than I did before. It also made me realize my role as a daughter, a sister, a cousin, etc. and the responsibilities that come with it. I may not be the oldest among us, but it doesn't mean I can't be an ate. I've been called bunso all my life, but this year taught me that being a bunso doesn't mean I should just stand by the sidelines.
This year taught me to be a friend and a girlfriend. Reaching out has always been difficult for me. I don't want to make my being an introvert as an excuse, so this year I really tried to show up. To have a listening ear and open arms to any friend who actually needs me. And even now, I get surprised to know that there are people who actually need someone like me. It's great to let people in my life and to accept that I don't always have to be alone.
I'm not a good person, and my temper often runs short. So I thank the people who put up with me, flaws and all. I thank them because they manage to tolerate my jokes. I say sorry to those who had been on the receiving end of my anger and the horribleness of my teasing.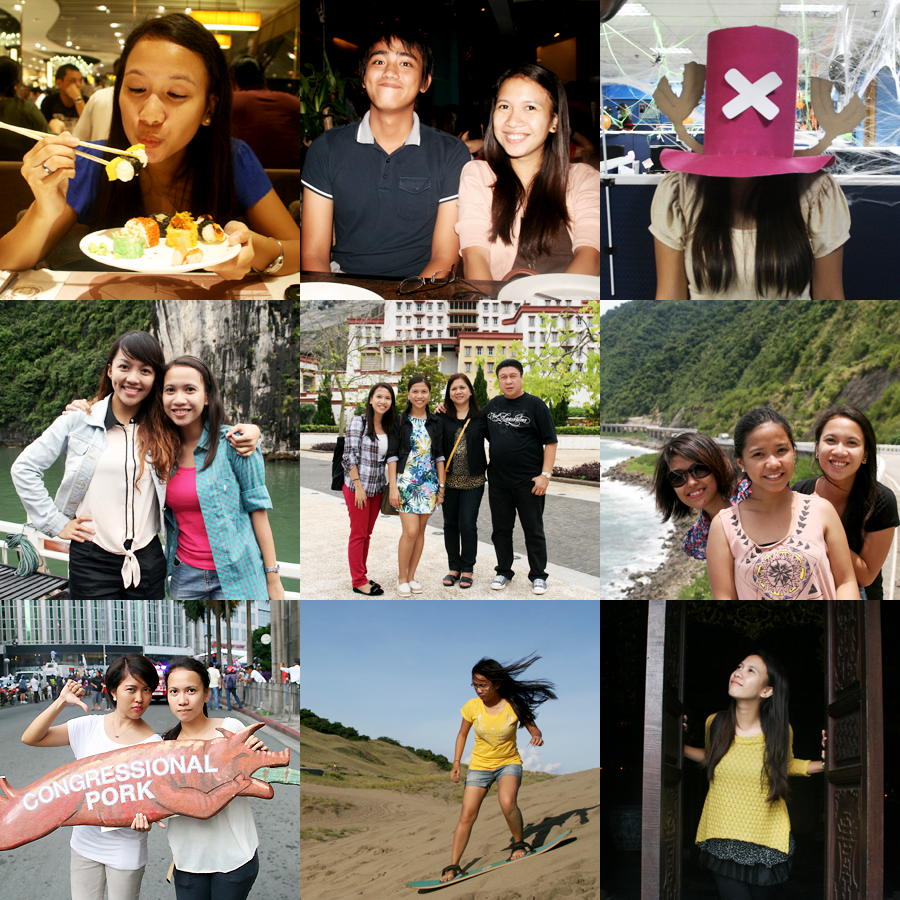 This year I've been to many places and I've done a lot of things. But at the heart of it all, I'm most thankful to the people who've been with me. To the people I've encountered along this roller coaster ride, you've made my 2013 a lot more special.
I'll start my 2014 missing someone. I'll spend the rest of it cherishing every minute. From here on I'll make sure to say I love you more often to the people who matter. Hugs will be easily given away, and touches will be shared.
I'm not exactly sure what I want to do in 2014. There are way too many things that are bugging me, and I doubt I'll have a clear mind by the end of the week. But right now, I just want to be a better person. Life is definitely short, and by next year I just hope that I at least made it better for someone else other than myself.
My new year isn't very happy, so I hope yours is a lot better than mine.