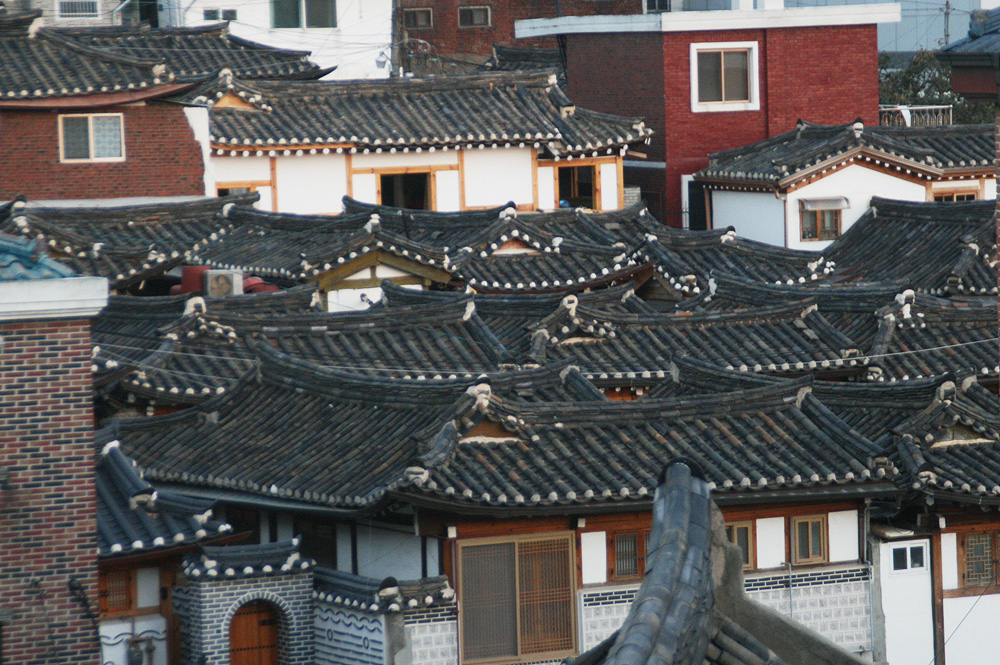 We arrived at Bukchon Hanok Village just when the sun was about to set. Normally, I would freak out because this meant lesser time for strolling and seeing everything. But it bathed everything in yellow light. Hooray for the magic hour! How can you not love it?
We couldn't have picked a better place to visit. It was our last destination before we retire for the day and spend our last hours in Seoul exploring Hongdae–our home away from home for the past six days.
Bukchon Hanok Village is a residential community with traditional Korean houses called Hanok. The government has helped the residents restore and maintain the houses, which is an integral part of Korean culture. Real people live in the houses, and it's the tourists' responsibility to be respectful when strolling the streets. Though there's no strict guidelines, visitors are advised to keep the noise down as much as possible. I've visited the community two years prior, and it has pretty much stayed the same.
We headed straight to the tourist information center to get a map. It's a pretty large, and you can easily get lost navigating the streets and alleys. But we really just ended up wherever our feet would take us. While we were rushing to beat the sunset, we also leisurely moved around to savor everything.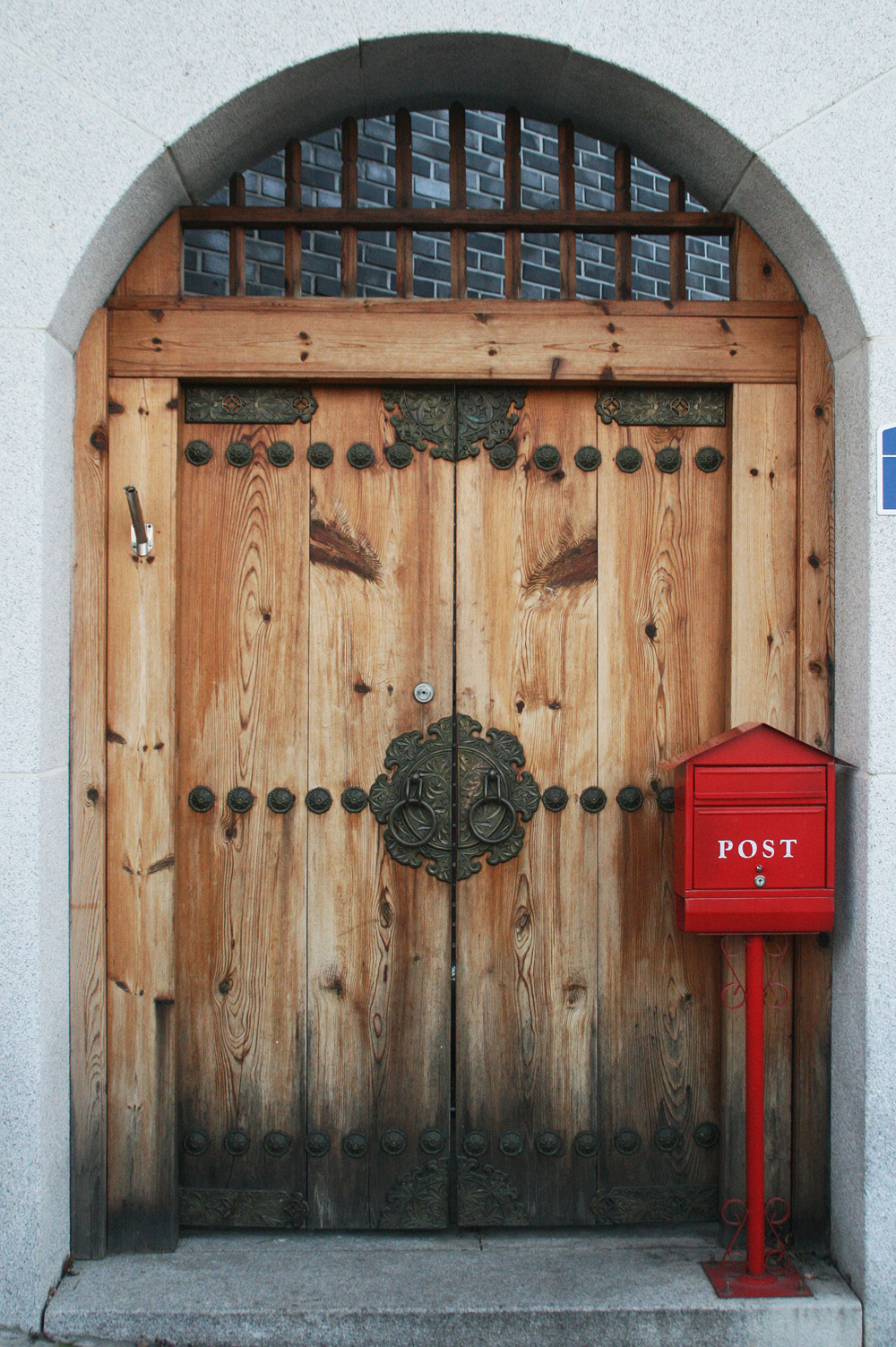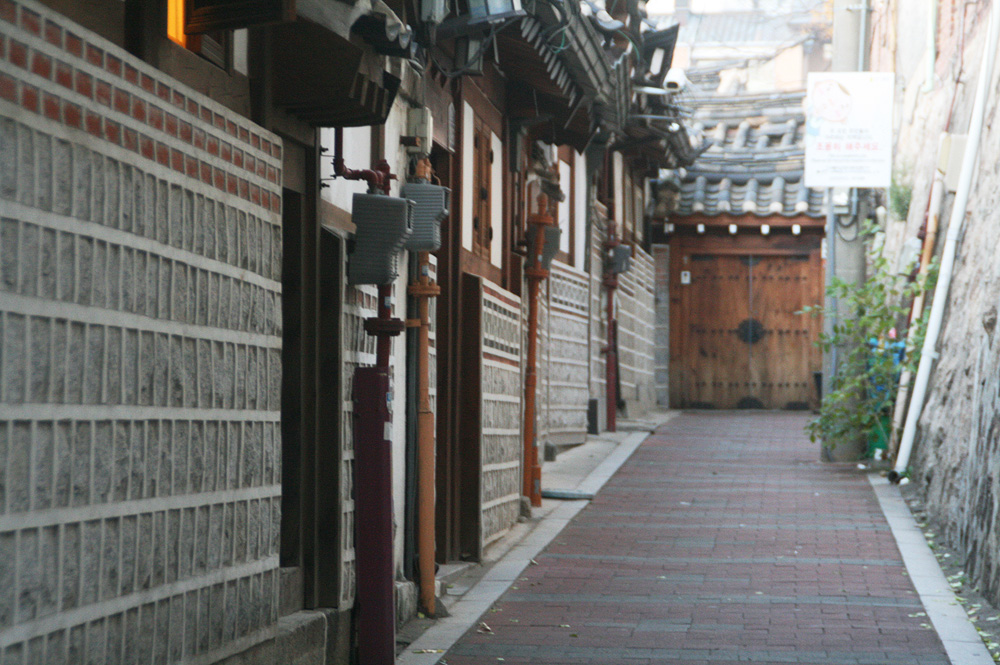 One of the perks of visiting in the afternoon was the apparent emptiness of the streets. Though tourists still abound, most streets and alleyways are empty, as you can see from the photos. This makes for great photos! Few people are blocking your shots, and you have more freedom in observing the intricate doorways and the masterful architecture.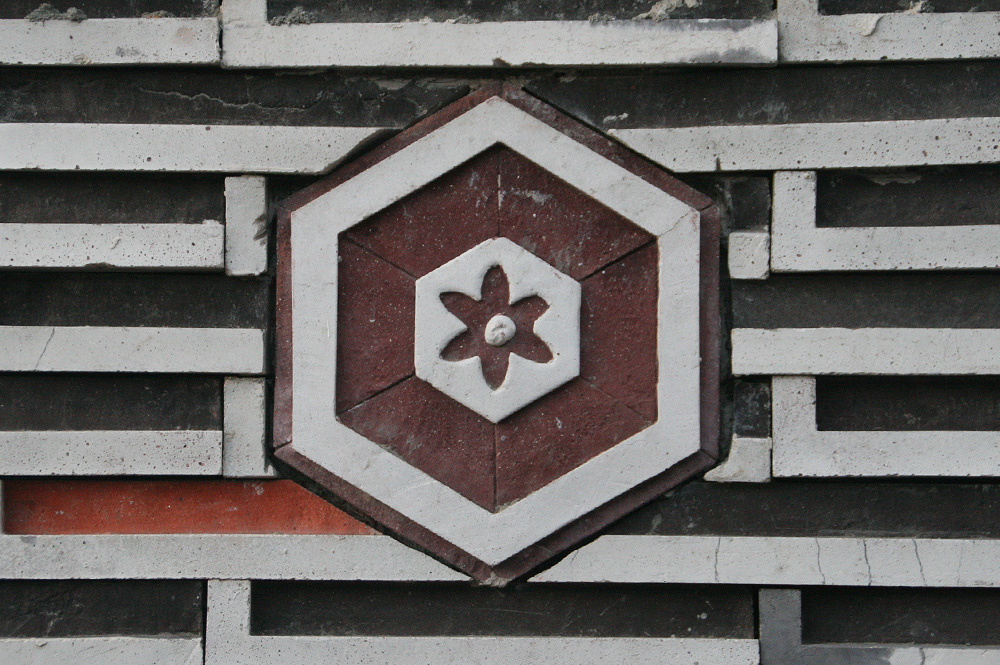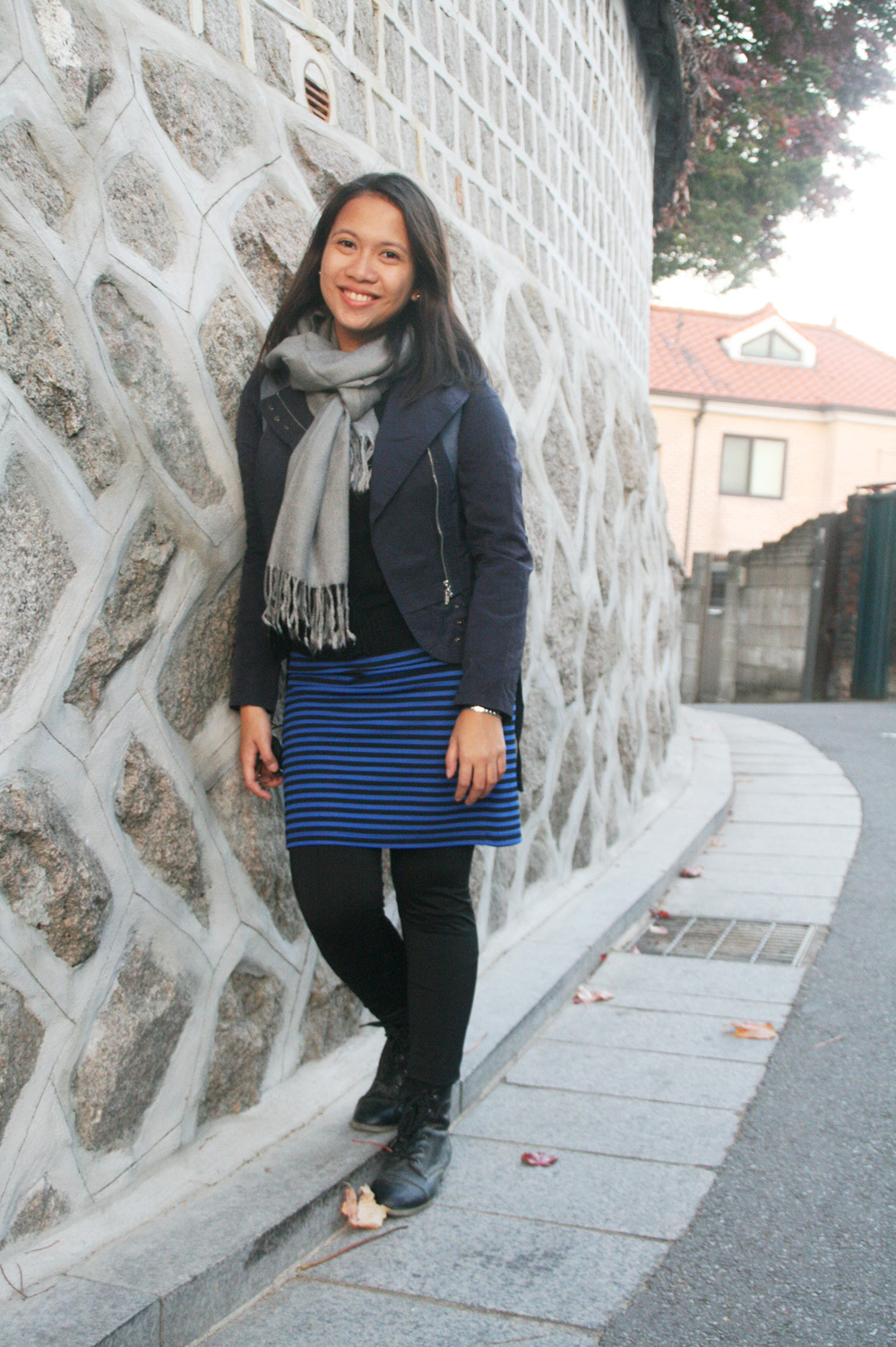 As usual, Jinky and Kimpee moved ahead of us, while Iris and I took everything in pretty slowly. The two had the advantage of seeing more, though, including the flock of students exiting their middle school. You don't understand. It's something a Korean drama and movie fan would love to see! I can't explain it, haha.
I was also glad to see persimmon trees in the backyards of the affluent houses. We ate persimmons for the first time during the trip, and we loved it! Too bad, because I rarely see persimmon in the Philippines.

We saw tourists wearing hanbok, but we couldn't figure out where they're coming from! Bukchon Hanok Village could have been the perfect backdrop for your hanbok pictures. I wish we did more research, so we could have tried it on there instead of renting hanbok at the Insadong Tourist Information Center.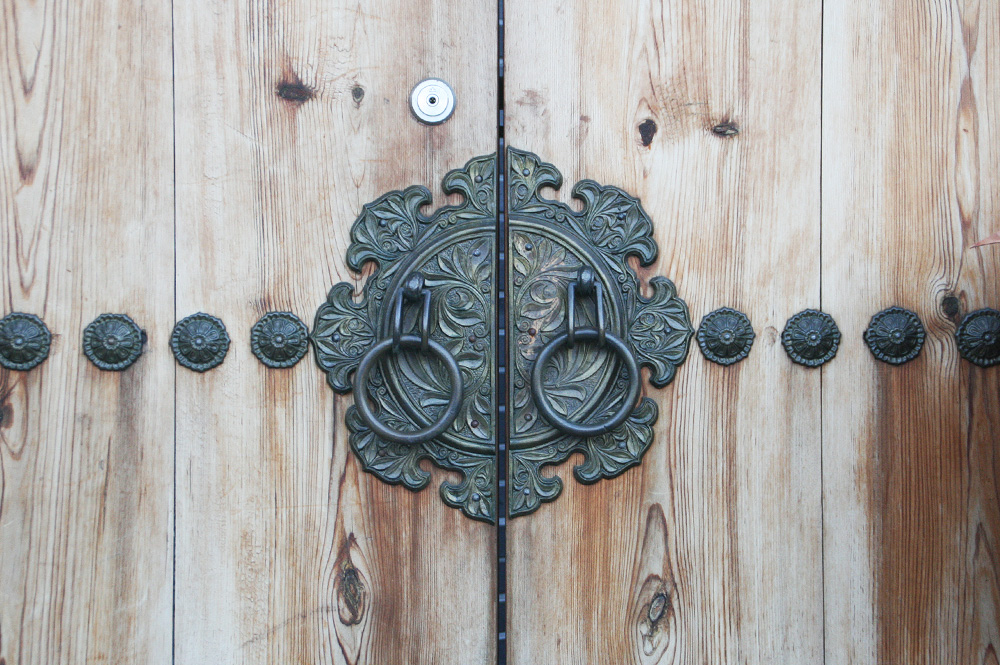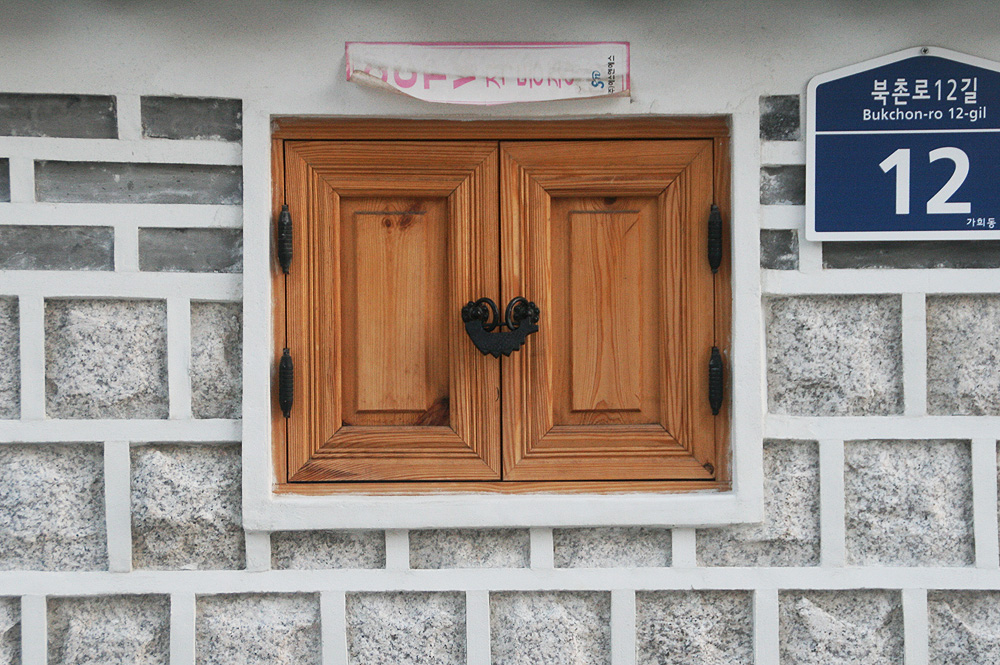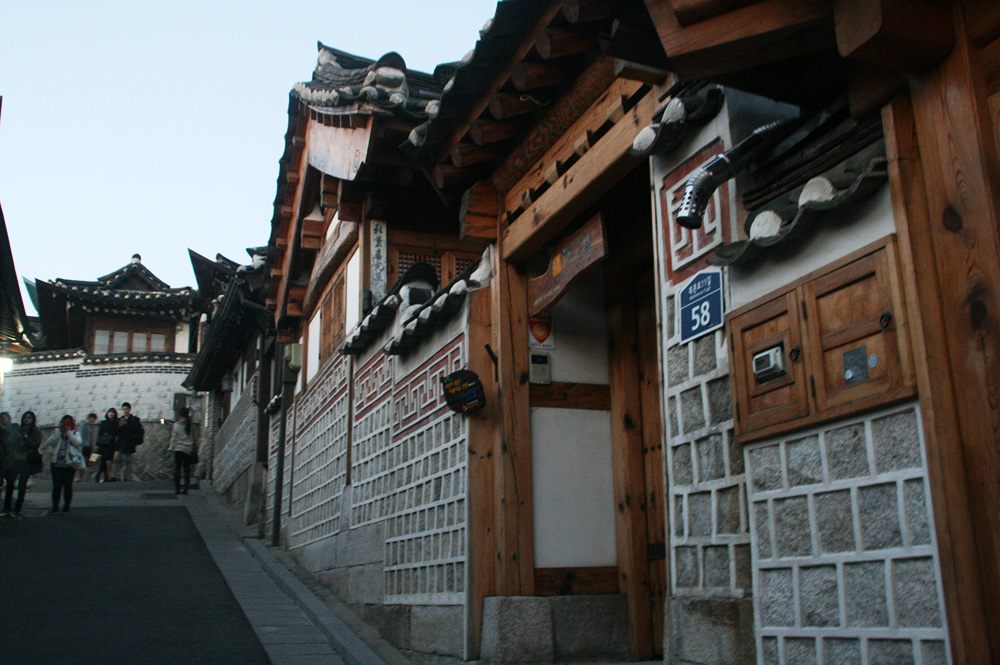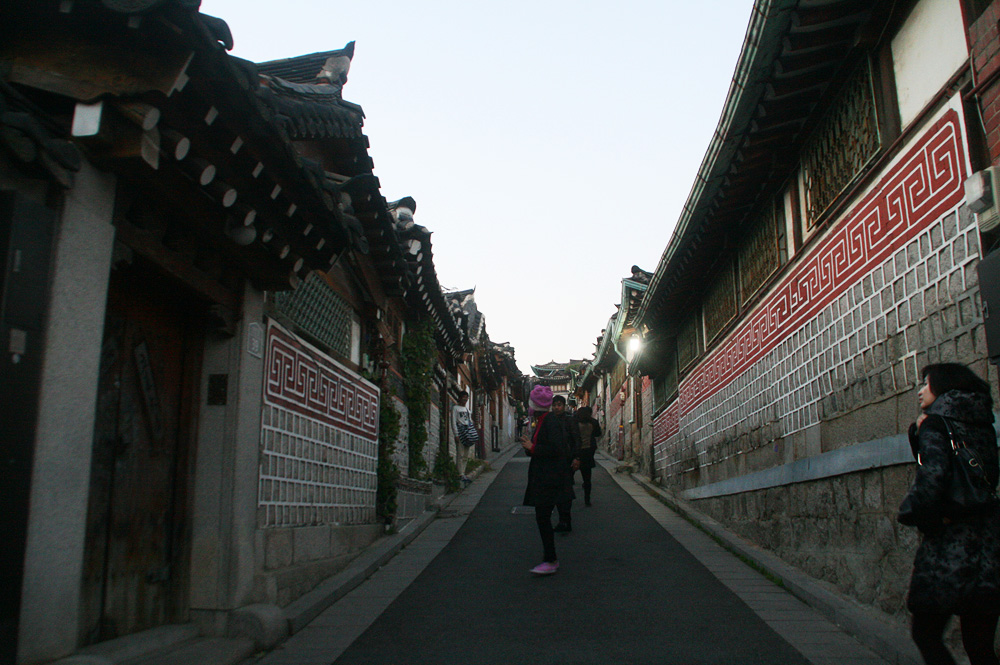 I wonder how everything looked in winter in real life. It looked pretty divine in the photos, so I HAVE TO GO BACK.
Bukchon Hanok Village is often the subject of South Korea post cards. You can just imagine how beautiful it is in person, and I know that I know that neither my photos nor my raves can give justice to the place. And as much as we'd want to see more, it eventually turned dark and we trooped back to Hongdae for some last-minute shopping.
There are days you never want to end, and such is this particular day. It's our last full day in Seoul, and the next afternoon we'd be back in sunny Manila. It has been more than a year since I went to Korea, and even now, I'm still wondering when I'll be back. Hopefully, my plans will turn into a reality, because I'm dying for another visit.
Bukchon Hanok Village (북촌한옥마을)
37, Gyedong-gil, Jongno-gu, Seoul
+82-2-1330
Admission: Free
How to get to Bukchon Hanok Village:
 Take the subway Line 3 and get off at Anguk Station.
Go out of Exit 2. Walk straight for around 300m and you'll eventually reach the village.