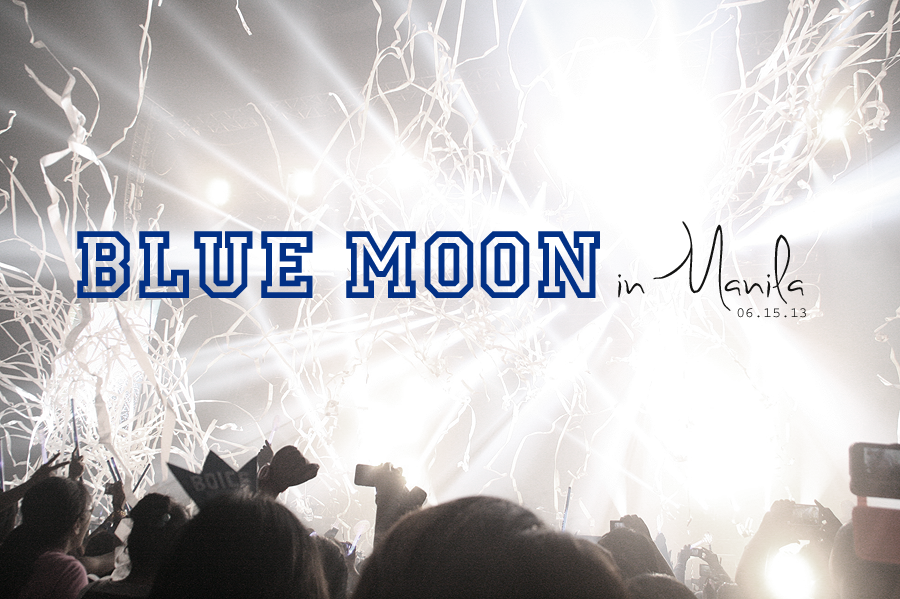 It was a lucky, lucky day when Ate Karen convinced me to watch YongHwa's stint on We Got Married. If not for WGM, I wouldn't have been properly introduced to CNBLUE. After the rather painful thing that happened to the old DBSK, I promised to never love another boyband. Heck, I even laid low from KPOP for awhile. Then there I go spiraling down another KPOP love. CNBLUE brought me back to KPOP, and I can't be happier about that!
All biases aside, Blue Moon is DAEBAK! I seriously can't think of another way to describe the concert. The boys are amazing live. I know they're amazing live, I've witnessed it before. But they're in a completely different element when they perform in a solo concert. It feels like they're not holding back on anything. Maybe it's because they know that the audience is full of Boices already, so they no longer have to think about upholding their image or even about gaining new fans. We're wholly captivated already.
It's such a precious memory to me, especially that Iris and I were moved from lower box to VIP. It upped the excitement and the level of experience by a mile! I just want to bottle up the entire experience and bring it with me wherever I go. And whenever I'm feeling bored with life, I can just re-watch the entire concert without having to miss a single detail! However I didn't take a single video, but it's enough for me to remember everything! The feeling of being there, anyway.