Yes, I am also amazed at my blogging speed. It often takes me a week or more to update but look at me go. Ha!
Our second day in Seoul is probably my favorite. The weather was perfect! I wish everyday we spent in Seoul was like that. I wish the weather in the Philippines was like that. I'm tired of waking up every morning drowning in sweat. Haha. But we can't always get what we want, eh?
Despite our hopes of starting the day early, we still left the hostel at around 10AM. Quite late, I know. We headed first to Bukchon Hanok Village which was only a block away from Insadong. Instead of walking, we rode the taxi  since we learned that it wasn't that expensive anyway. Heh. And besides, we were running quite late. It would take us 20-30 minutes if we'd walk.
We had quite some troubles communicating with the taxi driver, though. He couldn't read English so he couldn't understand what was written on the map. We also probably couldn't pronounce Bukchon right because he couldn't understand us. Heh. But he did understand Insadong so he dropped us there.
Good thing tourist information centers are abundant in Seoul! There's one in almost every tourist destination. They gave us a map around the village and learned that there are actually 8 viewing spots in Bukchon. But since we were running quite late, we decided to only go to 3 spots!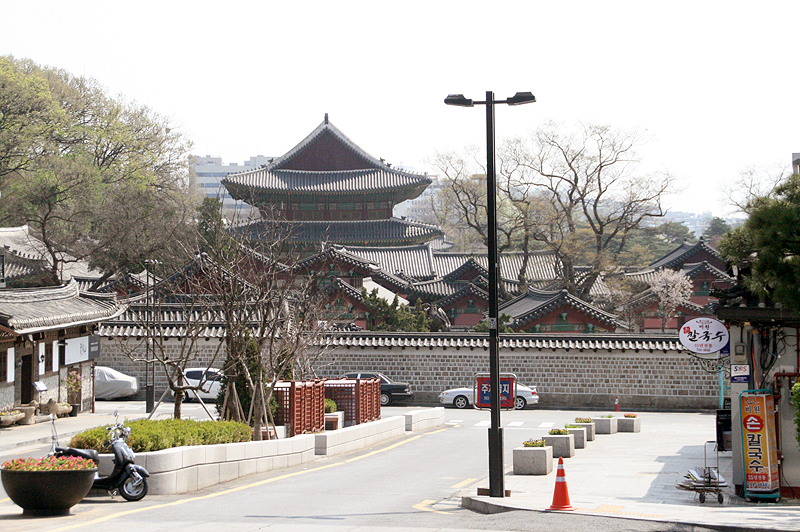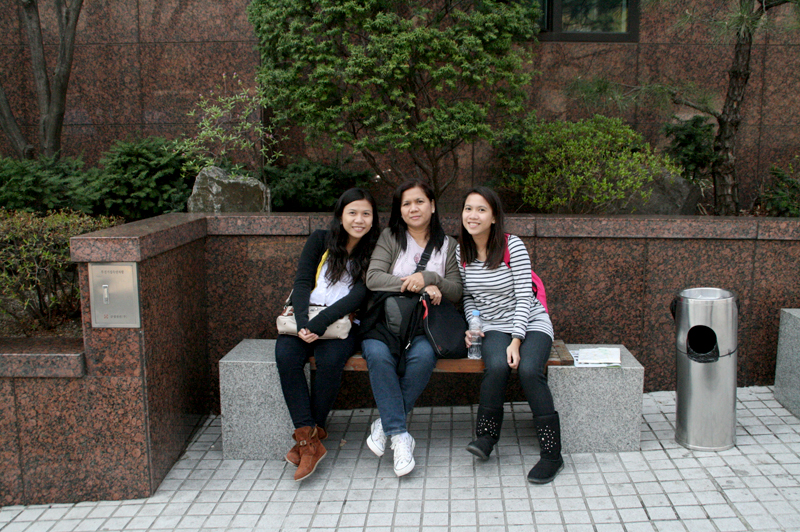 View #1 is Changdeokgung Palace, the one we passed by yesterday! It's just amazing how you can be right in the middle of the city, then this kind of view would surprise you. It's a welcoming site, and I sure hope that the people who see this everyday appreciate it. It's a nice remember of your identity, of where you came from and where you can possibly go.
After View #1, we decided to skip #2 (Ha!) and went to the Bukchon Cultural Center. It's not exactly part of the 8 views but it's on our way so why not. And we indeed made the right decision of visiting the center.
There's a little museum where you can learn more about Bukchon. Hanok is what you call the traditional houses thus, Bukchon Hanok Village. There are about 1,000 hanok houses in the area and only 33 are owned by the government. But still, it's nice to know that the government even help the house owners in preserving the hanok houses. This just shows how the government are hands on when it comes to taking care of their culture. It's amazing that you can really see all their efforts pay off.
Visiting the hanok village is actually one of the best parts of the trip. In my opinion anyway.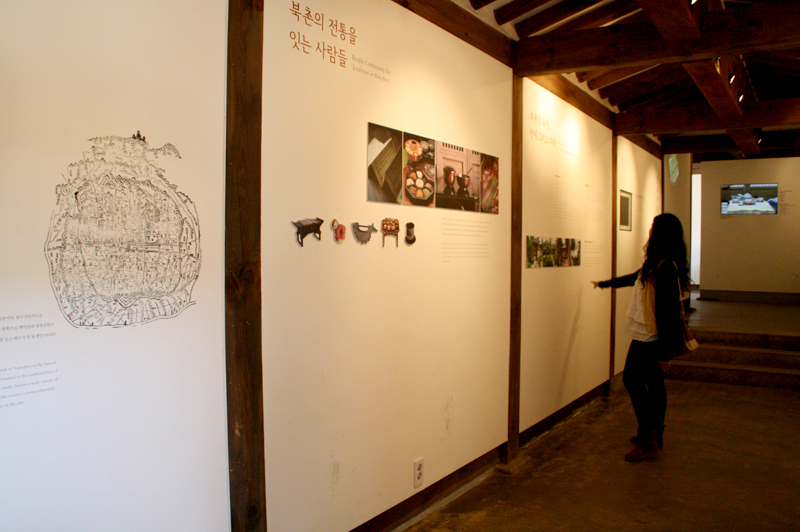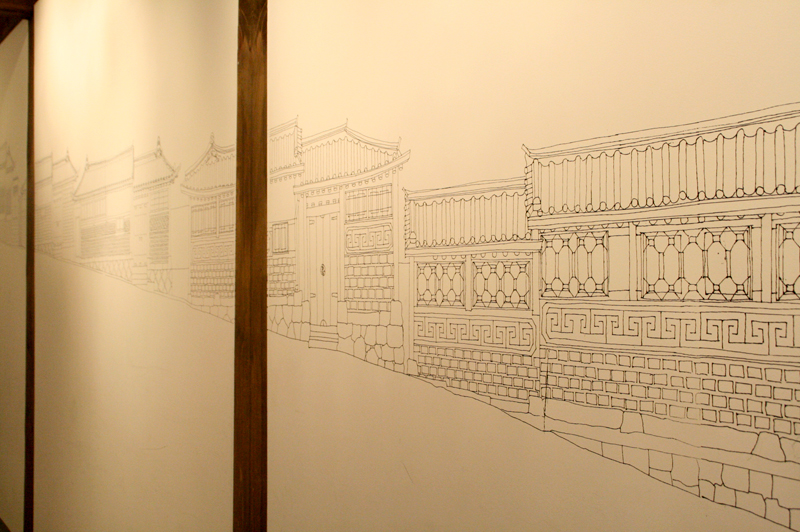 What I love about Seoul #19342: The brochures are amazing. By that time, we've already noticed how they seem to give so much importance to art everywhere! Be it architecture, design or landscaping, you can see how they give importance to art. It's everywhere! It's in every street corner, in every wall and store windows. It didn't came as a surprise to see brochures looking like a work of art. We made sure to take tons of brochures everywhere we go. It's free anyway. Heh.