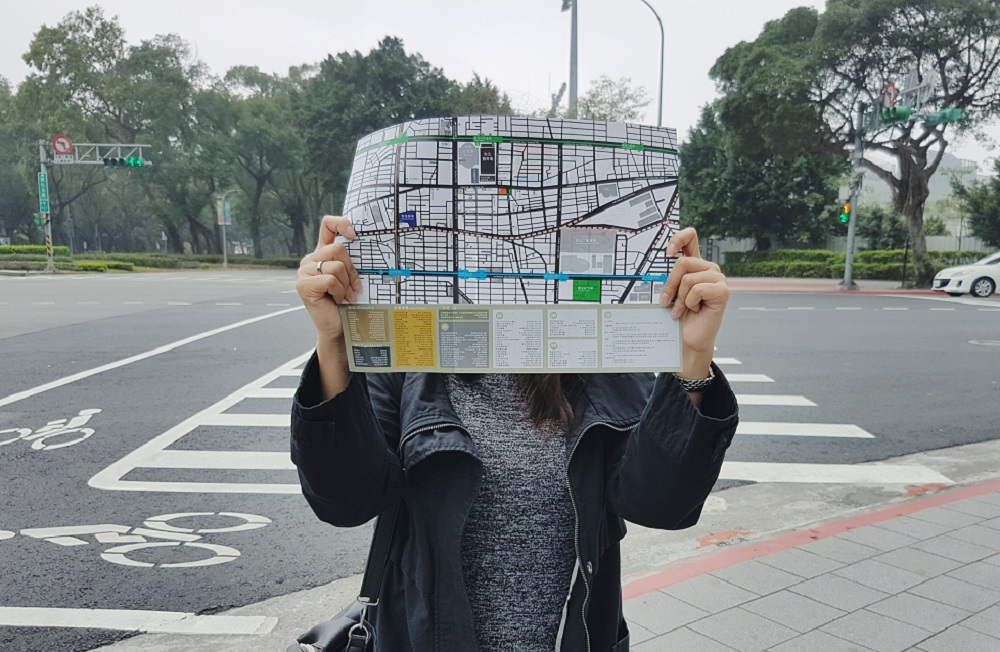 (UPDATE October 18, 2017: Taiwan will be visa free for all Philippine passport holders starting November 1, 2017. So I guess this post is now obsolete. But still, Filipinos can now visit Taiwan more easily.
Why not visit my Taiwan travel itinerary instead? :D)
Back in December, I was itching to travel somewhere cold, foreign, and East Asian, lol. I didn't have enough funds and it was almost Christmas, so I knew applying for a South Korean or Japanese visa would be problematic. When I saw a seat sale to Taipei, I had to book immediately. The next day, I already secured a round trip flight to Taipei for the Chinese New Year weekend with my sister and Marianne.
I had three reasons for wanting to come back to Taiwan. One, I fell in love with the country the first time I visited last winter. Two, the seats are usually on sale. And lastly, I could apply for a Taiwan visa exemption! I had to apply for a visa last time I visited, but now, Taiwan is now visa free for select Filipinos.
Last year they announced that they will waive the tourist visa for Philippine Passport Holders who can meet a certain criteria, such as having a visa issued by certain countries. I was ecstatic because visa fees for Taiwan are not cheap. It also meant I had to skip the process of applying for a visa and organizing all the requirements for it.
As much as going on adventures and conquering challenges are exciting, filing for necessary travel documents is not exactly fun nor exciting. But for my last visit to Taipei, I just applied for a visa exemption online and had a smooth transaction in the immigration in the Philippines and Taiwan.
I love Taiwan and I definitely wish more people will love it as much as I do. To encourage you to give the little country the love it deserves, here's a step-by-step guide an on how you can enter Taiwan visa free.
Who's qualified for a visa-free entry to Taiwan?
For PH passport holders to be eligible for a visa-free entry to Taiwan, they must have any of the following documents issued by Australia, Canada, Japan, Korea, New Zealand, the United Kingdom, the United States, or any of the Schengen countries:
Valid resident visa or permanent resident card,
Valid entry visa, including electronic visa,
Resident or entry visa that has expired less than 10 years prior to the date of entry in Taiwan.
So yes, even though your visa has already expired, as long as it expired within the past 10 years, you're still eligible for the visa exemption in Taiwan.
Aside from the visa from any of the mentioned countries, the following requirements must also be met by PH passport holder:
The applicant must have a passport with at least six months of validity from the date of entry to Taiwan.
The applicant must possess an onward or return airplane or ferry ticket.
The applicant must have never worked in Taiwan as a blue collar worker.
For the full entry requirements, please check out this full list of requirements on Taiwan's Ministry of Foreign Affairs website.
How to apply for a Taiwan visa exemption
Applying for the Taiwan visa exemption takes less than 15 minutes. All you need is your passport and the visa you'll show in the immigration. No need to go to the embassy to apply!
Listed below are the steps on how you can apply for the visa exemption, formally called the Taiwan Travel Authorization Certificate.
1. Go to the online application form.
Website: https://niaspeedy.immigration.gov.tw/nia_southeast/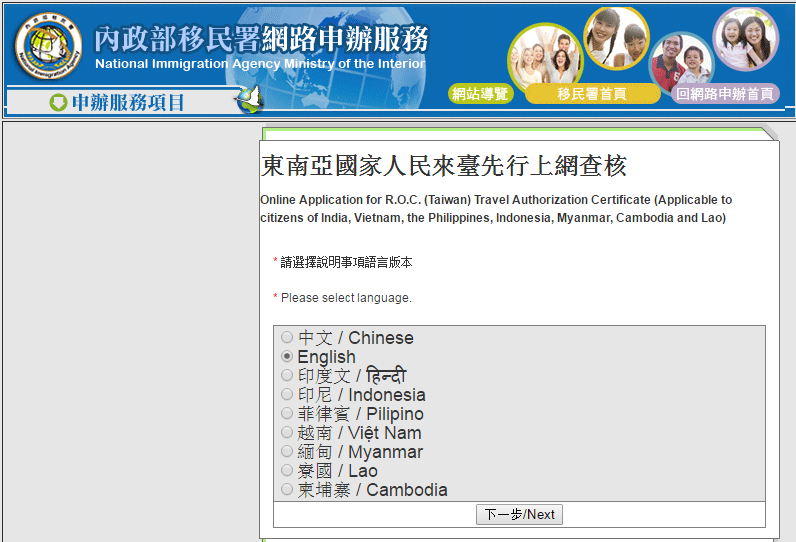 There's only one application form for the passport holders of any nationality eligible for the visa exempt. It's a straightforward form and you can even select the language of your choice. After selecting the language, you'll be lead to the next page.
2. Fill out the all the required fields on the form.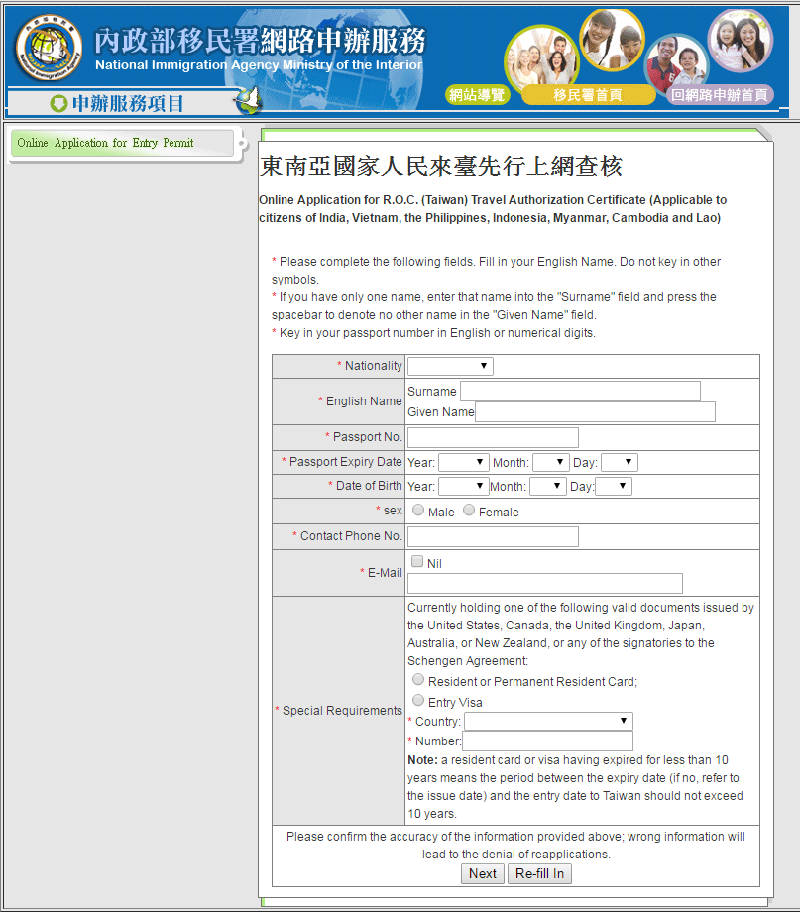 There's only on form to fill and it only asks for the most basic information. Here, you can select from which country you acquired the visa and input the visa number.
I used my South Korea tourist visa, and it took me a long time to figure out which among the numbers stamped on my document was the visa number. I couldn't find the information online saying which among the codes is the visa number. I asked help from friends and found out that it's the number on the upper right corner. I get a little paranoid when I fill out forms like this!
3. Confirm all the required information you provided.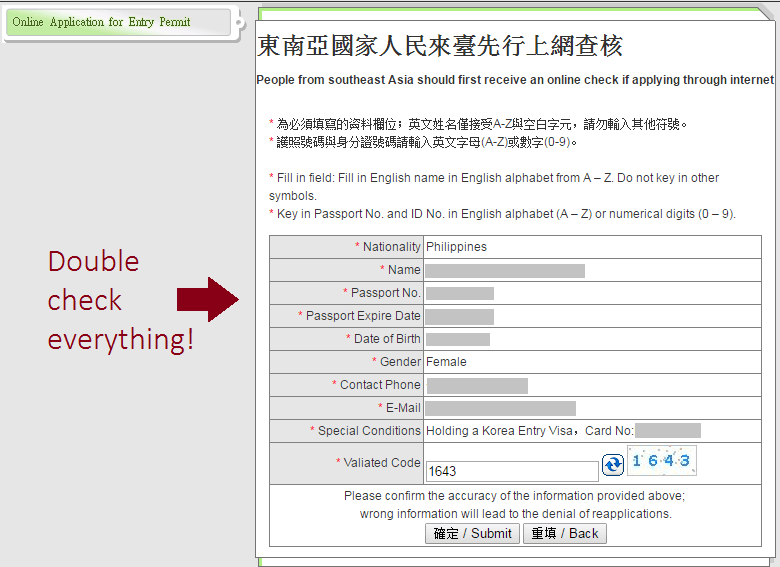 On the next page, you'll be given the chance to review all your information. Double check all the information you provided so you wouldn't need to redo everything.
Don't worry so much about making mistakes, though, because you definitely redo the application if you made an error. Believe me, I tried. I am prone to error whatever form I'm filling out.
4. Aaaaand you're done!
I'm not exactly sure what the message in green means, because I'm from Southeast Asia and I received no online check whatsoever.
All that's left to do is to print out the Travel Authorization Certificate and you're good. Print out multiple copies because you'll be presenting it at the immigration in the Philippines and Taiwan. Though they give it back, it's still better to have extra copies. Make sure to bring the passport bearing your visa!
Here's a sample of the sample of the Travel Authorization Certificate.
Other Taiwan Visa application resources:
For some, it's still necessary to apply for a visa.
Taiwan visa application at the embassy – I wrote a thorough guide on how to apply for a Taiwan visa back in February last year. I also provided some useful tips for getting around Taipei.
E-visa – I haven't tried applying for an E-visa but Marianne said she encountered no difficulties in applying for one. Here's a comprehensive instructions on what you need to do.
Are you ready to visit the land of xiao long bao, bubble tea and gigantic chicken cutlets?