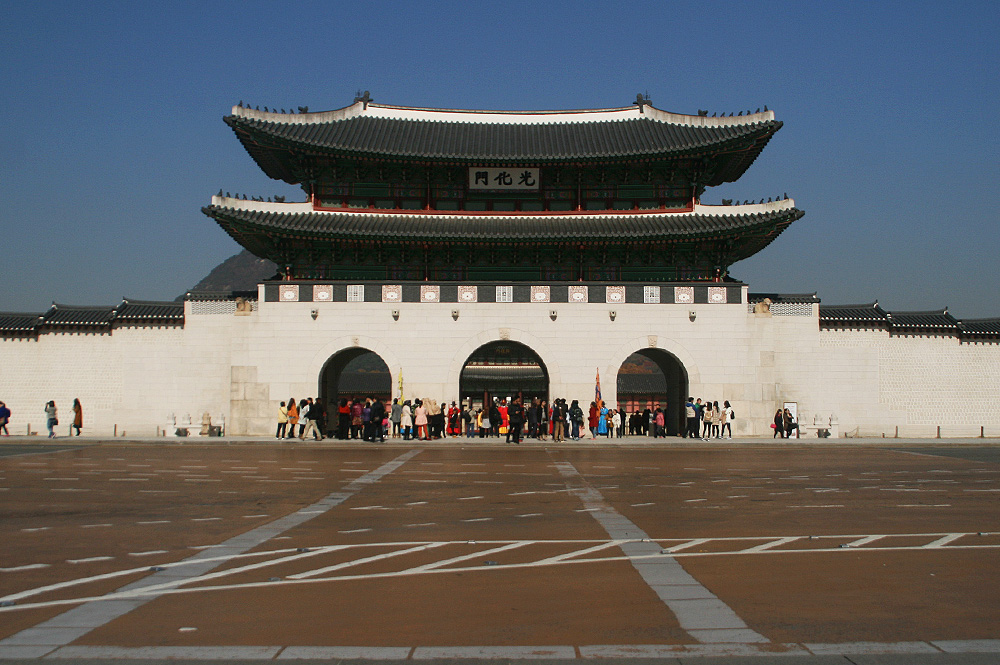 Of all the palaces in South Korea, I wonder if there's one that can be more magical, more golden than Gyeongbokgung Palace.
It was as lovely in spring as it was in autumn, and I couldn't be happier to see it both times. Even though it's probably one of the most congested tourist spots in Seoul, it's definitely worth a visit. Because it's so large, we saw numerous areas in the palace were still empty and quiet. No matter how huge it is, there's a place for everyone to sit down and relax.
We decided to forego Changdokgung and Cheonggyecheon and focus only on Gyeongbokgung. We had limited time, and we realized that visiting all the palaces and temple in Korea would take more than a week. Thankfully, our chosen palace showed all the glory of the season, and we could only wish that the afternoon would last longer. We skipped lunch for this!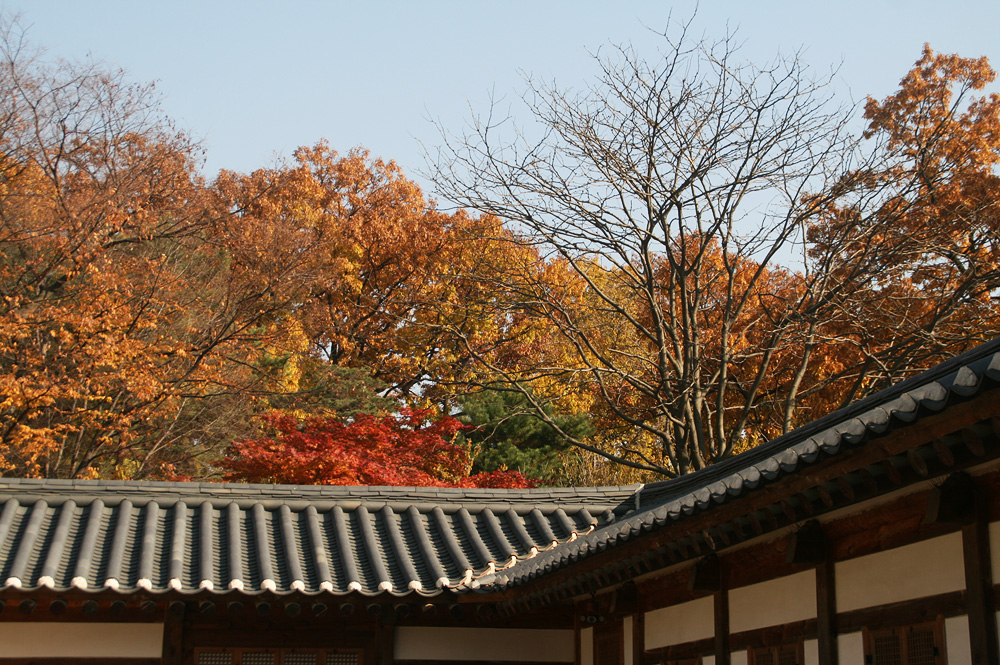 I don't think I could ever get over the clash of red and gold everywhere I looked. While Jinky and Kimpee walked ahead of us, Iris had no choice but to wait for me finishing photographing everything, taking in everything.
In the middle of walking, talking, joking, and taking photos, I stupidly dropped my phone and broke its screen. Instead of being hysterical, I laughed it off with my friends. I had a tearful reunion a few minutes later with Kimpee as he narrated how he broke his camera. It was stupid and ridiculous how we were breaking gadgets and cameras on our last day, but we couldn't mope because it was our last day! (To remind Kimpee of that painful day, here's a photo, haha.)
So instead of sulking, we spent our last days leisurely breathing in the sun, the sights, and the sound of our laughter.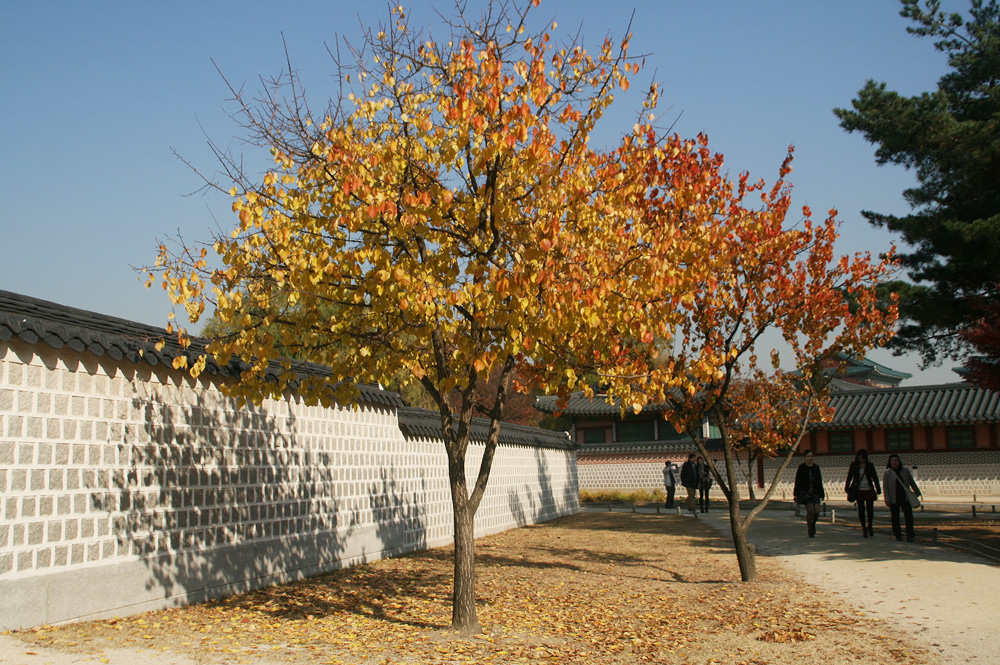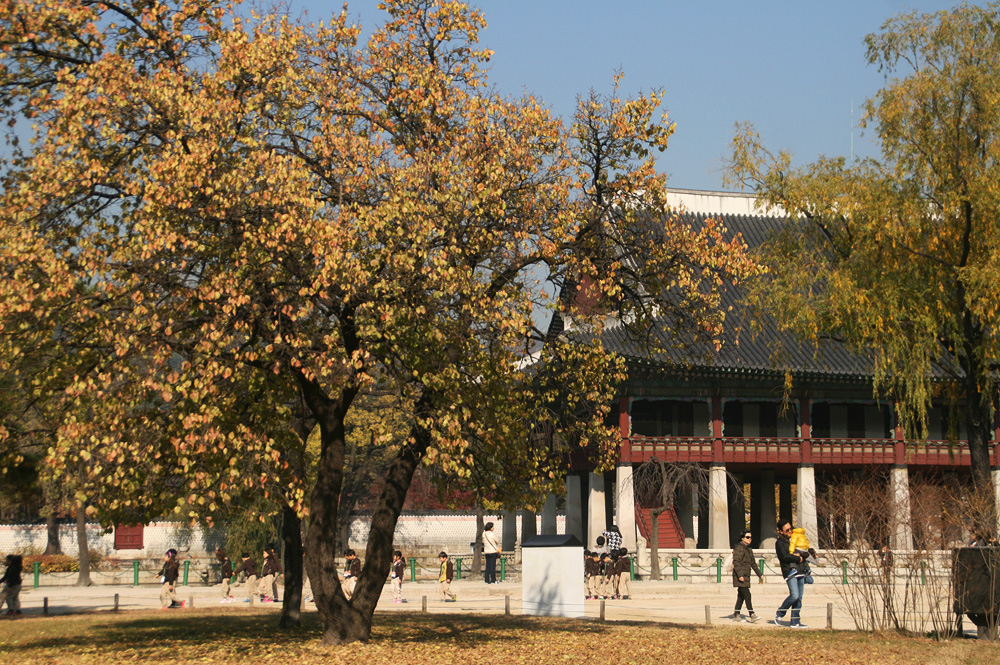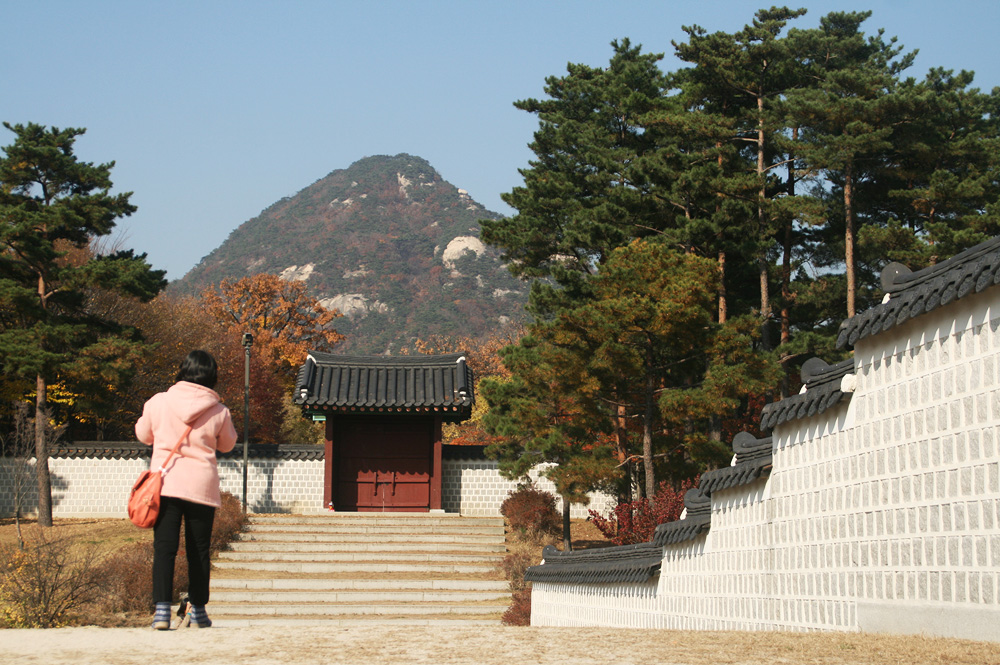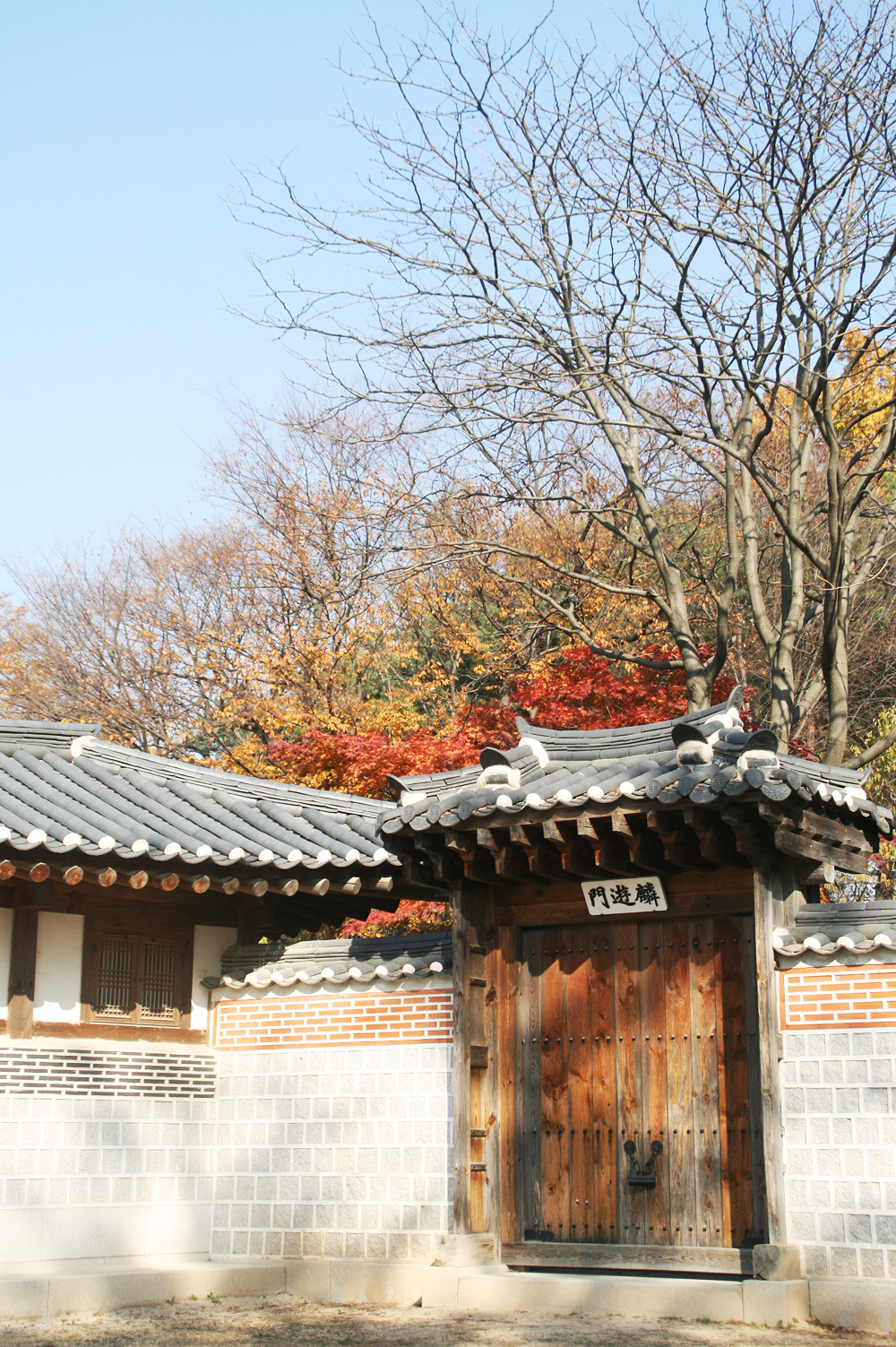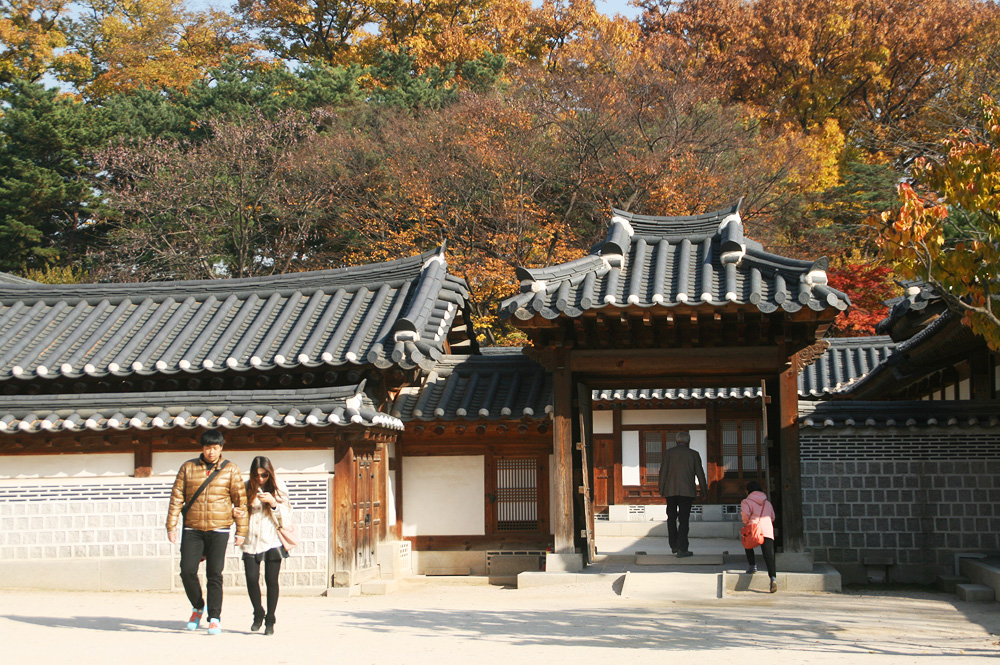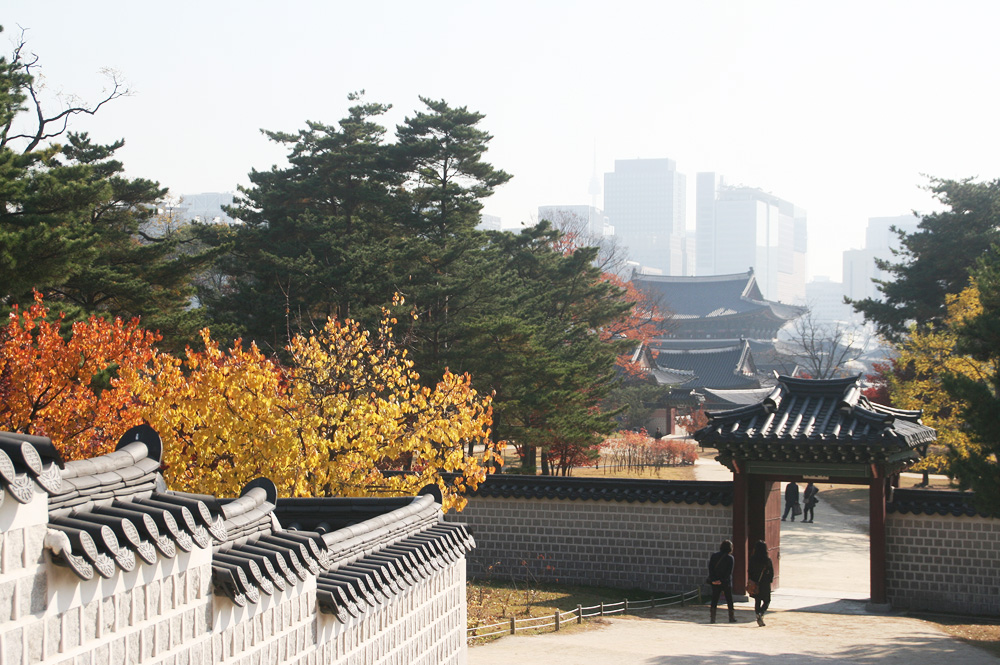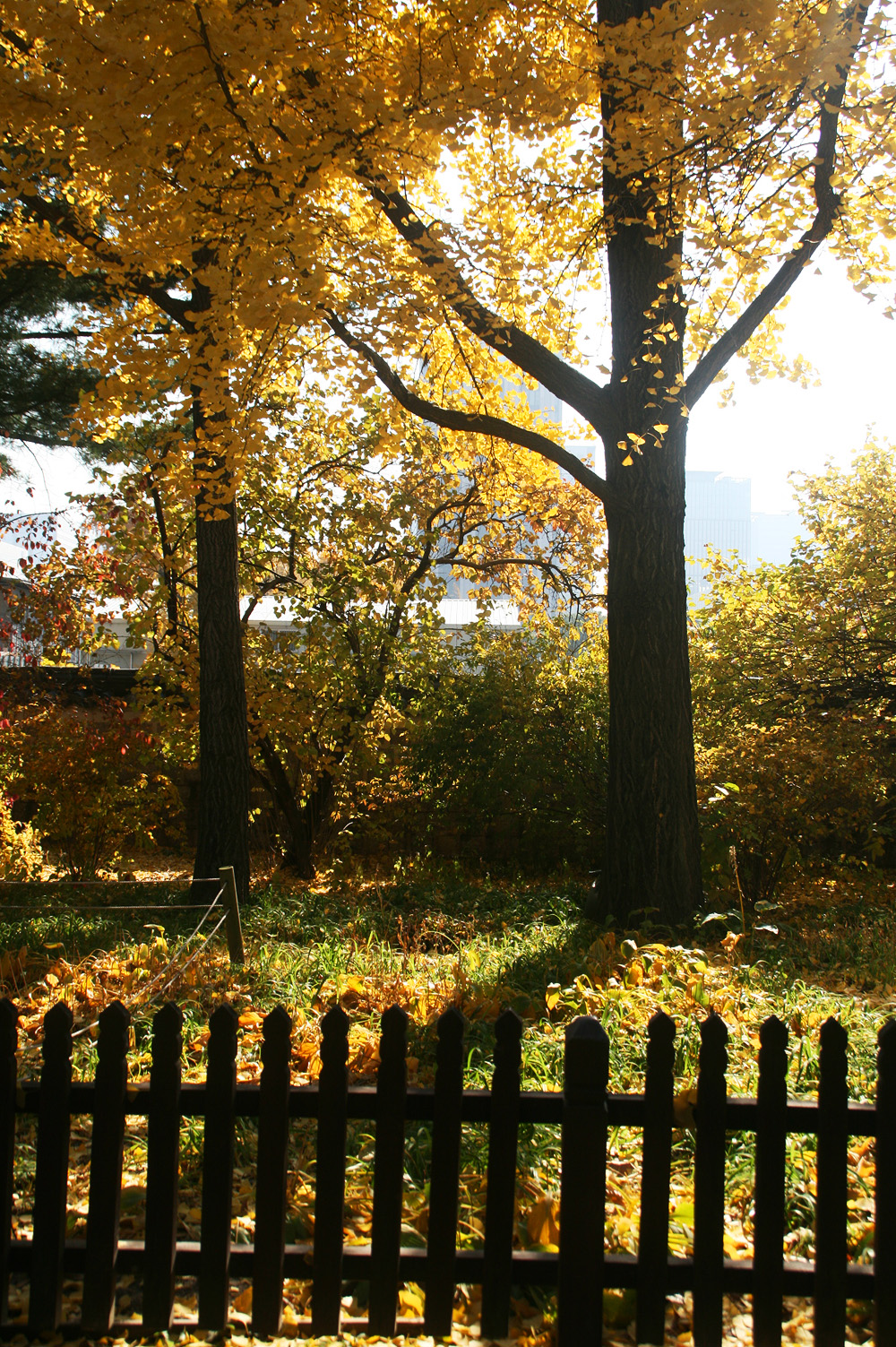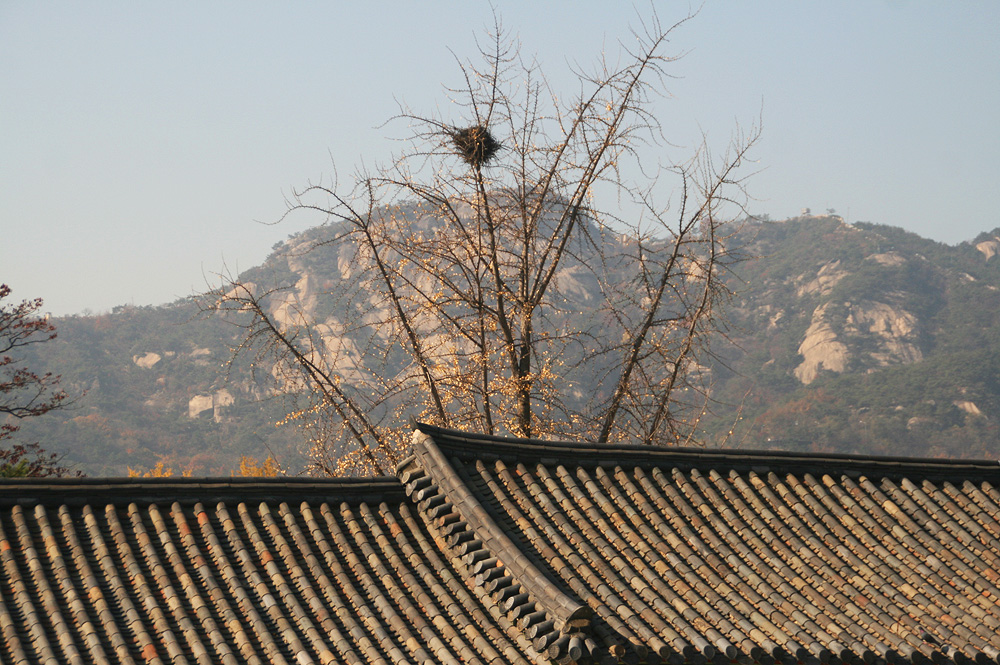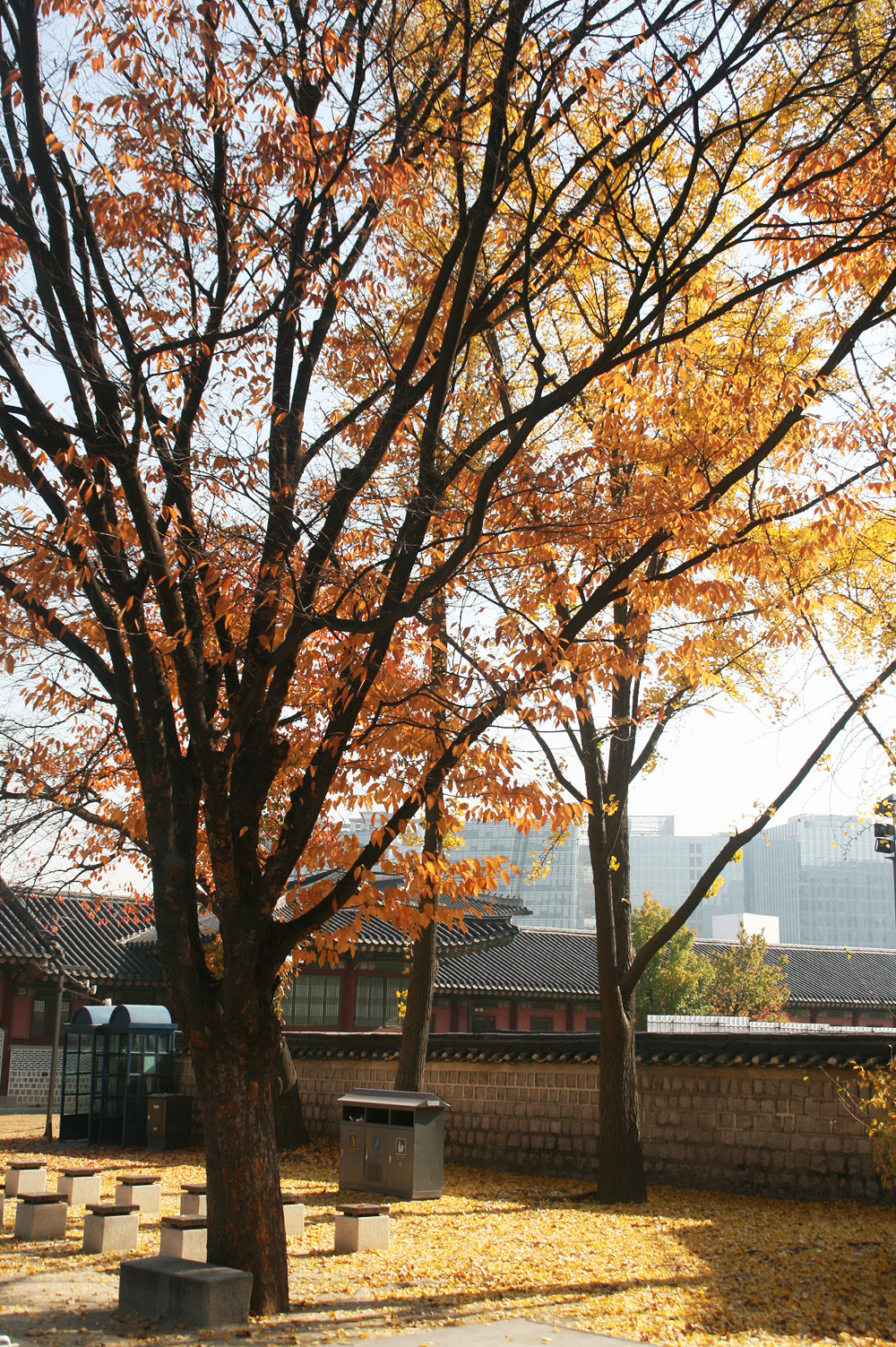 Seoul residents are so lucky. They have this beauty easily accessible at the middle of the city. I probably said this a million times already, but I really admire the country for steadfastly preserving and promoting their culture, despite being one of the most technologically-advanced countries not just in Asia, but in the world.
The two to three hours we spent touring the palace seriously wasn't enough. I think this is why I'd love to go back to Korea and spend a month there. I can imagine visiting a palace and spending an entire day in one corner, just reading or writing or oppa watching.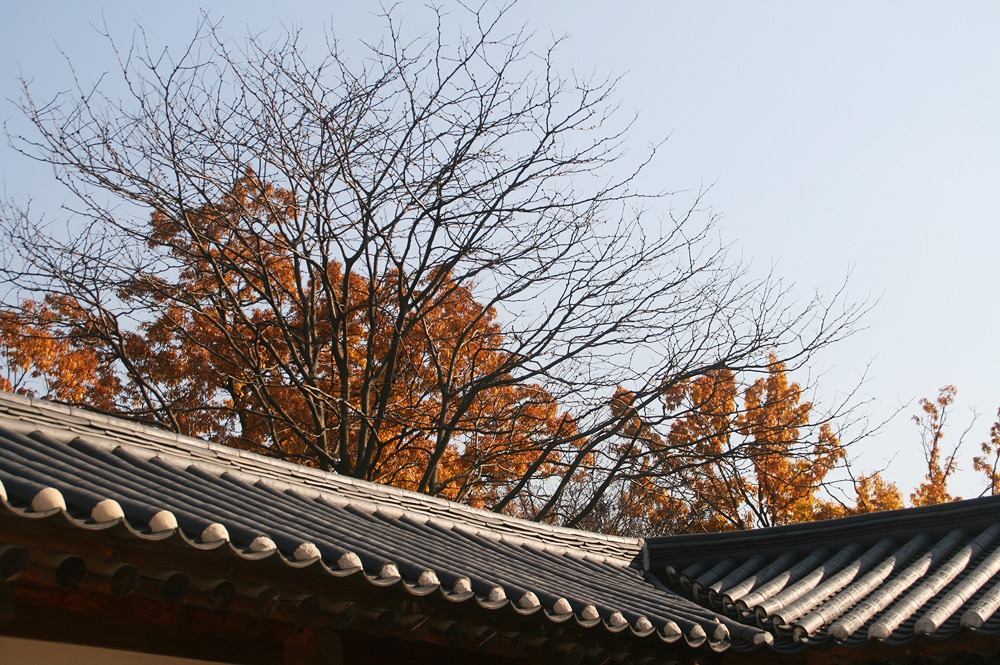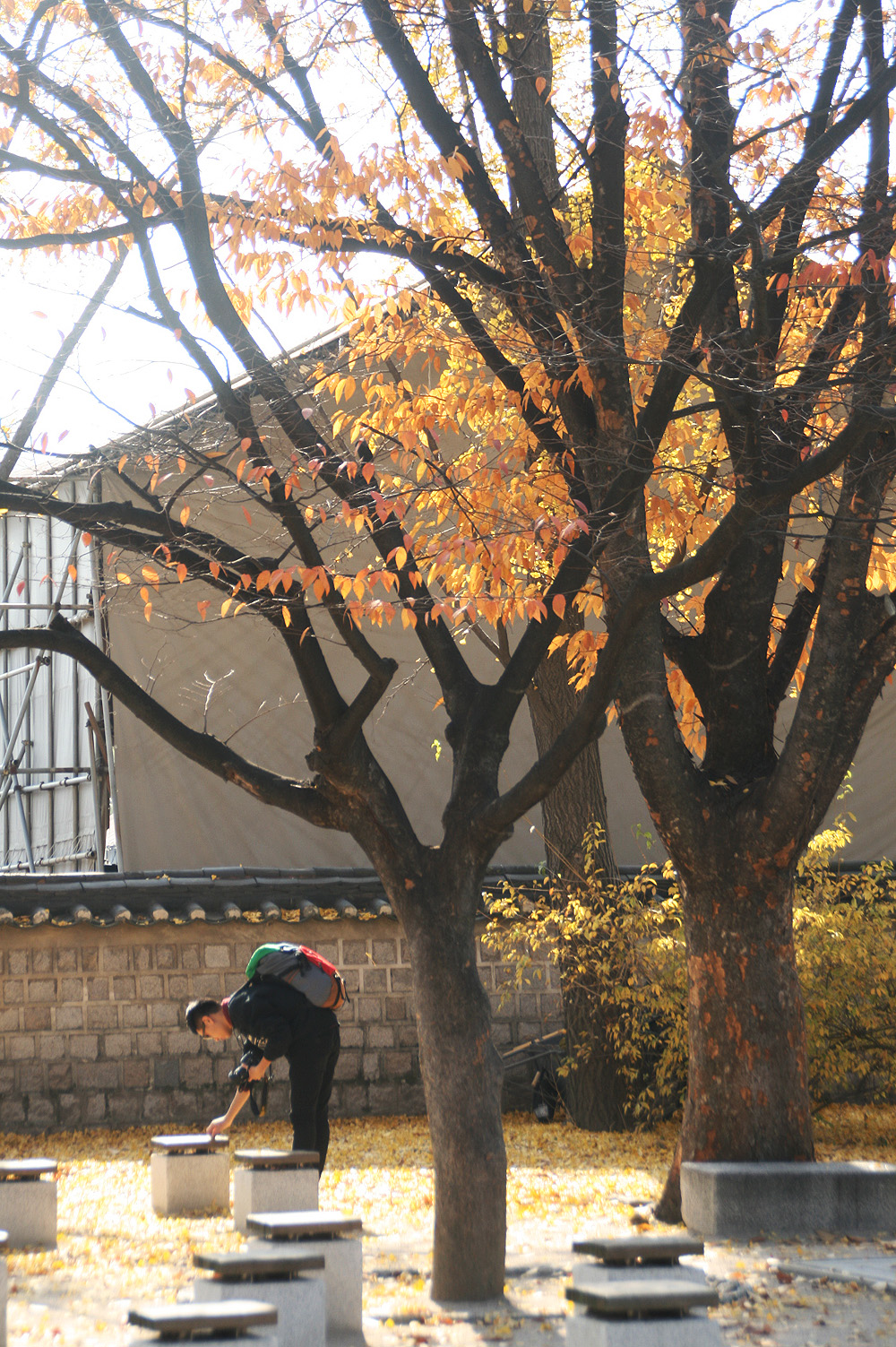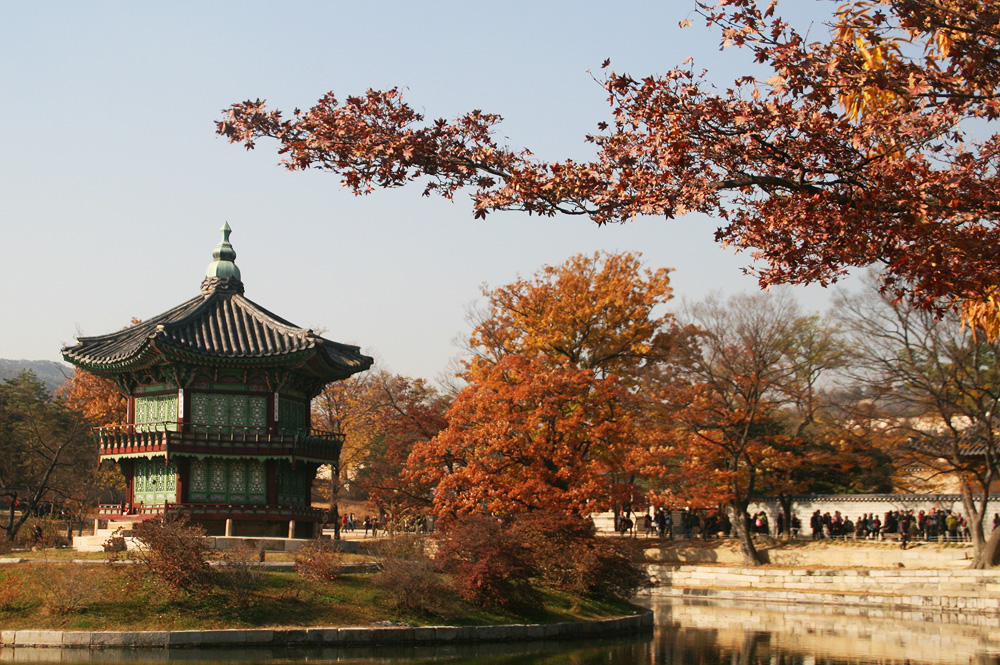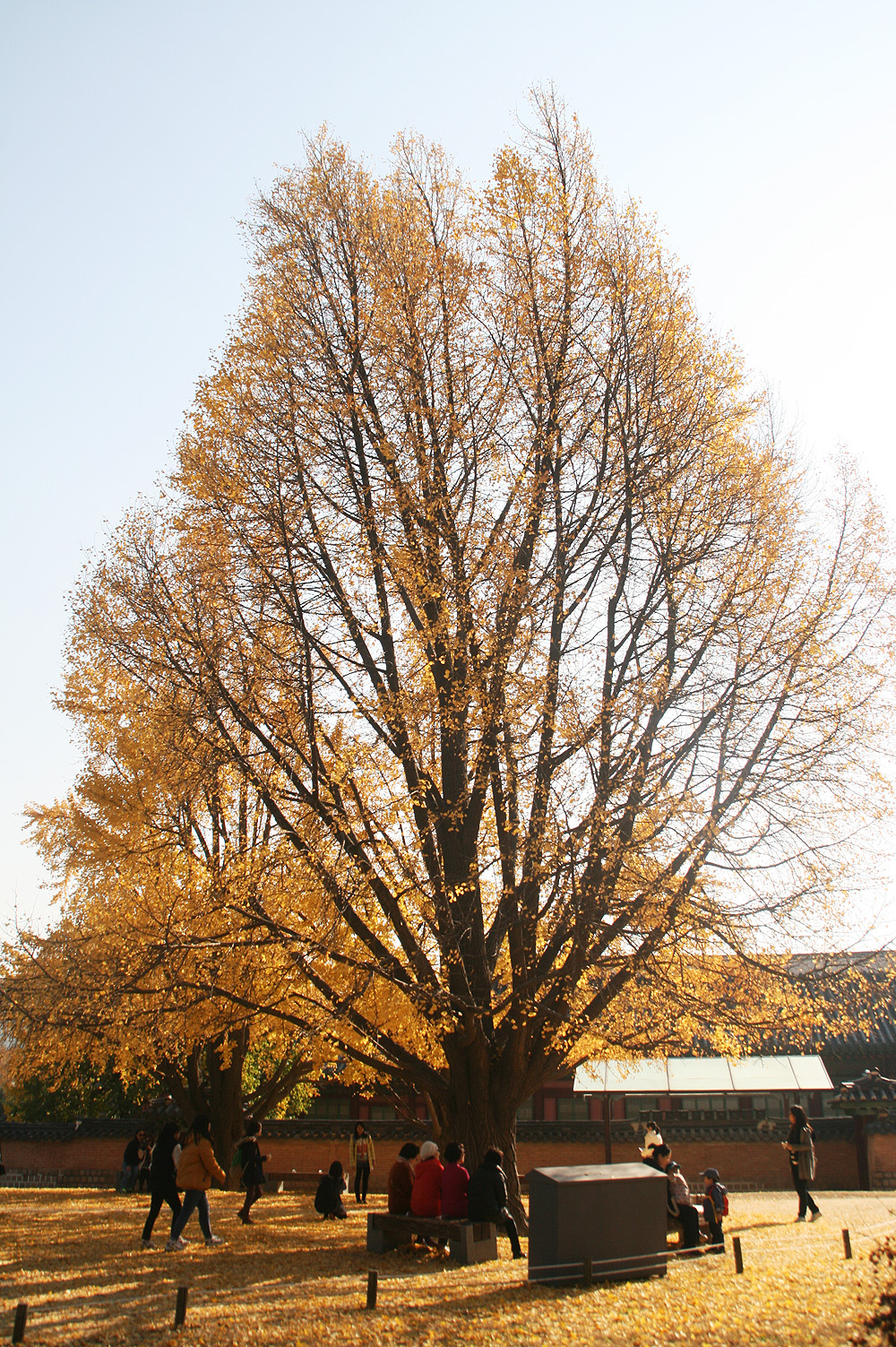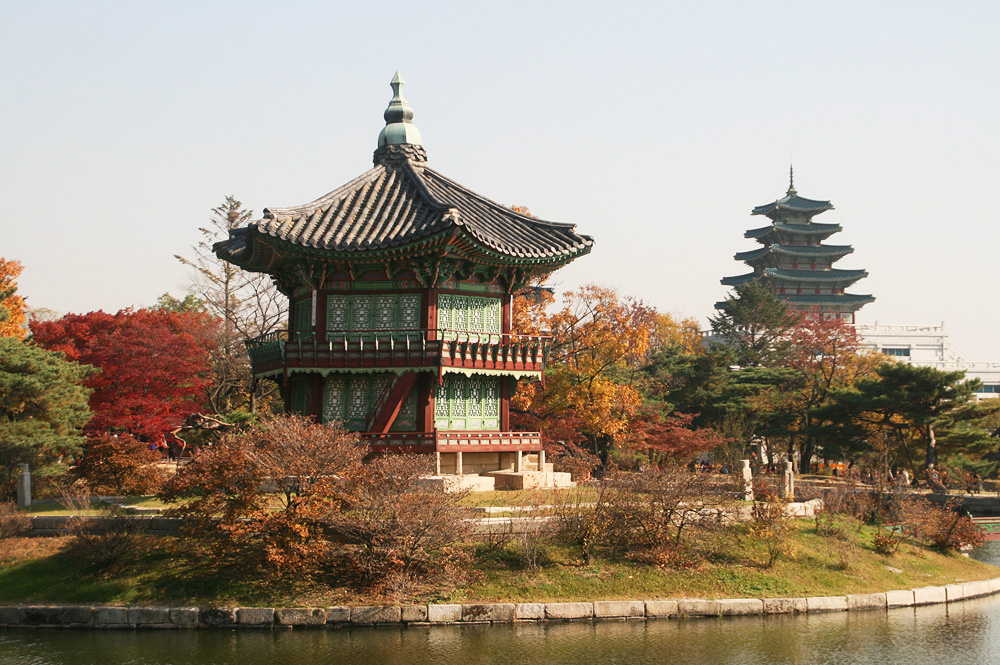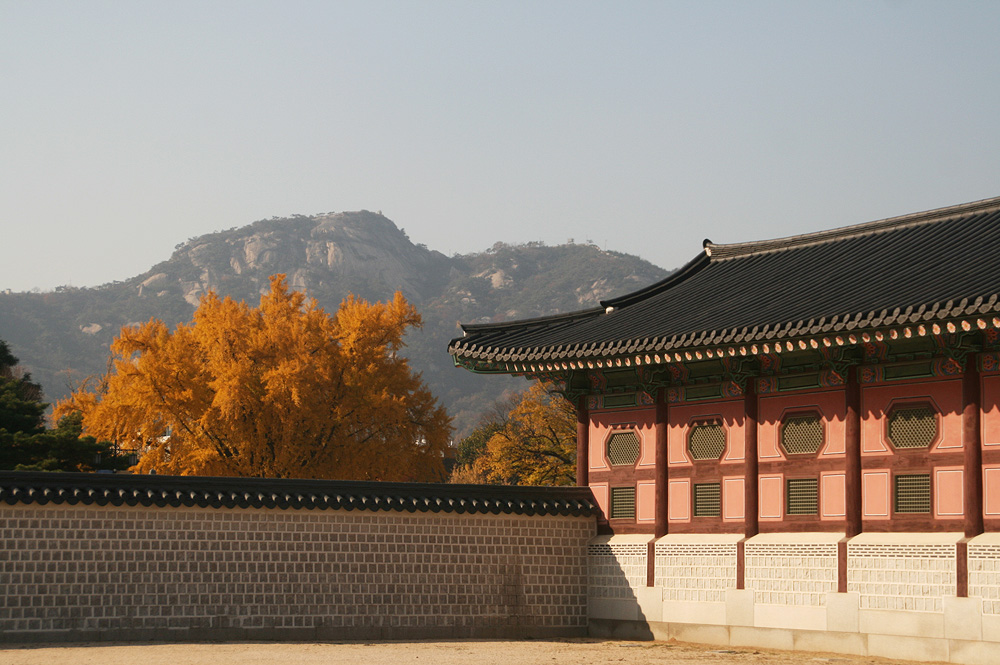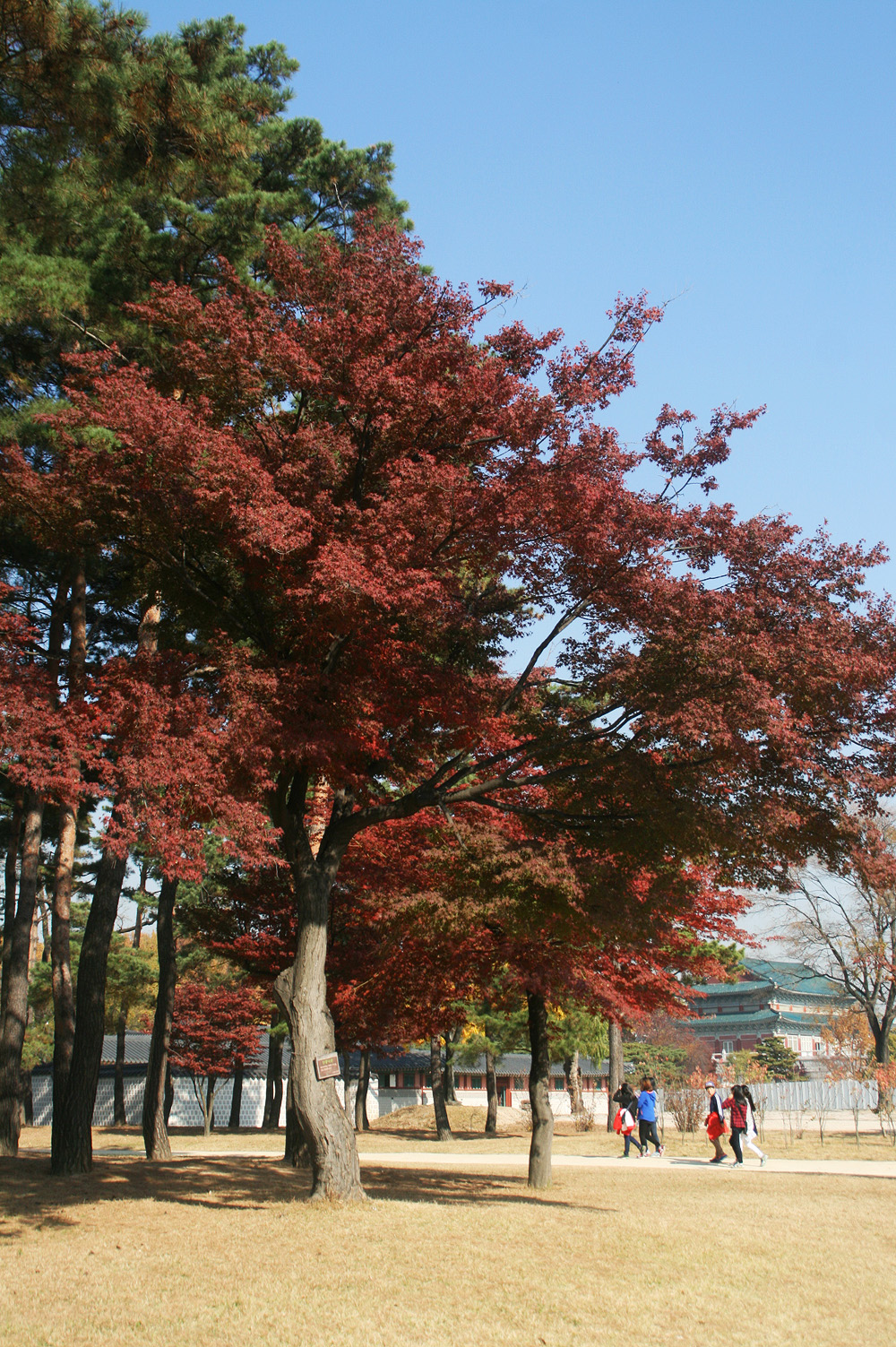 I am thankful for the harsh sunlight that bathed everything in warm colors. It was 2 in the afternoon, but it already felt like magic hour! I'm not complaining, though, because the photos turned out so much better.
The bad thing, however, is how editing the photos and blogging about our day made me all nostalgic. It has been more than a year since we visited Korea, and right now, there are no concrete plans of going back. I plan to, but not in the coming months. And it makes me sad and frustrated because I so desperately want to go back.
This year, I haven't traveled as much as I hoped. So I think I just really miss traveling and having the only question to ask is, "Where am I going next?" I have tons of plans in the coming months, and I can only hope that they all materialize.
Then again, I think my priority is finishing this travelogue before I go back on the road. Wish me luck!
Gyeongbokgung Palace (경복궁)
161, Sajik-ro, Jongno-gu, Seoul
Admission: W3,000
Scheduled: Closed on Tuesdays
Gyeongbokgung Directions:
Hop on subway Line 3 and get off at Gyeongbokgung Station, Exit 5.
You can also take Line 5, Gwanghwamun Station, Exit 2 or 3.
To read more on our fall trip to Korea, check Autumn in Korea 2014 travelogue.