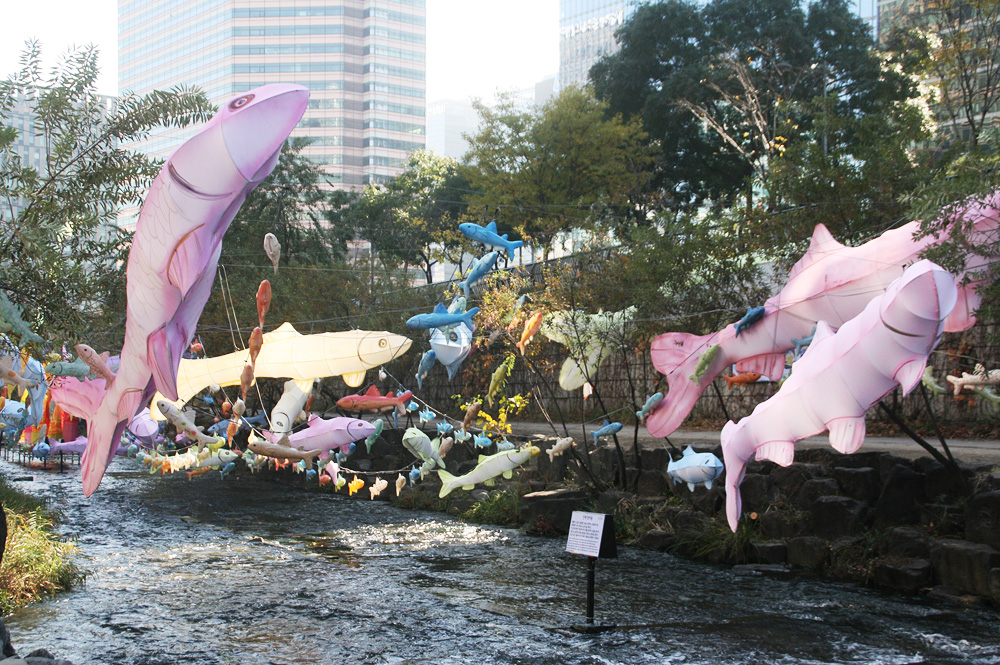 For our last full day in Seoul, we made sure to exhaust every minute and breathe in all the sights, sounds and scent of the city. The entire day was still filled excitement and glee, but there was the looming thought that next day, we'd be boarding a plane back to Manila. I said it before and I'll say it again, I will never get tired of Seoul.
I've been to the Cheonggyecheon Stream before, but this time, larger-than-life lanterns were displayed along the length of the stream. It was for the Lantern Festival last year! We were supposed to go there the previous night, but we arrived back in Seoul from Nami Island quite late. After re-arranging our itinerary, we realized that we still had enough time to squeeze it on our morning schedule. In fact, it was our first stop for our last day.
The stream probably looked divine at night, but we had to settle with seeing it during daylight! I admire the artistry and creativity devoted in creating the lanterns. The designs ranged from cultural to historical to modern. I couldn't pick a favorite.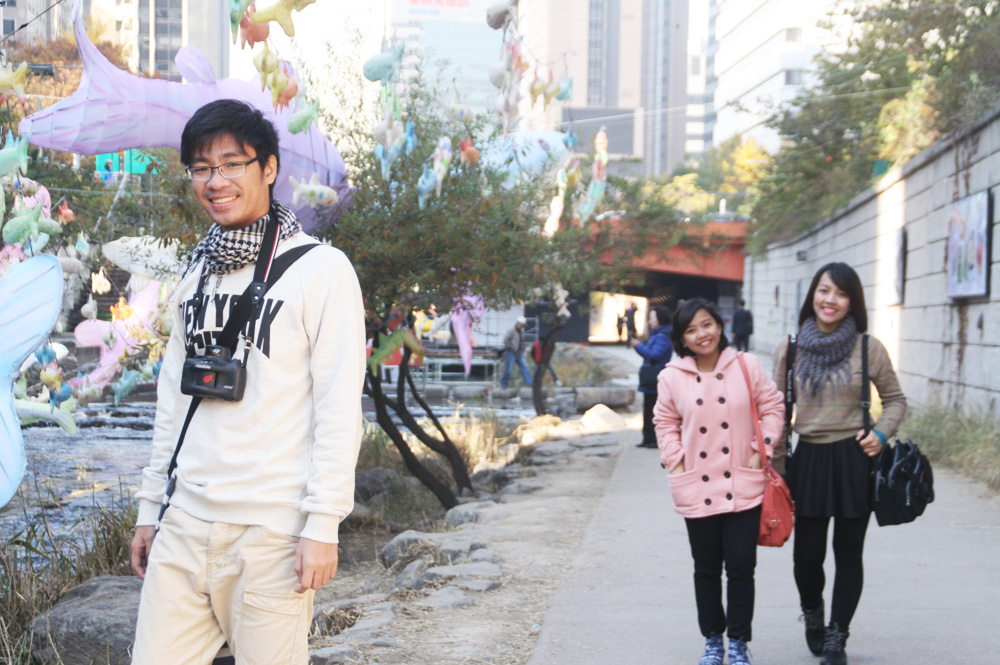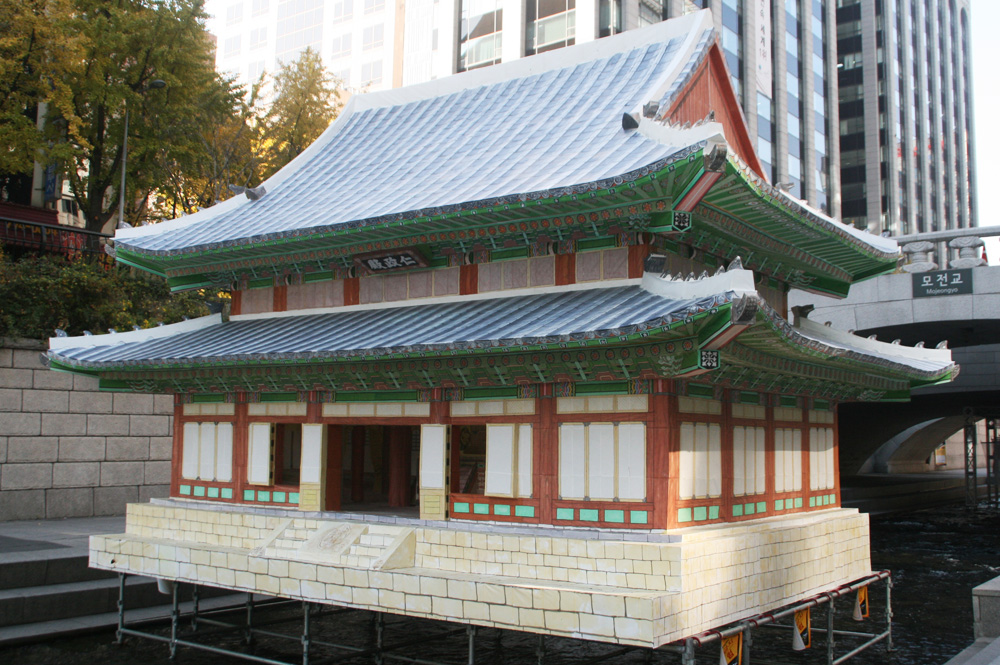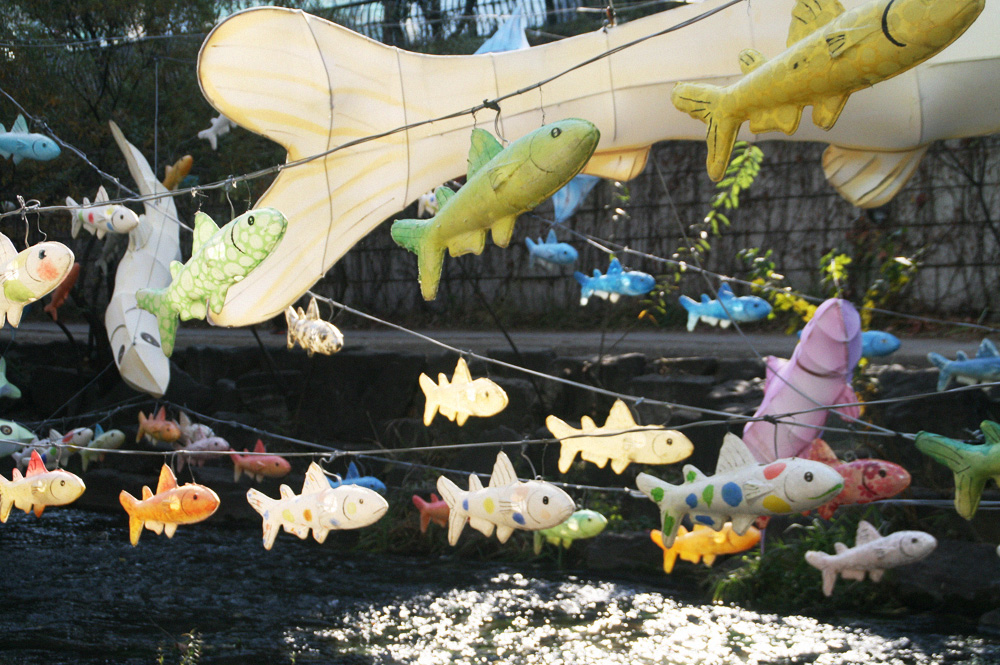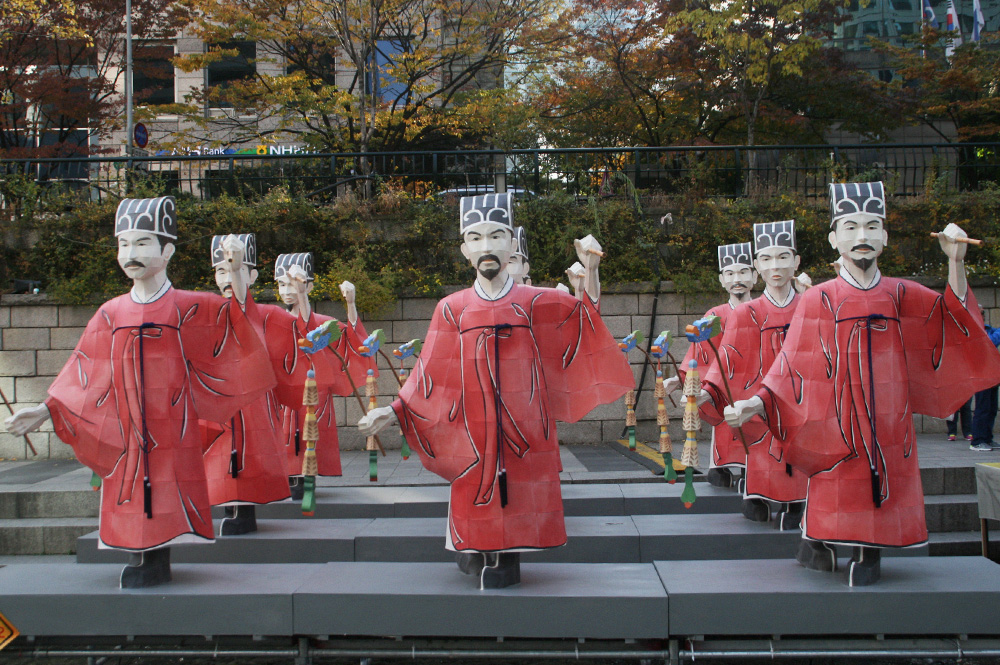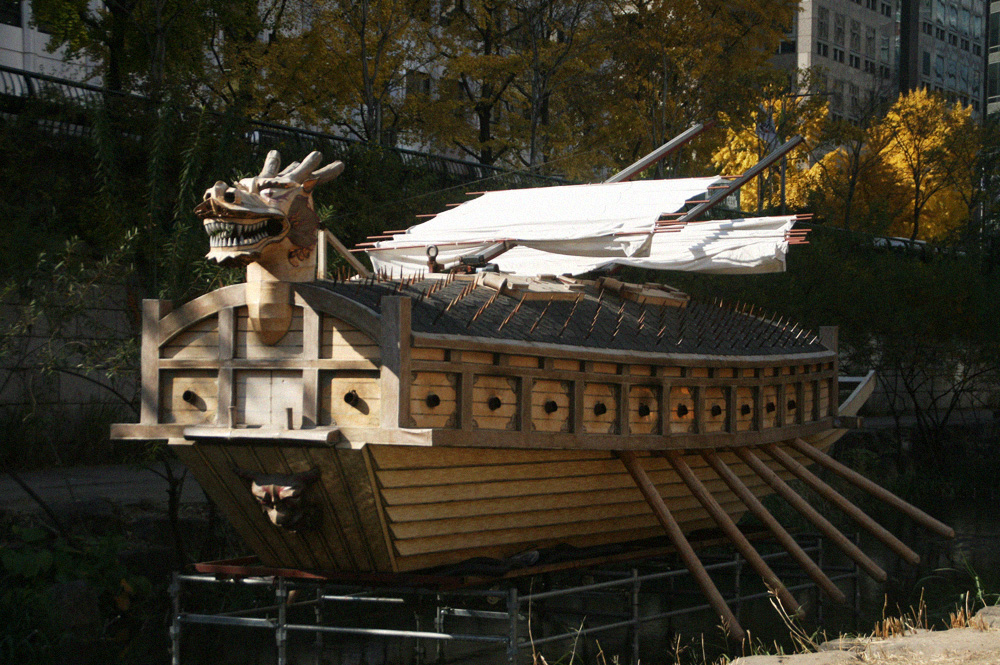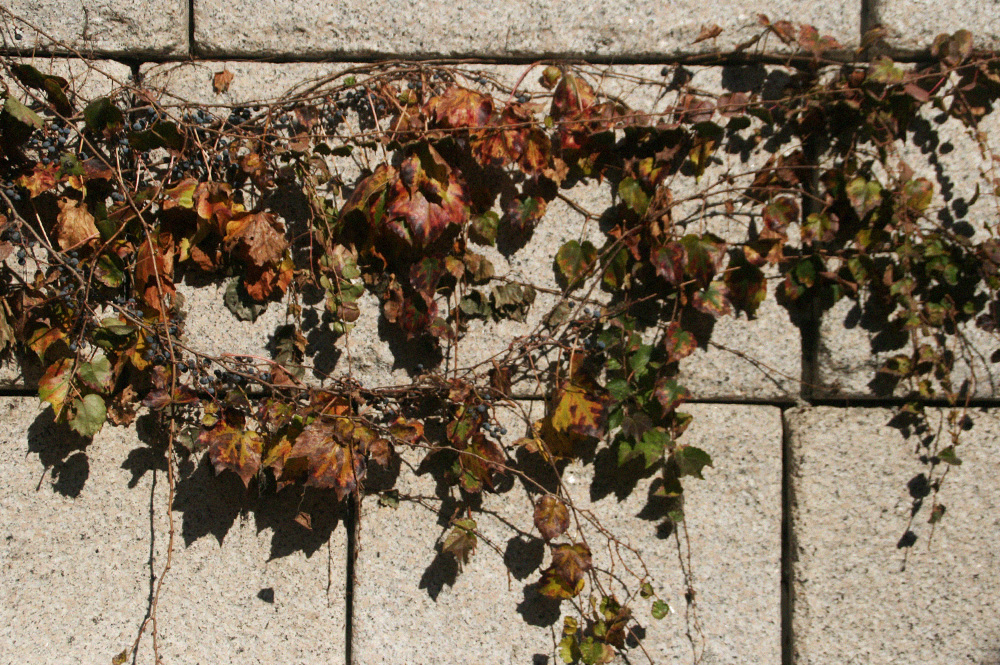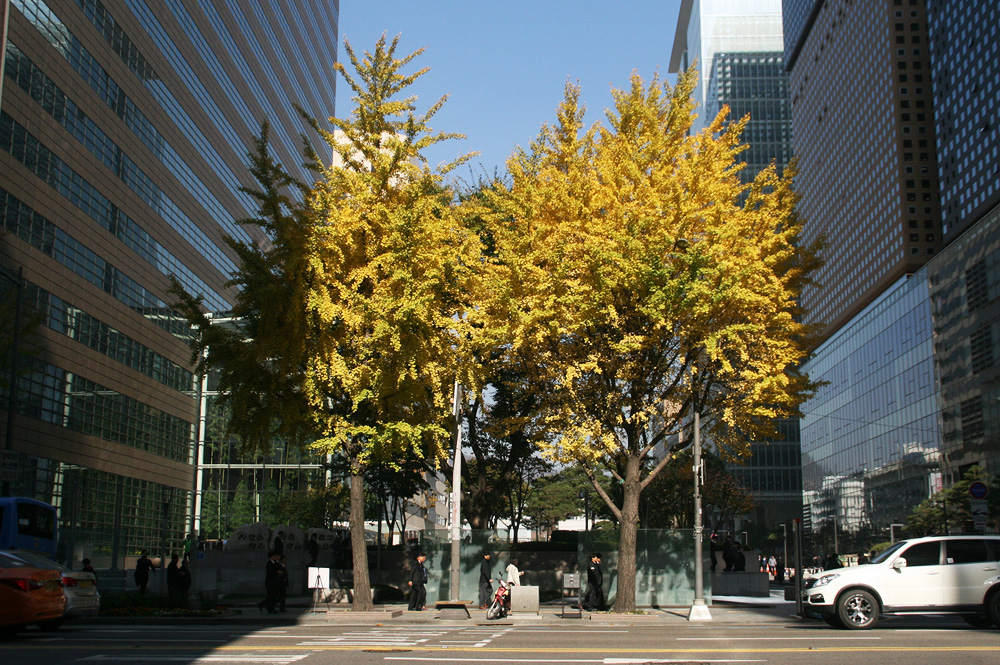 Because there were so many things to see, we didn't realize that we walked so far already! It was supposed to be just a quick visit, but we didn't notice the time and we got to caught up with all the sights.
We almost lost our way when trying to get back to Gwanghwamun Square. After a couple of detours to underground bookstores and a quick bite at a convenience store, we somehow managed to reach our original destination.
Luckily, there was an exhibition happening at the square at the time of our visit. The normally peaceful and lovely square got a lot brighter! Unfortunately, I think the king's costume booth was no longer available.
I almost flipped when I saw this, because I knew that the Song triplets, Daehan, MinGuk, and Manse, would love these little buses.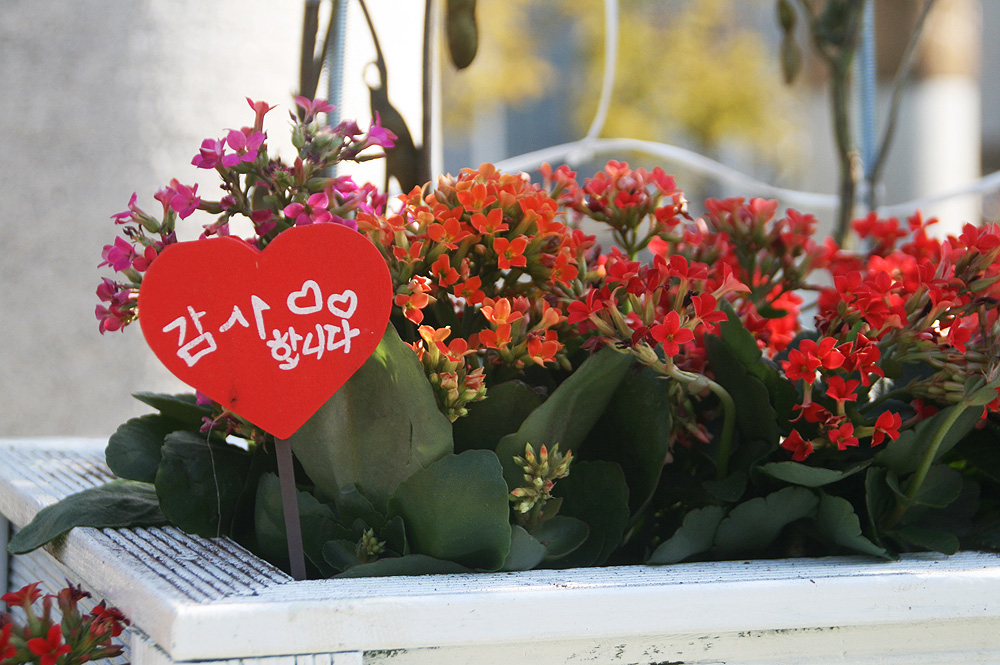 I think it was a horticulture festival  but I'm not sure. There were tons of plants, carefully arranged and curated on display. There were also unique and peculiar furniture that seemed to be garden decorations.
We saw people giving away potted plants, and Jinky and Iris lined up to get theirs. They ended up giving them away, too, because we had no way of bring it back to the Philippines. Besides, the day was just starting, and they'd have a difficult time carrying the plants with them all day.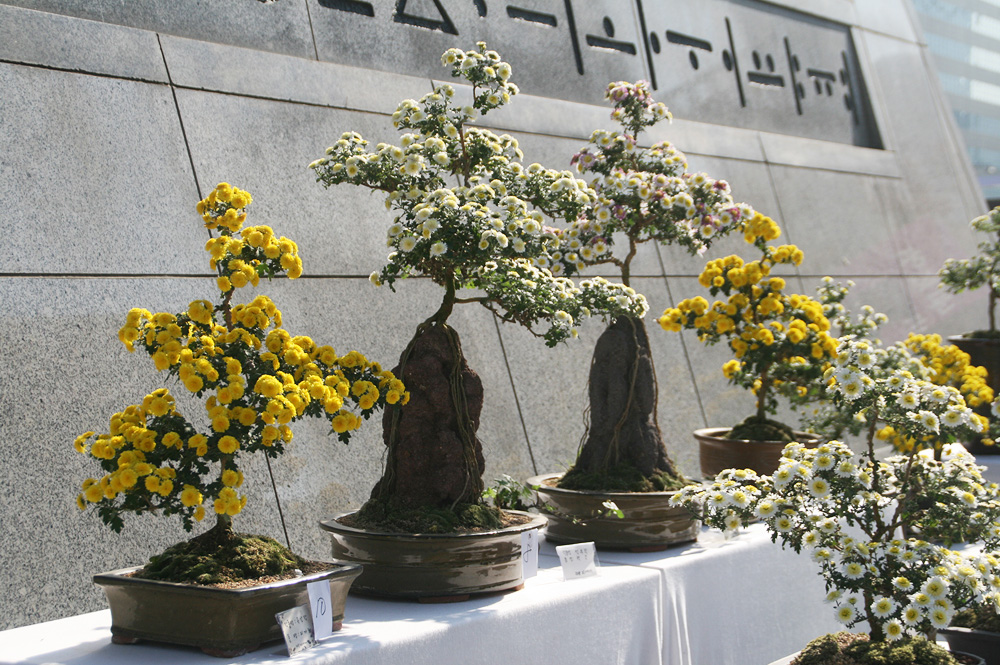 The bonsai trees were my favorite! I stupidly forgot to take photos of the one planted on a computer monitor. Though the other plants looked polished and manicured, the monitor plant was a serious stand out.
We spent a little more than 30 minutes in the place, and it was more than enough to take everything in.
Cheonggyecheon Stream (청계천)
Taepyeong-ro 1-ga, Jung-gu, Seoul
Admission: Free
Cheonggyecheon Stream Directions:
Hop on subway Line 5 and drop off at Gwanghwamun Station, Exit 5.

 

You can also take subway Line 1 or 2 and get off at City Hall Station, Exit 4.
Gwanghwamun Square (광화문광장)
Sejong-ro, Jongno-gu, Seoul
Admission: Free
Gwanghwamun Square Directions:
Pretty much the same as the Cheonggyecheon's, take the subway Line 5 and get down at Gwanghwamun Station, Exit 5.

 
* In other news, I now regularly write for Tripzilla magazine. My first articles focus on travel in South Korea, so you might want to check that out!