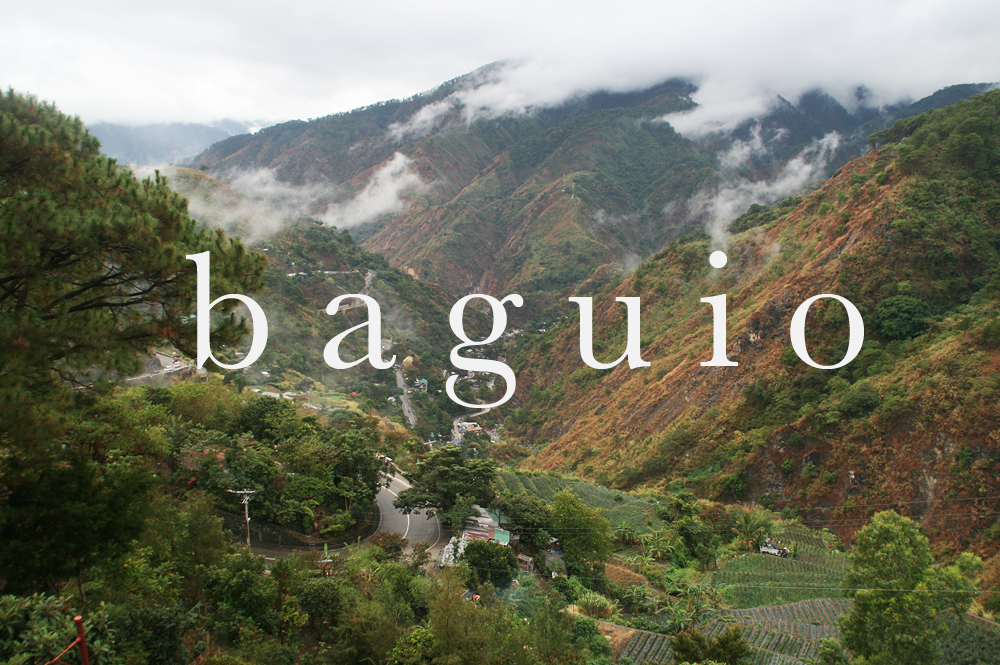 My sister  had an entire week off, and we couldn't think of anywhere else to go. She wanted to go to Korea but buying a roundtrip ticket in a short notice would cost around 20K, so nope! Baguio seemed to be the safest choice since we also planned to pass by Manaoag on our way to Benguet.
So, we celebrated Valentine's Day differently this year. Our family trooped up to Baguio to spend the weekend embracing the cold and munching on fresh produce.  It's also cold in Laguna the past few months, but the weather in the mountains was pretty amazing!
I remember when I was a kid and we begged and begged our parents to take us to Baguio. Back then, the only travel destinations on my mind were Baguio and Boracay, haha. Some say that the summer capital of the Philippines is already overrated, but I'm still dreaming of spending months up there, looking for an apartment to rent, and just relaxing.
I still think it's pretty great, and I'd love to explore less popular destinations next time I visit. This time, we only frequented the family and tourist-friendly spots.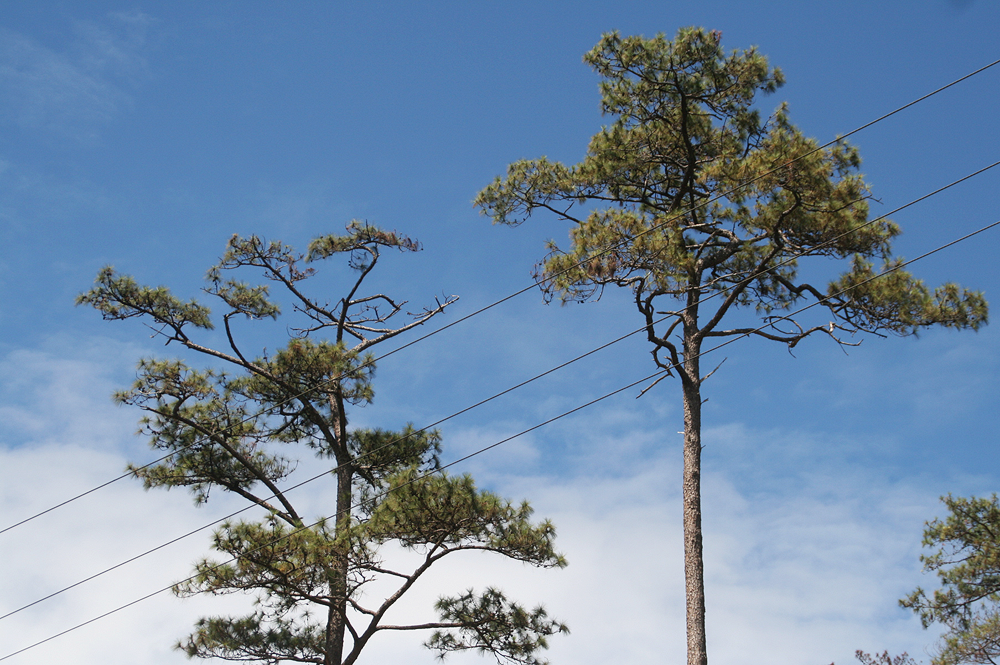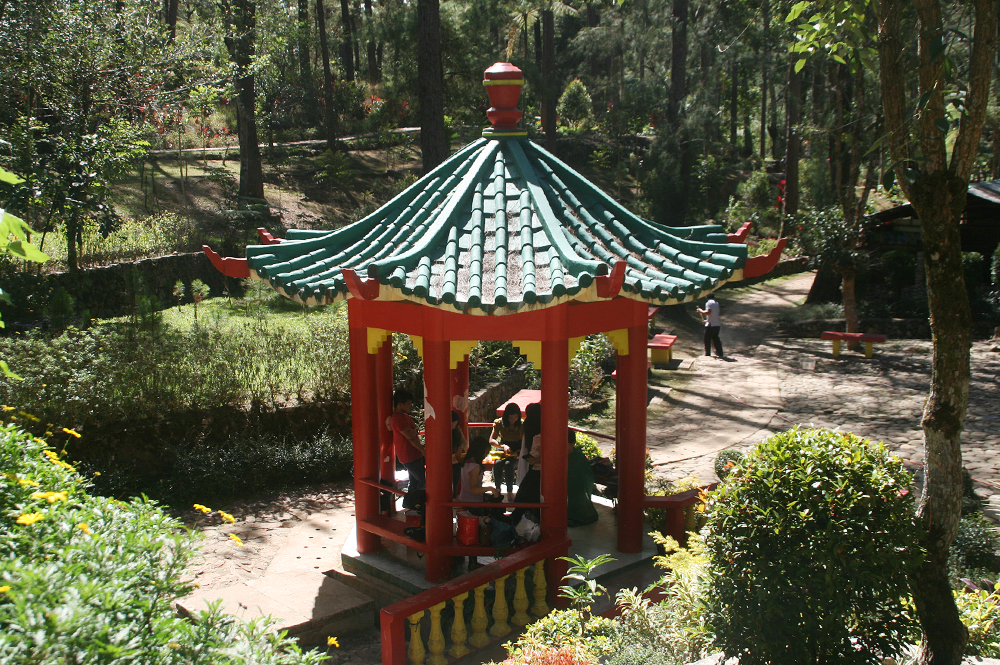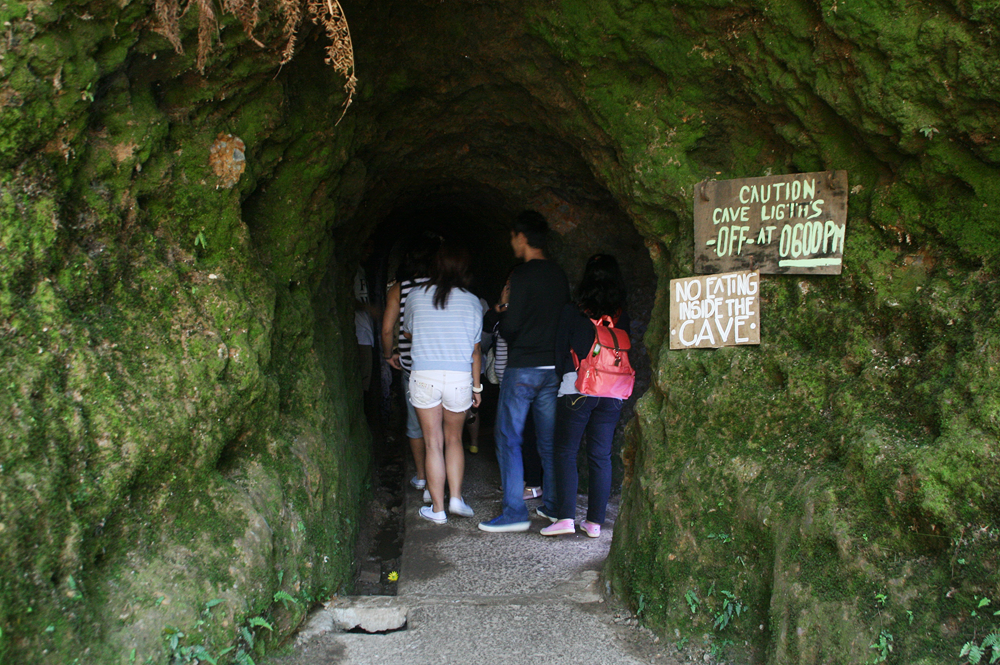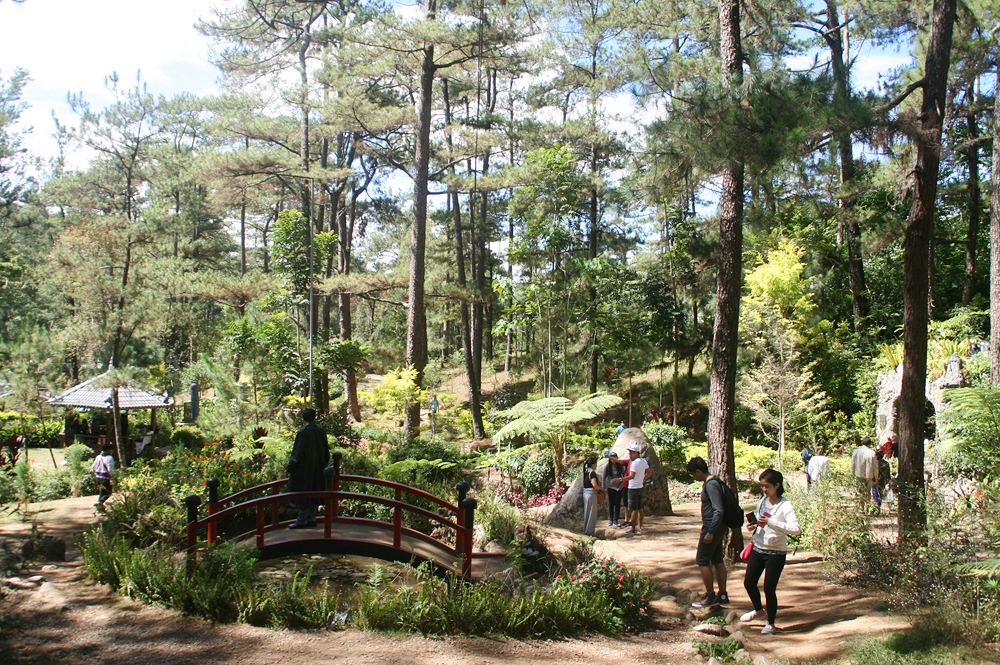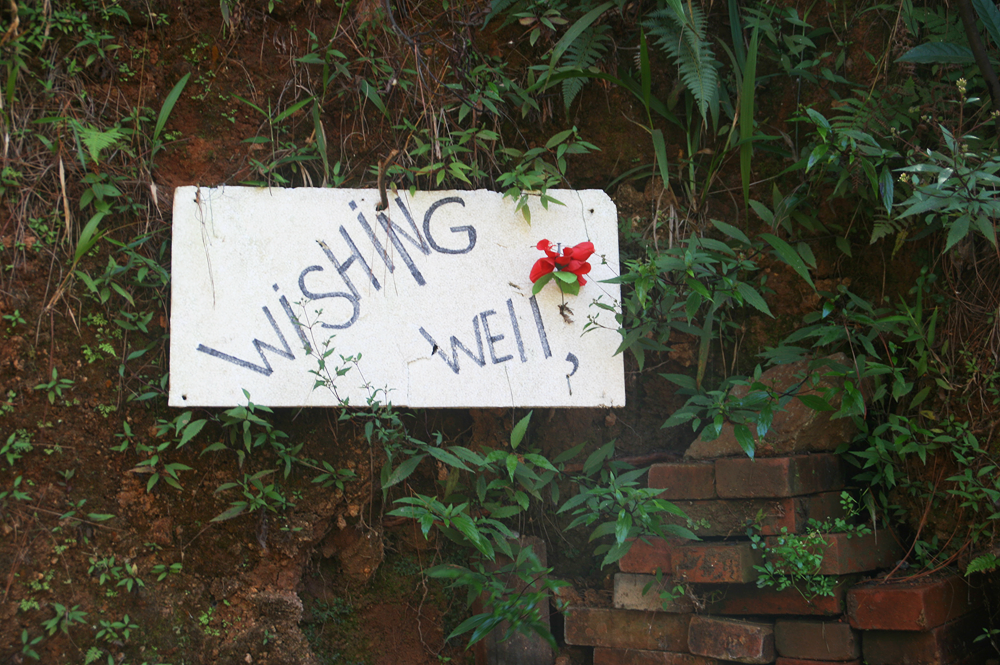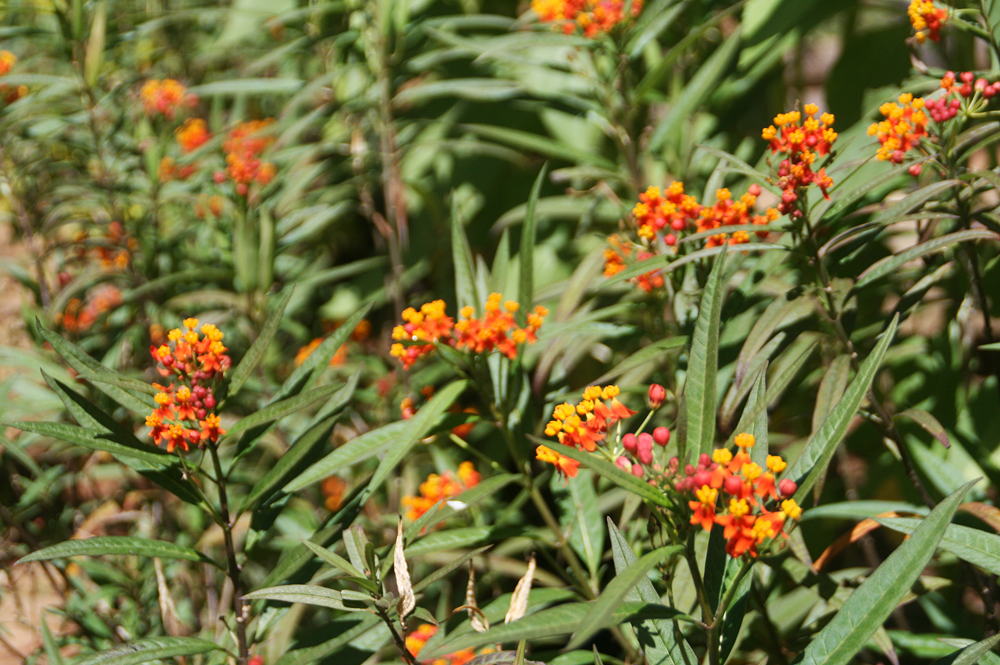 Honestly, I can't remember if it was my first time in the Botanical Garden. We passed by it while we were on our way to Wright Park and Mines View so why not? There's also no entrance free so it's really a nice place to visit.
There's also a cave you can enter. I'm not sure what it was before, but we had to sign on the ledger before we were allowed to enter. Mikka got scared and started panicking halfway through. It's not a long tunnel so only spent around 10 minutes inside.
We visited Wright Park and The Mansion next. It was around lunch time already so it wasn't that cold. There were tons of people, but I'm not sure whether it's always like that or it's because it was Valentine's Day. I wore red for the occasion!
There's this awesome tree shaped like a 'W' near the mansion. My father has a pretty great memory because he specifically looked for it, remembering it from the last time he visited the place.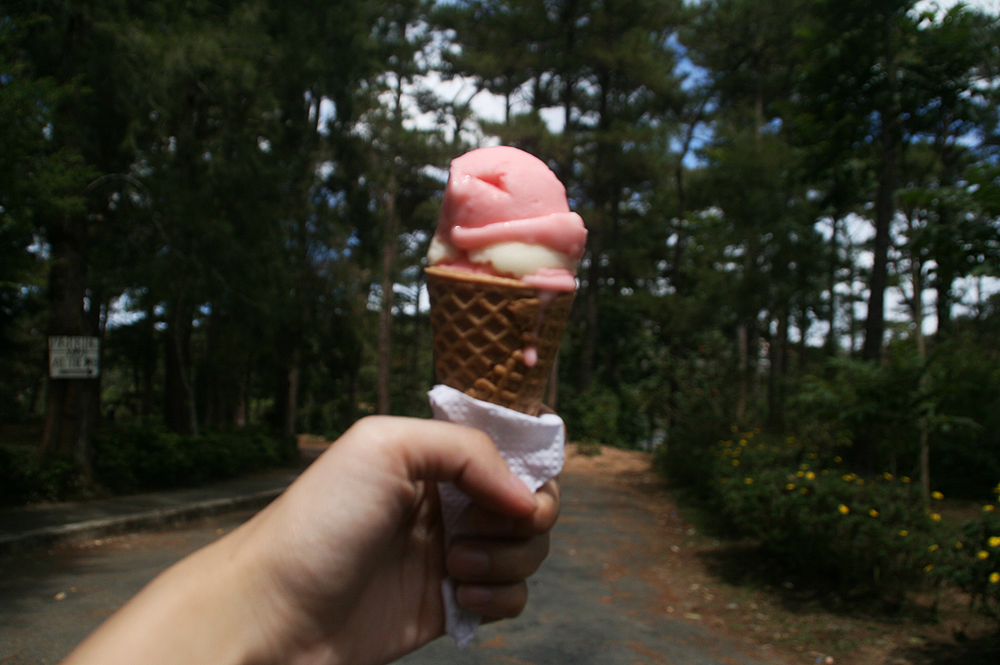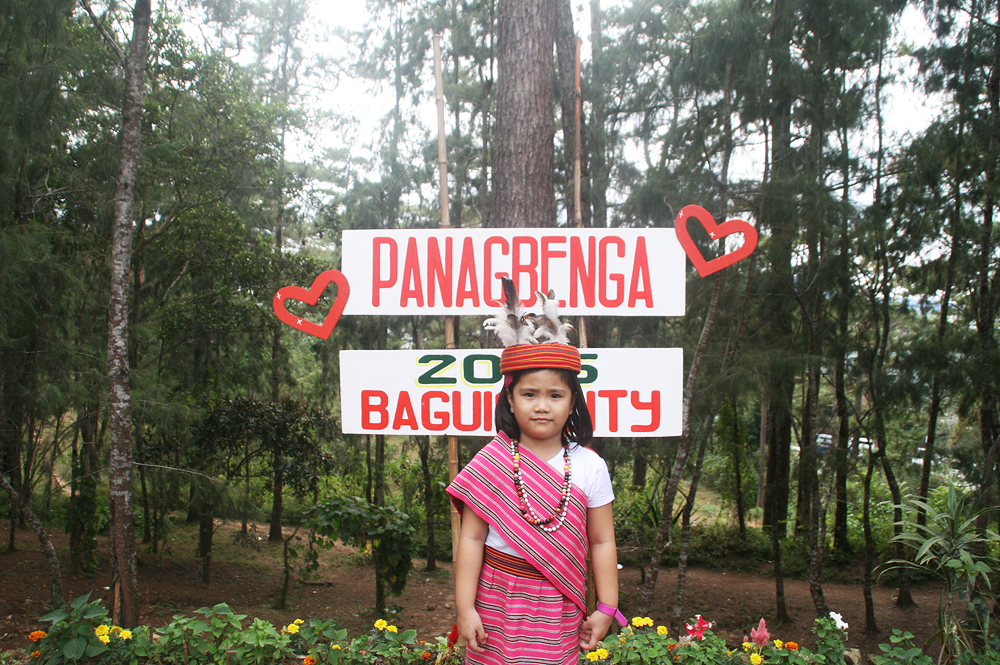 No visit to Baguio is complete without a short visit to Mines View. It's almost mandatory. The place was crowded as usual, and we could barely squeeze our way through the thick crowd of people at the viewing platform.
It was a cloudy day so we could barely see the mountains. The view was still spectacular, but I noticed that the trees on some mountains are already thinning out.
Since it was Mikka's first time in Baguio, we had her ride the horse just for posing. We were shocked when we were asked to pay PHP40 because apparently, it's PHP10 per shot. The guy manning the horse was making a fortune a day!
After a tiring afternoon, we checked in at Hotel Veniz. It's my father's go-to accommodation in Baguio, and it's definitely a good choice. We picked a family room and paid extra for the mattress. It's right next to Burnham Park so it was accessible and near most tourist spots. My favorite about the hotel was the inclusive  breakfast buffet, though.
We were supposed to leave the hotel and eat lunch, but we all fell asleep. When we woke up, it was already dark outside. So instead of lunch, we ended up eating dinner!
From our hotel, we walked to Good Taste restaurant and saw the long line of diners. It's quite amazing how many diners it attracted. But I do like their food. Besides, it was pretty cheap, too. We ordered three dishes and our bill amounted to around 600. We wanted to try their chicken, but they ran out! I think it's their specialty.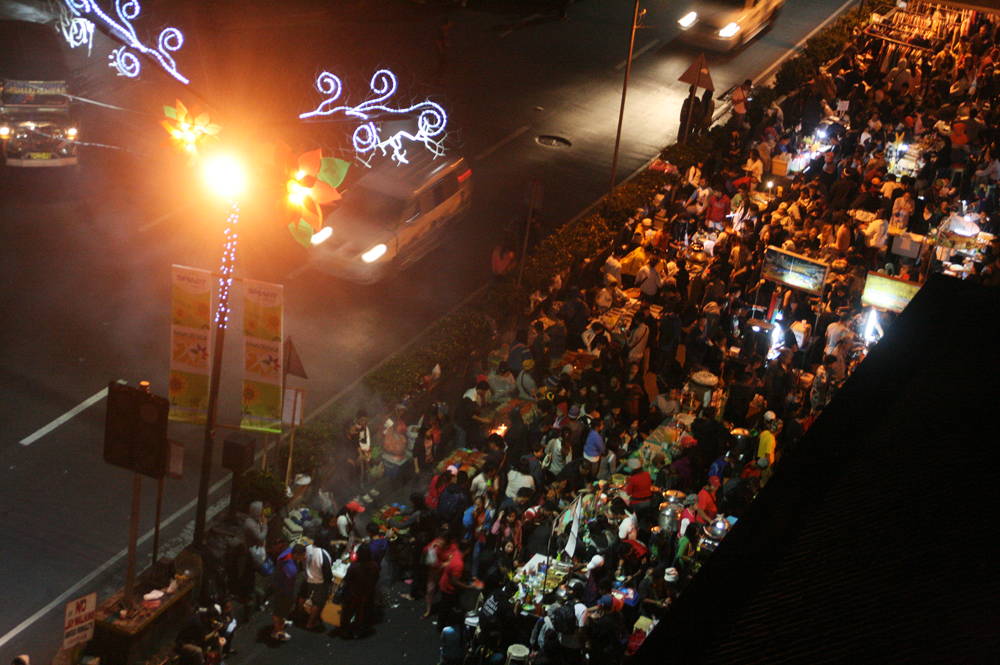 After dinner, we walked around the market in the middle of Burnham Park. We also saw some pretty lights! The park's really beautiful at night.
We went back to the hotel while we waited for the night market to open. It starts every night at 9PM, and a whole street closes down to let vendors set up shop. We could see it from the balcony of our hotel, and I have to say it looks pretty marvelous.
My mother and grandmother stayed in the hotel to rest, while my sister, daddy, Mikka and I spent an hour looking at the goods sold at the night market.
The next day, our only agenda was the Strawberry Fields in La Trinidad, Benguet. I was worried because it rained all morning. We attended the mass in the Lourdes Cathedral first, but even after that the rain didn't stop.
When we arrived in La Trinidad, the ground's too muddy to do some strawberry picking. We could get our shoes dirty, of course, but decided to just buy strawberries and vegetables. It's pretty amazing how it's all so cheap. My mother and grandmother hoarded a sack-full of veggies. We have enough broccoli and lettuce to last a month.
We went back to Baguio for a quick lunch before going home. My sister got sick around that time so she stayed inside the car the remaining time.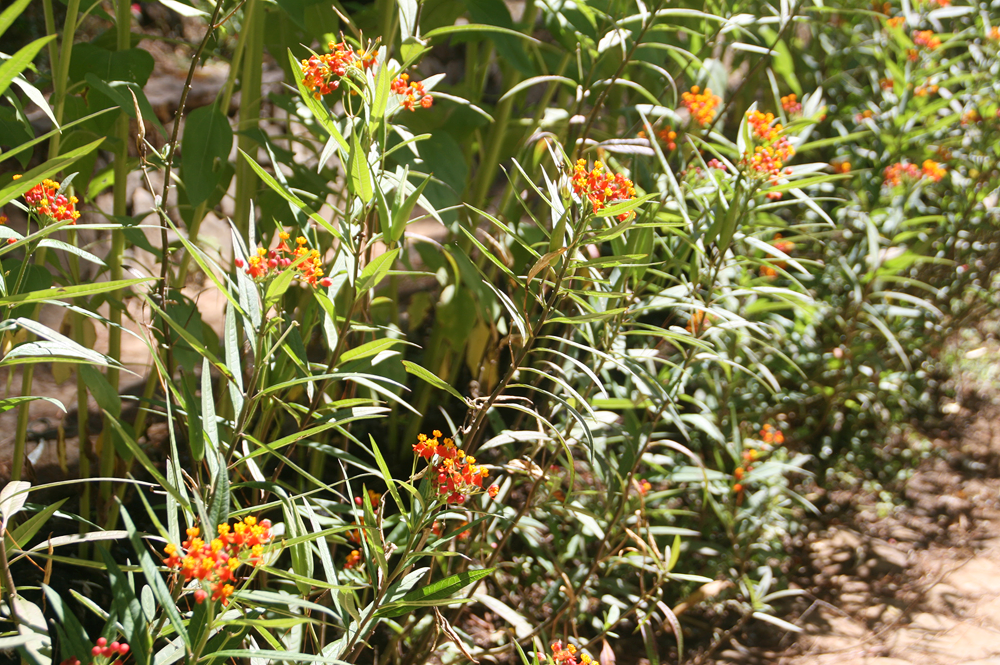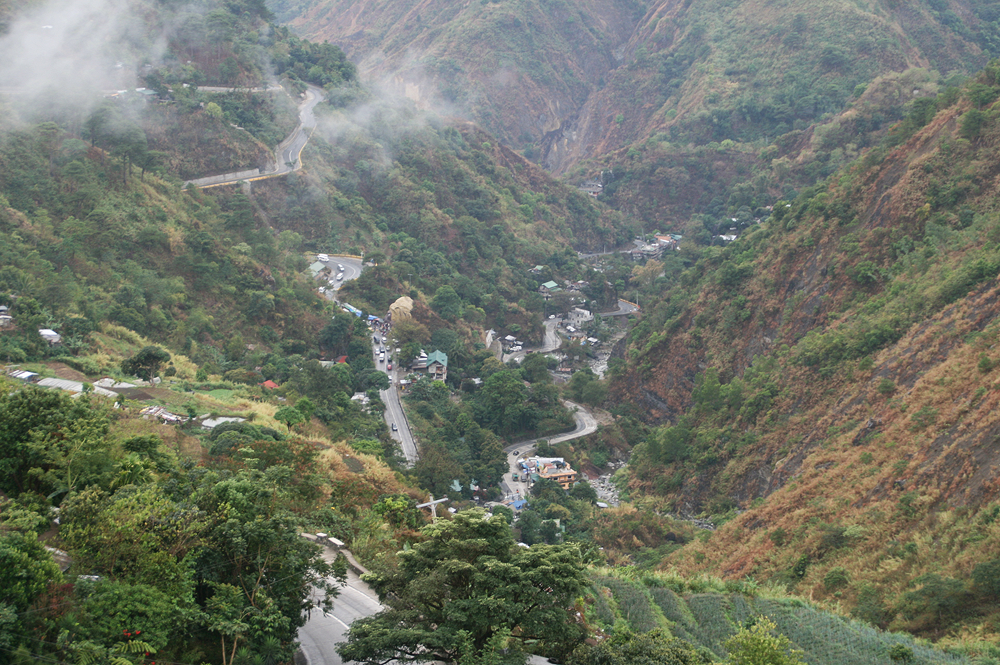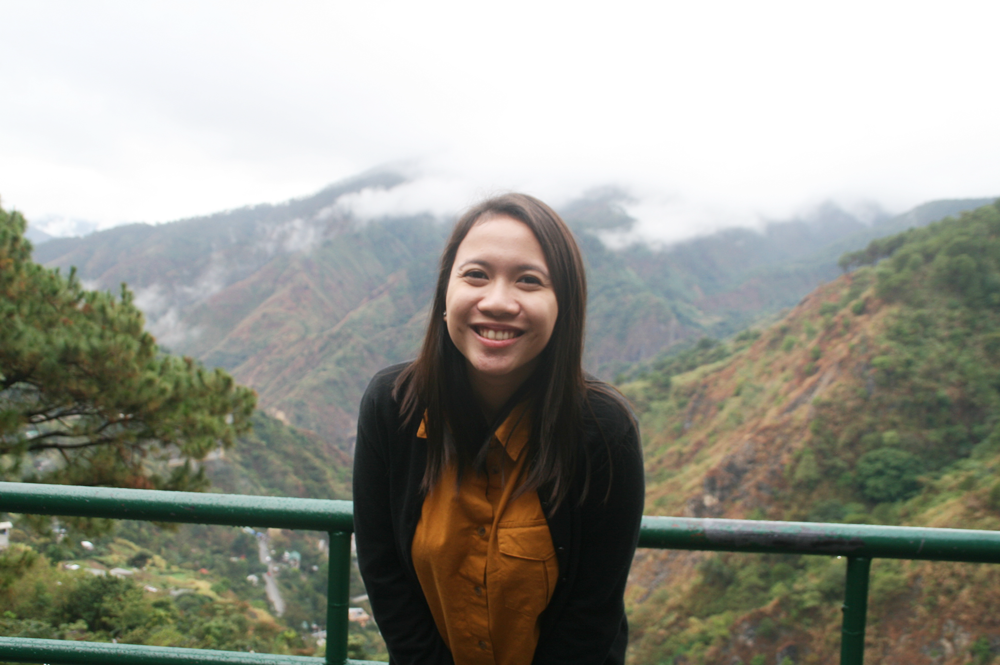 On our way home, we passed by a viewing deck along Kennon Road. I'm not sure if it's new, but it offers a grand view of the mountains. Again, the mountains look bare, but the view was still breathtaking. We were shaking as we stand next to the ledge, but we braved the scary heights to get good photos.
This is my first trip this year, and it's incredibly relaxing. We didn't get to visit that many places in Baguio, but we still had ample time to just lounge and walk around. Sadly, there are still tons of places I want to visit, but I know there will be next time.