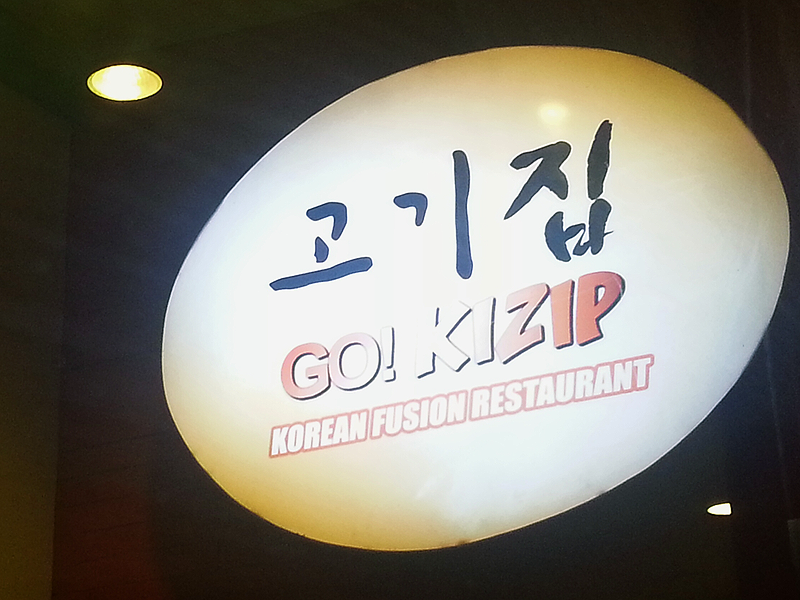 Instead of going to our usual choice of Korean restaurant, we tried Go! Kizip in Malate for our impromptu family dinner last week.
There seems to be a new Korean restaurant in Malate every month, and Go! Kizip is relatively new. My sister tried it before and highly recommended so we tried it last week. And I love it!
I don't think I'm a reliable food critic because just give me grilled pork or beef and I'll instantly love it. It's either really good, good, or meh for me. Never bad because I'm a big fan of meat. This is also the main reason why I gained a lot of weight after college. Hehe. Anyway.
In my book, Go! Kizip excels in service. Seriously. I'll give them 20 out of 10 starts for such an amazing service and generosity in banchan (side dishes!). As for the bulgogi and samgyupsal, I really loved those as well!
It's cute how it's written in Korean as 고기집, which directly translates to "Meat House" but can also mean a restaurant that specializes in meat. Then they named it Go! Kizip which sounds a bit like 고기집. I don't think I'm making sense, lol.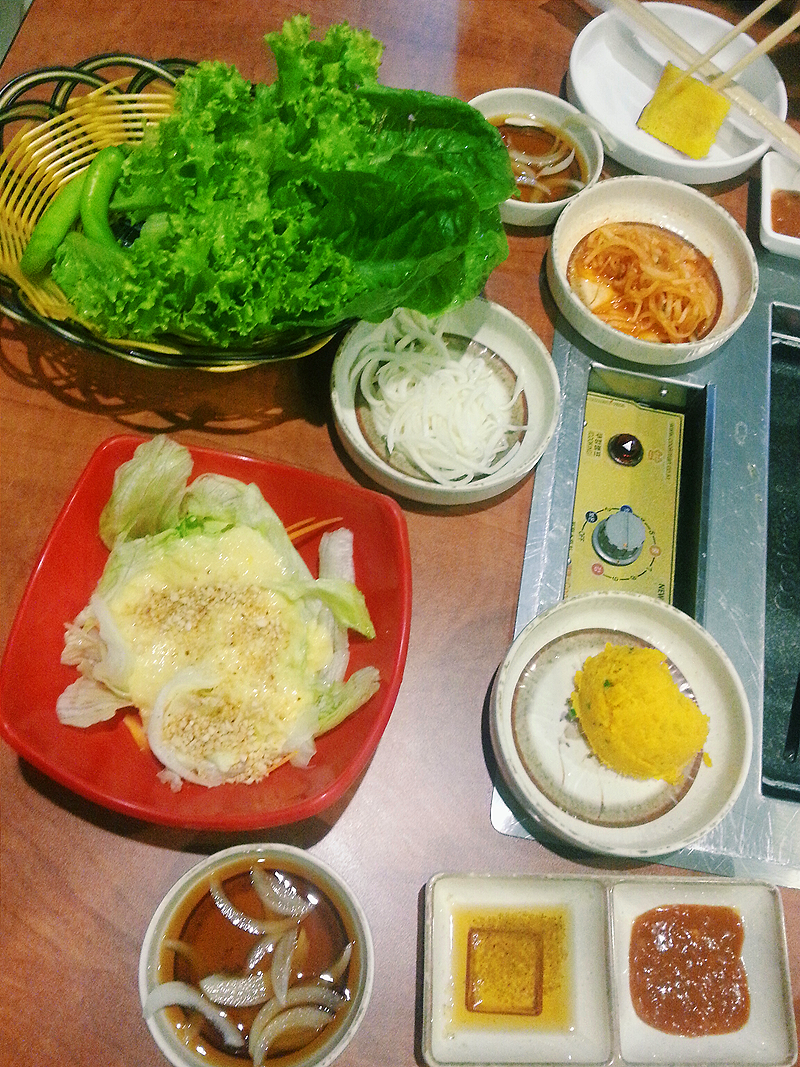 I have tried quite a number of Korean restaurants here, but I must say that Go! Kizip is the most generous when it comes to banchan. They refilled our side dishes continuously, and they offered a lot!
They have varieties of kimchi and salad and anchovies and mashed potato and so much more. They also gave us a bowl of steamed egg or something. I'm not sure what it is but it's steamed egg!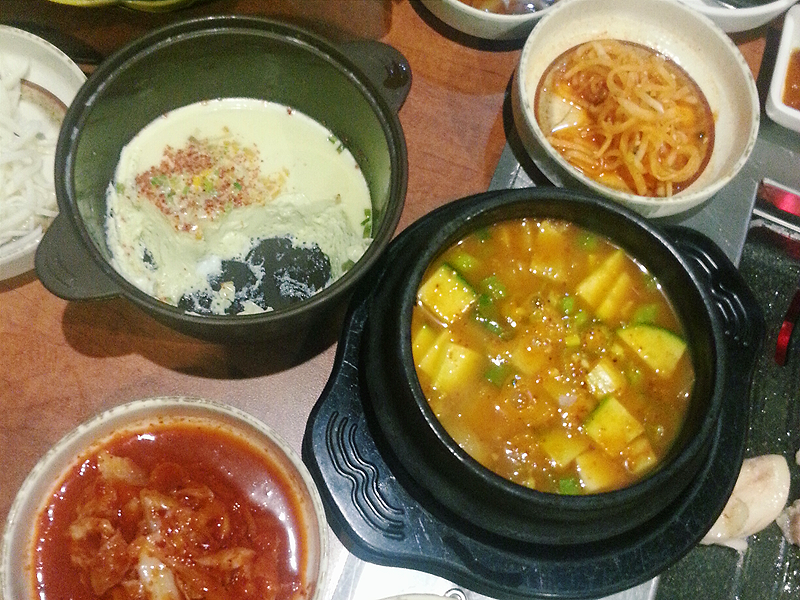 The egg dish tasted really good, but I'm not sure what it's called. Anyone knows?
What made me the happiest is the free kimchi jjige! It was quite good, and it's free.
We also ordered ramyun, which tastes like other ramyun. See? I'm bad at this food blogging thing.
Bulgogi arrived first! As usual, I devoured it like there's no tomorrow. I also like wrapping it in lettuce leaves combined with kimchi and other side dishes. I also like rice with my lettuce wrap! I haven't tried putting ramyun in it, though, but I'll probably try next time.
Samgyupsal!!! Now, this I love. I have no photo of the cooked meat because we ate it quickly. Gone in a flash and went straight to my stomach. Can't explain it any other way.
Money-wise, I think Go! Kizip is relatively cheaper than other Korean restaurants I've tried in Manila. We ordered only an order of bulgogi, an order of samgyupsal, a bowl of ramen and two rice, but we came home full and happy.
I'm thinking of starting a series of Korean restaurant reviews but I realized that I don't really have the budget nor the time to do it regularly. Hehe. Also, writing all of this down makes me so hungry.