It has been almost three months since my trip to Vietnam, but I'm not yet done blogging about it. I have a few more posts queued for posting, but I can't seem to find the time to write it. I've been so busy with life lately that blogging about a trip that happened a few months ago doesn't call out to me to hurry up and tell its story.
December is about to end, and the only thing I'm thinking of is how I'm going to fit my budget through all this Christmas shopping and monthly bills and expenses. But every now and then, I long to be on the road again, traveling to someplace foreign, or just someplace unfamiliar. On mornings that I feel grumpy, I miss the coffee I drunk in Hanoi for four days. On afternoons when I feel tired, I think of the sunset at Hoan Kiem Lake and yearn for that calmness again. On nights when I'm nostalgic, I wish to be on a plane heading to my next destination.
Tonight is one of those nights. Or maybe I just really want to finish all my Hanoi posts before the year ends.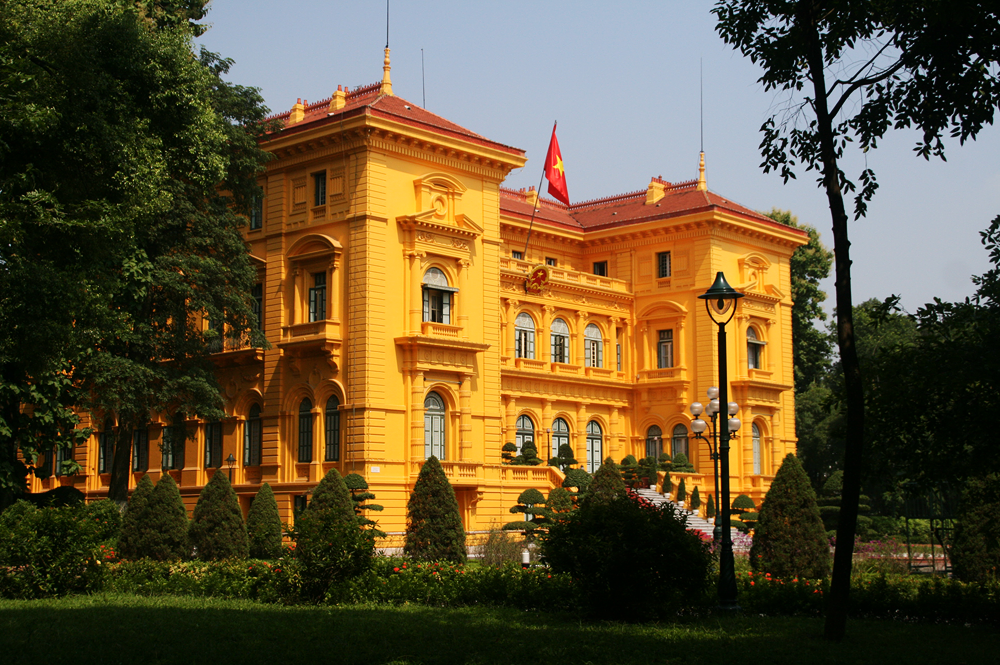 On  our last day in the city, we spent it by visiting one museum after another. We didn't have to go to the airport until late at night so we could spend the day whichever way we want. We decided to save the museum visits for the last day because it's better to be visit nearby places than go somewhere far. There are tons, and I mean TONS, of museums in Hanoi, but we decided to just visit three.
We first went to Ho Chi Min Mausoleum to visit the preserved body of the late Vietnamese leader Ho Chi Minh, but that day, of all days, the mausoleum was closed. So we just dropped by the Ho Chi Min's Residence where he lived.  It was curious that he chose to live in a wooden house when a mansion was provided for him. After that, we visited the Ho Chi Minh Museum which is probably one of the nicest historical museums I've been to. There are art installations, and the relics and documents are preserved. You don't need a guide to understand the history because there were textual explanations in every display.
Among the three sites dedicated to Ho Chi Minh, I loved the museum the most. I am moved by what Ho Chi Minh did for the country. I don't know much about history, and I certainly didn't know enough about Vietnam's before the trip. I've heard of the Vietnam War, but I had no clear idea about the horror that took place. Vietnam is similar to the Philippines in a way that both countries suffered in the hands of multiple colonizers. But it seems to me that Vietnam have moved on and developed much better than the Philippines have done. They had a more thorough effort to regain their lost identity. It makes me sad, though, because I know we can do so much more to continue to enrich our culture despite all the colonizers.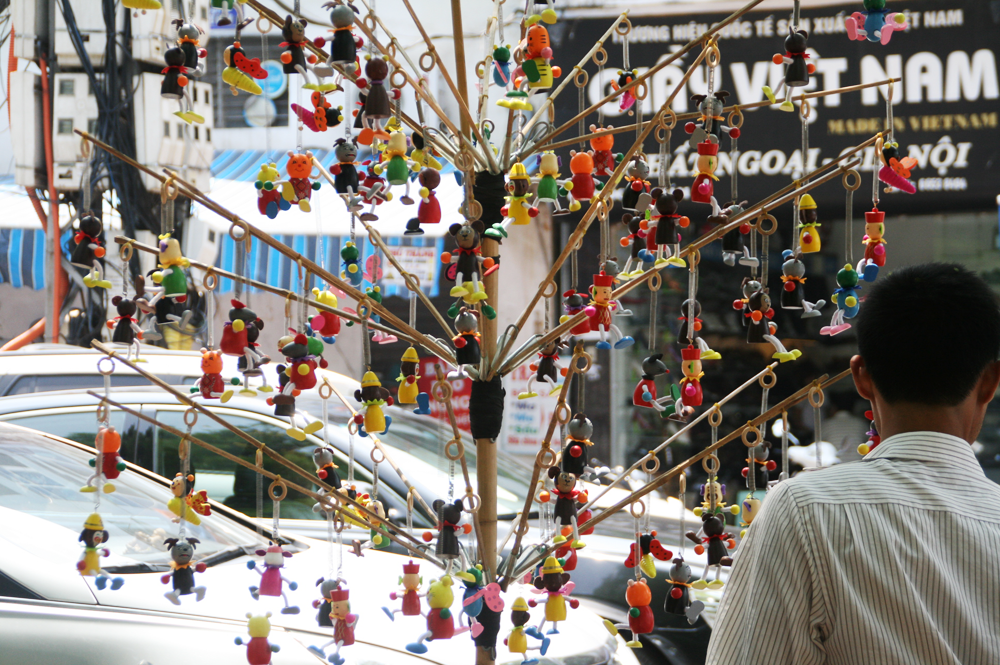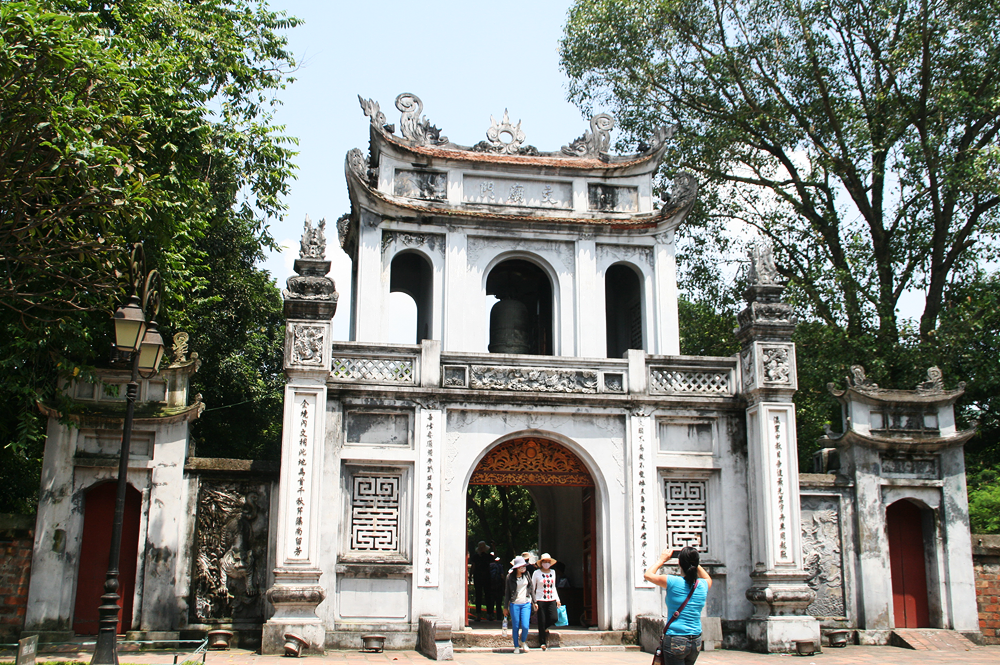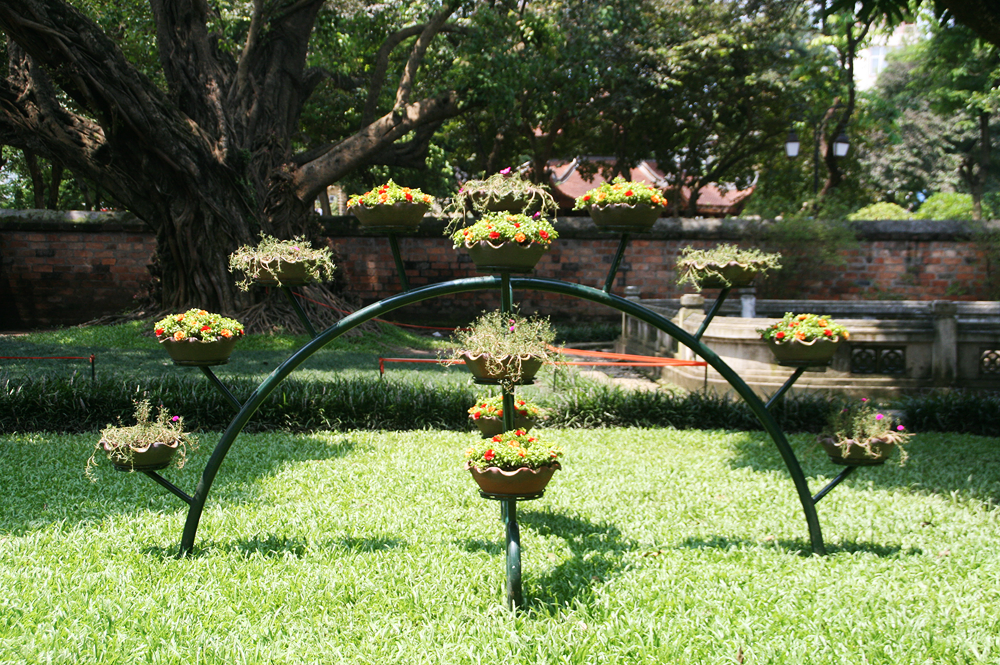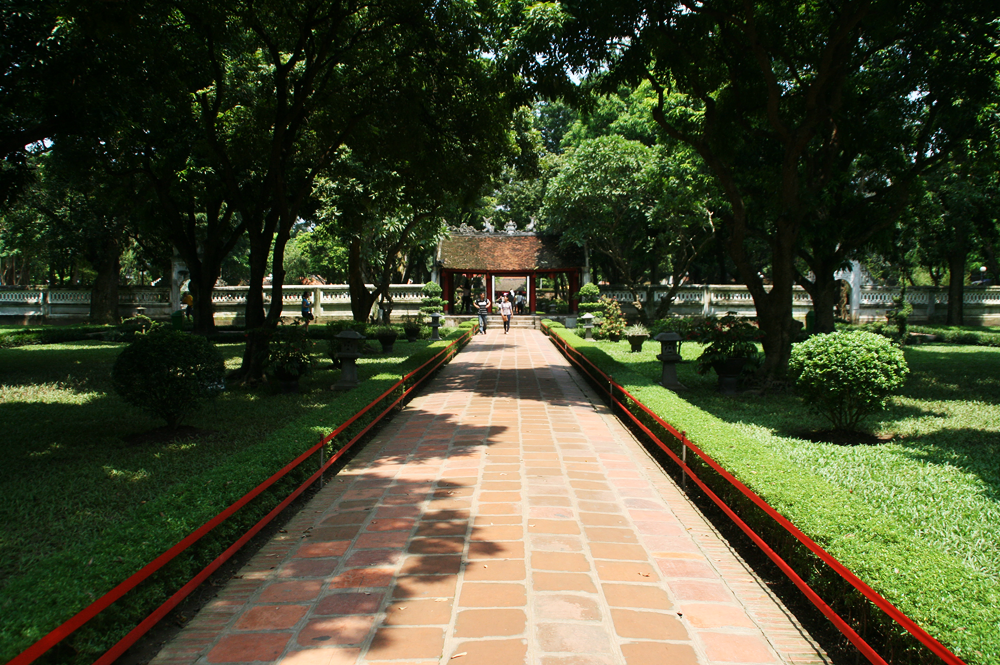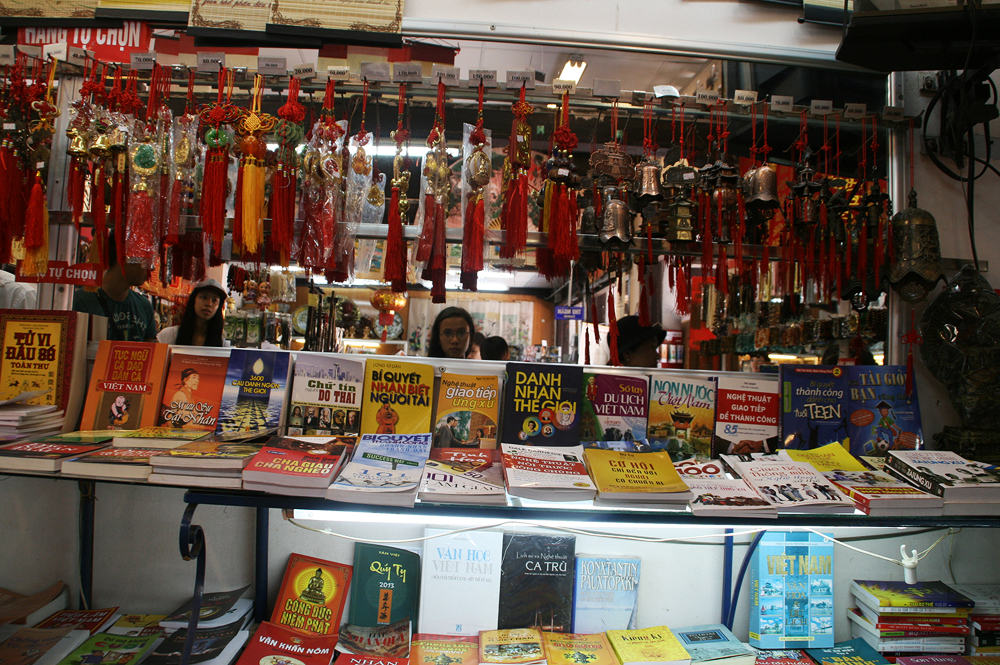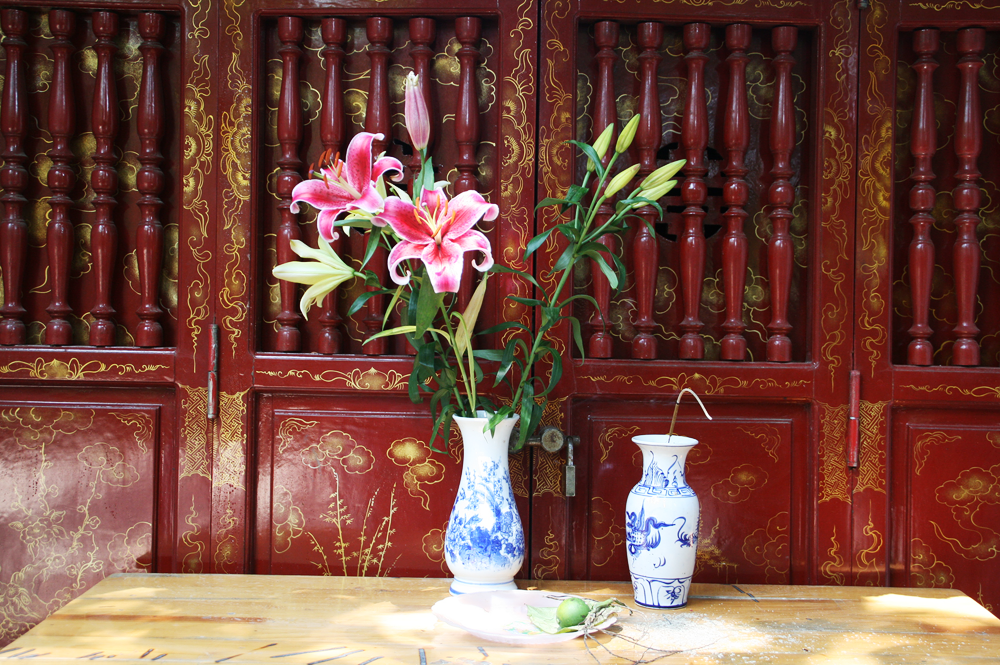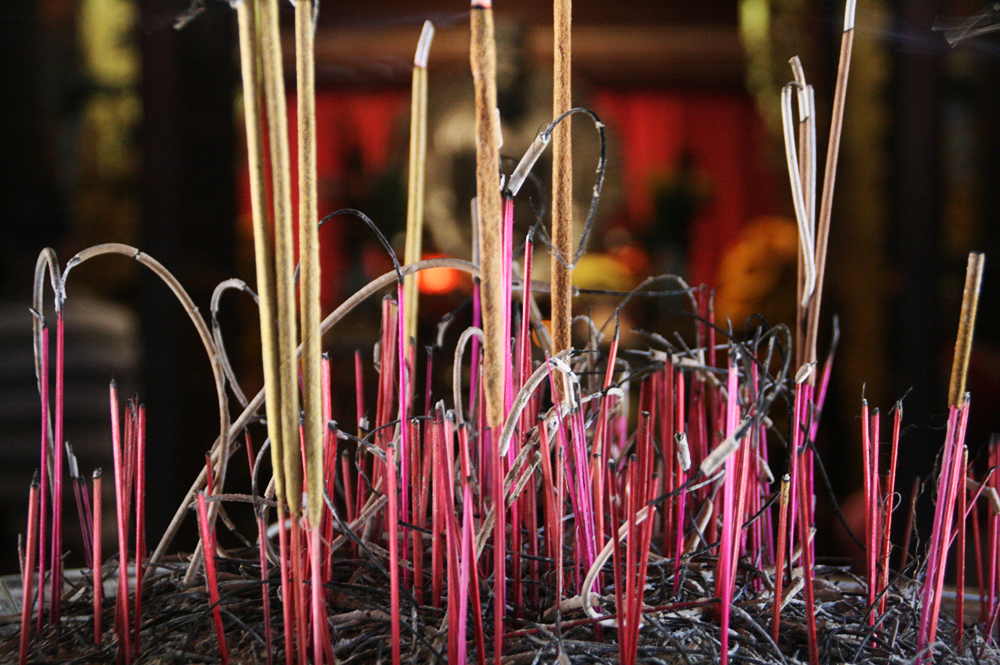 From Ho Chi Minh Museum, we walked quite far to reach Temple of Literature and National University. For this stop, I think you can better appreciate it with a tour guide. We didn't have one and there were no pamphlets or written description on every building and structure in the place. Jinky and I foolishly tagged along some tour groups so we'd have a bit of an inclination what's so good about the Temple of Literature.
It was pretty big, and there were great expanses of open grounds. That day was scorching hot so we spent half of the time just hiding in the shade. I couldn't handle it anymore and bought myself a really good ice cream on a stick, and I made a Japanese friend in the process. LOL.
After our rather clueless walking around the temple, we decided to have lunch on a nearby local restaurant. We had some fried rice and a nice bottle of coke. Vietnamese people are amazing, since they are very patient in dealing with people who speak no Vietnamese! And those who speak in English make it a point to help us. We wanted to buy some stomach medicine but were scared to buy from a pharmacy since misunderstandings can occur. A local from the restaurant accompanied us to the pharmacy and helped us buy medicine. We were very grateful. 🙂
The last museum we visited was the Hỏa Lò Prison or Hilton Hotel. It was demolished in the mid-1990s but the front gate was preserved. It's haunting to visit the rooms and peek into cell blocks, because there's really nothing pleasant to see. I got scared quite a few times. But I am thankful that there were explanations posted throughout the museum that I understood it a bit.
There were photos of past prisoners, Vietnamese and American prisoners alike. There were also old photos of the executed prisoners, which was haunting and traumatizing but I couldn't stop looking.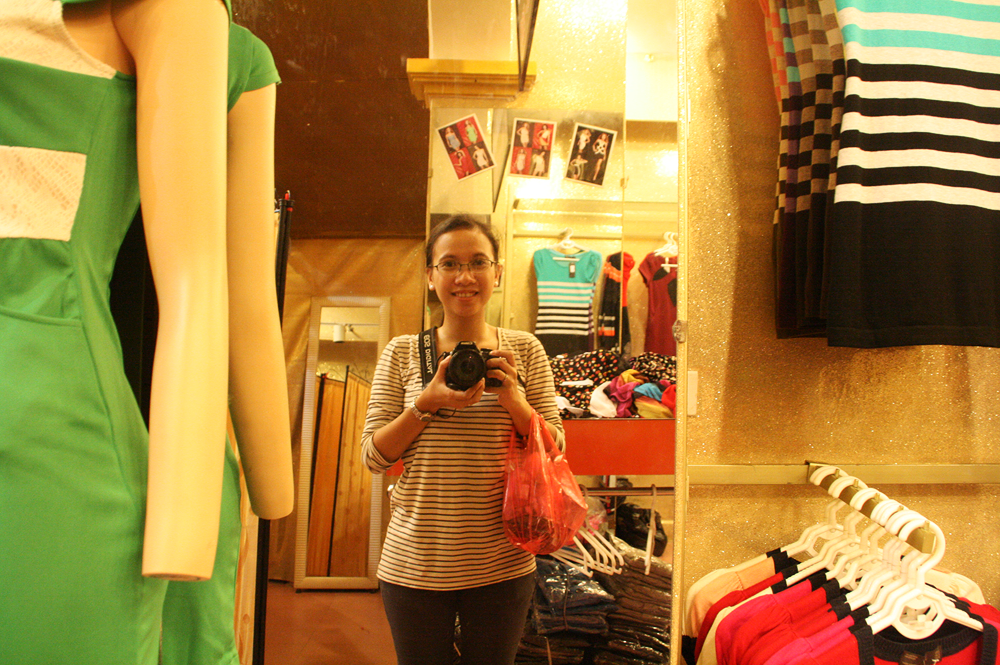 We finished our museum tours quite early, so we had a lot of time to buy some pasalubong at the grocery. We even get to freshen up a bit in the hotel. Also, we enthusiastically dropped by Dong Xuan market again, which I promise to blog about in detail. We left Hanoi with a heavy heart because it was starting to feel like home. The chaotic streets that were scary on our first day became quite reminiscent of the mess that we left behind in Manila. Well, maybe that's why Hanoi felt like home.
I miss Vietnam. I actually plan to go back next year, but this time to visit Ho Chi Minh City. I just hope that the coffee in HCM is as good as the one in Hanoi, because I'm only coming back for that.