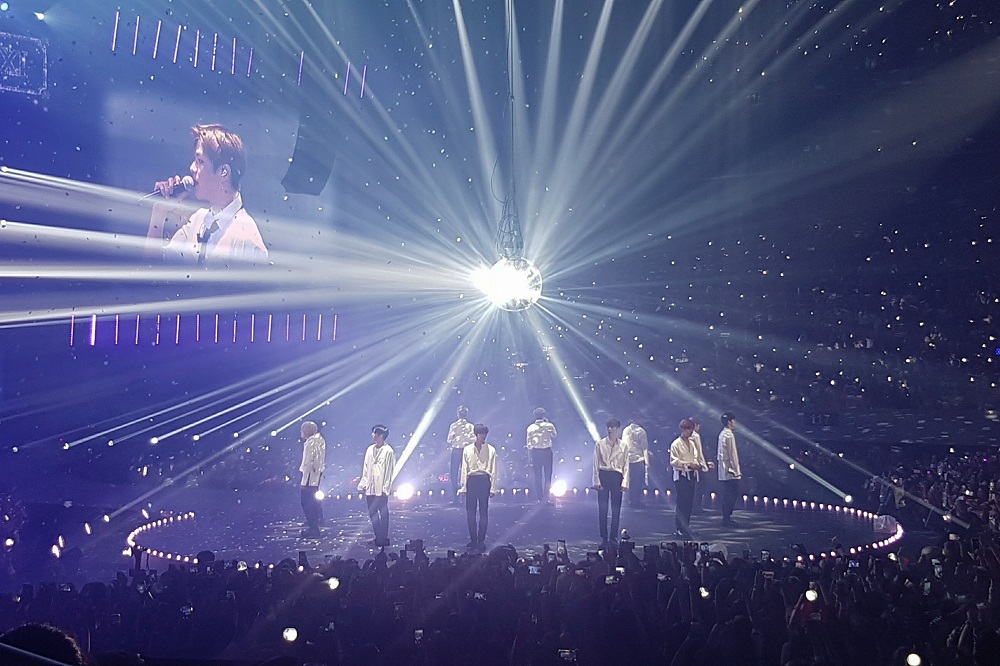 If you told me last year that I'd be watching a concert of a rookie KPOP group this year, I'd laugh at your face. I'm too old for rookies, I'd say. No one's good enough to hold my attention, I'd add.
But guess what, I ended up watching Produce 101 Season last December, and it's been a whirlwind of fangirl feels ever since. So I don't know how to start this post without explaining how much I love Wanna One (and PD101 boys in general!), and how the past eight months have been a happy comeback to KPOP for me.
I didn't really want to be too attached to Wanna One, because their contract lasts for only a year and a half. I had enough heartbreak over KPOP groups, and I didn't want to have another one. But seeing them repeatedly on my Twitter and IG feeds, watching their variety shows, and having my sister become a bigger fan than I am, it was bound to happen.
It took awhile before I fully admitted that I love Wanna One! My top two Produce 101 trainees didn't make the cut (JongHyun and YoungMin!), so even though I love the eleven Wanna One boys, I didn't immediately get hooked. It was only these past few months that I eased my way into the fandom, getting to know the boys one by one, playing their songs on loop while I work, and eventually becoming a Wannable. This is actually the first time I called myself one! I love every member almost equally, and it was difficult for me to pick a favorite.
When they announced that Wanna One's having a concert in Manila, I just had to see them live. Knowing it would be their last concert here before they eventually disband by next year and the last stop of their world tour, I wouldn't miss it for the world.
I am so glad that I decided to see them live, because it was definitely one of the best concerts I attended so far. [Read more…]