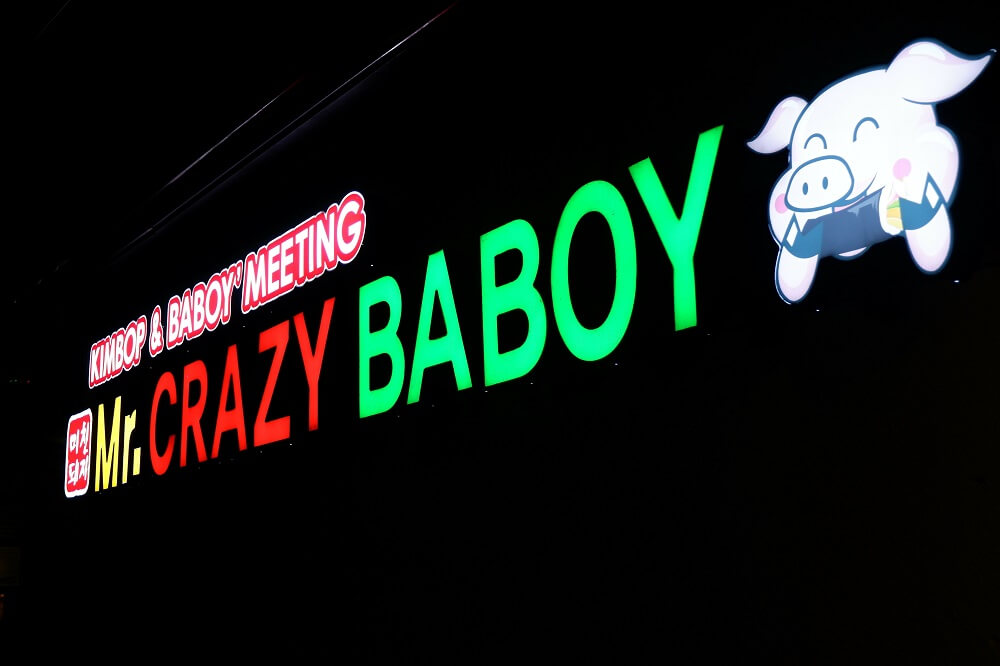 Mr. Crazy Baboy is a Korean grill restaurant in Los Baños near the UPLB campus. It's one of the Korean restaurants that sprouted in Elbi for the past few years.
And by the past few years, I actually meant the years after I graduated from the university! Why were there suddenly tons of Korean restaurants and cafes and even a student organization for KPOP fans after I left? Where were you when I had no college friends and when I spent years wondering when I could finally try samgyupsal? I swear, greater things happened after I graduated. Anyway.
I don't visit Elbi as much as I want to, but my sister, who regularly does, brags about the new restaurants she tries everytime she visits. So when we spent an entire day in UPLB for her pre-nuptial shoot, we had dinner at a Korean restaurant right after.
I'm not sure if it's because I haven't had samgyupsal in months, but I seriously enjoyed everything we ordered that night. 10/10 would recommend.
A large menu was posted outside the restaurant and it was more than enough to entice us to go in. It was startling to see the restaurant at the alley where I used to eat 30-peso tapsilog and tocilog. Now there's a Korean restaurant with flashing lights standing on the same spot.
I was a bit sad knowing that the place looked completely different from memory, but the sadness immediately disappeared when I realized that I'd be eating samgyupsal that night.
We ordered a lot and my sister treated us because my cousin Lalaine and I were amazing assistants that day. We didn't let a single sweat ruin her makeup, so yes, I believe we deserved the meal.
We asked for only two orders of daepae samgyupsal (thin sliced pork belly), because we planned to order more dishes. I was the designated cook that night because the grill was right in front of me. I know that the designated cook often ends up eating the least, but I made sure that wouldn't happen to me.
It was my first time trying samgyupsal with cheese and I'm in love! I love spicy food, so I usually enjoy my samgyupsal with kimchi and lots of gochujang. There seems to be a trend now to partner samgyupsal with cheese but I didn't really crave it. I was satisfied with my lettuce and kimchi-wrapped samgyupsal. But after trying it this time, I was pleasantly surprised. Cheese goes well with everything.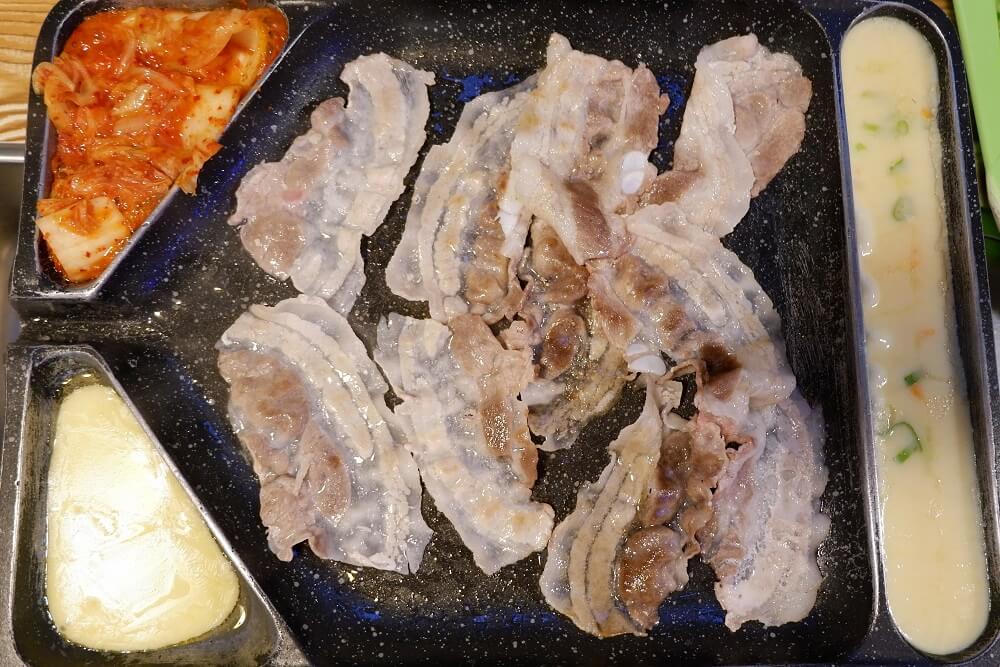 We used a grilling pan that had separate sections for the meat, cheese, kimchi, and egg stew. I like my samgyupsal partly burnt, and I'm not just making an excuse for my lousy cooking. I admit I haven't mastered the true art of cooking samgyupsal but one of these days I will, and I will brag about it.
They do not have a wide variety of side dishes, but the few side dishes they serve, they made really well. I like the kimchi, and the eggplant side dish was also pretty good.
Aside from samgyupsal, we also ordered kimbap, sundubu jjigae (spicy soft tof stew), donkasu (pork cutlet), galbitang (short rib soup), and bibimbap. We liked everything, and I can actually see us ordering pretty much the same items on our next visit.
I think the only thing I didn't really like is that customers couldn't ask for a refill of the lettuce. At least the side dishes were refillable.
So if you like your lettuce wraps, you might have to pay extra for it.
I know I raved so much about the samgyupsal, but it was actually the galbitang that I loved the most. I have yet to taste a galbitang I didn't like, and this one was really good. It was actually the last dish served, and I already ate quite a lot when they served it. But I  shouldn't be surprised that I ended up eating a lot when it was served.
The meat was so tender, and the soup tastes like rainy nights and cozy beds. I swear it was comfort served in a Korean earthenware pot. I wanted more.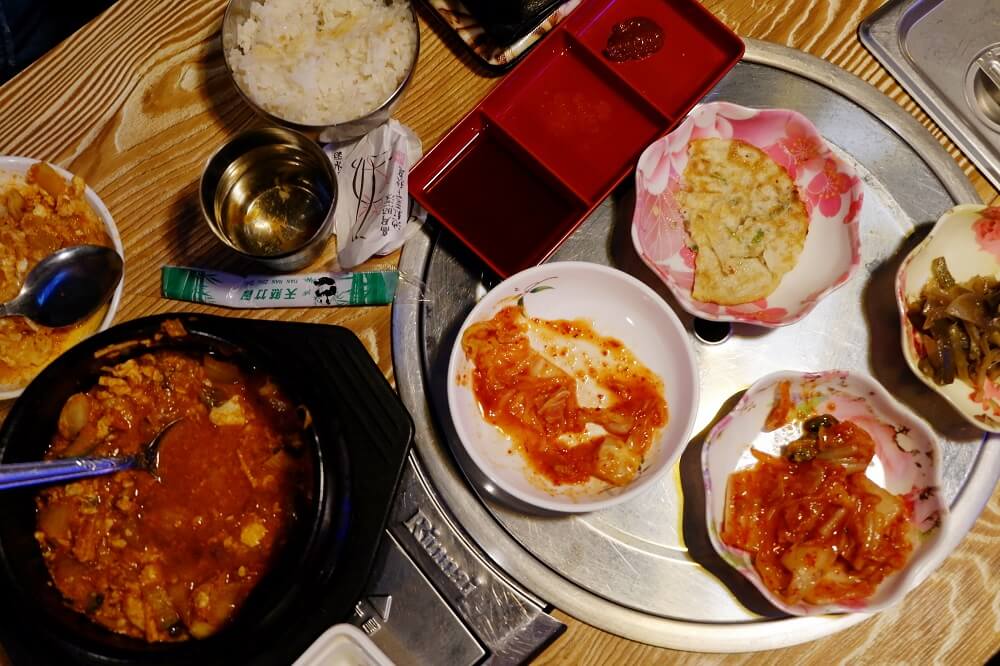 To end our meal, we had Melona, of course. Ate said the Melona was free before, but it's no longer free when we had went there this August. That's perfectly fine, because apparently, the restaurant recently changed management and there are tons of improvements in the place. The restaurant is now fully airconditioned, and the new owner is a lot more pleasant than the previous ones.
Overall, we loved the experience. We had no trouble communicating with the servers because majority of the servers were Filipino. The Korean owner was also busy assisting customers as much as he could, even though he couldn't speak English nor Filipino that well. He was apologetic when he couldn't communicate well with us. We more than appreciated his efforts to servce the customers.
He also didn't get mad when we asked him if they could show Wanna One music videos, because they were playing BTS music vids nonstop since we got there. I almost became a fan, lol.
Because I've been staying in Makati for almost eight years now, I feel like the price was just enough and even a bit cheaper than the prices in Manila. But I honestly have no idea how UPLB students could afford to eat there? I mean, the cheapest dish on the menu was the ramyeon, which was 120 pesos! That's like my daily budget when I was a student. But don't mind me. The cheapskate in me is just rambling. And maybe the students aren't really the target customers. We ate there on a Sunday and it was full! I guess the locals, families, and teachers are the primary customers, and not the undergraduate students who have to live on meager allowances weekly. I sometimes forget that not just students live in the area.
Also, if the name is a rip-off the popular Romantic Baboy, I have no idea. I still highly recommend trying this one.
Mr. Crazy Baboy
Final Rating: 9/10
Lopez Ave., 4030 Los Baños, Laguna, Philippines
https://web.facebook.com/pages/Mr-CRAZY-BABOY/379068969277159