FroYo isn't my thing.
When the frozen yogurt craze exploded a couple years back, I wrinkled my nose at the mere mention of it. Everytime someone invited me to eat FroYo, I'd quickly say, "No, thank you!" I just don't like the taste and feel of yogurt, and having it frozen doesn't make it any better. So it's a surprise that I greatly enjoy BLK 513's Charcoal Activated Frozen Yogurt.
BLK 513 uses Greek yogurt and activated charcoal to reach the delicious end result. It's rare for a food that's gray in color to look so good, but their gluten-free FroYo, mixed with fruits and sauces, easily achieved it.
Located at the 2nd floor of Megamall's Building A, BLK 513 is still on its soft opening. But despite the lack of advertising and very little noise marketing, a lot of people queue up to try the yogurt. Though there's no long line at the counter, the tables were always full and there's always a customer at the counter.
Well, besides their yogurt cups looking very enticing, quirky posters and taglines ("You loved me at my darkest.") and pretty interior really made their little shop stand out at Megamall's rather quiet area.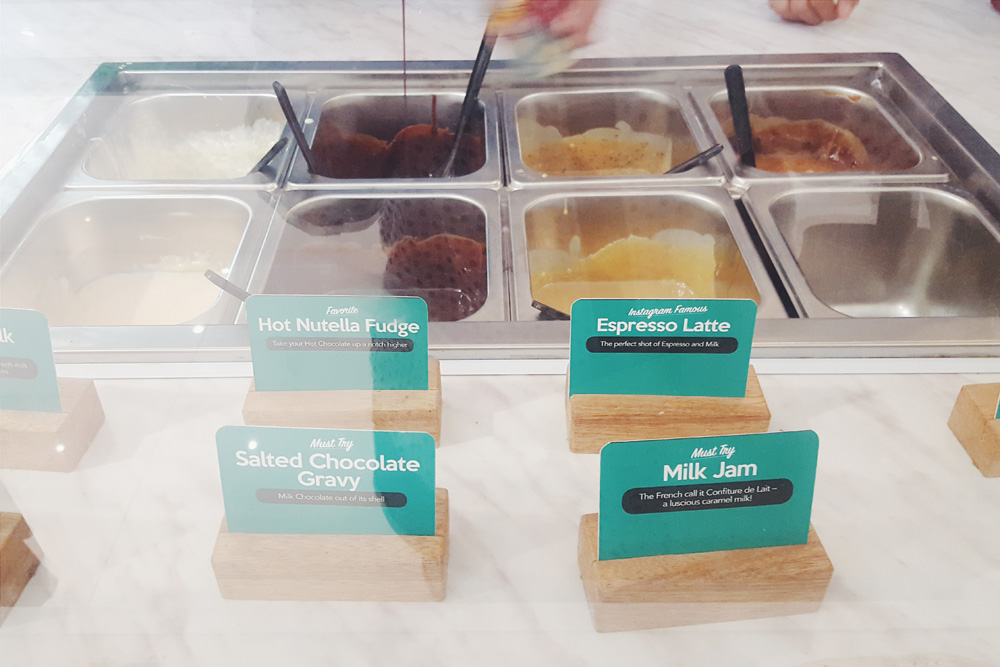 There are only two items on their menu: Dark Skim Cup (PHP 185) and Dark Skim Cone (PHP 170). All five us opted for Dark Skim Cup to avoid the mess of eating the cone.
For the Dark Skim Cup, you can put 1 crunch, 2 fruits, and 1 sauce for your order. While the Dark Skim Cone includes any two of the crunch, fruits and sauce. Now you see the logic of why the Dark Skim Cup is the better order?
Ayessa said that it doesn't taste as strong as other FroYo, but I actually think it's strong enough. In fact, the first few spoonfuls were still challenging for me. Good thing the Nutella sauce definitely complemented the sour aftertaste of the yogurt. What made it an outstanding desert, however, were the fruits!
It tasted like heaven when I mixed the yogurt, mango, strawberry, and Nutella sauce all together. I cannot believe I'm saying this, but it's really something I can eat again.
It was the first FroYo cup I ever finished!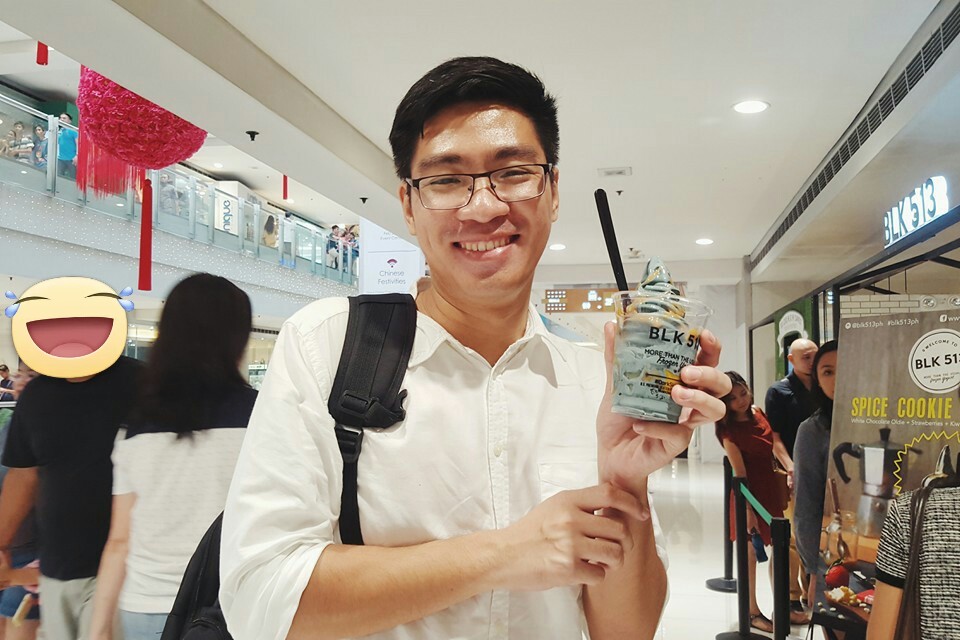 If Kimpee didn't treat us, I probably wouldn't have tried it, too. So thank you, Kimpee, for treating us to this yummy FroYo!
BLK 513
Address: 2/F SM Megamall Bldg A. Mandaluyong, Philippines
Facebook: https://www.facebook.com/blk513ph
Instagram: https://www.instagram.com/blk513ph/