In celebration of Museums and Galleries Month, admission to the National Museum of the Philippines is free for the whole October! Ayessa and I took this chance to visit the museum, even though we're not exactly artsy-fartsy person.
We were surprised upon arriving as there was a long line at the entrance. I visited the museum back in college, and I remember it looking a bit rundown and barely having visitors. It's great to see the place buzzing with visitors, young and old. Besides a group of students having their school excursion, there were a lot a of families with young kids, couples, and groups of friends.
It's uplifting to know that more Filipinos are paying interest to the country's culture and history. The museum looks pretty new, too. It's great how they're investing on preserving our country's national treasures, and the National Museum is definitely well-maintained.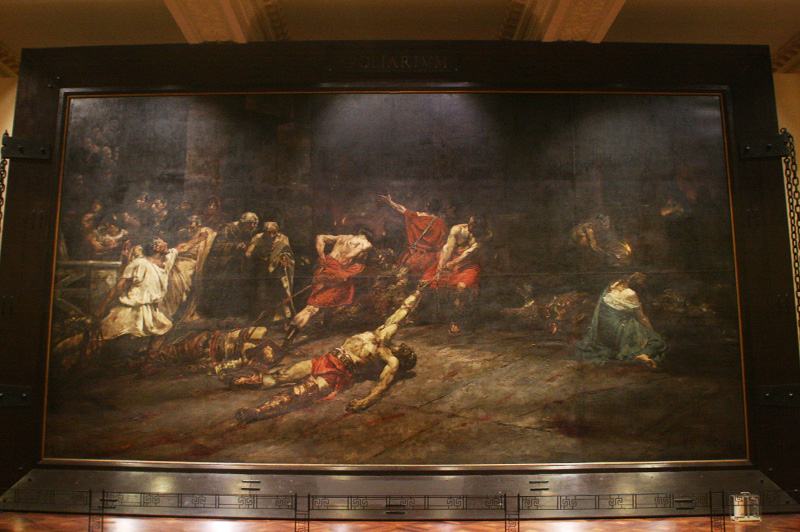 Of course we first went to see The Spoliarium!
It's as grand and overwhelming as I remembered. We listened to the discussion about the painting, and it's evident how there's a heightened interest from the students as they have recently watched Heneral Luna. I'm pretty sure that many of museum visitors were also there to see The Spoliarium because of the movie.
I kind of wish I know more about the Philippine History. I always consider it as one of my weaknesses even during my student years. There's more focus on memorization, and I hated memorizing dates and names. I was more interested in the stories and the sequence of events, but I was too foolish to realize that it's necessary to understand history. Oh well.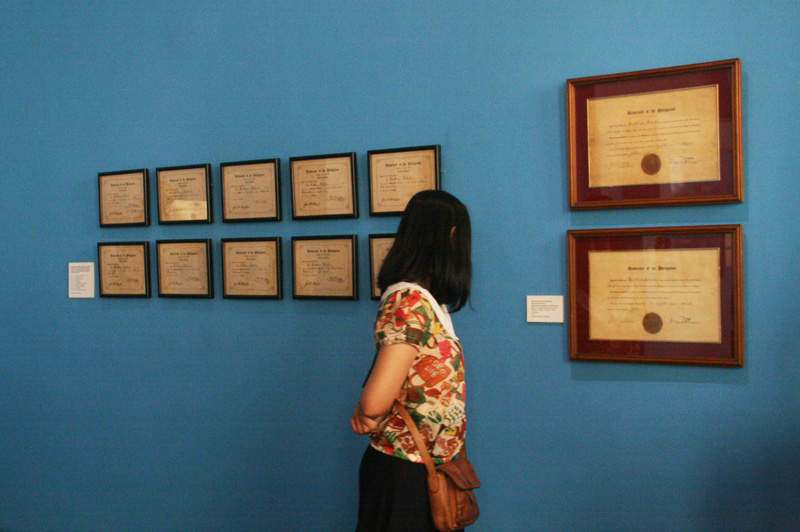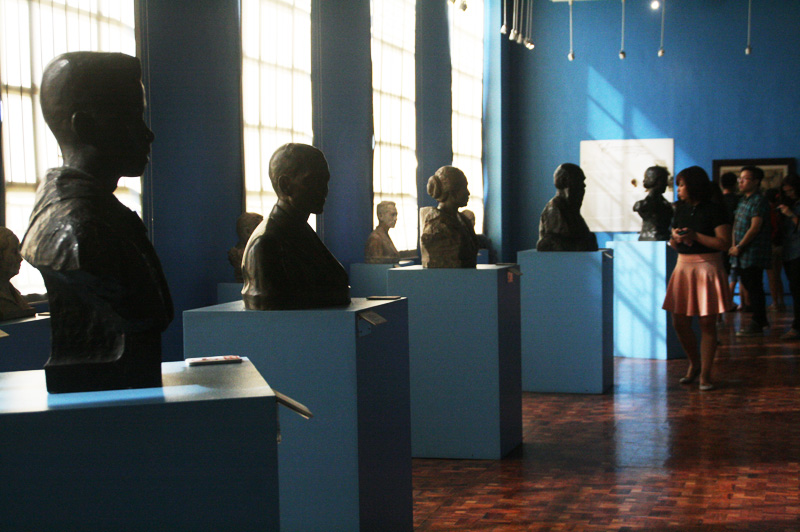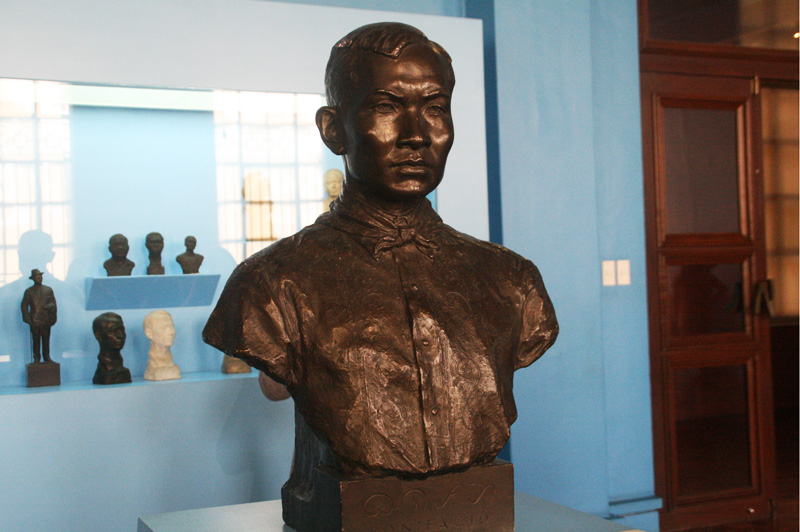 The Bust of Gat Andres Bonifacio
Guillermo Tolentino
The sketches of Fernando Amorsolo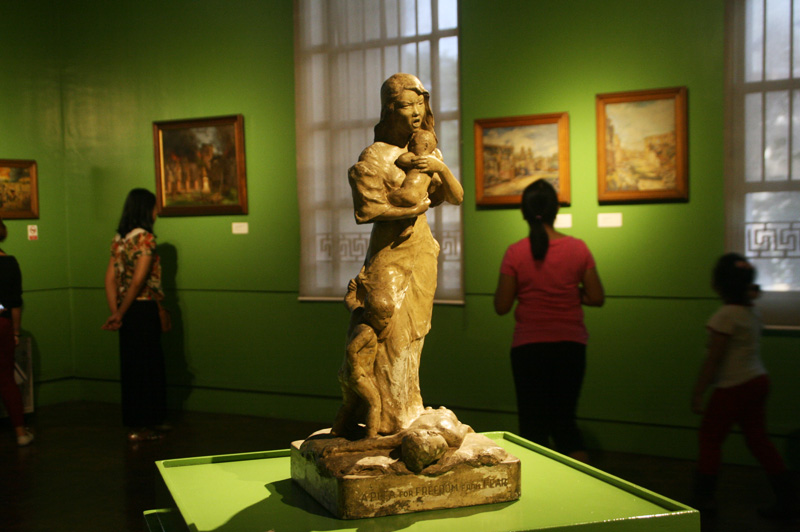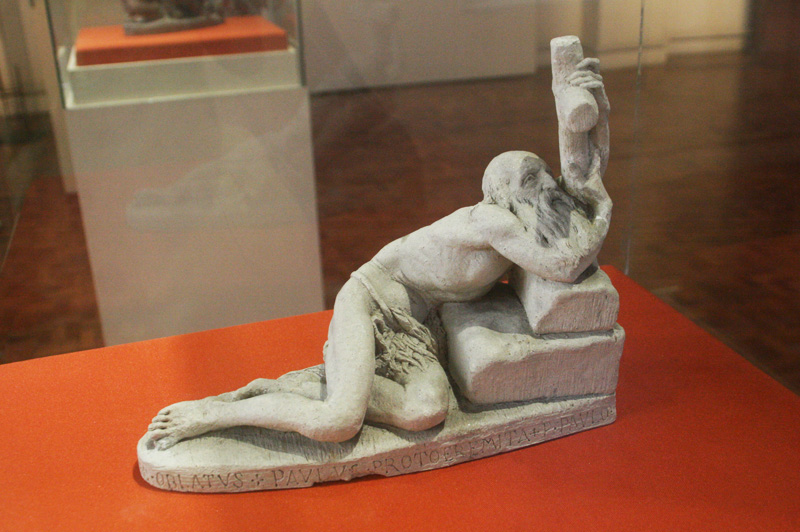 A mural by Carlo "Botong" Francisco
Juan Luna's The Parisian Life
I definitely enjoyed seeing entire galleries devoted to specific artists. The one for Juan Luna was pretty overwhelming, just seeing a fraction of his works in a single space. It made me realize how much he has accomplished in such a short time. Then again, he was a Renaissance man so it shouldn't be surprising that he created his masterpiece, The Spoliarium, when he was just 27 years old.
I spent way too much time reading descriptions and inscriptions, but it was interesting to know more about the artists behind the paintings and the stories behind the masterpieces.
A Saturday afternoon wasn't enough for us to see everything. They close at exactly 5:00, and it started getting eerie when galleries and entire corridors were suddenly devoid of visitors. As much as we wanted to see more and avoid the guards, the creeps got the better of us.
Good thing there's always a next time. I can always come back, and once again be amazed of the talents of Filipino people.
National Museum of the Philippines
Tuesdays – Sundays 10:00 AM – 5:00 PM
Fees: Adult (PHP 150), Senior Citizens and Group Tours – Adults (PHP 120),
Students (PHP 50), Group Tours – Students (PHP 40)
Free on Sundays
Website | Facebook