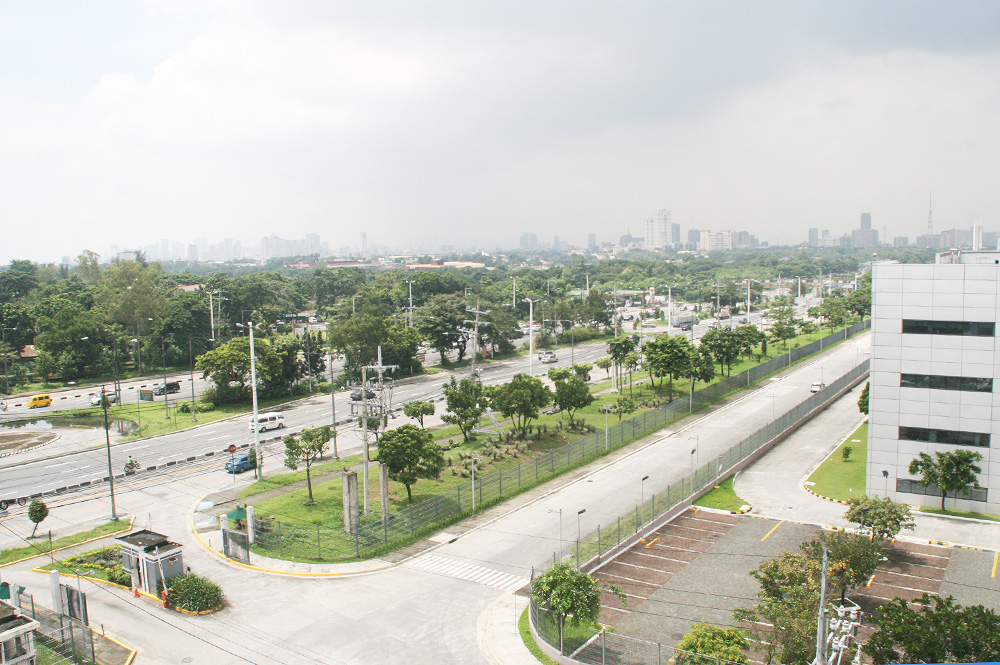 Microtel by Wyndham is a middle-range hotel that offers simplicity and comfort to their guests. The one in UP Technohub is quiet and unassuming with its minimalist exterior and interior, but it's the perfect place for a quiet weekend of unwinding and relaxation.
After weeks of planning and looking for the perfect place to stay for a weekend with the family, we decided on Microtel UP Technohub along Commonwealth Ave., mostly because we chanced upon a discount and it's near. It's the perfect hotel for those looking for a weekend staycation in the metro without breaking the bank. I'd love to try the other Microtel locations, especially the one in Baguio!
Unfortunately, time isn't always so kind. It's rare for Ate to have a vacation, so we always try to go out with the whole family during those rare weekends. We wanted to go far away, but staying in the metro was the only choice we had. Still, it's a weekend well-spent, and I'd appreciate more days like this.
My parents were coming from Laguna, so it was expected that we'd arrive late. What's unexpected was the awful rain and the flood that blocked our way that Saturday. We ended up eating dinner at Buffalo Bro's Ribs & Wings in Maginhawa St. before checking in at the hotel, because we were so hungry. In the end, we checked in at around 11PM, pretty late even for our own standards!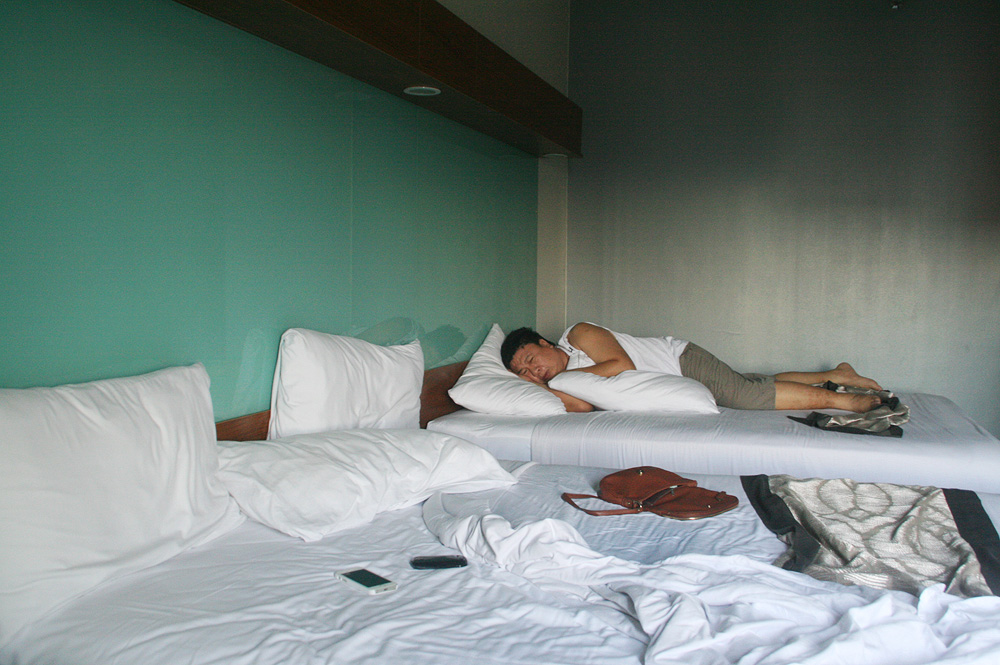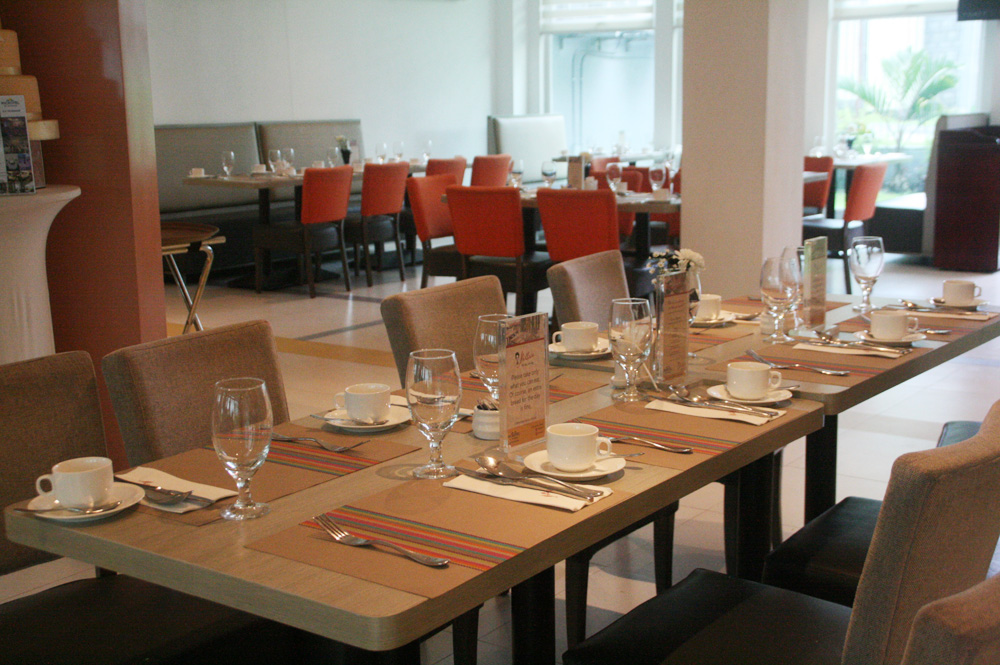 We started our Sunday right with a pretty satisfying buffet breakfast from Millie's Restaurant. Compared to most buffet breakfasts I tried, it was pretty humble. The selection was limited, but for the price and the taste, I really cannot complain. I liked everything I tried. The serving was superb, too.
They offer juice and coffee, and there's a separate table for heating soup and a variety of bread. Fresh fruits were also available, and traditional Filipino breakfast was served. I particularly liked the daing and scrambled eggs.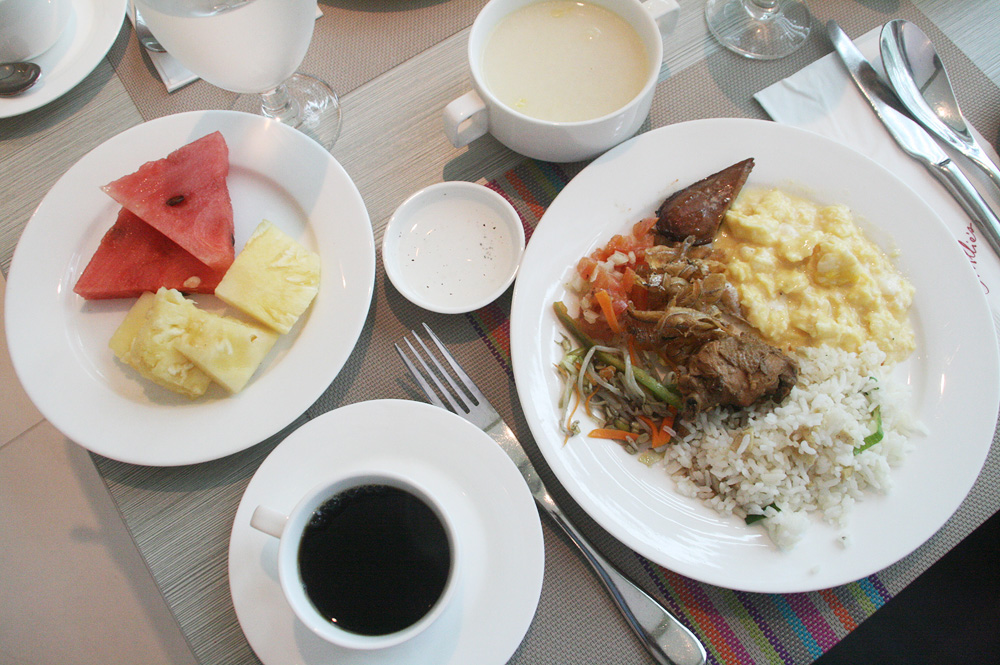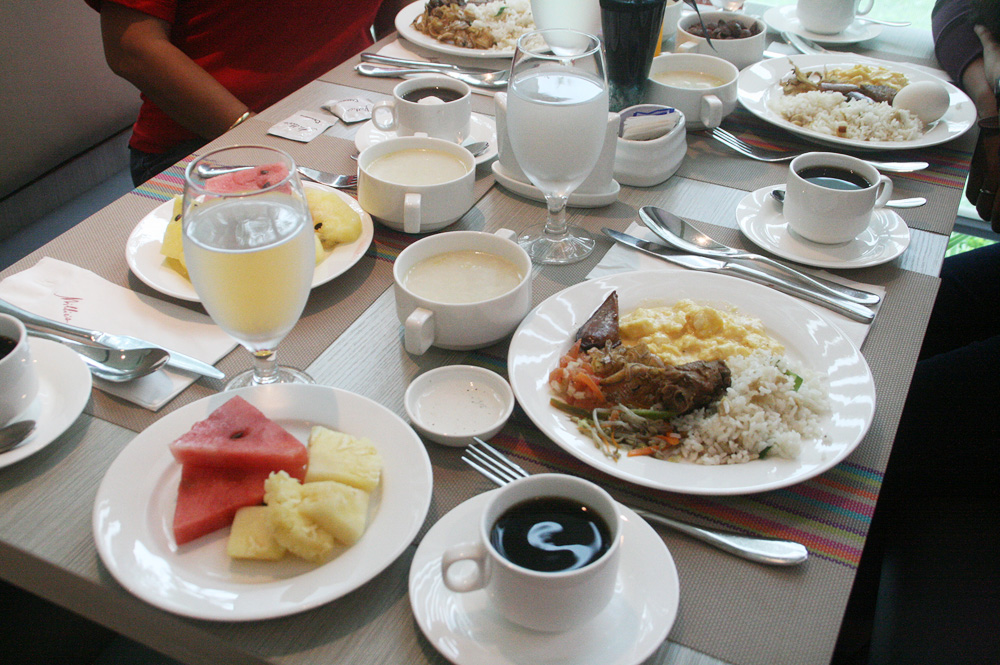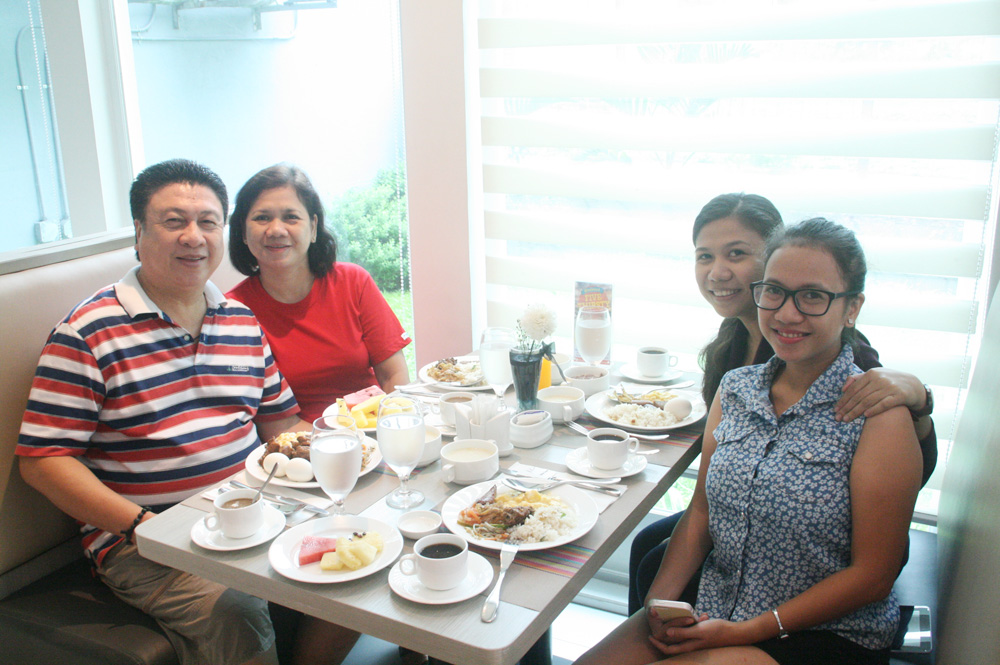 After breakfast, we spent the remaining time lounging at the rooftop pool. I regret not arriving early the previous night, because I heard how the sunset was pretty amazing from there. We were too lazy to wake up early for the sunset.
The pool was quite small, but there were few people swimming. It was also only 4-foot deep, perfect for a small person like me. The sun was pretty harsh that morning, but thankfully it got gloomier around noon. It was curious, though, how the floor never got too hot. I'm more used to concrete floors being scorching hot around that time of the day, but walking barefoot was completely relaxing.
Too bad it all had to end too soon. Since we had to rush back to Laguna, we opted to eat at Technohub, a five-minute walk from the hotel, after checking out. It was a weekend too short, but it was still pretty fun.
Someday, we're going to bring our parents to high-end hotels and resorts, be it locally or internationally. But for now, this will suffice.
Microtel by Wyndham – UP Technohub
UP-Ayala Land Technohub,
Commonwealth Avenue, Diliman
Quezon City, Philippines 1121
http://www.microtel-uptechnohub.com
+63 (02) 804 6888
uptechnohub@microtel.ph