If you ask me about night shift perks, it has to be the breakfast and lunch dates after work. Twice or thrice a week, some of us head straight for breakfast before going home. Be it a quick meal at McDonald's or Jollibee, or something a little heavier at Tapa King of Sinangag Express, we spend an extra hour together. Our choices are limited, since not a lot of restos open at 7AM. We fondly call ourselves the Breakfast Club, because why not?
Last Saturday was a bit different since we trooped all the way to Binondo to feast on Chinese food. We were supposed to go there earlier, but we ended up leaving the office at around 11AM due to overdue tasks.
First, Tihn, Stan, Kaedi, Malorie and dropped by The Para Shop Manila to buy some paracord for the night shift bracelet. We battled the summer heat, drowsiness and hunger as we waited for Tihn to decide which paracord she wanted for her personal bracelet. Heh. She had to leave early, though, so it's just Kaedi, Stan, Malorie and me who had to devour all the glorious food.
Excuse the messy hair, eye bags and oily skin. We just really wanted to eat.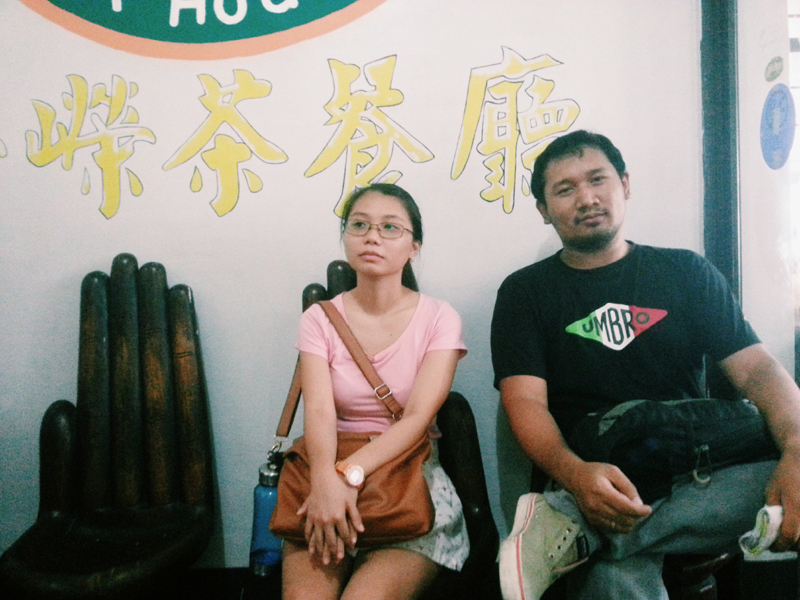 We decided to eat at Stan's highly recommended Ying Ying Tea House along Dasmarinas St. Don't ask me how we got there. I just followed and found myself in an unassuming tea house brimming with customers. If not for the waiting line, you would think it's just an ordinary carinderia, but it's actually one of the most well-known food stops in Binondo. They serve delicious Chinese food in big servings and affordable price.
It took us a while to decide what to order. My hunger dictated me to order hakao, chicken feet, mami, frog legs, congee etc., etc., but we settled for Litsong Kawali and Yang Chao Fried Rice. Because you don't go to Chinatown and not order Yang Chao. We also had separate dimsum orders, because we were really hungry. I might have to say that a couple more times in this post.
I loved everything! From xiao long bao to chicken feet to fried rice to litsong kawali to beef broccoli, everything was cooked deliciously. Please don't make me choose a favorite!
What's even surprising is how a 1/4 kilo of litsong kawali is only P140 and a big plate of fried dimsum is only P110. My tall glass of lemon iced tea? Only P55!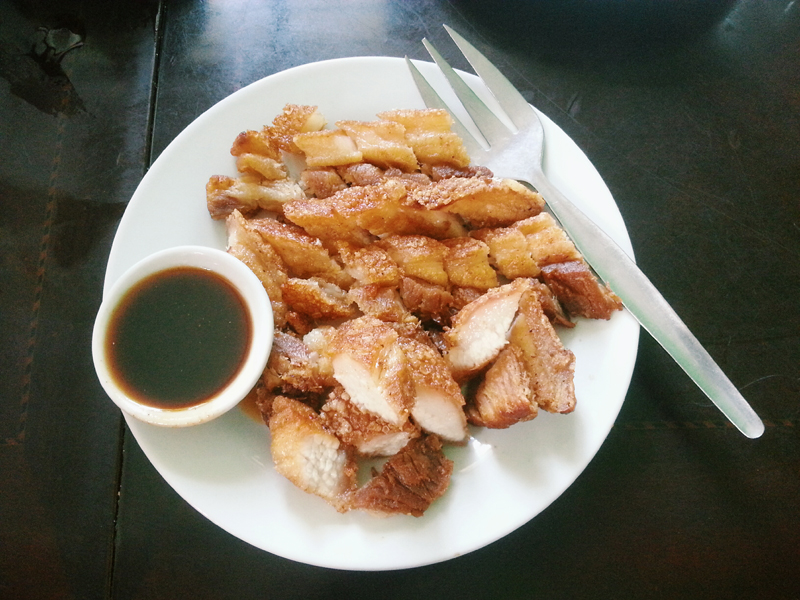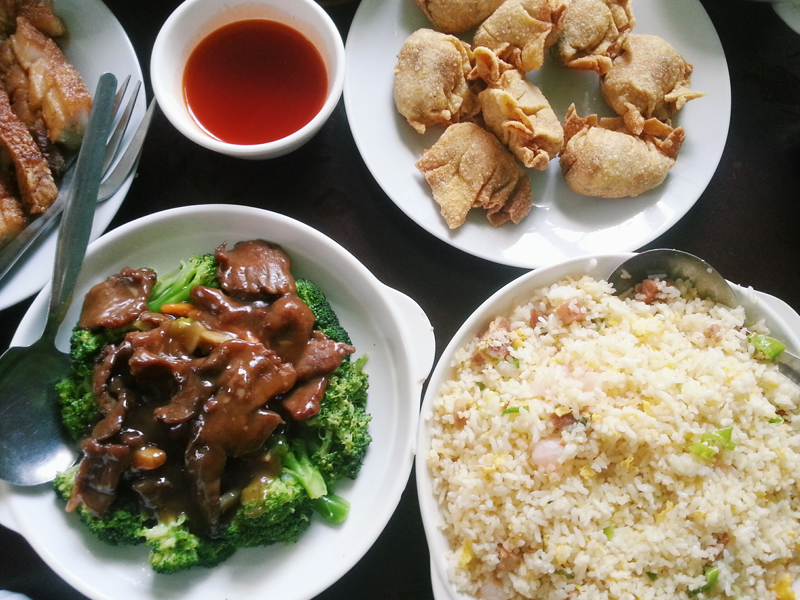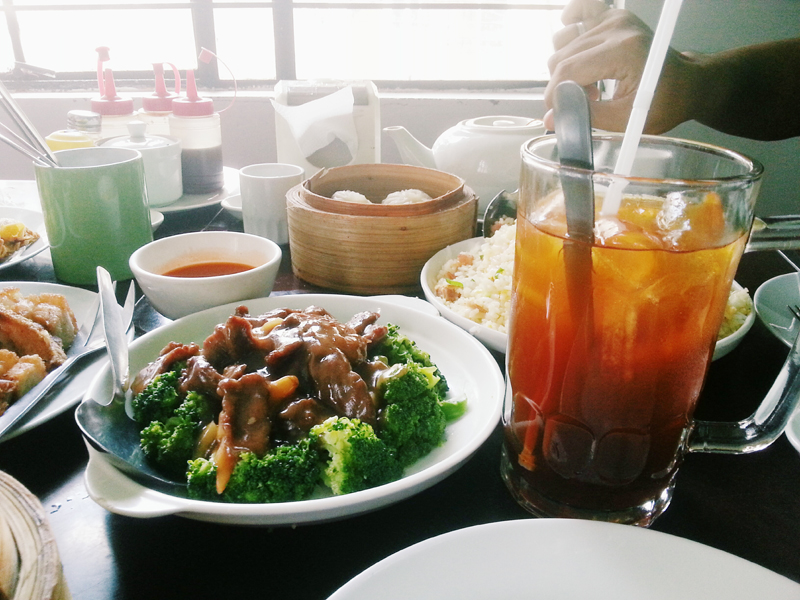 There were only four of us, but we managed to finish everything. Though we traveled far and it wasn't the most favorable weather to go exploring, I have to say that it's all worth it. Despite having to wait for a long time to be seated, I'd gladly do it all over again. The food was that good.
It's barely three months since I met these people, but I guess it's true that friends who eat and laugh together, stay together. To more gastronomic adventures with these new friends, and I hope next time, everyone's present!