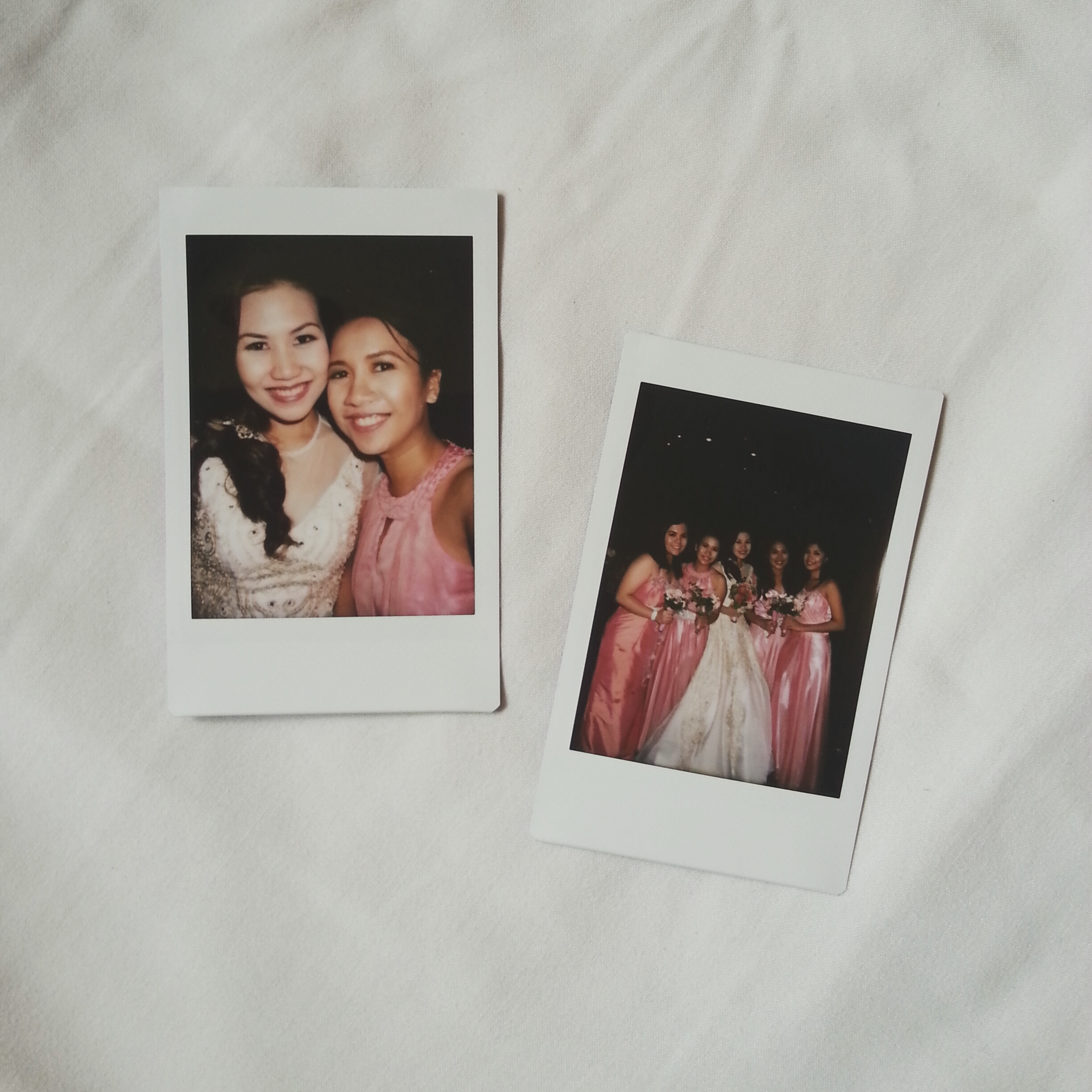 From being grade school classmates to cleaning classrooms after school to joining theater groups together to sharing kilig moments with high school crushes to stalking all the pretty boys to posting testimonials on each other's Friendster walls to squeezing in a tricycle (all 9 of us!) to having petty tampuhan to re-uniting after month and year-long fights to dinner dates on random weeknights to talking about career goals to exchanging our most kept secrets to transitioning from berks to babes to being bridesmaids in each other's wedding. We'll be friends forever and that's a promise I love to keep.
I couldn't write a mushy message in the card I gave you nor in the frame they passed around for the guests to write on. So here's my wedding message.
I love you, Riya. I felt a sense of joy and pride as I saw you, as radiant as the sun, walk down the aisle. You've always been beautiful, but on your wedding day you were glowing.
I wish you happiness, I wish you love. I wish you joy as you embark on your married life. I'm pretty sure you'll be the posh wife and the sexy mom in the future.
And to end this post, here's what our friend Nathan has to say to you:
Life is funny sometimes. It can push pretty hard. But if you look close enough, you find hope in the words of children, in the bars of a song and in the eyes of someone you love. And if you're lucky, I mean if you're the luckiest person on this entire planet, the person you love decides to love you back.
So I guess you and Paul are the luckiest people on earth. 🙂