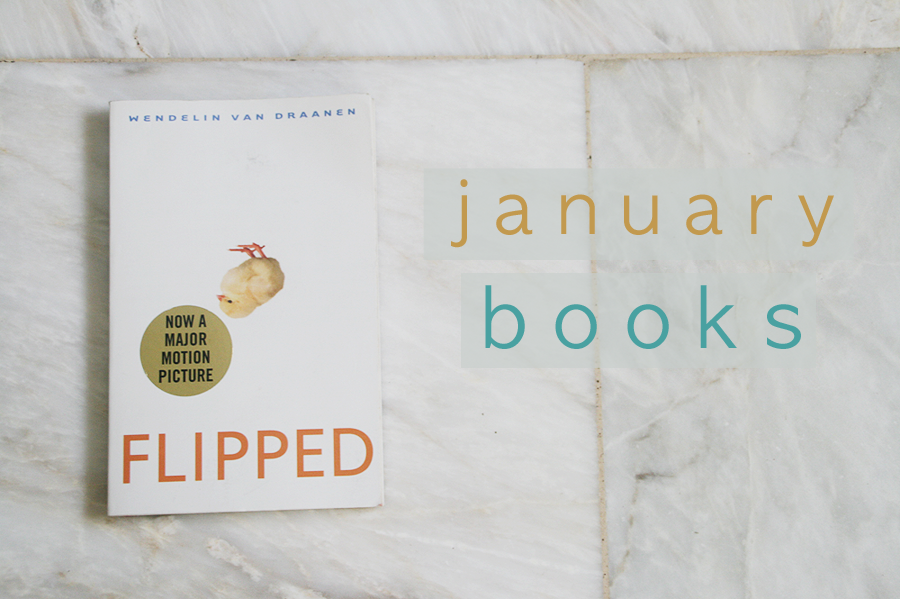 This is my 4th attempt to accomplish the 52 Books in a year challenge. The only time I actually achieved that was back in 2011, but I got too lazy to keep on writing reviews. By September, I was only reading and no longer writing. But hopefully, I can continue writing book commentaries for my 2014 Book Challenge! Trying to fit reading in my schedule is becoming quite difficult, but hopefully I'll manage. So excuse me if I'll pass off comics and graphic novels as books from time to time. Hee.
It's no secret that I love children's lit and young adult. So this January, I ended up reading three young adult novels and two Roald Dahl ones! Woohoo. I can't say that I've reached my quota of young-ish books, because there's a stack of unread Roald Dahl books sitting next to my bed. Hehe.
Forever
by Judy Blume
It was a lucky day when I snugged a 20-peso copy of this book in a book sale. This is one of her most recommended books and I can see why. It's a lot more complex than Are You There God? It's Me Margaret, but it still has that innocence and curiosity that Judy Blume characters possess.
I didn't grow up with Judy Blume books, but this make me wish I did. It explores questions that neither Sweet Valley nor Babysitter's Club tackle. It opens the window into the world of falling in love and questioning one's sexuality. It talks about having your heart broken and breaking someone else's. It's a book that's not afraid to talk about endings. Forever is a good representation of first love and how the world doesn't end when it's not the last.
I may be too old for this, but some of the themes detailed in the book still resonate with me. Though I may not fully understand, I appreciate how it's so honest in discussing teen emotions. It's often taken for granted and even regarded as mere angst. But Judy Blume gives it the depth many young adult books of late seem to skip.

Eleanor & Park
by Rainbow Rowell
"Holding Eleanor's hand was like holding a butterfly. Or a heartbeat. Like holding something complete, and completely alive."
It's been a while since I last devoured a book in a day. Eleanor & Park is the first Rowell book that I've read. Suffice to say, I am left wanting more. That's a good sign, right?
It's an easy read, but it's heavy on the emotions, too. Rainbow Rowell has a way with words that she seems to use the best one to send the right emotions, to make the readers feel the jitters our character is going through. This book is quite dear to me. Partly because I read it in a time when things aren't going so well for me, and reading this book was the only thing that felt right at that time. Partly because it's just a really good book that strikes the right chords.
I find myself being mesmerized with the prose. But it's never over the top, and it's not just there to look pretty. The relationship between Eleanor and Park seems so beautiful, so fragile, something that I haven't seen in quite some time in a book. It feels so real, too. The progression of their story doesn't seem forced. In fact, it takes them quite some time to open up to each other. And when they finally do, there's an urgency with their words and actions. It's lovely to witness.
I cannot wait to get my hands on another Rainbow Rowell book, because this one made me crave for more.

Esio Trot
by Roald Dahl
I am incredibly conflicted about this book. I feel cheated after reading it, because I'm actually expecting a moral in the story. Instead, I closed the book not exactly understanding what I'm supposed to get out of it. Then again, some would argue that you really don't have to learn anything in reading. Hmm.
It's about Mr. Hoppy and his little crush on Ms. Silver who lives in the room directly below Mr. Hoppy's. Basically, Mr. Hoppy's fools Ms. Silver into thinking that a spell can make her tortoise grow bigger. It seems silly but they really fall in love that way. If this happens in real and if I'm Ms. Silver, I'd be furious. But this is a Roald Dahl book and no one gets mad here. However, if I were a parent, I won't let my children read this one. It's perverse. It doesn't teach persuasion. Instead, it showcases how tricking someone you love may actually pay off, which is a lesson I don't want young ones to learn.
So, is this enough to make me stop reading his books? Definitely not. Besides, it's a really short book that you can finish while having your pedicure done. Heh.

The Witches
by Roald Dahl
Now, this is a book I can proudly put on my future children's shelf. It's imaginative, incredibly funny, and very positive. It's a bit dark, but Dahl writes a set of quirky characters who manages to make light of any situation.
In a summer trip with his grandmother, a boy is turned into a mouse by the Grand High Witch herself. It's a scary tale of a child who recently learns about witches and how to distinguish one, and ends up running into the association of witches and finds no escape. It turns downhill from there because there's possibly no way to turn him back into being a kid. But is that enough to dampen his and his grandmother's spirits? Of course not! They even come up with a vengeance that's so satisfying you feel like pumping your fist in the air.
It's an entertaining and a quick read. Not my favorite Roald Dahl book but it's engaging enough to read thoroughly. Dahl's portrayal of witches is a great juxtaposition of J.K. Rowling's. Just when I feel like I am no longer scared of them, here comes Dahl making me suspect that every lady I encounter is a witch in disguise, searching for the next kid she'll be cursing.

Flipped
by Wendelin Van Draanen
In my memory based on the movie, the Bryce in Flipped is adorable and cute. In my memory, the Bryce in Flipped is pretty much perfect. Then I read the book and my impression of Bryce Loski was completely ruined. I didn't remember him being such a coward nor being incredibly mean. I ended up hating him with so much passion I almost stopped reading.
That's why it's so satisfying when he flipped. Such a clever title, perfectly apt for the turn around that happened in the story. It has two meanings in the story, both of which is endearing and heart-warming. Even though Bryce is such a brat, I still ended up rooting for him and the changes he's about to go through. I wanted him to be a perfect match for Juli Baker. And thus, I must say that the ending is so inspiring. Though I may have liked the movie more in the beginning, I have a better appreciation of the book's ending.
Also, I just want to say that I want to be Juli Baker. She's way up there in my favorite fictional heroes. I want to see the world she sees it. I want to be so passionate about something that I'll refuse to go down the Sycamore tree. I want to be effortlessly awesome. She's iridescent, and I'd love to be like her. Even though she's still in the 8th grade and all.

I'm reading way slower this month. I'm glad I read 5 books last month, I don't feel too pressured to read 4 this month. Ha! Anyway, I'm currently reading A Prayer For Owen Meany, which is the basis of one my old-time favorite movies, Simon Birch. It's so thick I'm having a hard time getting the feel of it. But I'm hopeful. Please wish me luck~ ^^