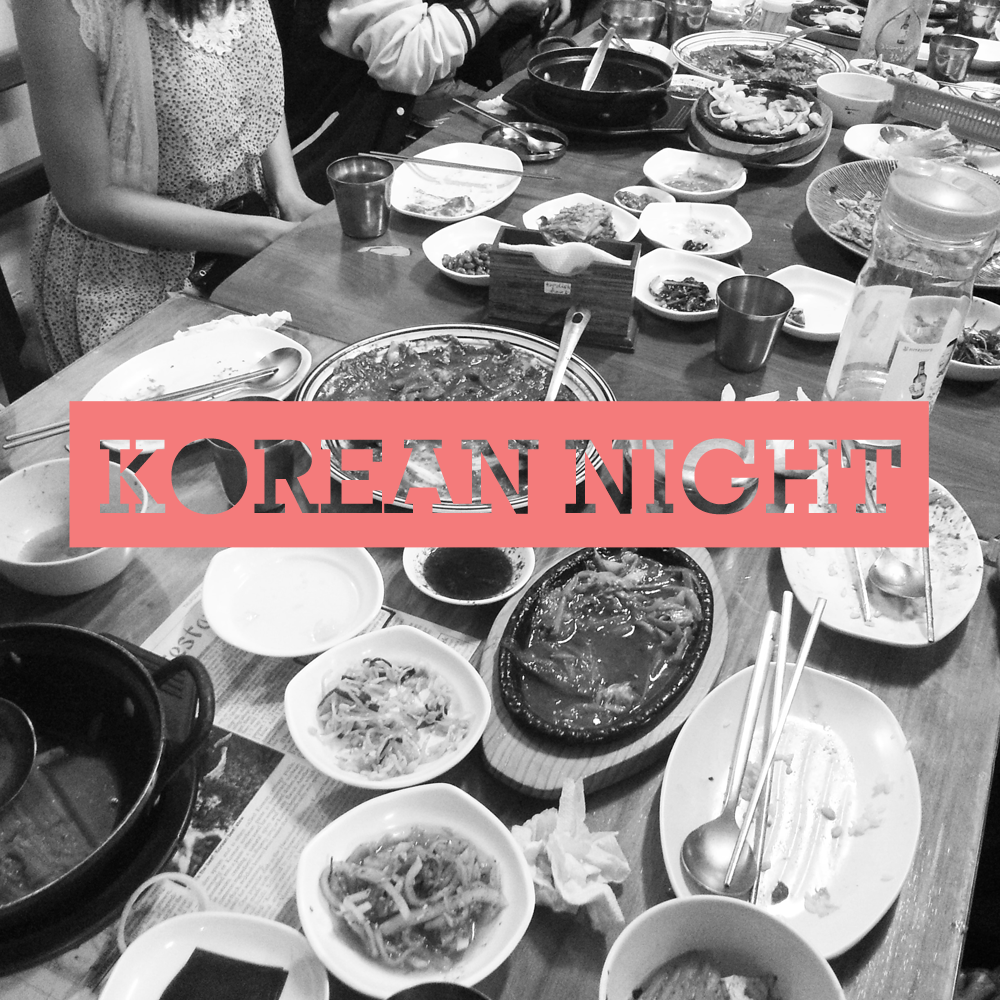 There are three reasons why that night couldn't be more Korean. One, I ate dinner with my Elementary Korean 1 classmates, along with our sonsaengnim. Two, we had dinner at Top Dish and coffee at Caffé Bene. And three, we spent all night talking about Korean dramas and our oppadeul. So really, I can't think of any other adjective to describe that night. Well, very fangirl-ish comes close. But we're not all girls, so there's that.
Even though our Elem 1 class ended last December, our class still talks online from time to time, and we still plan on seeing each other again. We won in the video-making contest at KCC last term so we have a few more GCs to spend.
TOP DISH
Top Dish is a hole-in-the-wall Korean restaurant, but I think it's already quite popular among Korean food enthusiasts. And based on the number of newspaper clippings inside, it's been featured in a number of articles already. Suffice to say, it's one of the best Korean meals I had in the metro. Everything is so fresh and feels authentic enough. LOL.
But seriously, I love everything we had that night!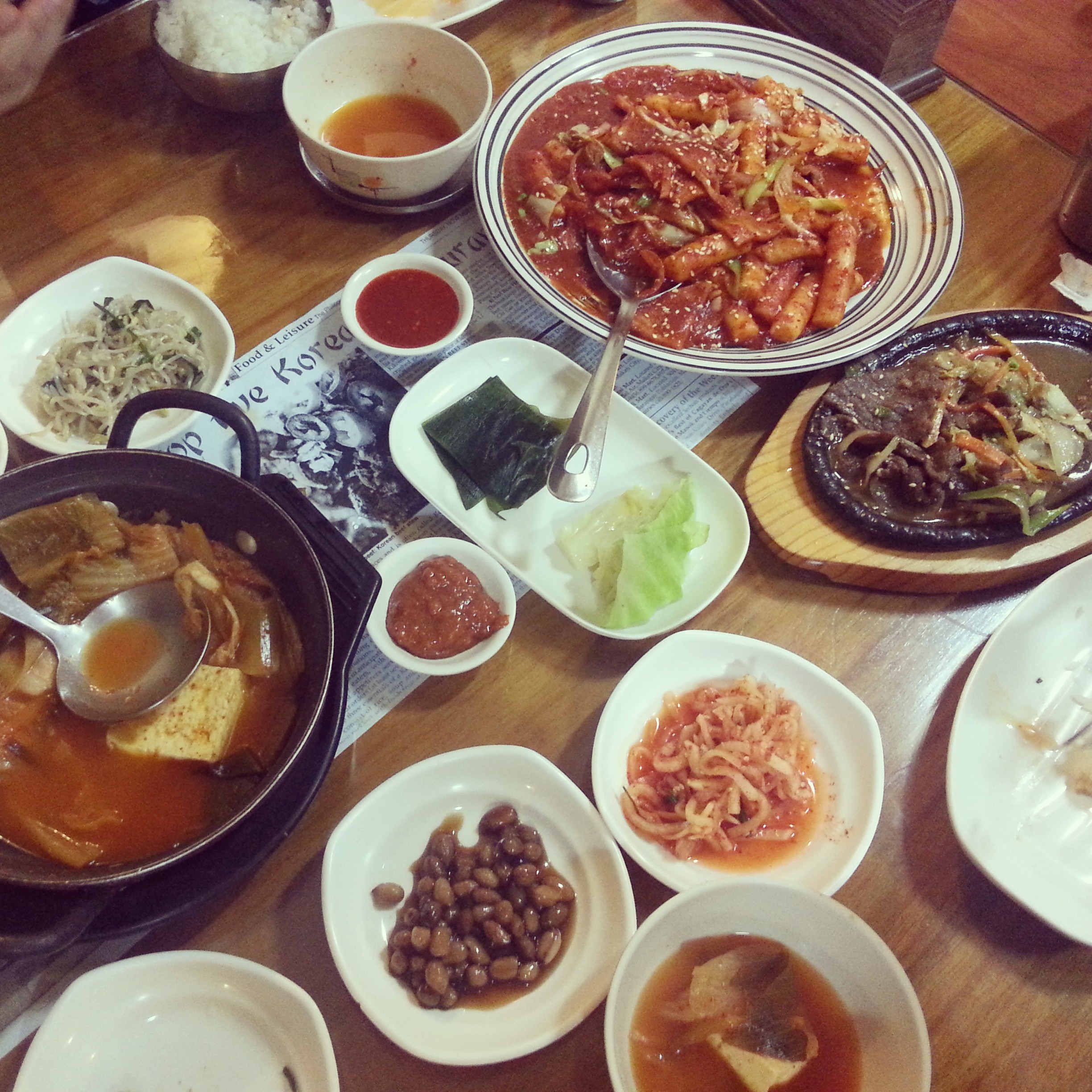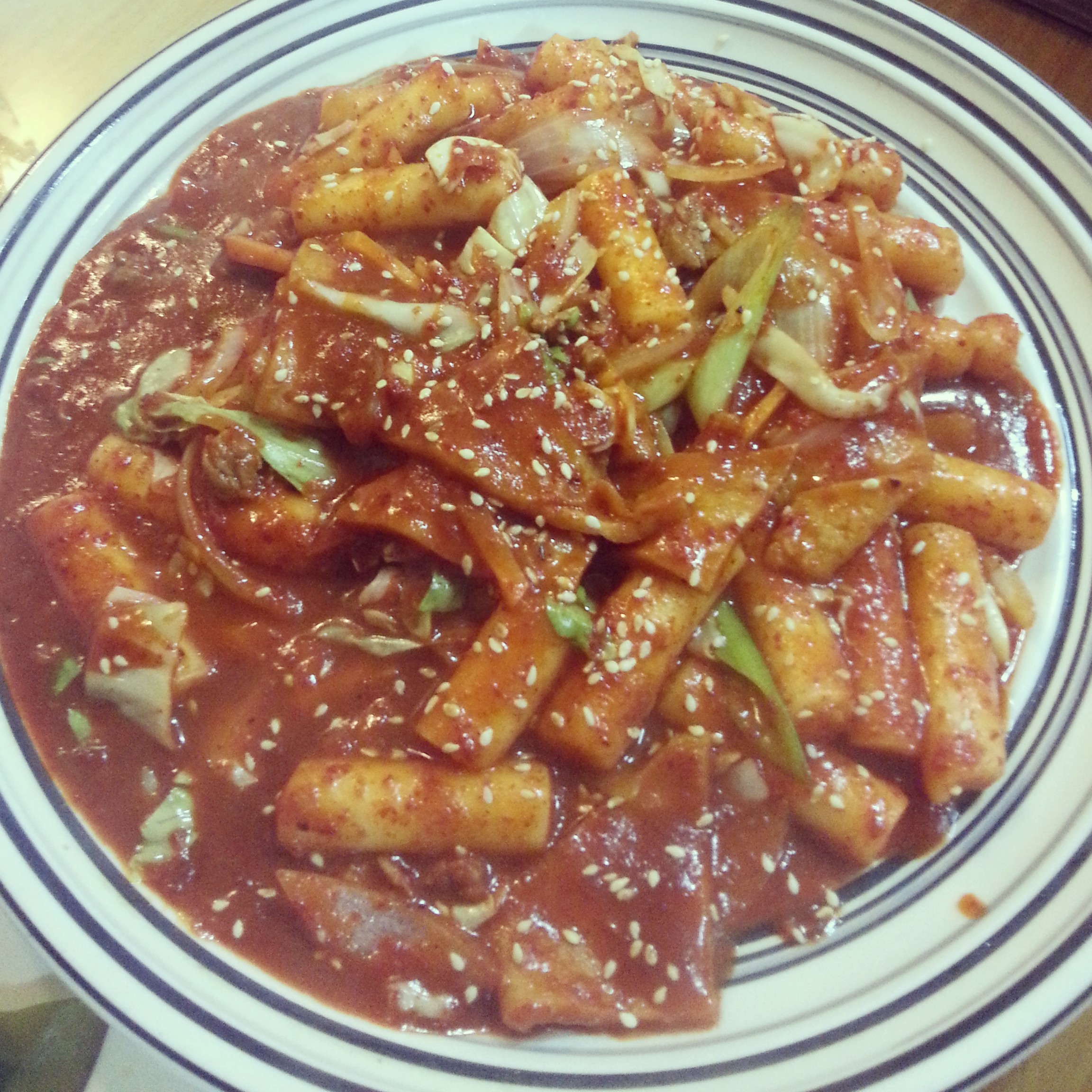 I'm not big on ddukbokkie (spicy rice cake), but this one's okay. It's not that spicy so even those who's afraid to try spicy Korean food don't have to worry about this.
Now, this one is heaven! Galbi is my favorite Koreah dish because I haven't tasted any galbi that I don't like. I love this so much. I ate it with rice then I also wrapped it in lettuce. Both ways of eating galbi worked for me.
I can't believe I loved the Kimchi Jjigae (Kimchi stew)! First, I don't like Kimchi. And second, I haven't tried a Korean stew that I genuinely liked. But Top Dish's Kimchi jjigae reminds me a bit of sinigang with a different kick (whatever that means! haha). But really though, it's so yummy.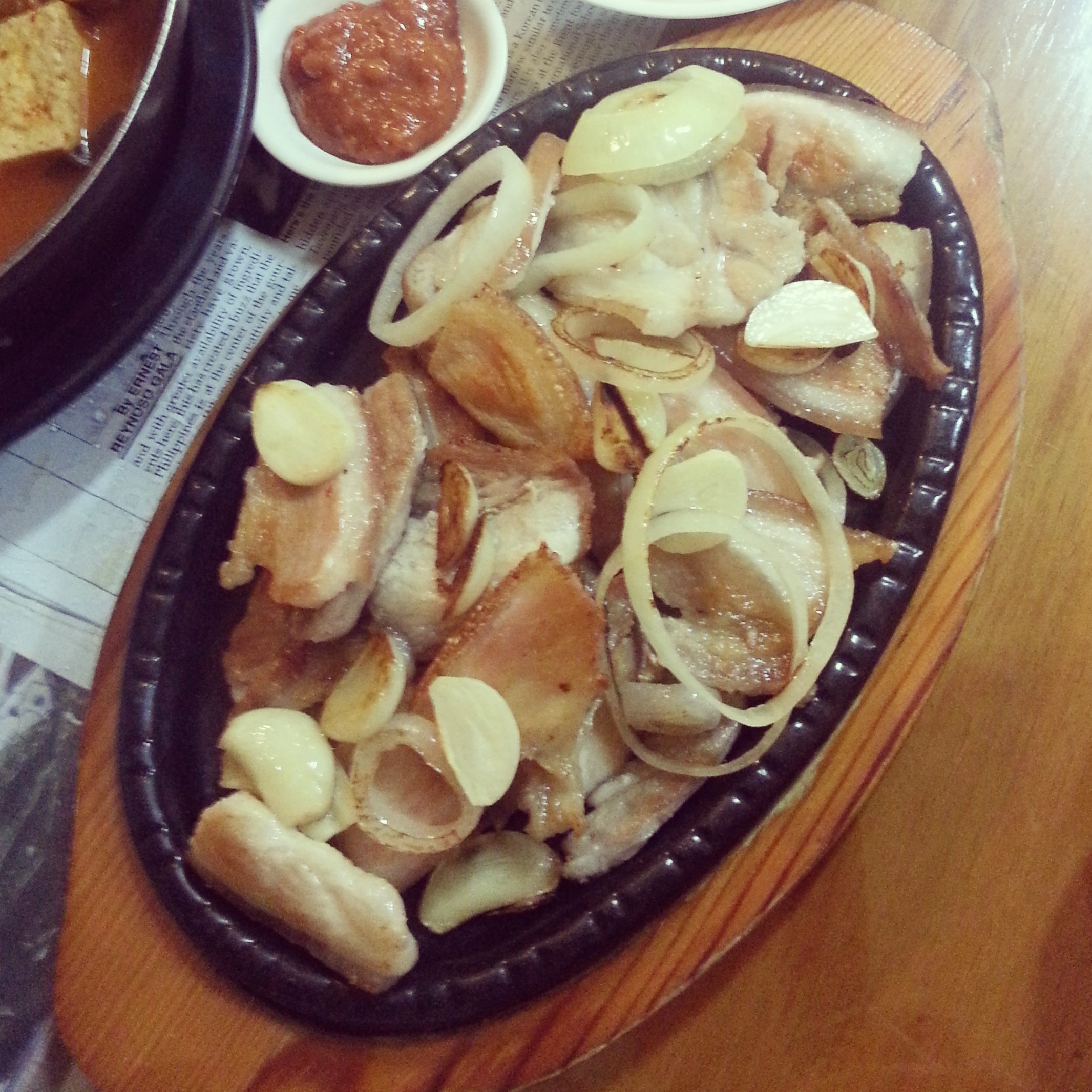 I think Samgyeopsal is a pretty iconic Korean dish, and this one is really gooood. It's a bit thicker than the usual, so when eaten with lettuce and all the banchan in the world, it's a good enough dinner. It's the culprit on why I got full really quick! I ate too much. Haha.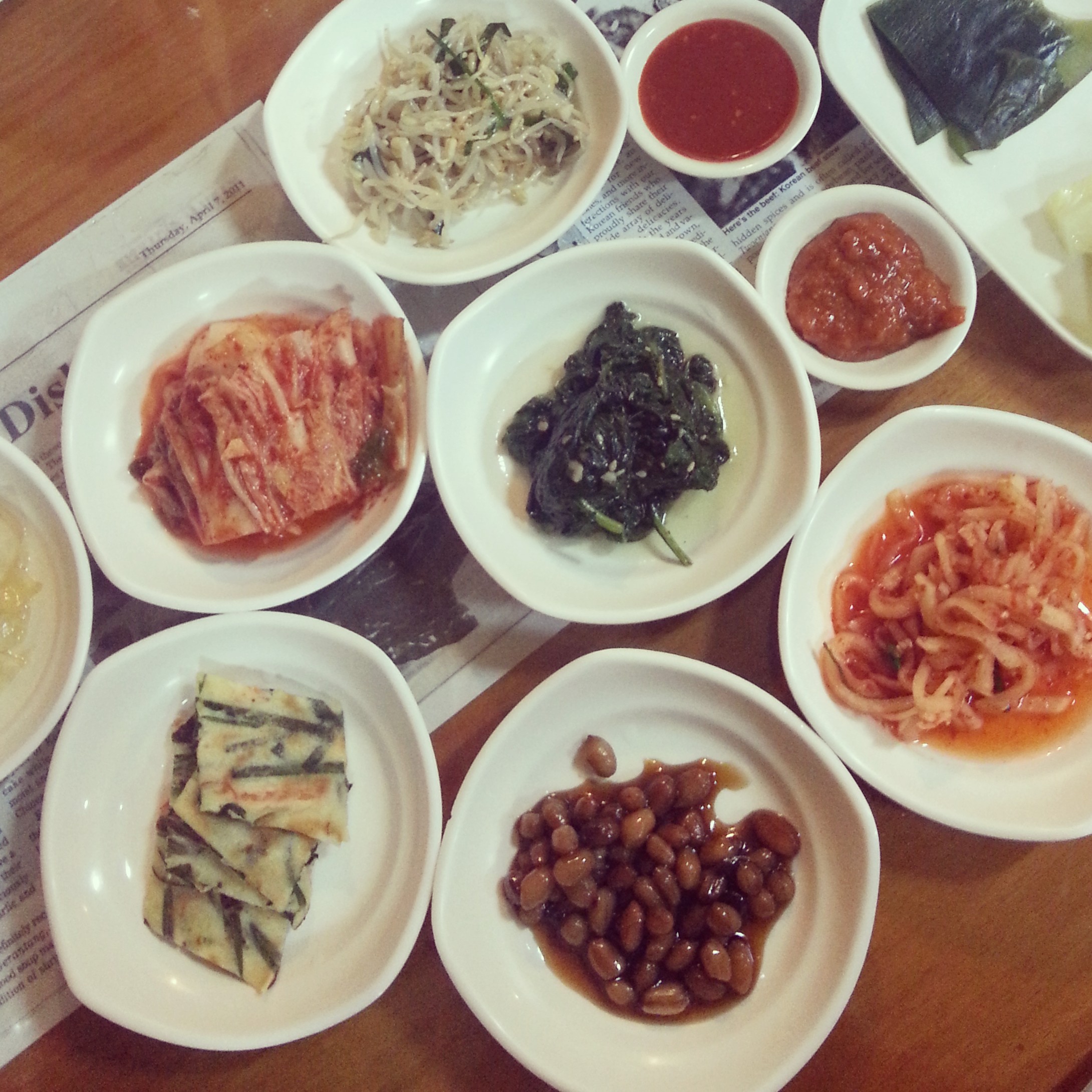 No Korean meal is ever complete without ban chan (side dish). Top Dish is pretty generous with the ban chan since it's unlimited. You can refill it as many times as you want. I particularly love the sweet potato and the beans, even though I struggled with my chopstick! Haha.
We ordered other stuff like pajeon but I failed to take a picture. Anyway, just be reminded that when eating at Top Dish, every person has to order one dish. So when there are ten of you, you need to order 10 dishes! It doesn't matter if the serving's good enough for two. You just have to finish it all. Haha. Top Dish is daebak though, so you have to try everything in their menu.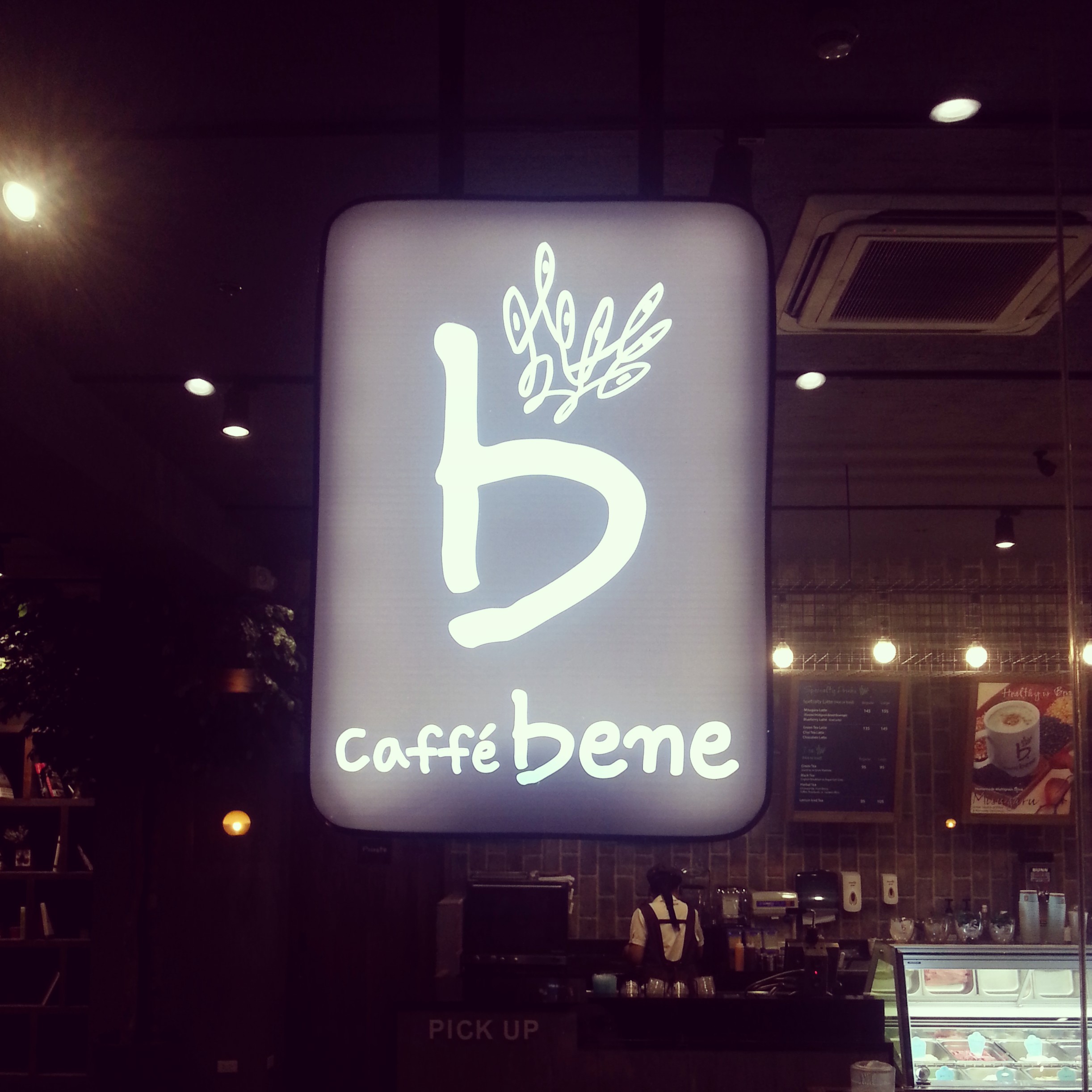 CAFFE BENE
We won Caffé Bene GCs so we really had no choice but to try Caffee Bene. But it's all good because it's near and it's a pretty good cafe. It's one of the many Korean cafes that's really sprouting around Manila lately. Don't worry, it's not decorated by  photos of KPOP superstars if you're not into that kind of thing. But it still feels a lot like Korea because of the menu.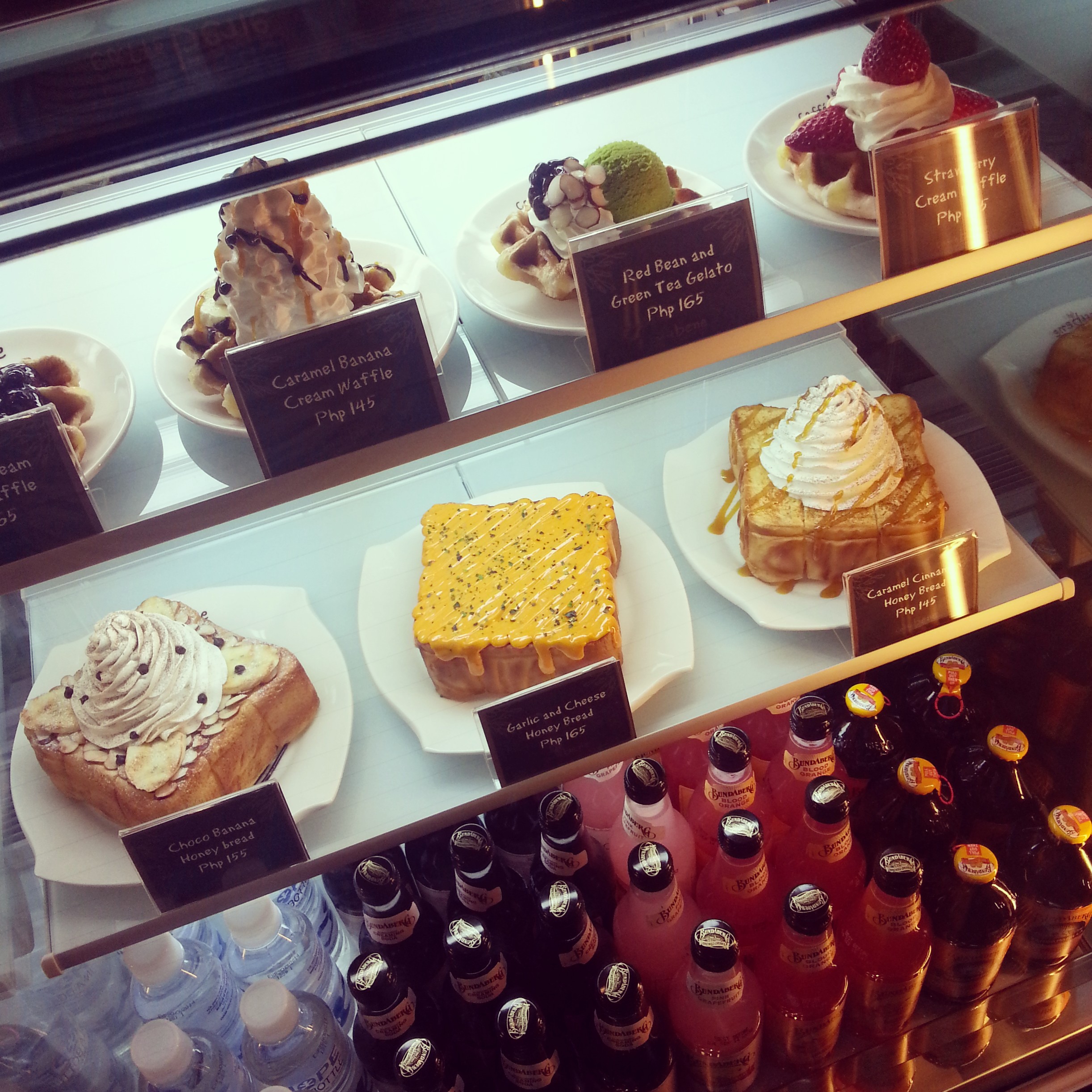 I think this is the first cafe I've entered that doesn't just serve coffee and lattes but also gelato! So it's a win-win situation for those who can't decide whether they want gelato or coffee. But none of us ordered gelato that night, because seriously, the Philippines is a huge cooler lately.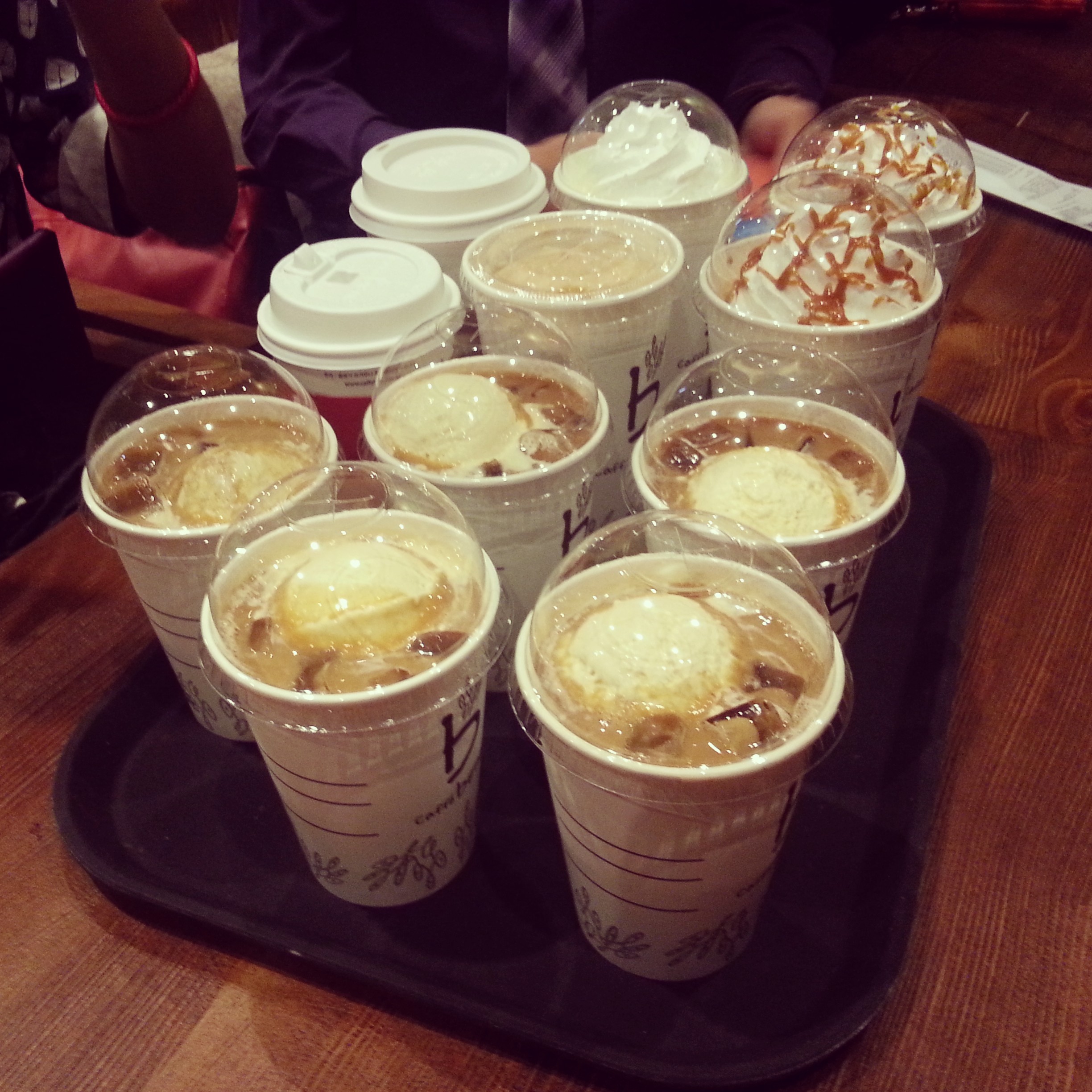 I was craving for some coffee, because I was cold. But I ended up ordering a Coffee Gelato Latte! Or something. I can't really remember the name. Haha. But basically, it's iced coffee with a coffee gelato on top. It's actually pretty good. (Oh wait, I just said that no one ordered gelato! haha!)
We also tried Strawberry Patbingsoo! It's my first time to try Patbingsoo and I can only describe it in two words: TOO SWEET! Haha. I like it enough, but it's impossible to finish it by myself. There are about 14 of us, I think, and we had a hard time finishing it. Well, we already had frappe and all so going for another sweet can be too much. You should definitely try it though. There are other flavors, too.
It was a pretty good night and I wouldn't mind having another go at it. We have a few GCs left so I'm pretty sure there's another one in the near future.
Top Dish Korean Restaurant
4940 P. Burgos St.
Poblacion, Makati(02) 758-1122
Caffé Bene
Multinational Bancorp Center,
Valero Access Road 4, Makati