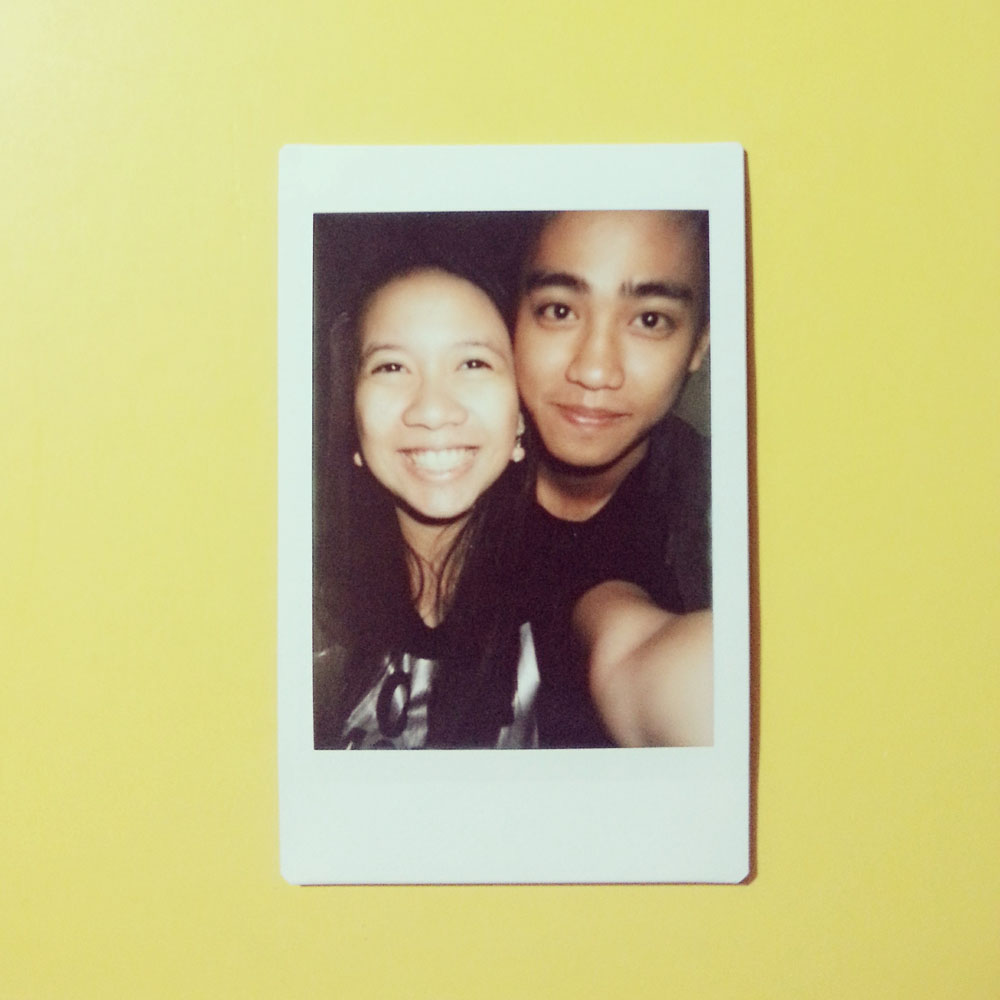 It was a weeknight and one of the few times we see each other in a week. It's quite late and we're both pretty hungry. But we spent about 30 minutes walking around the mall just trying to find a place to eat. We pass one diner after another simply because it was a pretty busy night and you refuse to enter a crowded place.
There's no more seat, you said.
It's too hot inside, you added.
But it's the people you avoid. It's the people who make you take a step back and take another one in a different direction.
Once we ate out and they gave you a wrong order. You quietly accepted your food and didn't say a peep about it. I got a bit frustrated and insisted that we tell it to the one in-charge. But you shrugged it off.
It was one of our petty fights, and it happened a few more times after that. I eventually accepted that you're not one to complain and you're one to avoid confrontations.
We clash, and not because you're an introvert and I'm not. Because we both are, and it surprised me to meet someone who can be so close off when you choose to be. And most of the time you choose to be alone. Most of the time you'd rather not be in the company of a crowd. And I do, too, sometimes.
That's why I understand when you're wary of meeting my friends every freaking time and going to my family reunions that happens way to often. I understand because I do feel the same way from time to time. I understand because I know how it can be taxing to socialize. The way I squirm and lower myself around people I first meet, it's something you understand, too.
It is a wonder how you made me come out of my own shell. You quietly knocked, and slowly, slowly, I looked up and saw you waiting. It was a process, a pretty long one, but next thing I knew you were already a dominant presence in my mind . In my heart, you already occupied a space so great.
And then we were inseparable. Two introverts somehow ending up next to each other with  fingers laced together.
This is why you letting me in inch by little inch closer weighs more than I can ask for. This why you letting me enter your slightly barricaded personal life feels a lot more special. It's as if I've been given the chance to take a peek inside your life. What's even greater is you let me ride shotgun while you gradually turn into one of the greatest men I've ever met. Not that I've met a lot, but you know what I mean.
There are times when you're fully consumed reading a manga, while I'm fully pre-occuppied with my ADHD-ish attention span. Minutes pass without talking,  but none of it seems to matter. The things we used to do alone suddenly seem to make more sense when we choose to do it together.
I need a few more pushing when it comes to dealing with people. And you need a bit more understanding why you need to deal with people. We both need a lot more growing up to do, but most especially me.
You always seem to have a better grasp of this introversion. It's like you chose to be introverted, while I struggled to be a bit more extroverted. Between us, you seem to be more attuned with yourself. You've already managed to not let your introversion define you, something I still need to learn.
Ours isn't an epic sweeping tale, but it's a story that changes and consumes us. I'm in love with an introvert who helps me become less of an introvert and more like myself.