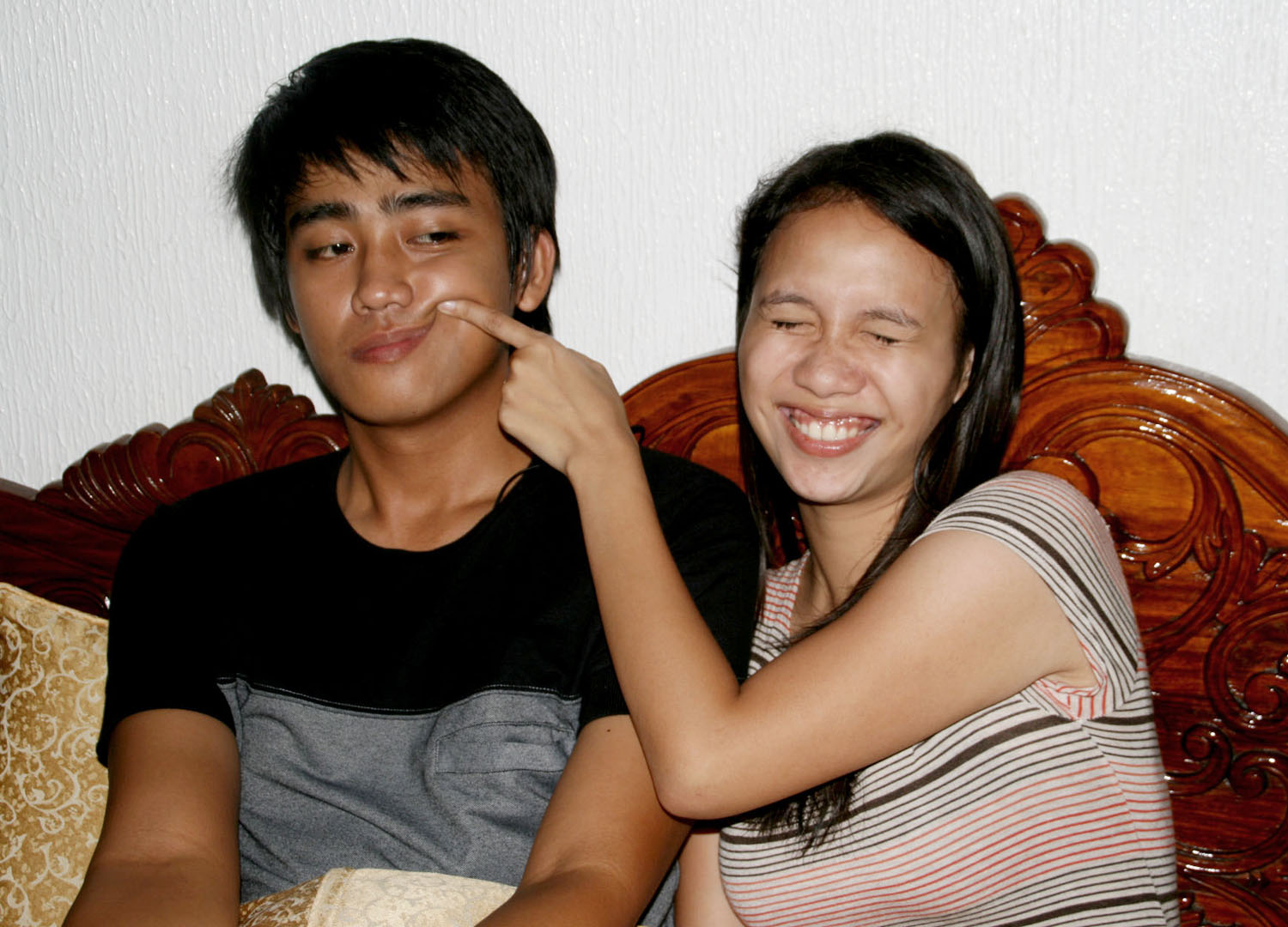 It took me forever to find a photo of the two of us. Of all the photos from the small pile, this one probably best represents our relationship.
Your nonchalant and indifferent approach to everything balance my crazy. I sometimes wonder how you can handle it, but you probably got used to suffering second hand embarrassment whenever I do something remotely embarrassing in public. I'd want to say I'm sorry, but it's a pleasure to see you squirm and sweat bullets. Your very private self seems to struggle with all the attention. But over the years, you seem to no longer mind. Sometimes.
We're not the type of couples who take pretty pictures. I can never imagine doing a photo shoot with you, and a pre-nup (not that we're getting married already!) seems to be an impossibility. We're not ones to exchange notes filled with pretty words and little confessions. We don't shower each other with gifts nor flowers and certainly not praises. For us, being sweet is difficult, something that's far from being second nature. But I won't have it any other way.
I admit I watch way too many chick flicks, read way too many love stories. And I admit there are things I wish you will do to make me feel a bit more like a heroine in a drama and not just an average damsel with her hair in distress. But at the end of the day, I'm glad that you're far from the two-dimensional characters I encounter in my movies.
People say that girls are often caught up with their ideals formed from watching too much chick flicks. But I somehow feel like it works differently for me. Sure, I see you in some of my fictional romance leads, but it's merely in the snippets and not the entirety.
Thank you for being my Peeta (the book version, since you don't like movie!Peeta hehe), for calming me down when I'm channeling the war freak in me. For being my tether to reality when I get a tad too emotional over some stupid things I read and watch.
Thank you for being my City Hunter, for preventing clumsy me from tripping, from getting ran over by cars and buses. For always saving they day whenever I screw up.
Thank you for being my Sherlock, for proving that smart is sexy. For being my Math and Physics tutor. For being overly analytical and logical, even when it can drive me nuts at times. For patiently explaining concepts, no matter how complicated, even when I can barely understand anything. For helping me slowly become street smart.
Thank you for being my Usui, for knowing me so well, especially my quirks and annoyances. For knowing the right words to say just to piss me off, but still managing to make me the happiest.
Thank you for being my Ron Weasley, for being the comic relief to every stressful day. For making me laugh even when I'm tired and angry at the world. For being such a good cheerleader when you're just as tired and as stressed.
Thank you for being my Tamahome, for being my Koryanong brown, for being my morenong chinito.
Most of all, thank you for being Alex, my Alex. Thank you for being patient every freakin' day, for waiting, for choosing me. Thank you for always giving me a reason to be thankful, to feel blessed. You're certainly, undeniably better than fiction. Without even trying, you're the best boyfriend, best critic, and best friend I could ever ask for.
Happy birthday to the boy who holds my heart. You can hold it for as long as you want, I really won't mind. 🙂